Plus "Happy Days in Happy, Texas"
Sunday, December 15, 2019
"The experiences he writes about are rather universal for an older generation of Texans."
Burle Pettit, retired editor of the Lubbock Avalanche-Journal and longtime columnist for the newspaper, is featured in a new book from the Texas Folklore Society—A Boyhood Dream Realized: Half a Century of Texas Culture, One Newspaper Column at a Time (University of North Texas Press, $22.95 hardcover).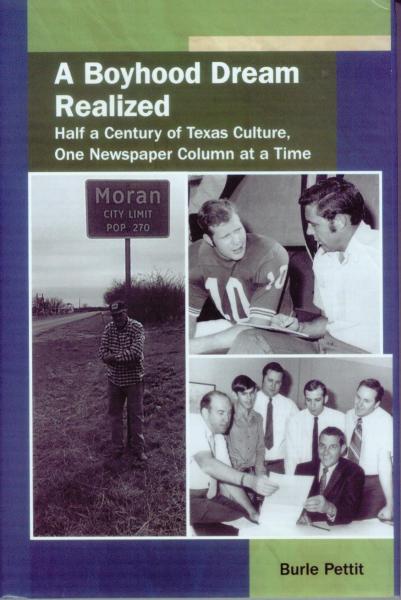 The book is divided into ten chapters—ranging from boyhood fun to food, sports, interesting characters, and newspapers—and each chapter includes several of Pettit's columns on the subject. About half the book is set in Moran, where he grew up, and the other half in Lubbock, where he enjoyed a fulfilling career as the newspaper's sports editor, managing editor, and editor.
But the experiences he writes about are rather universal for an older generation of Texans. I laughed out loud reading stories about Moran, remembering similar happenings in my hometown of Sour Lake, way across the state.
I could certainly relate to a piece he wrote about barber shops being a town's gathering place: "A few would actually be there to get a haircut. Most, though, were there to catch up on the gossip, read that day's newspaper, or just watch Garland (the barber) ply his trade while reviewing last night's football game."
Pettit penned an especially moving tribute to former Texas Tech football coach Spike Dykes, "a fantastic man whose life was a legend unto itself."
One phrase pops up in nearly every piece in the book. Pettit will wander a little bit down a side path, and then comes the line: "But I digress." And he's back on topic. Fun stuff.  Good reading.
More small-town stories: Retired educator Dr. Rickey L. Harman has published Happy Days in Happy, Texas: The Joys and Adva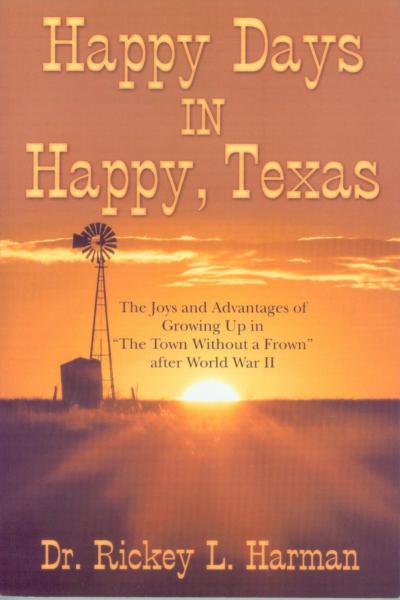 ntages of Growing Up in "The Town Without a Frown" after World War II. 
One special piece, "Small Town Life in the 1950s and 1960s," lists more than sixty characteristics of small town life in that era, such as: "Your teachers called you by your older siblings' names" and "All kids looked for empty glass pop bottles that would bring four cents when returned to the grocery store" and "In town, you recognized people by their vehicle before you ever saw their faces."
Happy days indeed. Harman's book is available online in e-book, hardback, and paperback editions.
Glenn Dromgoole, author of 100 Great Things About Texas, writes about Texas books and authors. Contact him at g.dromgoole@suddenlink.net.