Explore the magical world of the Amish this season with horse whisperers, forbidden romance, and a holiday bonus
Saturday, December 24, 2022
It's Christmastime! That special time of the year where families gather and share memories from the past as well as make new ones. I love the Christmas season so much. And family closeness is one of the many reasons why I love reading Amish fiction. The Amish are all about family!  
This year, after the presents are opened and the family is gone, why not treat yourself to a gift that will keep the warm family feeling going long after the holiday is over?  
I'm excited to introduce you to two new-to-me Texas Amish authors. I hope you'll pick up these novels and curl up on your favorite chair for some family time with the Amish.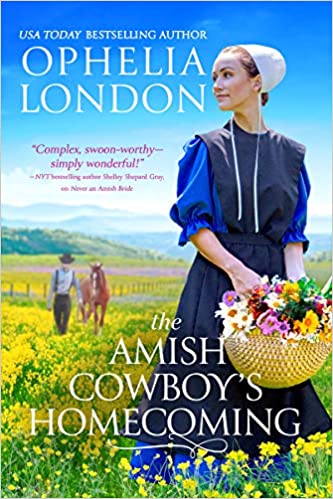 The Amish Cowboy's Homecoming (Honey Brook, Book 2) by Ophelia London 
What happens when a traditional horse whisperer clashes with an unconventional trainer within the charming Amish community of Honey Brook? 
Grace Zook has always held a talent with horses, ever since she was a child growing up in her quaint Amish village of Honey Brook. Now, as an adult, she's become a master trainer―but still struggles to prove to her father that she is worthy of taking over the family's horse farm. With a fiery new stallion coming soon, Grace knows this challenge is her chance to prove she can finally take the reins. 
When widower and horse whisperer Isaac King is offered the lead training job on a new farm out of town, he's thrilled to finally make a name for himself and provide some permanent roots for his young daughter. But not only is the stallion seemingly unbreakable, so, too, is the owner's headstrong daughter Grace, who has drastically different ideas about how to handle the impossible horse. Yet somehow, he can't seem to get the confident, beautiful woman out of his mind...even though as his boss's daughter, she is completely off-limits. 
There's too much at stake for Isaac to gamble his future on Grace...even though suddenly, he can't imagine one without her. 
Ophelia London is a USA Today bestselling author who was born and raised among the redwood trees in beautiful northern California. Once she was fully educated, she decided to settle in Florida, but her car broke down in Texas, and she's lived in Dallas ever since. She enjoys cupcakes, treadmills, reruns of Dawson's Creek and obsessing over her Italian greyhound, Peanut. Ophelia is the author of NEVER AN AMISH BRIDE (Honey Brook series), her very first Amish romance!  
Be sure to check out more of Ophelia's books on her Amazon page. 
Rebekah's Riches: Rebekah's Keepsakes Book 4 by Sara Harris 
As the memory of the traumatic labor and delivery that made her a mother fades, life around Rebekah and Joseph's Gasthof Village homestead returns to a shade of normal that is better than she could have ever imagined. That is, until her father, Samuel, takes sick yet again. 
As they are preparing for a life without Samuel, a summer storm brings tragedy to their homestead and Rebekah is left distraught over which man in her life is on his deathbed . . . her father, her husband, or both? 
Sara Harris, formerly known as Sara Barnard, is a native west Texan, conservationist, mother of four youngsters, certified teacher, nursing student, and a Gypsy spirit. Sara and her children have made their home in places all over the world, from the beautiful Oklahoma plains to the eclectic mountains of Vicenza, Italy. 
Sara began writing in the third grade and realized her passion for the pen (er, pencil) when she won first place in an essay contest. The subject was animals, and Sara wrote about the life and untimely death of her beloved tomcat, J. Thomas O'Malley. Too embarrassed to listen to her essay being read aloud at the PTA. meeting, Sara hid in the hallway until the assembly was over.  
= = =
HOLIDAY BONUS! Looking for some Amish Christmas reads by Texas authors this holiday? Check out Winter Kisses: An Amish Christmas Love Novella by Beth Wiseman or Holiday of Hope: An Amish Christmas Wedding Story by Kelly Irvin.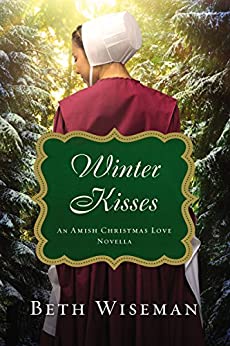 Until next time, from my family to yours, I wish you all a very merry Christmas!  
All the best. . .