Of princesses and (killer) proms
Who's your favorite Texas mystery sleuth and/or author? Write Judy at mailto:j.alter@tcu.edu, and she'll see what she can dig up on that sleuth or author.
How did I miss a series with the intriguing title of Trailer Park Princess Mysteries? I'm just catching up with it as author Kim Hunt Harris is about to release a new title, The Trailer Park Princess is a Dazzling Dumpster Fire. The princess, Salem Grimes, is a recovering alcoholic, now two years sober and, after a ten-year estrangement, re-united with her husband, Tony. The future looks bright for them, with maybe even a baby to make them a family. But then the past, as it too often will, comes back to haunt Salem.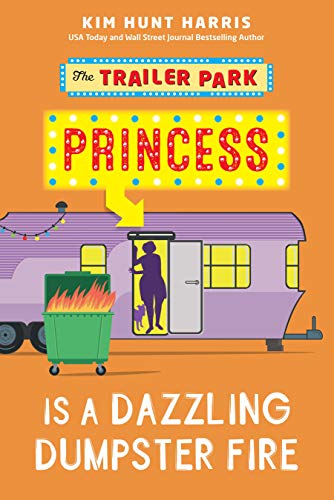 Viv, the octogenarian who has been Salem's sidekick in previous adventures with murder, is searching for a runaway girl. None of Salem's concern—until she learns that she and the missing girl have a mutual acquaintance, somebody from Salem's past, someone who hurt her badly. This person's reappearance in her life threatens to undo all that Salem has gained—sobriety, a happy marriage, a good life. Harris claims Salem's appeal for readers is that she messed up her life, knows it, and is really trying to right things.
Texas book columnist Glenn Dromgoole describes these books as "blending humor, murder, friendship, and faith." Others have called them "laugh-out-loud books." For author Harris, finding that she had the ability to make people laugh was a huge step toward the creations of the trailer park princess. Harris's parents read to her a lot when she was young; too young to either read or write, she knew she wanted to be part of stories. She wrote children's stories in elementary school, then thought she'd "graduate" to write romance. But that seemed not to be her fate, and the trailer park books happened. Other titles in the series include The Middle Finger of Fate, Unsightly Bulges, Caught in the Crotchfire, and Knickers in a Twist.
Although you'd never know it from a couple of those titles, these are billed as Christian mysteries. Harris firmly believes that the Lord has a purpose for everyone and that she found hers when she discovered she could write comic mysteries. Want to sample her work? Two short stories are yours free on her website: http://www.kimhuntharris.com/get-a-free-story/.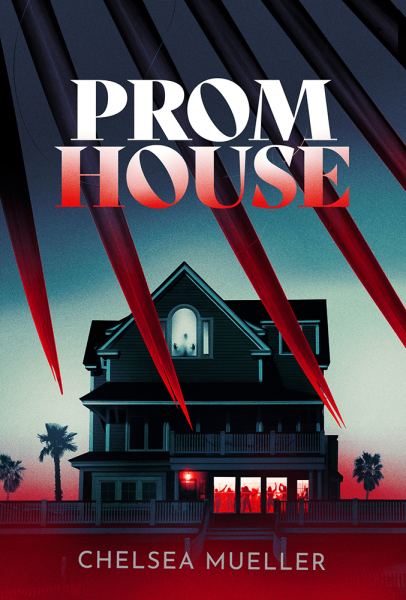 In contrast to Harris, Chelsea Mueller writes twisty, gritty mysteries for teens and adults—urban fantasy, sci fi, and thrillers. New this month is one for teens: Prom House. Kylie, a teenage girl, is excited about prom but even more excited that her parents have agreed to allow her to attend the after-party to be held at a fantastic beach house. It's a blast, until a severe storm comes up and the power goes out—and stays out. Even that doesn't dim the fun, until people start disappearing and turning up dead. A quick read, this one is the kind of story to give you gooseflesh.
Mueller is a prolific author whose credits include the Soul Charmer series where soul magic leads to murder and you can sin without consequence—for a price. It all begins with Borrowed Soul; the next two titles in the series are Rogue Soul and Lost Soul. Heroine Callie Delgado is a repo-woman for rented souls, a chilling thought that somehow calls to mind Dr. Faust.
This author is also the power behind the Vampire Book Club. In fact, she says you can just call her ChelseaVPC. She began this fan group ten years ago; today it has sixty thousand subscribers. Chelsea is the administrator, but she has a staff of seven. In her spare time, she practices martial arts and teaches other authors how to write fight scenes, writes reviews for a variety of digital outlets, and works as a digital marketing executive. She is known to love book conventions and be game to do almost anything, from introducing speakers to trying that new drink the bartender just invented.
Judy Alter, former director of TCU Press, is the prolific author of books, both historical and mysterious, mostly about Texas women. Her most recent book, Saving Irene, was published in September. Follow Judy at http://www.judyalter.com.