Pairing mysteries and authors—not so simple
Saturday, October 22, 2022
Hello (From here) by Austin author Chandler Baker is one of the few pandemic novels I've come across. The pandemic was such a difficult time for so many of us that it doesn't seem the stuff of fiction, especially young-adult fiction, which is how this novel is billed. Maxine is a part-time personal shopper; Jonah is an anxiety sufferer. They meet in a grocery aisle just before lockdown, and for both of them, life is about to get a lot rougher, as the pandemic ramps up the use of personal shoppers and amplifies existing anxieties. The two get to know each other at a distance—FaceTime dates and open-air meetings on playgrounds where they can be six feet apart. The lives they don't and can't share pull them apart even while the shared difficulty of the pandemic pushes them together. It's romantic comedy at its best, and the push-pull between Max and Jonah seems typical of Baker and her work. Baker writes eloquently about the woman's place in our modern society, particularly motherhood, but murder keeps creeping in—another puzzle.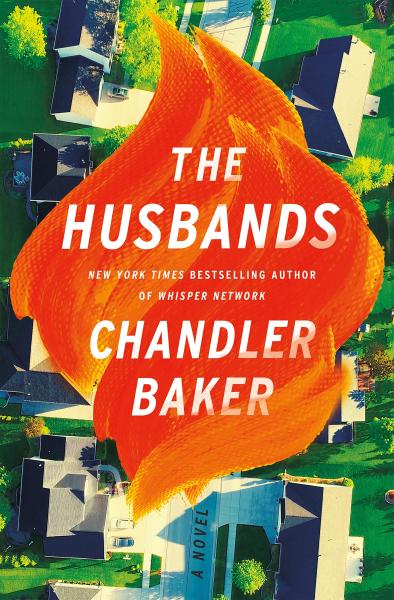 In The Husbands, for instance, attorney Nora Spangler, longing for more help on the domestic side from her husband, discovers a whole community where successful women have really supportive husbands. But then she discovers a dark secret: in the Dynasty Ranch community, there's been a gender-swap on The Stepford Wives. One reviewer called The Husbands a "gripping, well-crafted mystery and an insightful critique of motherhood and marriage in the modern age." There's that push-pull again: that contradictory combination of motherhood and murder. 
Watch for the forthcoming Cutting Teeth, wherein an entire pre-school class develops a taste for blood; they are literally bleeding their parents dry. When a young teacher is found dead, the only witnesses are ten four-year-olds. They are not just witnesses—they are suspects, and so are their mothers. There it is again—the combination of murder and motherhood. 
Meanwhile, Chandler Baker, having grown up in Florida, studied in Pennsylvania, and worked in D.C. and Dallas, now lives life in Austin with her husband and their children. When she writes about motherhood, she knows whereof she writes.  (I'd like to meet her because, apparently, we share a fondness for Scotland's Isle of Skye as a vacation place. She must, therefore, be a great person.)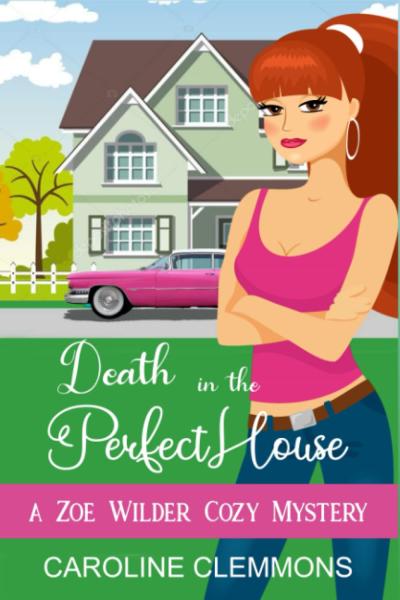 Caroline Clemmons lives not in Austin, that enclave of writers, but in North Texas, which she considers cowboy country. Since she wasn't fortunate enough to be born on a ranch, she writes about handsome cowboys, feisty ranch women, and scheming villains, frequently combining romance and mystery. Clemmons's writing studio is a tiny room her family calls her pink cave. From that cave she's produced eight series and several stand-alone titles—romance and mystery, historical and contemporary, and even time travel.  
Published this year was Death in the Perfect House, a Zoe Wilder Cozy Mystery. Zoe is a reporter for the local paper in a small Texas town, but her hobby is writing cozy mysteries. This leads her to suspect foul play almost wherever she looks. Local police don't take her seriously and dismiss her as a pretty kook. But then she finds her best friend, Margo Kingsley, dead, and she's convinced it's murder. Kingsley's housekeeper agrees, but local law officers do not, and the death is ruled an accident due to a fall caused by inebriation. Zoe is determined to find the truth. When a new police chief comes to town, he and Zoe immediately clash. He is determined she will leave the police work to him and threatens to arrest her if she pursues her suspicions.  
Two twists add to the suspense in this story: the new police chief is the nephew of Kingsley's housekeeper, and whoever killed Margo Kingsley has chosen Zoe as the next target. She and the new deputy chief are forced to cooperate. Coming from an accomplished romance writer, your guess is s good as mine as to what happens next. 
If you're a time travel fan, you should know there's a certain spot on a certain North Texas ranch that is a time travel portal, and women keep dropping in—literally. And the Knights (surely that last name is no accident), Jake, Bart, and Caleb, find them. Read Texas Lightning, Texas Rainbow, and Texas Storm for those storylines.
Meanwhile, Caroline Clemmons too lives life outside her pink cave without cowboys, but with the husband she calls The Hero, and without cattle, but with dogs and cats. You can never judge an author's life from the books! 
Judy Alter, former director of TCU Press, is the prolific author of books, both historical and mysterious, mostly about Texas women. Her most recent mystery novel, Irene in Danger, was published in November, 2021.