Two new and one old, favorite Texas mystery -- from four authors
Sunday, November 14, 2021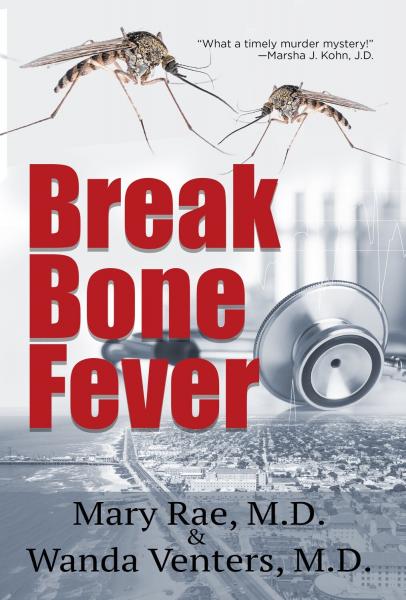 Can two people write one mystery?
When Mary Rae, a working physician, moved to Houston in 2009 she "discovered" Galveston and thought the island was a perfect setting for murder. Many a would-be author would have started to plot and plan, but Rae contacted fellow physician Wanda Venters about a collaboration. Venters, retired and in Colorado, said, "Let's do it." Thus, began work on Break Bone Fever. Rae sent a plot proposal from the perspective of an ER physician, and Venters quickly added a second physician, a Denver pediatrician who is visiting the island. Soon they had a plot revolving around a murdered physician. The two sleuths—Finnerty and Liccione, one an ER doctor and the other a pediatrician which seems to echo "write what you know"—discover that the victim was working on a highly secret study of a variant of mosquito-borne dengue fever which was moving northward toward the United States.
Finnerty and Liccione suspect that the victim's transgender status may have been the cause of her death, but with the help of a journalist and an unconventional police detective, they discover instead that it is the work of QAnon and a cabal inside the Environmental Protection Agency. The two must switch from fighting for justice to fighting for their lives.
Rae and Venters, now both retired physicians, had no trouble collaborating. They would read each other's chapters and make suggestions, changing or adding to the plot line as deemed necessary. It got to the point that they couldn't remember who wrote which chapter, and Rae feels they ended with a consistent voice. She attributes that, in part, to similarity of their styles and, also, to the hand of their editor at a small press called Written Dreams Publishing. When they got input from their editor, they read it and made suggestions to each other. Saying the constant input spurred each of them to keep writing, Rae says she doesn't think she would have done it with Venters.
The result is Break Bone Fever, available on Amazon. Watch for a second Finnerty and Liccione mystery soon.
* * * * * *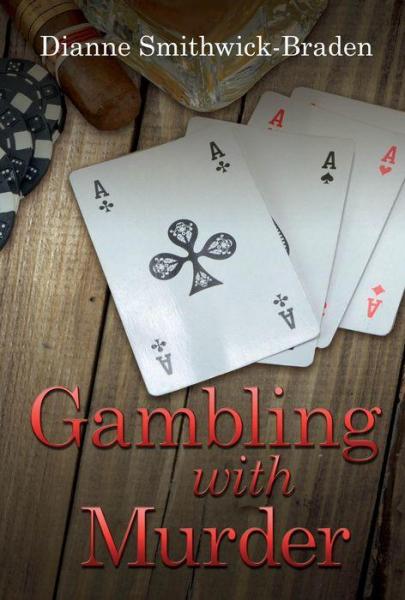 Amarillo author Dianne Smithwick-Braden has released the fourth in her Wilbarger County Mystery series. Wilbarger County is in North Texas, tucked up against the Oklahoma border, with Vernon as its county seat and the Waggoner (Three D) Ranch as its biggest business. Gambling with Murder finds Sheriff Wade Adams and team investigating the death of a young, female FBI agent from Las Vegas. The victim's fellow agents believe they can easily outwit a small-town sheriff and his deputies, but they are in for a rude awakening. Meanwhile, Lizzie Fletcher, sometime deputy for Sheriff Adams and full-time proprietor of the Paradise Creek Inn, proceeds with planning her wedding with the sheriff—until they begin receiving threats.
Smithwick-Braden, a wife, mom, and grand mom, seasons her mysteries with suspense, clean romance, a touch of humor, and a bit of adventure. No curse words, no scenes she wouldn't want her mom or grandchildren to read. She believes reading should be pure pleasure, so she writes for her own entertainment and that of her readers. A newly retired teacher, she thinks up plots while knitting.
The other three titles in the Wilbarger County series are Death on Paradise Creek, Death under a Full Moon, and Flames of Wilbarger County. Smithwick-Braden is also the author of the stand-alone Coded for Murder, set on the campus of West Texas A&M University in Canyon.
* * * * *
Whatever happened to Mary Willis Walker, Austin author of several mysteries published in the 1990s? Three books—All the Dead Lie Down, The Red Scream, and Under the Beetle's Cellar feature crime reporter Molly Cates. I remember Under the Beetle's Cellar as one of the most terrifying books I've ever read. An Austin school bus driver and eleven children are kidnapped by a group of religious fanatics and held underground in a highly fortified compound. Federal agents are stymied as time seems to run out, and parents are desperate. Cates insinuates herself into a confrontation with the cult leader, a man named Mordecai. The book is tough and terrifying, and once you've read it, you'll never forget it. The crime is based on an actual case in California in 1976. In the Chowchilla kidnapping, twenty-six children and the bus driver dug themselves out and escaped.
Walker's most recent title appears to be The Red Scream (1995). The Texas mystery community would welcome another book from her.
Judy Alter, former director of TCU Press, is the prolific author of books, both historical and mysterious, mostly about Texas women. Her most recent book, Saving Irene, was published in September. Follow Judy at http://www.judyalter.com.