Endangered Texans, socks, and ideals
Chapman states the book's theme very clearly in his opening chapter on biodiversity: "Every species is worth saving."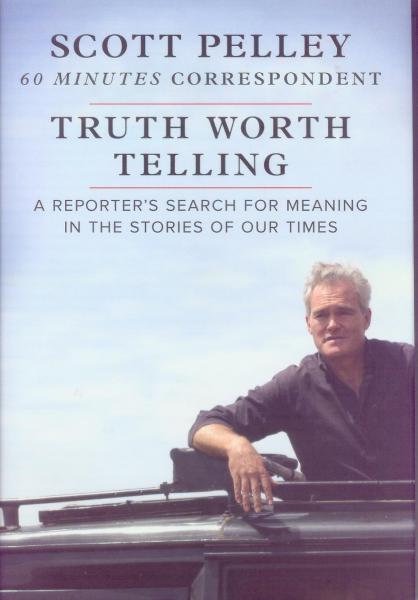 Scott Pelley takes readers behind the scenes of news stories: Pelley, who grew up in Lubbock and studied journalism at Texas Tech, has been with CBS News for thirty years, as a reporter and then anchor for the CBS Evening News and as a correspondent for 60 Minutes.
In his memoir, Truth Worth Telling: A Reporter's Search for Meaning in the Stories of Our Times (Hanover Square Press, $26.99 hardcover), he takes readers behind the scenes of some of the compelling stories he has covered—including 9/11, the Oklahoma City bombing, war in Iraq and Afghanistan, Sandy Hook, the Unabomber, elections, presidents and other dignitaries he's interviewed, and a lot of extraordinary ordinary folks he has met along the way.
Pelley's first job in journalism was as a "copy boy" for the Lubbock Avalanche-Journal at the age of fifteen, instead of sixteen, the minimum age for the newspaper job. "A career in search of truth," Pelley admits, "began with a lie. I fibbed about my age."
His description of the newsroom brought back fond memories of bygone days in journalism: "the most exciting place I'd ever seen: an open floor of demanding phones, clattering typewriters and reporters whose cigarettes were as short as their deadlines."
In college Pelley took to television news, first in Lubbock, then Dallas-Fort Worth, finally to CBS News in 1989 after five years of trying for a position there.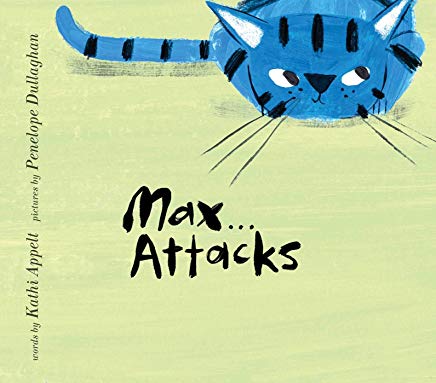 Kathi Appelt: College Station author Kathi Appelt loves cats and stories, and she puts the two together in her latest picture book, Max Attacks (Atheneum, $17.99 hardcover, illustrated by Penelope Dullaghan).
Appelt, a prolific, prize-winning author of books for young readers and teens as well, features a mischievous cat named Max who likes to attack anything that comes to mind, whether it's a basket of socks, a shoelace, a bird, or a bowl of goldfish.
Sometimes Max attacks successfully—other times, not so. But there's never a dull moment when Max is on the prowl.
Read more about the author and her books on her web site, www.KathiAppelt.com.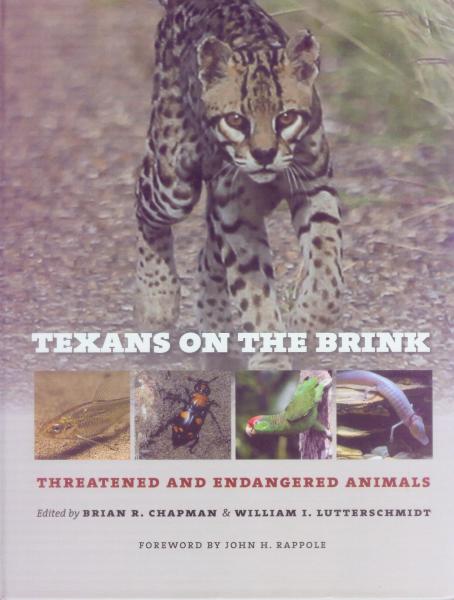 Endangered Animals in Texas: Texans on the Brink (Texas A&M University Press, $37 hardcover) edited by Bryan R. Chapman and William I. Lutterschmidt deals with eighty-eight threatened and endangered animal species in Texas.
Chapman states the book's theme very clearly in his opening chapter on biodiversity: "Every species is worth saving."
About forty experts contributed easy-to-read pieces on the various threatened animals, which include the Mexican long-nosed bat, Louisiana black bear, western yellow-billed cuckoo, sea turtles, and Houston toad, to name just a few.
"All species play a vital role in their biological communities," the authors contend, "and the removal of just one can have a noticeable and catastrophic ripple effect." Even mosquitos? So they say. But I don't think mosquitos are in any danger of becoming  extinct any time soon.
The book is sponsored by the Texas Research Institute for Environmental Studies at Sam Houston State University.