Big, wonderful things and small, special things, wild detectives writing, Greek myths re-imagined, Kafka in a skirt, Ms. Joplin, and photographic images of time passing
Sunday, September 29, 2019
It's still eighty-five degrees at midnight in the DFW Metroplex, but October has to bring relief, right? Right? What October does bring is the fall festival season, where you'll see many of the books below and their authors. Texas October books include a queen of fiber, a chief "dough puncher," weighty Western histories, musical memories, plenty of poetry, charming children's books, and witches (finally!). Enjoy your October Lone Star Lit!
SunriseSunset: Solargraphs from Plum Creek
Bill Wittliff, Keith Carter (introduction), Kate Breakey (foreword)
For the past several years, the late photographer, screenwriter, and author Bill Wittliff placed photographic paper inside beer cans, tubes made of PVC, and other cylindrical containers and affixed them to posts, trees, and other vertical supports on his Plum Creek Ranch near Luling, Texas. Wittliff poked pinholes in the containers and allowed the sun to "paint" on the paper over periods that lasted anywhere from a few days to a year. The resulting solargraphs are, as art photographer Kate Breakey suggests, a record of "the slow turning of the earth, without the details: the gradual passing of time at Plum Creek." 
In SunriseSunset: Solargraphs from Plum Creek, this relentlessly inventive writer and artist gathered some of his favorite creations, offering them as a visual tribute to the interaction of a particular place within the great arc of the cosmos. He shares with readers his delight upon discovering the technique through a chance encounter. He confesses an infectious enthusiasm for harvesting such unpredictable products of light and time, as he roamed with his canine companion Louie across a locale he described as "a continuous miracle. . . . I want to see new worlds on a piece of paper . . . I want to be astonished . . . I'm always greedy for another miracle."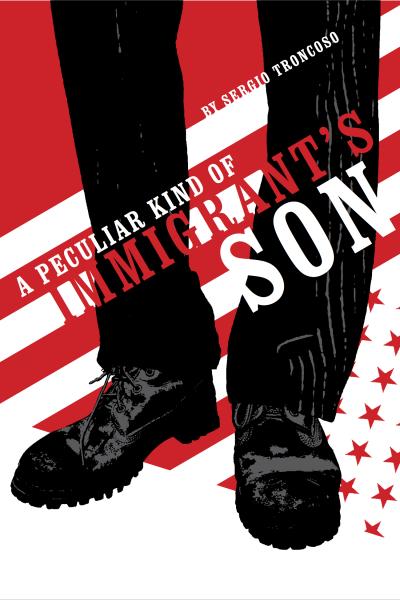 A Peculiar Kind of Immigrant's Son
Sergio Troncoso
How does a Mexican American, the son of poor immigrants, leave his border home and move to the heart of gringo America? How does he adapt to the worlds of wealth, elite universities, the rush and power of New York City? How does he make peace with a stern, old-fashioned father who has only known hard field labor his whole life? With echoes of Dreiser's American Tragedy and Fitzgerald's Gatsby, Troncoso tells his luminous stories through the lens of an exile adrift in the twenty-first century, his characters suffering from the loss of culture and language, the loss of roots and home as they adapt to the glittering promises of new worlds which ultimately seem so empty.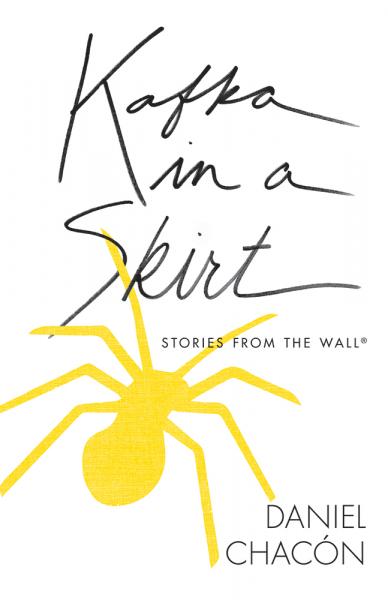 Kafka in a Skirt: Stories from the Wall
Daniel Chacón
This is not your ordinary short story collection. In his newest work, Daniel Chacón subverts expectation and bends the rules of reality to create stories that are intriguing, hilarious, and deeply rooted in Chicano culture. These stories explore the concept of a wall that reaches beyond our immediate thoughts of a towering physical structure. While Chacón aims to address the partition along the United States-Mexico border, he also uses these stories to work through the intangible walls that divide communities and individuals—particularly those who straddle multiple cultures in their daily lives.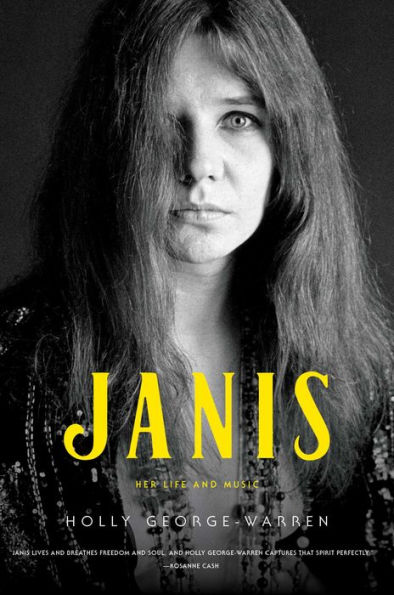 Holly George-Warren
Janis Joplin has passed into legend as a brash, impassioned soul doomed by the pain that produced one of the most extraordinary voices in rock history. But in these pages, Holly George-Warren provides a revelatory and deeply satisfying portrait of a woman who wasn't all about suffering. Janis was a perfectionist: a passionate, erudite musician who was born with talent but also worked exceptionally hard to develop it. She was a woman who pushed the boundaries of gender and sexuality long before it was socially acceptable. She was a sensitive seeker who wanted to marry and settle down—but couldn't or wouldn't. She was a Texan who yearned to flee Texas but could never quite get away—even after becoming a countercultural icon in San Francisco.
Written by one of the most highly regarded chroniclers of American music history, and based on unprecedented access to Janis Joplin's family, friends, band mates, archives, and long-lost interviews, Janis is a complex, rewarding portrait of a remarkable artist finally getting her due.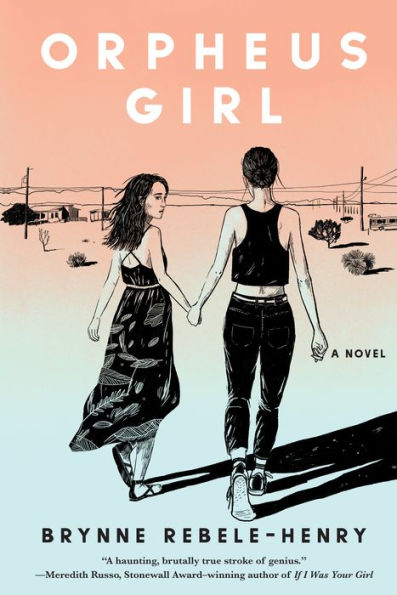 Brynne Rebele-Henry
In her debut novel, award-winning poet Brynne Rebele-Henry re-imagines the Orpheus myth as a love story between two teenage girls who are sent to conversion therapy after being caught together in an intimate moment.
Abandoned by a single mother she never knew, sixteen-year-old Raya—obsessed with ancient myths—lives with her grandmother in a small conservative Texas town. For years Raya has fought to hide her feelings for her best friend and true love, Sarah. When the two are outed, they are sent to Friendly Saviors: a re-education camp meant to "fix" them and make them heterosexual. Upon arrival, Raya vows to assume the role of Orpheus, to return to the world of the living with her love—and after she, Sarah, and the other teen residents are subjected to abusive and brutal "treatments" by the staff, Raya only becomes more determined to escape.
 
Jodi Thomas, Celia Bonaduce, Rachael Miles
It's Christmas Eve, 1859, and everyone who's anyone is headed to the glorious St. Nicholas Hotel for the most talked about ball of the season. It's the kind of Texas night where anything can happen—even love . . . 
Finding Hank: The Most-Often Asked Questions about Hank the Cowdog
John R Erickson, Gerald L Holmes (illustrator)
"Hank has become a popular fellow. We have sold over nine million books about his adventures, and we are now hearing from second and third generation Hank fans. They, too, are curious. They want to know ... who is Hank? Where did he come from and how did all of this come about? In Q&A sessions and in replies to fan letters, I'm not able to address those questions in the manner they deserve because the answers are not always short or simple. They require a bigger canvas and that is the purpose of this book."
There are fun and interesting answers to questions about where characters in the Hank series came from, got their names, are any based on real animals or people, growing up in Perryton, recording Hank on audio books, Hank songs, where do story ideas come from and so many more questions? Packed full of color illustrations and pictures, this behind-the pages book is the ultimate gift for Hank the Cowdog fans and readers.
Ella Carey
At the height of World War II, Eva Scott's dream comes true. Accepted into the Women Airforce Service Pilots (WASP), she leaves balmy California and the man she loves for grueling training in Texas, ultimately landing at formidable Camp Davis in North Carolina. Vastly outnumbered by men and amid contempt, discrimination, and sabotage, Eva and her closest friends, the unconventional Nina and straight-laced Helena, remain loyal to their mission and to each other. They stay focused on the horizon, determined to prove themselves capable women pilots. Until a fatal mission sends Eva's dream crashing to earth . . .
Now, decades later, is it possible to discover the truth about the night that changed her life? Is there any hope she'll recover all that she's lost? When Eva finds herself embroiled in the fight to get military recognition for the WASP, she's forced to confront the past, and to make a decision that could forever change her future.
Big Wonderful Thing: A History of Texas
Stephen Harrigan
The story of Texas is the story of struggle and triumph in a land of extremes. It is a story of drought and flood, invasion and war, boom and bust, and the myriad peoples who, over centuries of conflict, gave rise to a place that has helped shape the identity of the United States and the destiny of the world.
Big Wonderful Thing invites us to walk in the footsteps of ancient as well as modern people along the path of Texas's evolution. Blending action and atmosphere with impeccable research, New York Times best-selling author Stephen Harrigan brings to life with novelistic immediacy the generations of driven men and women who shaped Texas, including Spanish explorers, American filibusters, Comanche warriors, wildcatters, Tejano activists, and spellbinding artists—all of them taking their part in the creation of a place that became not just a nation, not just a state, but an indelible idea.
Andrés de la Casa Huertas, Javier García del Moral, Laura Pacheco (illustrator)
Who hasn't peeked over the shoulder of the person reading next to them on the subway, curious about the book in their hands? Who doesn't secretly love skipping the party to stay home and read? Who hasn't daydreamed of catching the eye of a future significant other as you discover from across the room that you're reading the same book?
Reading Quirks explores, in seventy-two lighthearted four-frame cartoons, all these weird things readers do, from the existential dilemma of picking your next read to the frustrations of watching an overzealous dog-earer in action. The series was written and created by a bookstore in Dallas, The Wild Detectives, originally as a social media campaign―a way to connect with other readers over a shared understanding of what it means to be crazy about books. Laura Pacheco's adorable illustrations introduce a cast of endearing characters, whose flaws and obsessions range from disarming good nature to mischievous playfulness.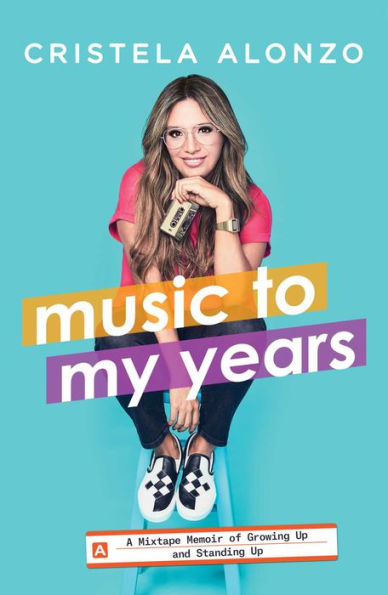 Music to My Years: A Mixtape Memoir of Growing Up and Standing Up
Cristela Alonzo
When Cristela Alonzo and her family lived as squatters in an abandoned diner, they only had two luxuries: a television and a radio, which became her pop cultural touchstone and a guiding light.
Cristela shares her experiences and struggles of being a first-generation American, her dreams of becoming a comedian, and how it feels to be a creator in a world that often minimizes people of color and women. Her stories range from the ridiculous—like the time she made her own tap shoes out of bottle caps or how the theme song of The Golden Girls landed her in the principal's office—to the sobering moments, like how she turned to stand-up comedy to grieve the heartbreaking loss of her mother and how, years later, she's committed to giving back to the community that helped make her.
Dreams of El Dorado: A History of the American West
H. W. Brands
In Dreams of El Dorado, H. W. Brands tells the thrilling, panoramic story of the settling of the American West. He takes us from John Jacob Astor's fur trading outpost in Oregon to the Texas Revolution, from the California gold rush to the Oklahoma land rush. He shows how the migrants' dreams drove them to feats of courage and perseverance that put their stay-at-home cousins to shame-and how those same dreams also drove them to outrageous acts of violence against indigenous peoples and one another. The West was where riches would reward the miner's persistence, the cattleman's courage, the railroad man's enterprise; but El Dorado was at least as elusive in the West as it ever was in the East.
 
The Knit Vibe: A Knitter's Guide to Creativity, Community, and Well-being for Mind, Body & Soul
Vickie Howell
Vickie Howell, the DIY channel's popular queen of fiber, pens a love letter to knitting with The Knit Vibe—a book like no other—with interviews, patterns, and an in-depth look at the knitting community and the creative potential of knitting. Dive into a special section on the health benefits of the craft, catch a glimpse of knitting's superstars in conversation with Howell, or try your hand at loads of how-tos and projects from the likes of Bristol Ivy, Kaffe Fassett, Diva Zappa, Amy Small, and many more. 
"Pick up some yarn, start where you are, get creative" is the message Howell weaves through the book and her online series, The Knit Show. Gathering inspiration from all facets of the knitting universe, the book offers chapters on The Makings (go-to knitted gifts), The Surroundings (cool projects for your knitting space), and The Intention (vibe-y rituals, yoga, and self-care all every knitter—and would-be knitter—craves). 
Outriders: Rodeo at the Fringes of the American West
Rebecca Scofield
Rodeo is a dangerous and painful performance in which only the strongest and most skilled riders succeed. In the popular imagination, the western rodeo hero is often a stoic white man who embodies the toughness and independence of America's frontier past. However, marginalized people have starred in rodeos since the very beginning. Cast out of popular western mythology and pushed to the fringes in everyday life, these cowboys and cowgirls found belonging and meaning at the rodeo, staking a claim to national inclusion.
Outriders explores the histories of rodeoers at the margins of society, from female bronc-riders in the 1910s and 1920s and convict cowboys in Texas in the mid-twentieth century to all-black rodeos in the 1960s and 1970s and gay rodeoers in the late twentieth century. These rodeo riders not only widened the definition of the real American cowboy but also, at times, reinforced the persistent and exclusionary myth of an idealized western identity. In this nuanced study, Rebecca Scofield shares how these outsider communities courted authenticity as they put their lives on the line to connect with an imagined American West.
Tim Kinsella
Set in fall 1988, Sunshine On An Open Tomb shuttles between two storylines: the creation of the CIA as a result of the Texas/Kingdom oil connection, and a love triangle involving the moon. Our narrator is the brooding runt of a political dynasty whose father is about to be appointed Prez. He is thoughtful, but has trouble expressing himself due to his many physical defects as a result of inbreeding. Desperate for content at the advent of the twenty-four-hour news cycle, even our narrator is suddenly of interest to The Media. So after years of living freely among The Barbarians, The Family hides him away in one of its secret hideouts. Exhausted by the shape-shifting estate and his irresolvable love life, our narrator cloisters himself deep in the estate's bunker and constructs a tomb around himself out of soup cans. Here he gets to work correcting the best-selling, so-called objective biography of The Family.
Deborah Crombie
Scotland Yard Detective Superintendent Duncan Kincaid and his wife, Detective Inspector Gemma James, have been invited for a relaxing weekend in the Cotswolds, one of Britain's most enchanting regions, famous for its rolling hills, golden cottages, and picturesque villages. Duncan, Gemma, and their children are guests at Beck House, the family estate of Melody Talbot, Gemma's detective sergeant. The Talbot family is wealthy, prominent, and powerful—Melody's father is the publisher of one of London's largest and most influential newspapers. The centerpiece of this glorious fall getaway is a posh charity harvest luncheon catered by up-and-coming chef Viv Holland. After fifteen years in London's cut-throat food scene, Viv has returned to the Gloucestershire valleys of her childhood and quickly made a name for herself with her innovative meals based on traditional cuisine but using fresh local ingredients. Attended by the local well-to-do as well as national press food bloggers and restaurant critics, the event could make Viv a star.
But a tragic car accident and a series of mysterious deaths rock the estate and pull Duncan and Gemma into the investigation. It soon becomes clear that the killer has a connection with Viv's pub—or, perhaps, with Beck House itself.
Faylita Hicks
This riveting debut from poet Faylita Hicks is a reclamation of power for black women and nonbinary people whose bodies have become the very weapons used against them. HoodWitch tells the story of a young person who discovers that they are "something that can & will survive / a whole century of hunt." Through a series of poems based on childhood photographs, Hicks invokes the spirits of mothers and daughters, sex workers and widows, to conjure an alternative to their own early deaths and the deaths of those whom they have already lost.
In this collection about resilience, Hicks speaks about giving her child up for adoption, mourning the death of her fiancé, and embracing the nonbinary femme body—persevering in the face of medical malpractice, domestic abuse, and police violence. The poems find people transformed, "remade out of smoke & iron" into cyborgs and wolves, machines and witches—beings capable of seeking justice in a world that refuses them the option.
​Exploring the intersections of Christianity, modern mysticism, and Afrofuturism in a sometimes urban, sometimes natural setting, Hicks finds a place where "everyone everywhere is hands in the air," where "you know they gonna push & pull it together. / Just like they learned to." It is a place of natural magick—where someone like Hicks can have more than one name: where they can be both dead and alive, both a mortal and a god.
Nicky Drayden
Earth is a distant memory. Habitable extrasolar planets are still out of reach. For generations, humanity has been clinging to survival by establishing colonies within enormous vacuum-breathing space beasts and mining their resources to the point of depletion. Rash, dreamy, and unconventional, Seske Kaleigh should be preparing for her future role as clan leader, but her people have just culled their latest beast, and she's eager to find the cause of the violent tremors plaguing their new home. Defying social barriers, Seske teams up with her best friend, a beast worker, and ventures into restricted areas for answers to end the mounting fear and rumors. Instead, they discover grim truths about the price of life in the void.
Then, Seske is unexpectedly thrust into the role of clan matriarch, responsible for thousands of lives in a harsh universe where a single mistake can be fatal. Her claim to the throne is challenged by a rival determined to overthrow her and take control—her intelligent, cunning, and confident sister. Seske may not be a born leader like her sister, yet her unorthodox outlook and incorruptible idealism may be what the clan needs to save themselves and their world.
The Gospel of Climate Skepticism: Why Evangelical Christians Oppose Action on Climate Change
Robin Globus Veldman
Why are white evangelicals the most skeptical major religious group in America regarding climate change? Previous scholarship has pointed to cognitive factors such as conservative politics, anti-science attitudes, aversion to big government, and theology. Drawing on qualitative fieldwork, The Gospel of Climate Skepticism reveals the extent to which climate skepticism and anti-environmentalism have in fact become embedded in the social world of many conservative evangelicals. Rejecting the common assumption that evangelicals' skepticism is simply a side effect of political or theological conservatism, the book further shows that between 2006 and 2015, leaders and pundits associated with the Christian Right widely promoted skepticism as the biblical position on climate change. The Gospel of Climate Skepticism offers a compelling portrait of how during a critical period of recent history, political and religious interests intersected to prevent evangelicals from offering a unified voice in support of legislative action to address climate change.
Leave Something on the Table: and Other Surprising Lessons for Success in Business and in Life
Frank Bennack
Frank Bennack was named chief executive of Hearst in 1979, and for nearly thirty years he helped solidify the company's reputation as a leader in consumer media, overseeing the purchase of more than two dozen television stations and several major newspapers (Houston Chronicle), the launch of top-selling magazines (O, The Oprah Magazine), and a partnership with ABC, now the Walt Disney Company, to create the pioneering cable networks A&E, HISTORY, and Lifetime. One of his greatest achievements was when, in 1990, he negotiated a 20 % stake in ESPN for $167 million. The sports network would be valued by market analysts at roughly $30 billion. He also played a key role in Hearst's march toward diversification, with acquisitions of business media assets including global ratings agency Fitch Group.
In Leave Something on the Table, Bennack takes readers behind the scenes of these high-stakes moves and offers practical tips for excelling in the corporate world and beyond. He tells stories from his Texas childhood—a first job at eight, his own television show at seventeen—that foretold why he would become a CEO at forty-six. And he shares his encounters with US presidents, reflects on his longtime commitment to philanthropy, and describes his and his colleagues' unwavering quest to build the visionary Hearst Tower.
Lee Byrd, Francisco Delgado (illustrator)
Birdie and Grandma are having a girls' day! But Grandma's all worn out now. Birdie has a solution: a makeover! It'll give Grandma a chance to relax. Birdie insists that Grandma lie down because this beauty parlor has a lot of moving parts―chinny-chin-chin hair removal, long stretches of blush, slashes of lipstick, and eyeshadow. Earrings, scarves, the works! Birdie knows best: she owns this beauty parlor!
¡Birdie y su abuela están pasando el día juntas! Pero la abuela ya esta completamente agotada. Birdie tiene la solución: ¡una visita al Salón de Belleza de Birdie! La abuela nada más tiene que acostarse y Birdie va hacer todo el trabajo―le va sacar los pelitos de la barbilla, le va poner una montón de rubor, rayas de lápiz labial, y poner sombras de todos colores en sus ojos. ¡Birdie es la jefa!
Leanna Petronella
Leanna Petronella's The Imaginary Age is an unwaveringly confident debut collection and an exciting contribution to contemporary poetry. This collection does not invite us but compels us to look with the poet, as Petronella addresses the female body and female relationships with rare candor and emotional resonance. This collection is remarkable in its lyrical precision as well as its unique command of narrative, which together reveal a storyteller whose power is speaking aloud what has been deemed unspeakable. Her stories are of loss, yet Petronella refuses to romanticize grief, choosing instead to highlight the many guises and contours of grief's ugliness. Petronella's speakers are therefore appropriate in their disgust, their suspicion of meaning, even as the poet herself tries to make meaning through language, acknowledging its limits as well as its freedoms along the way—and taking head-on the underlying fear of both the poet and the aggrieved that "this is something / I can't turn into something else."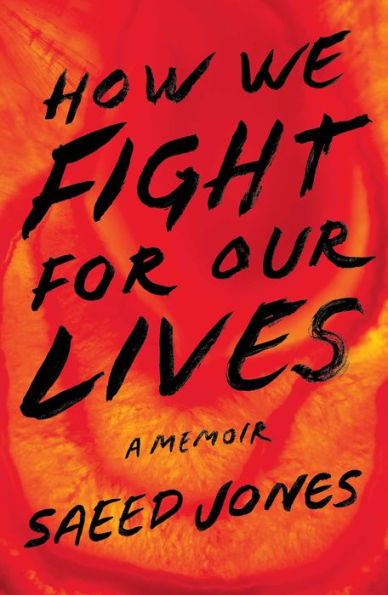 How We Fight for Our Lives: A Memoir
Saeed Jones
"People don't just happen," writes Saeed Jones. "We sacrifice former versions of ourselves. We sacrifice the people who dared to raise us. The 'I' it seems doesn't exist until we are able to say, 'I am no longer yours.'"
Haunted and haunting, How We Fight for Our Lives is a stunning coming-of-age memoir. Jones tells the story of a young, black, gay man from the South as he fights to carve out a place for himself, within his family, within his country, within his own hopes, desires, and fears. Through a series of vignettes that chart a course across the American landscape, Jones draws readers into his boyhood and adolescence—into tumultuous relationships with his family, into passing flings with lovers, friends, and strangers. Each piece builds into a larger examination of race and queerness, power and vulnerability, love and grief: a portrait of what we all do for one another—and to one another—as we fight to become ourselves.
 
Julie Murphy
Patricia "Sweet Pea" DiMarco wasn't sure what to expect when her parents announced they were getting a divorce. She never could have imagined that they would have the "brilliant" idea of living in nearly identical houses on the same street. In the one house between them lives their eccentric neighbor Miss Flora Mae, the famed local advice columnist behind "Miss Flora Mae I?" Dividing her time between two homes is not easy. And it doesn't help that at school, Sweet Pea is now sitting right next to her ex–best friend, Kiera, a daily reminder of the friendship that once was. Things might be unbearable if Sweet Pea didn't have Oscar—her new best friend—and her fifteen-pound cat, Cheese.
Then one day Flora leaves for a trip and asks Sweet Pea to forward her the letters for the column. Sweet Pea is able to contain her curiosity about them . . . until she recognizes the handwriting on one of the envelopes. What she decides to do with that letter sets off a chain of events that will forever change the lives of Sweet Pea DiMarco, her family, and many of the readers of "Miss Flora Mae I?"
Bread on the Table: Recipes for Making and Enjoying Europe's Most Beloved Breads: A Baking Book
David Norman
A bread baking book from the popular Austin bakery Easy Tiger, featuring bread recipes from around the world, plus bonus menu ideas for incorporating homemade bread in globally inspired meals. Head "dough puncher" and baker David Norman of Austin's Easy Tiger is one of the most respected bread bakers in the country, with decades of experience in top bakeries and cooking schools. In his anticipated debut cookbook, Norman explores dozens of recipes from the breadmaking traditions that inspire him most—from the rye breads of France to the saltless ciabattas of Italy to the traditional Christmas loaves of Scandinavia. Norman also offers bonus recipes for traditional foods to accompany these regional specialties, so home bakers can showcase their freshly made breads alongside, for instance, a traditional Swedish breakfast spread, oysters with mignonette, or country pâté. With rigorous, detailed instructions plus showstopping photography, this book will surprise and delight bread bakers of all stripes.
***
BUT WAIT, THERE'S MORE! 
There are so many Texas books publishing in October that we couldn't feature all of them. The following books also publish in October:
Biography & Memoir
Adolphe Gouhenant: French Revolutionary, Utopian Leader, and Texas Frontier Photographer by Paula Selzer and Emmanuel Pecontal
Her Own Two Feet: A Rwandan Girl's Brave Fight to Walk by Meredith Davis and Rebeka Uwitonze 
This Is My Body: A Memoir of Religious and Romantic Obsession by Cameron Dezen Hammon  
La Meri and Her Life in Dance: Performing the World by Nancy Lee Chalfa Ruyter
Miracle Baby: A Fertility Doctor's Fight for Motherhood by Dorette Noorhasan, MD
She Rode a Harley: A Memoir of Love and Motorcycles by Mary Jane Black  
Children's Books
Alamo All-Stars: Bigger & Badder Edition (Nathan Hale's Hazardous Tales #6) by Nathan Hale 
Chicken Break!: A Counting Book by Cate Berry, Charlotte Alder (illustrator)
Make Trouble Young Readers Edition: Standing Up, Speaking Out, and Finding the Courage to Lead by Ruby Shamir (adapter), Cecile Richards, Lauren Peterson (illustrator)
Miss Money Honey and the Riddle by Becky Page, James Balkovek (illustrator)
Pop-Pop Airplane, How Do You Fly? Dan Pegram, Mike Richardson (illustrator)
I Wonder by Kari Anne Holt, Kenard Pak (illustrator)
Vegetables in Holiday Underwear by Jared Chapman  
May All People and Pigs Be Happy by Micki Fine Pavlicek, John Pavlicek (illustrator)
T. Rex Time Machine: Dinos in De-Nile by Jared Chapman 
Learn to Letter with Luna the Llama: An Interactive Children's Workbook on the Art of Hand Lettering by Chalkfulloflove, Kelsey Davis (illustrator), Paige Tate & Co. (contributor)
Instructions Not Included: How a Team of Women Coded the Future by Tami Lewis Brown, Debbie Loren Dunn, Chelsea Beck (illustrator)
The Camelot Code, Book #2 Geeks and the Holy Grail by Mari Mancusi
Christmas
An Amish Christmas Bakery: Four Stories by Amy Clipston, Beth Wiseman, Kathleen Fuller, Kelly Irvin
The Christmas Dare: A Twilight, Texas Novel by Lori Wilde  
Tangled Up In Christmas (Texas Heat) by Lisa Renee Jones  
Always the Most Wonderful Time of the Year by Leah Santa Maria, Faith Padilla (illustrator)
Once Upon a Cowboy Christmas: A River Ranch Novel by Soraya Lane
A Cowboy Under the Mistletoe by Jessica Clare
One Wish by Jodi Thomas and friends
Culture & Criticism
Indigenous Communalism: Belonging, Healthy Communities, and Decolonizing the Collective by Carolyn Smith-Morris 
The Lost Books of Jane Austen by Janine Barchas  
Essays 
The Eye of the Mammoth: New and Selected Essays by Stephen Harrigan, Nicholas Lemann (foreword)
Faith & Inspiration
Is This Seat Taken? No, I Saved it for You: Inspiring Life Lessons from Everyday Experiences by Kristin S. Kaufman
The Life Coach: Small-Town Lessons on Faith, Family, and Football by Coach Ronnie Gage, Dr. Emmet (Tom) Thompson, and Alice Sullivan 
When to Walk Away: Finding Freedom from Toxic People by Gary L. Thomas
Your Turn: Ways to Celebrate Life Through Storytelling by Tyra Manning 
Stillness Is the Key by Ryan Holiday
Fiction
Reinhardt's Garden by Mark Haber 
Tarnished Brass by Max L. Knight
The Reunion at Herb's Cafe by Dan Jenkins 
The Fight for Space by Roberto Ontiveros 
If Darkness Takes Us by Brenda Marie Smith 
Seventh Flag: A Novel by Sid Balman Jr.
The Devil in Paradise: Captain Putnam in Hawaii (A Bliven Putnam Naval Adventure) by James L. Haley 
The Trouble with Becoming a Witch: A Novel by Amy Edwards  
The Lost Outlaw (Jack Lark, Book 8) by Paul Fraser Collard
Graphic Novels
Lone Ranger: The Devil's Rope TP (Lone Ranger: the Deaf Smith Cattle War) by Mark Russell, Bob Q (artist)
History
Border Land, Border Water: A History of Construction on the US-Mexico Divide by C. J. Alvarez 
Biscuits, the Dole, and Nodding Donkeys: Texas Politics, 1929-1932 by Norman D. Brown, Rachel Ozanne (editor, introduction)
The San Marcos 10: An Antiwar Protest in Texas by E. R. Bills, Joe R. Lansdale (introduction)
San Antonio's Historic Hotels (Images of America) by David L. Peché, Henry Cisneros (foreword)
Hymns of the Republic: The Story of the Final Year of the American Civil War by S. C. Gwynne  
Washington's Revolutionary War Generals by Stephen R. Taaffe
The Glorious First of June 1794 by Mark Lardas, Edouard A Groult (illustrator)
Horror
Hex Life: Wicked New Tales of Witchery by Kelley Armstrong, Rachael Caine, Sherrilyn Kenyon, Autumn Deering, Rachel (editor), Christopher Golden (editor)
Mystery & Suspense
A Fragment Too Far: A Sheriff Luke McWhorter Mystery by Dudley Lynch 
A Cross to Kill (A Shepherd Suspense Novel) by Andrew Huff  
The Best People: A Tale of Trials and Errors by Marc Grossberg
Photography
Fault Lines: Portraits of East Austin by John Langmore
The Texas Ranch Sisterhood: Portraits of Women Working the Land by Alyssa Banta 
A Matter of Time: Route 66 through the Lens of Change by Ellen Klinkel, Nick Gerlich
Poetry
A Little More Red Sun on the Human: New & Selected Poems by Gillian Conoley
Submerge by K.Y. Robinson  
Harpo Before the Opus by Logan Fry 
Solar Perplexus by Dean Young
Romance
The Devil in the Saddle (The Princes of Texas) by Julia London 
The Homestead Brides Collection: 9 Pioneering Couples Risk All for Love and Land by Mary Connealy, Darlene Franklin, Ruth Logan Herne, Carla Gade, Pam Hillman, DiAnn Mills, Erica Vetsch, Becca Whitham,  Kathleen Y'Barbo
Fever: A Dark Kings Novel by Donna Grant  
The Duke's Stolen Bride: The Rogue Files by Sophie Jordan
Science
This Is Your Brain on Birth Control: The Surprising Science of Women, Hormones, and the Law of Unintended Consequences by Sarah Hill
Science Fiction & Fantasy
Aurora Blazing: A Novel by Jessie Mihalik
Shield of the People by Marshall Ryan Maresca
Sociology
Lone Star Suburbs: Life on the Texas Metropolitan Frontier by Paul J. P. Sandul (editor), M. Scott Sosebee (editor)
Sports
The Last Stand of Payne Stewart: The Year Golf Changed Forever by Kevin Robbins  
Roaring Back: The Fall and Rise of Tiger Woods by Curt Sampson
YA Fiction
The Everything I Have Lost by Sylvia Zéleny 
Redwood and Ponytail by K.A. Holt  
Halo: Meridian Divide by Cassandra Rose Clarke  
I Know You Remember by Jennifer Donaldson
The Dragon Swan Princess by Tamara Grantham
Look for our November preview on Sunday, November 3!