Charles Bowden and big country, boyhood dreams and (not) beans, blind spots and bones, and a Texas writer's 100th novel
It's chilly and rainy in the capital city as we complete the harvest and prepare to hunker down for winter. Texas November books tend toward the serious side, including military history and biography, hackers, pollution, and raising boys not to be sexists; but we've also got Carolyn Brown's 100th novel, celebrations of Texas journalists, Korean literature in English translation, a graphic novel set in West Texas, a Texas seafood cookbook, and, of course, the ubiquitous cowboys of romance. So, conjure some soup, brew some tea, grab a blanket, and enjoy your Lone Star Lit!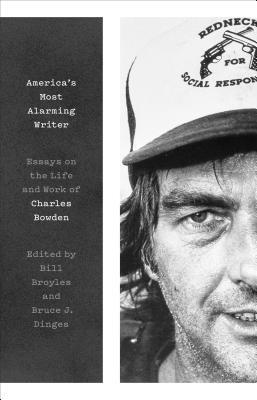 America's Most Alarming Writer: Essays on the Life and Work of Charles Bowden
Bill Broyles (editor), Bruce J. Dinges (editor)
The author of more than twenty books and a revered contributor to numerous national publications, Charles Bowden (1945–2014) used his keen storyteller's eye to reveal both the dark underbelly and the glorious determination of humanity, particularly in the borderlands between the United States and Mexico. In America's Most Alarming Writer, key figures in his life—including his editors, collaborators, and other writers—deliver a literary wake for the man who inspired them throughout his forty-year career.
Part revelation, part critical assessment, the fifty essays in this collection span the decades from Bowden's rise as an investigative journalist through his years as a singular voice of unflinching honesty about natural history, climate change, globalization, drugs, and violence. As the Chicago Tribune noted, "Bowden wrote with the intensity of Joan Didion, the voracious hunger of Henry Miller, the feral intelligence and irony of Hunter Thompson, and the wit and outrage of Edward Abbey."
Christie Craig
Police detective Juan Acosta doesn't only carry scars on the outside. He's filled with guilt and anger ever since his undercover job led to the murder of those he loved the most. Now he's living for one thing: revenge. That is, until Juan meets his beautiful new neighbor. Vicki Holloway prides herself on being capable and independent, but her life is turned upside down when her sister Sara is killed by an abusive ex. Fearing for the safety of her niece, Vicki and the little girl go into hiding, resurfacing in Texas with new identities.
Juan finds his once-frozen heart thawing around Vicki, but he knows she's hiding something. Juan needs answers, but Vicki isn't talking. She has to keep her secrets if she wants to keep Bell safe, which means resisting her growing feelings for the sexy, scarred man next door. But when Juan's quest for justice brings danger to her door, divulging the truth might be the only thing that keeps her alive.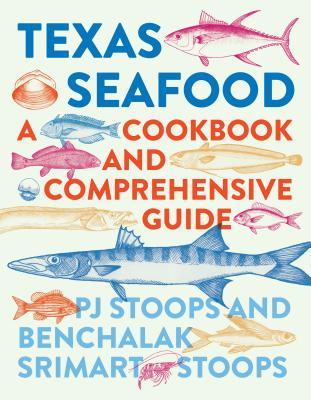 Texas Seafood: A Cookbook and Comprehensive Guide
PJ Stoops, Benchalak Srimart Stoops
The abundance of seafood available from the northwest Gulf of Mexico includes hundreds of delicious species that are often overlooked by consumers. Celebrating this regional bounty, Texas Seafood showcases the expertise of longtime fishmongers and chefs PJ and "Apple Srimart" Stoops. Readers will find familiar fish like Red Snapper along with dozens of little-known finfish and invertebrates, including tunas, mackerels, rays, and skates, as well as bivalves, shrimps, crabs, and other varieties, many of which are considered "bycatch" (seafood that a fisher didn't intend to catch), but that are no more difficult to prepare and just as delicious as those commonly found at your local supermarket.
The Stoopses provide a complete primer on sourcing these wild-caught delicacies, with fascinating details about habitats and life cycles as well as practical advice on how to discern quality. Texas Seafood concludes with simple, delectable recipes, many infused with the flavors of Apple's Thai heritage. Dishes such as Steamed Curried Crab, Crispy White Shrimp, Escolar on a Grill with Green Mango Salad, Cast-Iron-Roasted Shortfin Mako Shark with Rio Grande Grapefruit, and Chicken-Fried Ribbonfish are just a few ways to savor the best of the Gulf.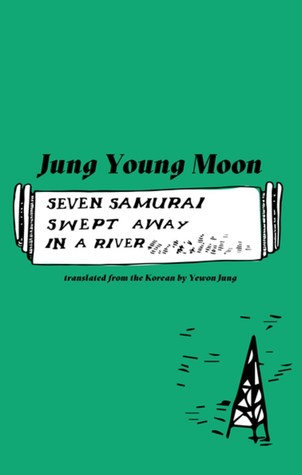 Seven Samurai Swept Away in a River
Jung Young Moon (author), Yewon Jung (translator)
In his inimitable, recursive, meditative style that reads like a comedic Zen koan but contains universes, Seven Samurai Swept Away in a River recounts Korean cult writer Jung Young Moon's time spent at an artist's and writer's residency in small-town Texas. In an attempt to understand what a "true Texan should know," the author reflects on his outsider experiences in this most unique of places, learning to two-step, musing on cowboy hats and cowboy churches, blending his observations with a meditative rumination on the history of Texas and the events that shaped the state, from the first settlers to Jack Ruby and Lee Harvey Oswald. All the while, the author is asking what a novel is and must be, while accompanied by a fictional cast of seven samurai who the author invents and carries with him, silent companions in a pantomime of existential theater. Jung blends fact with imagination, humor with reflection, and meaning with meaninglessness, as his meanderings become an absorbing, engaging, quintessential novel of ideas.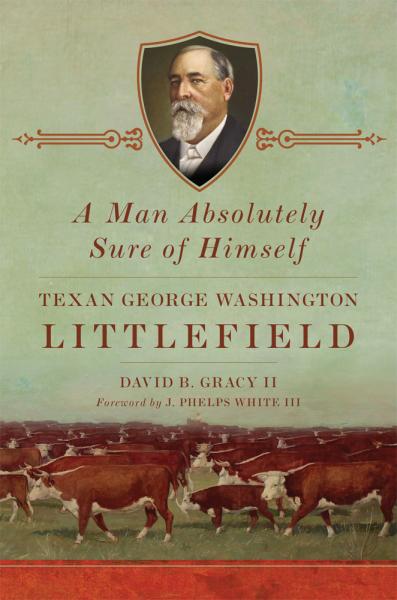 A Man Absolutely Sure of Himself: Texan George Washington Littlefield
David B. Gracy II
This is the first full biography of George Washington Littlefield, the Texas and New Mexico rancher, Austin banker and businessman, University of Texas regent, and philanthropist. In just two decades, Littlefield's business acumen vaulted him from debt to inclusion in 1892 on the first list of American millionaires. A Man Absolutely Sure of Himself is a grand retelling of the life of a highly successful entrepreneur and Austin civic leader whose work affected spheres from ranching and banking to civic development and academia.
Littlefield's cattle operations during the open range and early ranching periods spanned a domain in New Mexico and Texas larger than the states of Delaware and Connecticut combined. In a unique contribution to ranching art, Littlefield commissioned murals and bronze doors depicting scenes from his ranches to decorate Austin's American National Bank, which he led for its first twenty-eight years.
Gracy provides new information about Littlefield's term as University of Texas regent and the necessity of choosing between friendship and duty during the university's confrontation with Gov. James E. Ferguson. Proud of his Civil War service in Terry's Texas Rangers, Littlefield funded one of the nation's first centers for Southern history. He also underwrote the school's purchase of its first rare book library and its training programs preparing troops for World War I's new combat roles.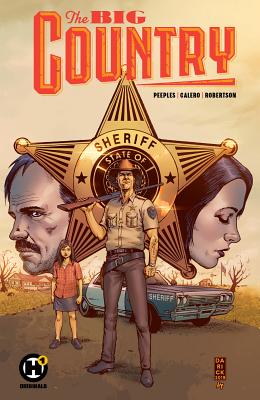 Quinton Peeples (author), Dennis Calero (illustrator)
The Old West finally died in 1980. But we're in Texas, and it's 1978.
This is the story of Grissom Callahan, the last in a long line of sheriffs. Callahan learned everything he knows from his father and grandfather, but the ways of the old regime don't prove effective when a violent serial killer emerges in their small town. In a single moment of shaking down an informant, Grissom triggers a chain of events that will reshape his life and the world of Texas law enforcement.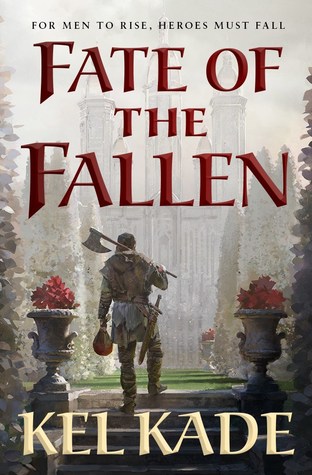 Kel Kade
Not all stories have happy endings. Everyone loves Mathias. Naturally, when he discovers it's his destiny to save the world, he dives in headfirst, pulling his best friend Aaslo along for the ride.
However, saving the world isn't as easy, or exciting, as it sounds in the stories. The going gets rough and folks start to believe their best chance for survival is to surrender to the forces of evil, which isn't how the prophecy goes. At all. As the list of allies grows thin, and the friends find themselves staring death in the face, they must decide how to become the heroes they were destined to be or, failing that, how to survive.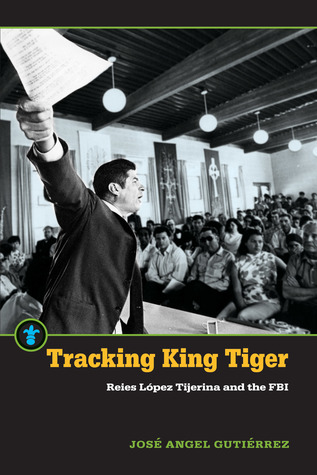 Tracking King Tiger: Reies López Tijerina and the FBI
José Angel Gutiérrez
Reies López Tijerina, one of the Four Horsemen of the Chicano Movement, led the land grant struggle by Hispanos in the 1960s to recover the lands granted to their ancestors by Spain and Mexico and then guaranteed by the Treaty of Guadalupe Hidalgo. In his struggle, Tijerina became the target of local and state law enforcement officials in New Mexico and the FBI nationwide. José Angel Gutiérrez meticulously examines thousands of pages of FBI documents, interview transcripts, newspaper reports, and other written accounts on Tijerina and the Alianza Federal de Pueblos Libres, the organization of land grant claimants led by Tijerina in New Mexico. The primary source materials that document the U.S. government's attempts to destroy Tijerina, his family, and his followers complement the secondary literature on Tijerina and his efforts as the premier leader of the land grant recovery movement. Threaded through the volume are glimpses into the special personal relationship between Tijerina and the author.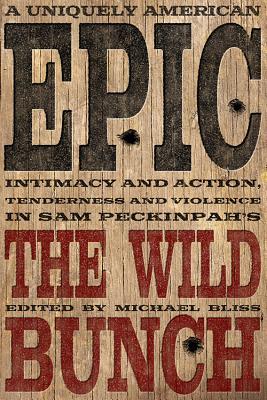 A Uniquely American Epic: Intimacy and Action, Tenderness and Violence in Sam Peckinpah's The Wild Bunch
Michael Bliss (editor)
One of the most innovative films ever made, Sam Peckinpah's motion picture The Wild Bunch was released in 1969. From the outset, the film was considered controversial because of its powerful, graphic, and direct depiction of violence, but it was also praised for its lush photography, intricate camera work, and cutting-edge editing. Peckinpah's tale of an ill-fated, aging outlaw gang bound by a code of honor is often regarded as one of the most complex and impactful Westerns in American cinematic history. The issues dealt with in this groundbreaking film―violence, morality, friendship, and the legacy of American ambition and compromise―are just as relevant today as when the film first opened.
To acknowledge the significance of The Wild Bunch, this collection brings together some of the leading Peckinpah scholars and critics to examine what many consider to be the director's greatest work. The book's nine essays cover an array of topics. Explored are the function of violence in the film and how its depiction is radically different from what is seen in other movies, the background of the film's production, the European response to the film's view of human nature, and the strong sense of the Texas/Mexico milieu surrounding the film's action.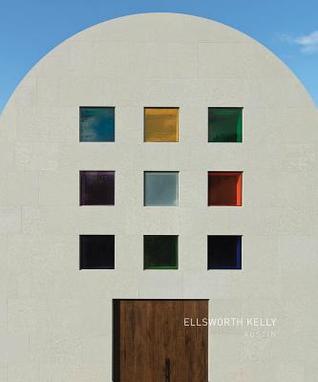 Carter Foster (author), Ellsworth Kelly (artist)
In January 2015, the renowned American artist Ellsworth Kelly (1923–2015) gifted to the Blanton Museum of Art in Austin, Texas, the design concept for his most monumental work. A 2,715-square-foot stone building with luminous colored-glass windows, a totemic wood sculpture, and fourteen black-and-white marble panels, the work is titled Austin, following the artist's tradition of naming particular works after the places for which they are destined. The structure is the only building the artist designed, despite Kelly's lifelong interest in architecture and architectural form dating back to his earliest window studies made while living in Paris in the 1940s. Envisioned by Kelly as a site for joy and contemplation, Austin is a cornerstone of the Blanton's permanent collection and a new icon for the city in which it stands.
This comprehensive volume from Radius Books provides a thorough look at the project, from its first inception to its current position as one of the artist's most important and enduring works. An incisive essay by Carter E. Foster, deputy director of curatorial affairs at the Blanton Museum of Art, includes archival material, drawings, historic photographs, and nearly all related works Kelly created as he developed the building's design.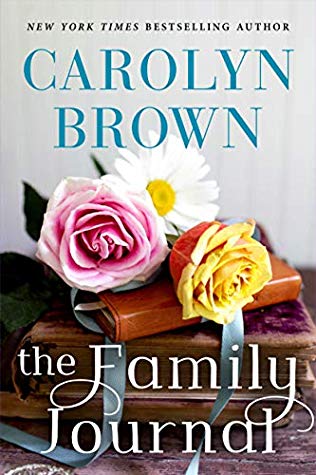 Carolyn Brown
At the end of her rope, single mom Lily Anderson is determined to move her rebellious children in the right direction. That means taking away their cell phones, tablets, and computers—at least temporarily—and moving to the house where Lily grew up in the rural town of Comfort, Texas. But Lily has a bigger challenge than two sulking kids.
The house comes with Mack Cooper, high school teacher and handsome longtime renter. The arrangement: just housemates. But Mack's devoted attention to the kids starts to warm Lily's resistant heart. Then Lily finds an old leather-bound book in which five generations of her female ancestors shared their struggles and dreams. To Lily, it's a bracing reminder about the importance of family and love.
Now it's time for Lily to add an adventurous new chapter to the cherished family journal—by embracing a fresh start and taking a chance on a man who could make her house a home.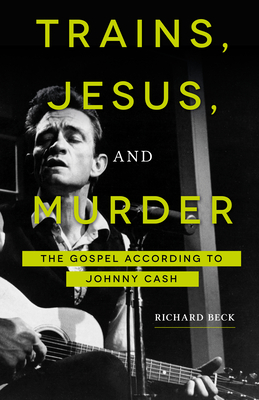 Trains, Jesus, and Murder: The Gospel according to Johnny Cash
Richard Beck
"Saints and sinners, all jumbled up together." That's the genius of Johnny Cash, and that's what the gospel is ultimately all about.
Johnny Cash sang about and for people on the margins. He famously played concerts in prisons, where he sang both murder ballads and gospel tunes in the same set. It's this juxtaposition between light and dark, writes Richard Beck, that makes Cash one of the most authentic theologians in memory.
In Trains, Jesus, and Murder, Beck explores the theology of Johnny Cash by investigating a dozen of Cash's songs. In reflecting on Cash's lyrics, and the passion with which he sang them, we gain a deeper understanding of the enduring faith of the Man in Black.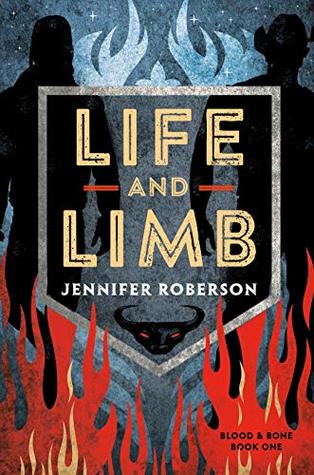 Life and Limb (Blood and Bone)
Jennifer Roberson
A biker and a cowboy must stop the apocalypse in the first book of the Blood and Bone modern western fantasy series.
His voice was rich, a much loved baritone, as he handed his seven-year-old grandson a gun.
"It's time we had a talk, you and I. You won't remember it, but you need to know it, and one day, when it's time, I'll call it up in you. You'll know who you are, and what you're intended to do. You'll be a soldier, boy. Sealed to it. Life and limb, blood and bone. Not a soldier like others are, for it's not the kind of war most people fight on earth. But because we're not 'most people,' you and I, it will be far more important. The fate of the world will hinge upon it."
 
Now no longer that wide-eyed child, Gabe is fresh out of prison, a leather-clad biker answering Granddaddy's peremptory summons to, of all places, a cowboy bar in Northern Arizona. He is about to find out just how different he is from "most people"—and to meet the stranger with whom he will be sealed: life and limb, blood and bone, conscripted to fight an unholy war unlike any other.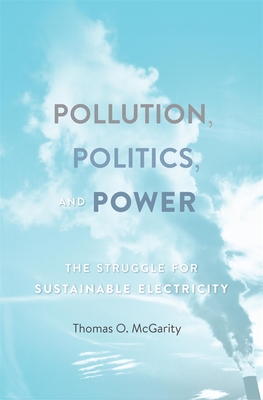 Pollution, Politics, and Power: The Struggle for Sustainable Electricity
Thomas O. McGarity
Pollution, Politics, and Power tells the story of the remarkable transformation of the electric power industry over the last four decades. Electric power companies have morphed from highly polluting, regulated monopolies into competitive, deregulated businesses that generate, transmit, and distribute cleaner electricity. Power companies are investing heavily in natural gas and utility-scale renewable resources and have stopped building new coal-fired plants. They facilitate end-use efficiency and purchase excess electricity produced by rooftop solar panels and backyard wind turbines, helping to reduce greenhouse-gas emissions.
But these beneficial changes have come with costs. The once-powerful coal industry is on the edge of ruin, with existing coal-fired plants closing and coal mines shutting down. As a result, communities throughout Appalachia suffer from high unemployment and reduced resources, which have exacerbated a spiraling opioid epidemic. The Trump administration's efforts to revive the coal industry by scaling back environmental controls and reregulating electricity prices have had little effect on the coal industry's decline.
Major advances therefore come with warning signs, which we must heed in charting the continuing course of sustainable electricity. In Pollution, Politics, and Power, Thomas O. McGarity examines the progress made, details lessons learned, and looks to the future with suggestions for building a more sustainable grid while easing the economic downsides of coal's demise.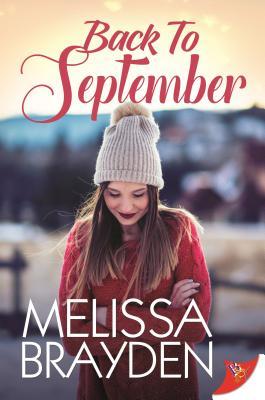 Melissa Brayden
Building a bridge between two worlds can be tricky.
Hannah Shephard likes her life, her job, and her perfectly cozy apartment around the corner from her shop. She's never been one to take big risks and would much rather stay in on a Friday night with a warm cup of decaf and her favorite mystery novel, so why do her friends insist she needs more? Plus, Hannah has bigger problems to focus on. She's in trouble. Well, her bookstore is, and if she doesn't find a way to bring in some more cash, she'll be closing the doors of A Likely Story for good.
When world-famous romance novelist Parker Bristow accepts her request to come in for a signing, Hannah might finally be able to drum up some much-needed attention and save the shop. What she didn't anticipate was an unexpected evening and a woman she wouldn't soon forget. A real romance is off the table. Parker is flashy, sought after, and Hannah is just, well, Hannah. But for Parker, it seems like Hannah might be a safe place to fall. The question is, what kind of falling are they doing?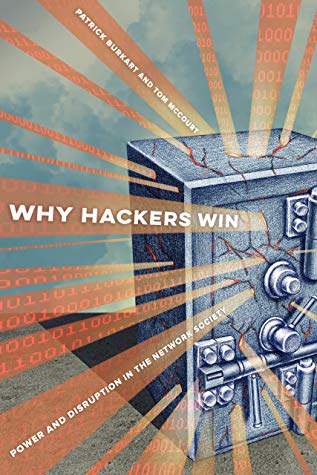 Why Hackers Win: Power and Disruption in the Network Society
Patrick Burkart, Tom McCourt
When people think of hackers, they usually think of a lone wolf acting with the intent to garner personal data for identity theft and fraud. But what about the corporations and government entities that use hacking as a strategy for managing risk? Why Hackers Win asks the pivotal question of how and why the instrumental uses of invasive software by corporations and government agencies contribute to social change. Through a critical communication and media studies lens, the book focuses on the struggles of breaking and defending the "trusted systems" underlying our everyday use of technology. It compares the United States and the European Union, exploring how cybersecurity and hacking accelerate each other in digital capitalism, and how the competitive advantage that hackers can provide corporations and governments may actually afford new venues for commodity development and exchange. Presenting prominent case studies of communication law and policy, corporate hacks, and key players in the global cybersecurity market, the book proposes a political economic model of new markets for software vulnerabilities and exploits, and clearly illustrates the social functions of hacking.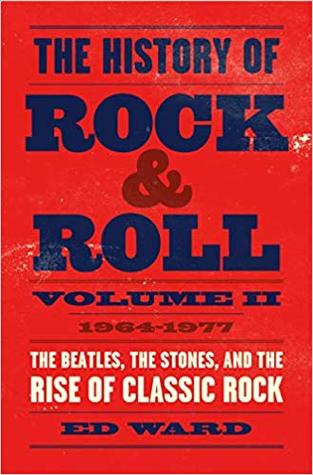 The History of Rock & Roll, Volume 2: 1964–1977: The Beatles, the Stones, and the Rise of Classic Rock
Ed Ward
It's February 1964, and the Beatles just landed in New York City, where the NYPD, swarms of fans, and a crowd of two hundred journalists await their first American press conference. It begins with the question on everyone's mind: "Are you going to get a haircut in America?" and ends with a reporter tugging Paul McCartney's hair in an attempt to remove his nonexistent wig. This is where The History of Rock & Roll, Volume 2 kicks off. Chronicling the years 1964 through the mid-1970s, this latest volume covers one of the most exciting eras of rock history, which saw a massive outpouring of popular and cutting-edge music.
Ward weaves together an unputdownable narrative told through colorful anecdotes and shares the behind-the-scenes stories of the megastars, the trailblazers, DJs, record executives, concert promoters, and producers who were at the forefront of this incredible period in music history. From Bob Dylan to Bill Graham, Jimi Hendrix, Janis Joplin, The Byrds, Aretha Franklin, the Rolling Stones, and more, everyone's favorite musicians of the era make an appearance in this sweeping history that reveals how the different players, sounds, and trends came together to create the music we all know and love today.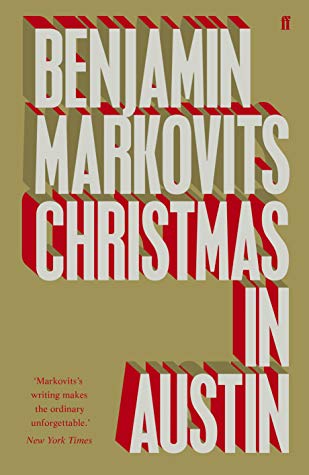 Benjamin Markovits
When the four Essinger children gather in Austin for Christmas, they all bring their news. Nathan is hoping to become a federal judge. Susie's husband has taken a job in England. Jean has asked her boyfriend and boss to meet her family. Paul has broken up with Dana, mother of their son, Cal. But their parents have plans, too, and invite Dana to stay, hoping to bring the couple back together. As the week unfolds, the Essingers all face conflicts of loyalty and tensions between old families and new.
Rich, intimate, and deeply perceptive, Benjamin Markovits's Christmas in Austin beautifully explores the deep-rooted division between the world we grow up in and the life we make for ourselves.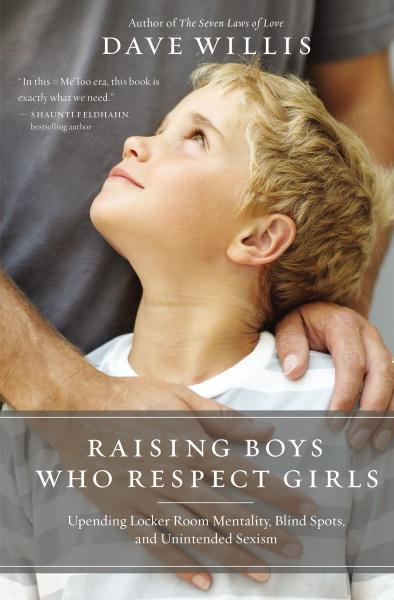 Raising Boys Who Respect Girls: Upending Locker Room Mentality, Blind Spots, and Unintended Sexism
Dave Willis
In the #metoo and #churchtoo era, with so many men and boys continuing to make the same mistakes, we have to ask: Where are we going wrong? And perhaps more importantly, how do we raise up men who will break this cycle?
As the father of four boys, relationship coach and author Dave Willis has studied this issue deeply, concluding that if we are to raise boys to respect girls—and not end up with men who say they respect women but whose actions reveal otherwise—we must go back to the heart of things. Or, more specifically, we must go back to our own hearts.
In Raising Boys Who Respect Girls, Willis helps readers inventory the blind spots that lead to accidental forms of disrespect, showing how to root out issues in our own hearts before we inadvertently pass along these same issues to our boys. He also teaches readers how to cultivate a healthy respect for God and for themselves as created in his image, as well as a similar respect for others. Full of scripture, research, age-specific tools, and conversation models, this book offers a practical strategy for mindful parents to first embody the right principles themselves and then teach them to their sons.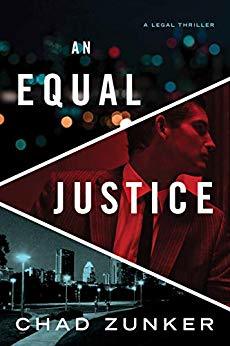 Chad Zunker
An ambitious Stanford graduate, David Adams has begun a fast-track career at Austin's most prestigious law firm. It's a personal victory for the rising superstar—a satisfying reversal from his impoverished and despairing childhood. Now he has the life he's always wanted: an extravagant salary, a high-rise condo, a luxury SUV, and no limit to how far he can go in the eyes of the top partners.
But after the shocking suicide of a fellow associate—one who, in his final hours, offered David an ominous warning—he feels the pull of powerful forces behind the corporation's enviable trappings. The suicide leads unexpectedly to David's discovery of a secret enclave of the city's homeless, where he can't help but feel an affinity to these outcast souls. Nor can he ignore the feeling that they hold the key to the truth behind a dark conspiracy.
When one of his new street friends is murdered, David's clear doubts about his employer start shifting into a dark reality. Now torn between two worlds, David must surrender all that he's achieved to fight for a larger cause of justice—and become his firm's most dangerous acquisition.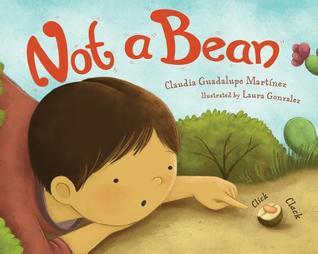 Claudia Guadalupe Martinez (author), Laura Gonzalez (illustrator)
A Mexican jumping bean isn't a bean at all. It's a fascinating home and food source for a special kind of caterpillar!
With Spanish vocabulary and a clever counting concept, this poetic story shares the life cycle of a Mexican jumping bean. This curious jumping insect is actually a seedpod from a shrub called yerba de la flecha, into which a caterpillar burrows, living inside the pod until it builds a cocoon and breaks out as a moth. Perfect for preschoolers and prereaders, this creative picture book explores the Mexican jumping bean's daily life and eventual transformation and escape from the pod.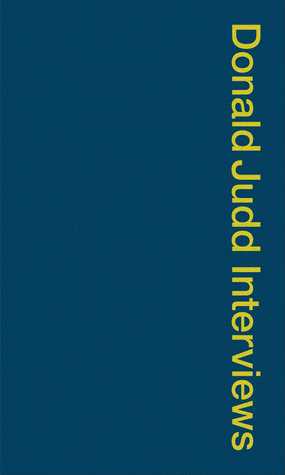 Caitlin Murray (editor), Flavin Judd (editor)
Donald Judd Interviews presents sixty interviews with the artist over the course of four decades and is the first compilation of its kind. It is the companion volume to the critically acclaimed and bestselling Donald Judd Writings.
This collection of interviews engages a diverse range of topics, from philosophy and politics to Judd's insightful critiques of his own work and the work of others such as Mark di Suvero, Edward Hopper, Yayoi Kusama, Barnett Newman, and Jackson Pollock. The opening discussion of the volume between Judd, Dan Flavin, and Frank Stella provides the foundation for many of the succeeding conversations, focusing on the nature and material conditions of the new art developing in the 1960s. The publication also gathers a substantial body of unpublished material across a range of mediums, including extensive interviews with art historians Lucy R. Lippard and Barbara Rose.
Judd's contributions in interviews, panels, and extemporaneous conversations are marked by his forthright manner and rigorous thinking, whether in dialogue with art critics, art historians, or his contemporaries. In one of the last interviews, he observed, "Generally expensive art is in expensive, chic circumstances; it's a falsification. The society is basically not interested in art. And most people who are artists do that because they like the work; they like to do that [make art]. Art has an integrity of its own and a purpose of its own, and it's not to serve the society. That's been tried now, in the Soviet Union and lots of places, and it doesn't work. The only role I can think of, in a very general way, for the artist is that they tend to shake up the society a little bit just by their existence, in which case it helps undermine the general political stagnation and, perhaps by providing a little freedom, supports science, which requires freedom. If the artist isn't free, you won't have any art."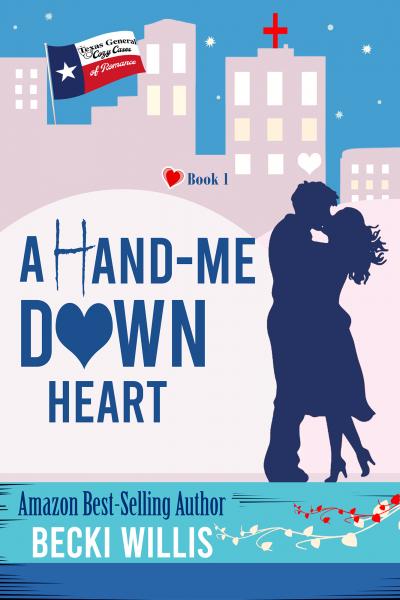 A Hand-Me-Down Heart: Texas General Cozy Cases of Romance
Becki Willis
Grace Stavenaugh has lived her life in the shadow of her older sister. Even as children, Hope was always the talented one and Grace the smart one. Hope received the attention, the boyfriends, and the beautiful clothes; Grace received the hand-me-downs. The leftovers never bothered Grace, until it came to one boy. Her sister went through boyfriends and their affections like she did her clothes, carelessly tossing one aside in favor of another. Often left to stall her sister's adoring public, Cruz Colton was the one boy Grace never objected to entertaining. As their friendship grew and Grace found herself falling for the boy with the quiet sense of humor, she began to imagine he really came to see her, not her sister. But one fateful night changed that perception, and she realized his was only a hand-me-down heart, after all. Long ago, Grace banished thoughts of Cruz from her mind, even if her heart was reluctant to let his memory go.
Ten years later, their paths cross again. Grace is living her dream as a registered nurse, Hope is a brilliant concert violinist, and Cruz has a distinguished career in the military. Recently discharged from service, Cruz checks in at Texas General Hospital where Grace works. And just like that, Grace's heart picks up where it left off.
She tells herself she's over him. These sparks between them are nothing but leftover embers from bridges burned, a decade past. The adult Cruz is a changed, hardened man. The shadows in his dark eyes speak of hidden secrets and the horrors of war. Is Grace strong enough to help him battle his inner demons? And with Hope back in town, can Grace stand up to her sister's domineering presence? Grace may have been content in the shadows as a girl, but she's a woman now, and she knows what she wants. It's time to let her own light shine, because Cruz Colton's is definitely a hand-me-down heart worth fighting for.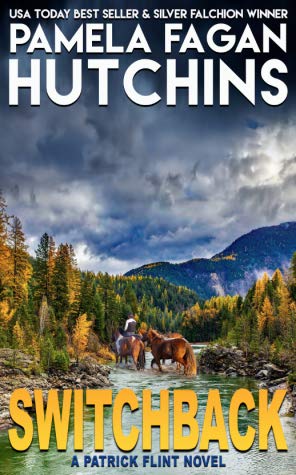 Switchback: A Patrick Flint Novel
Pamela Fagan Hutchins
All Patrick Flint wants is a peaceful getaway in the Wyoming mountains for his rare days off. He's grown weary of the bicentennial celebrations, the angry families of patients, the rash of campers coming down from the mountains high on speed, and the midnight callouts to cover for the town veterinarian. When his wife, Susanne, balks at the trip just as they're walking out the door—leaving him to go it alone with his lovestruck teenage daughter, Trish, and eager-but-adolescent son, Perry—Patrick is wounded but determined, despite the news of a murderer escaping custody on the other side of the mountains. After two days of rain-soaked horseback riding to hunt and fish, Patrick's gotten nothing but weird encounters, wet socks, and a whiny daughter. So, on the third day, when Trish begs to stay behind at their campsite to read, Patrick is secretly relieved.
Meanwhile back in town, Susanne's had a rough time of it herself: a break-in, a wreck, and a premonition that something is terribly wrong with her family. Unable to ignore her growing fears, she enlists the help of a Wyoming-tough neighbor, and the two women make for the mountains. When Patrick and Perry return to camp, Trish has vanished, along with the horses, the truck, and the trailer. Clues point in opposite directions. Did she run off with the boy whose note Patrick found at the camp? Or was she taken—as the tire marks over their destroyed tent suggest? Whichever it was, the tracks lead into the mountains, not out of them. With help too far away to make it before Trish's trail is washed away, Patrick and Perry embark on a desperate trek into the wilderness to find her, with Susanne not far behind them.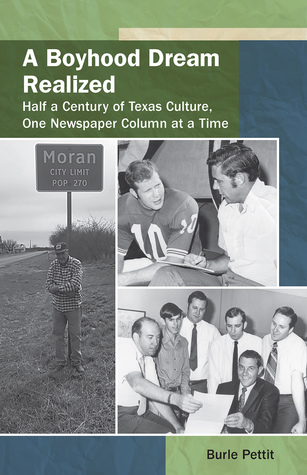 A Boyhood Dream Realized: Half a Century of Texas Culture, One Newspaper Column at a Time
Burle Pettit
This collection of columns from the Lubbock Avalanche-Journal is Texas Folklore Society Extra Book #27. The editorial columns included herein tell stories and tell about telling stories. They also reflect boyhood dreams . . . and foolishness, fears, beliefs, customs, traditions, and sometimes things that are no longer part of our culture, but we wish were. All reflect what was—and for many, still is—important. If "the traditional knowledge of a culture" is how we define what folklore is, this volume provides an intimate look at the folklore of Lubbock, Texas, and the greater area of the South Plains.
***
BUT WAIT, THERE'S MORE! 
There are so many Texas books publishing in November that we couldn't feature all of them. The following books also publish in November:
Biography & Memoir
A Life of My Own by Donna Wilhelm
From Texas to Tinian and Tokyo Bay: The Memoirs of Captain J. R. Ritter, Seabee Commander during the Pacific War, 1942-1945 by Jonathan Templin Ritter (editor)
Heavy Date Over Germany: The Life and Times of B-17 Tail Gunner Ray Perry by Jewellee Jordon Kuenstler (editor) and Rick Perry (foreword)
Business & Economics
The Medical Metropolis: Health Care and Economic Transformation in Pittsburgh and Houston by Andrew T. Simpson
The Science Of The Deal: The DNA Of Multifamily & Commercial Real Estate Investing by Shravan Parsi
Children's Picture Books
Flash, the Little Fire Engine by Pam Calvert (author), Jen Taylor (illustrator)
Culture & Criticism
Quinceañera Style: Social Belonging and Latinx Consumer Identities by Rachel Valentina González
Uproarious: How Feminists and Other Subversive Comics Speak Truth by Cynthia Willett
Faith & Inspiration
Follow the Star: Christmas Stories That Changed My Life by T. D. Jakes
Nothing Wasted: God Uses the Stuff You Wouldn't by Kasey Van Norman
History
The Imperial Russian Army in Peace, War, and Revolution, 1856-1917 by Roger R. Reese
Sam Houston and the Alamo Avengers: The Texas Victory That Changed American History by Brian Kilmeade
Walter Ralegh: Architect of Empire by Alan Gallay
Romance
An Amish Homecoming: Three Stories by Amy Clipston, Beth Wiseman, Kathleen Fuller
A Cowboy Like You (Heart of Texas) by Donna Grant
Crinoline Cowboys: 4 Southern Women Head West to Crinoline Creek, Texas by Patty Smith Hall, Cynthia Hickey, Marilyn Turk, Kathleen Y'Barbo
Hell, Yeah (Honky Tonk Cowboys) by Carolyn Brown
Serving Up Love by Tracie Peterson, Karen Witemeyer, and Regina Jennings
To Bed the Bride: An All for Love Novel by Karen Ranney 
Winter's Proposal (Adams Dynasty) by Sherryl Woods
Look for our December preview on Sunday, December 1!