June is almost here and love is in the air
Newbery Honor Book author Kathi Appelt has a new picture book!
As befits June, the traditional month of weddings, three-quarters of the Texas books which will publish in June are romances. There's some journalism and some thriller-ism, but half of the others are about music. Coincidence? We think not. Bring on the love songs!
By Kathi Appelt and Penelope Dullaghan
(Atheneum/Caitlyn Dlouhy Books)
Fish and birds and lizards and socks … is there anything Max won't attack? From socks to strings to many a fish, attacking, for Max, is most de-lish. But how many of these things can he actually catch? Well, let's just say it's no even match. Watch your ankles and find out in this clever, rhyming picture book about a very naughty kitty cat.
 
Justified (Loveless, Texas)
By Jay Crownover
(Forever)
Case Lawton comes from a family of criminals. So as the sheriff of Loveless, Texas, he's determined to do everything by the book—until he's called to Aspen Barlow's office after a so-called break-in. The last thing he wants to do is help the woman who cost him custody of his son. But Aspen isn't the heartless lawyer Case remembers, and he starts to question his long-held grudge…
Aspen is scared for her life, and Case is her last hope for protection. But to get him on her side, she'll have to reveal the painful truth from all those years ago. Now, as they work together to track down a dangerous criminal, Case and Aspen learn to trust each other. And as the threats escalate, it becomes clear there's a thin line between love and hate … because there's nothing Case wouldn't do to keep her safe.
Texas Free (The Tylers of Texas)
By Janet Dailey
(Zebra)
Rose Landro is on the run. Seeking refuge at the Rimrock Ranch, she is finally ready to claim the land her granddaddy left her and make a fresh start. But her return is rife with controversy when cattle begin disappearing—and a handsome menace named Tanner McCade starts watching Rose a little too closely. Could the new cowhand be connected to the men she's hiding from? Or is there another reason the rugged stranger is shadowing her every move?
There's a secret in Rose Landro's eyes, a mystery that Special Ranger Tanner McCade is determined to uncover. Even if the beauty isn't behind the cattle rustling he's investigating, she's way too skittish, and all too exquisite for Tanner to just let slide past his piercing gaze. Then he discovers a vulnerability in Rose that has him aching to protect her—and longing to possess her.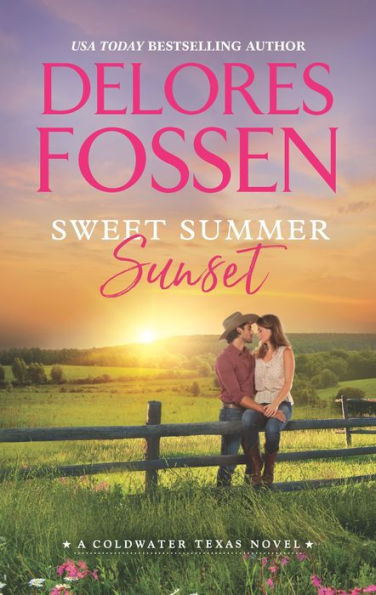 Sweet Summer Sunset (A Coldwater Texas Novel)
By Delores Fossen
(Harlequin)
Rodeo rider Nico Laramie may not have a squeaky-clean reputation with the women of Coldwater, but there are rules he doesn't break. No bullies. No married women. And definitely not his best friend, Eden Joplin. So what exactly is Nico thinking, kissing Eden in front of her jerk ex-husband? With the proverbial bull out of the pen, Nico is about to get gored—hard.
Eden has secretly been writing a sex-advice blog called "Naughty Cowgirl," but her divorce killed all her sexy inspiration. Then, when her gorgeous best friend kisses her in a way that makes her toes curl, suddenly Eden's mojo is back. And the heat isn't going away. Now something deep and long-denied is happening between them. Something that could destroy their friendship … or finally prove that this time it's the real deal.
Leroy: A Tale of Adventure and Romance on the Trail to Texas in 1870 
By K.G. Griffin
(Carpenter's Son Publishing)
Leroy, age fifteen, rides his faithful mule, Molly, from Tennessee to Texas in 1870 in search of his brothers. He has numerous adventures along the way, including dangerous river crossings, a forest fire, and a budding romance with the lovely Cora. He deals with life, death, and birth. He also wrestles with anger and hatred, but ultimately realizes he must forgive. When he joins a wagon train, he is embraced by the Willett family and experiences and builds relationships that help him to become a confident young man.
By Kelly Irwin
(Thomas Nelson)
Gabriella has never forgiven her former fiancé, homicide detective Eli Cavazos, for breaking her heart. Then a man she's never met shows up at her restaurant, a bullet in his chest and her brother's name on his lips. Gabby soon realizes this man is connected to a powerful ring of criminals who know far too much about her.
Against her better judgment, Gabby turns to Eli for help in finding her brother. When she receives a cryptic text from her brother's cell phone, she realizes she is in deep and may be dragging Eli down with her. With her brother nowhere to be found and pain from her past threatening to overwhelm her, Gabby wonders how she will make it through this unexpected quest unscathed—or alive.
Texas Home: An Anthology (Heart of Texas)
By Debbie Macomber
(Harlequin/MIRA)
Welcome to Promise, a small town in the heart of Texas where the neighbors are friendly and you just might find love.
"Nell's Cowboy": Nell Bishop, widowed mother of two children, is turning Twin Canyons into a dude ranch. One of her first guests is Travis Grant, a celebrity of sorts, a wannabe cowboy, and an Easterner known for his books about the West. Her kids adore him—and she has to admit she's drawn to him, too. But it's too soon to be thinking of love and marriage again. Isn't it?
"Lone Star Baby": When Amy Thornton shows up in town pregnant and alone, she's looking for some guidance and compassion, so she turns to Reverend Wade McMillan. He might be a minister, but he's also a man. An unmarried and very attractive one. But is it as a man that he responds to Amy? Or as a man of God? Maybe it's both. Amy needs the town's help to get back on her feet. What she wants is the love of a man named Wade…
Texas Nights: An Anthology (Heart of Texas)
By Debbie Macomber
(Harlequin/MIRA)
Welcome to Promise, a small town in the heart of Texas where the neighbors are friendly and you might just find love.
"Caroline's Child": Everyone in town is curious, but no one's ever asked who the father of Caroline Daniels's child is—and they never will. The people of this tight community are protective of her and little five-year-old Maggie. They care. Especially rancher Grady Weston, who's beginning to realize he cares even more than most…
"Dr. Texas": They call her Dr. Texas. Jane Dickinson, a newly graduated physician from California, will be working at the Promise clinic—but just for a couple years before heading home. They call him Mr. Grouch. Cal Patterson was left at the altar by his out-of-state fiancée, and he's not over it yet. Too bad Jane reminds him so much of the woman he's trying to forget.
By Emily March
(St. Martin's Press)
Caroline Carruthers married young to a much-older man. Now that he's gone, she's lost … until she dares to chase a dream all on her own. Moving to Redemption, Texas, is chapter one in Caroline's new life story. Opening a bookstore is the next. Finding love is the last thing on her mind as she settles into this new place called home. But when she meets a handsome, soulful man who's also starting over, all bets are off.
Jackson McBride came to Redemption looking only to find himself, not someone to love. Ever since his marriage ended, he's been bitter. Sure, he used to believe in love—he even has the old song lyrics to prove it—but the Jackson of today is all business. That is, until a beautiful young widow who's moved to town inspires a change of heart. Could it be that the myth of Redemption's healing magic is true … and Jackson and Caroline can find a second chance at a happy ending after all?
William S. Burroughs and the Cult of Rock 'n' Roll
By Casey Rae
(University of Texas Press)
William S. Burroughs's fiction and essays are legendary, but his influence on music's counterculture has been less well documented—until now. Examining how one of America's most controversial literary figures altered the destinies of many notable and varied musicians, William S. Burroughs and the Cult of Rock 'n' Roll reveals the transformations in music history that can be traced to Burroughs.
A heroin addict and a gay man, Burroughs rose to notoriety outside the conventional literary world; his masterpiece, Naked Lunch, was banned on the grounds of obscenity, but its nonlinear structure was just as daring as its content. Casey Rae brings to life Burroughs's parallel rise to fame among daring musicians of the 1960s, '70s, and '80s, when it became a rite of passage to hang out with the author or to experiment with his cut-up techniques for producing revolutionary lyrics (as the Beatles and Radiohead did). Whether they tell of him exploring the occult with David Bowie, providing Lou Reed with gritty depictions of street life, or counseling Patti Smith about coping with fame, the stories of Burroughs's backstage impact will transform the way you see America's cultural revolution—and the way you hear its music.
The Best American Newspaper Narratives, Volume 6
By Gayle Reaves (editor)
(University of North Texas Press)
This anthology collects the eleven winners of the 2018 Best American Newspaper Narrative Writing Contest at the Mayborn Literary Nonfiction Conference, an event hosted by the Frank W. Mayborn Graduate Institute of Journalism at the University of North Texas. For example:
First place winner: Kale Williams, "The Loneliest Polar Bear" (The Oregonian), relates the tale of Nora, a baby polar bear raised by humans in a zoo after being abandoned by her mother.
Second place: Patricia Callahan, "Doomed by Delay" (Chicago Tribune), reveals the experiences of Illinois families with children diagnosed with Krabbe—a deadly disease that healthcare professionals could have screened for at birth, and ultimately treated, if it weren't for government bureaucracy.
Third place: Christopher Goffard, "Dirty John" (Los Angeles Times), is an investigative story that explores the dynamics of domestic violence with a nuanced, psychologically complex narrative of family and survival.
Human Matter: A Fiction (Latin American Literature in Translation)
By Rodrigo Rey Rosa (author), Eduardo Aparicio (translator)
(University of Texas Press)
More than a decade ago, novelist Rodrigo Rey Rosa made his first visit to the Historical Archive of the Guatemala National Police, where millions of previously hidden records were being cataloged, scanned, and eventually published online. Bringing to light detailed evidence of crimes against humanity, the Archive Recovery Project inspired Rey Rosa to craft a meta-novel that weaves the language of arrest records and surveillance reports with the contemporary journal entries of a novelist (named Rodrigo) who is attempting to synthesize the stories of political activists, indigenous people, and other women and men who became ensnared in a deadly web of state-sponsored terrorism.
When Rodrigo's access to the archive is suspended, he proceeds to the General Archives of Central America and the Library of Congress, also collaborating with the son of the Identification Bureau's former head in a relentless pursuit of understanding.
Why Karen Carpenter Matters (Music Matters)
By Karen Tongson
(University of Texas Press)
In the '60s and '70s, America's music scene was marked by raucous excess, reflected in the tragic overdoses of young superstars such as Jimi Hendrix and Janis Joplin. At the same time, the uplifting harmonies and sunny lyrics that propelled Karen Carpenter and her brother, Richard, to international fame belied a different sort of tragedy—the underconsumption that led to Karen's death at age thirty-two from the effects of an eating disorder.
In Why Karen Carpenter Matters, Karen Tongson (whose Filipino musician parents named her after the pop icon) interweaves the story of the singer's rise to fame with her own trans-Pacific journey between the Philippines—where imitations of American pop styles flourished—and Karen Carpenter's home ground of Southern California. Tongson reveals why the Carpenters' chart-topping, seemingly whitewashed musical fantasies of "normal love" can now have profound significance for her—as well as for other people of color, LGBT+ communities, and anyone outside the mainstream culture usually associated with Karen Carpenter's legacy. This hybrid of memoir and biography excavates the destructive perfectionism at the root of the Carpenters' sound, while finding the beauty in the singer's all too brief life.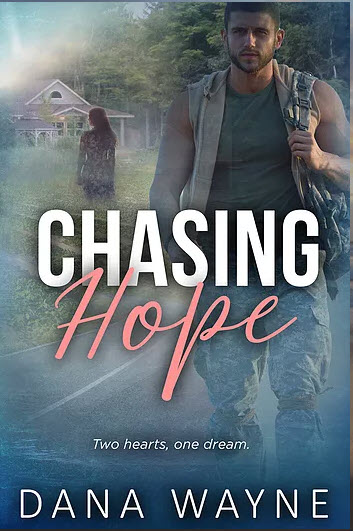 By Dana Wayne
Can one precocious seven-year-old be the catalyst that heals a wounded warrior's soul and brings joy back to her mother's heart? Or will ashes of the past bury hope once and for all?
Wildflower Wedding: With a Killer Reception (The Sisters, Texas Mystery Series Book 8)
By Becki Willis
Wedding preparations are underway, but the aisle to the altar gets rockier by the minute. Though the community's support is humbling, their enthusiasm soon hijacks the wedding. Squeeze in a suspicious death during a Texas Independence Day celebration, the needy new widow Madison befriends, and the unscrupulous politician trying to unseat Brash as chief of police, and the path seems littered with obstacles.
Madison will move mountains, however, to marry the man of her dreams. All they really need is each other, their children by their side, and a preacher to make it official. In an effort to please everyone, the couple opts for a private ceremony followed by a public celebration. It's the perfect Wildflower Wedding, but who knew it would end in a killer reception?
Look for our July preview of Texas books on Sunday, June 30.