Summertime and the reading is easy
Greetings from the Caprock, Texas book lovers! It's officially summertime, and it would be 105 degrees (We've got an ice cream recipe book for that!) in the shade (if you could find any shade), but the reading is easy. July Texas books offer many choices for escape, from a road trip with Henry Ford and Thomas Edison to adventures in outer space. There is a lot of historical fiction, if you need to escape our present era, and plenty of options for your kids to keep reading through summer vacation. Enjoy!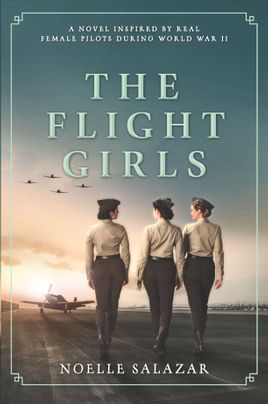 By Noelle Salazar
(MIRA)
1941. Audrey Coltrane has always wanted to fly. It's why she implored her father to teach her at the little airfield back home in Texas. It's why she signed up to train military pilots in Hawaii when the war in Europe began. And it's why she insists she is not interested in any dream-derailing romantic involvements, even with the disarming Lieutenant James Hart, who fast becomes a friend as treasured as the women she flies with. Then one fateful day, she gets caught in the air over Pearl Harbor just as the bombs begin to fall, and suddenly, nowhere feels safe.
To make everything she's lost count for something, Audrey joins the Women Airforce Service Pilots program. The bonds she forms with her fellow pilots reignite a spark of hope in the face of war, and—especially when James goes missing in action—give Audrey the strength to cross the front lines and fight for everything she holds dear.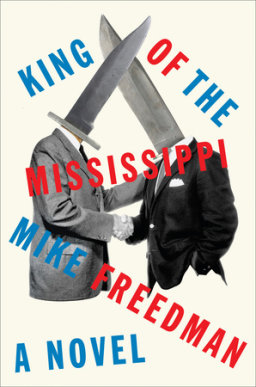 King of the Mississippi: A Novel
By Mike Freedman
(Hogarth)
King of the Mississippi is an incisive, uproarious dissection of contemporary male vanity and delusion, centered around a "war" for dominance of a prestigious Houston consulting firm. On one side of the conflict is Brock Wharton, an old money ex-jock whose delight in telling clients to downsize is matched only by his firm conviction that people like himself deserve to run the world. On the other is Mike Fink, a newly hired wily former soldier trying to ride his veteran status to the top of a corporate world that lionizes "the troops" without truly understanding them.
Brock and Mike are mortal enemies on sight, bitterly divided not only by background and class but by diametrically opposed (yet equally delusional) visions of what it means to "be a man." And as their escalating conflict spirals out of control, it will take them all the way from the hidebound boardrooms and gladiatorial football fields of Texas to the vapid and self-serving upper echelon of Silicon Valley, to the corporatized battlefield of Iraq, all the while serving as a ruthlessly funny takedown of the vacuity and empty machismo of corporate life and alpha-male culture in modern America. 

The Vagabonds: The Story of Henry Ford and Thomas Edison's Ten-Year Road Trip
By Jeff Guinn
(Simon & Schuster)
In 1914 Henry Ford and naturalist John Burroughs visited Thomas Edison in Florida and toured the Everglades. The following year Ford, Edison, and tire maker Harvey Firestone joined together on a summer camping trip and decided to call themselves the Vagabonds. They would continue their summer road trips until 1925, when they announced that their fame made it too difficult for them to carry on.
Although the Vagabonds traveled with an entourage of chefs, butlers, and others, this elite fraternity also had a serious purpose: to examine the conditions of America's roadways and improve the practicality of automobile travel. Cars were unreliable and the roads were even worse. But newspaper coverage of these trips was extensive, and as cars and roads improved, the summer trip by automobile soon became a desired element of American life.
In The Vagabonds Jeff Guinn shares the story of this pivotal moment in American history. But he also examines the important relationship between the older Edison and the younger Ford, who once worked for the famous inventor. The road trips made the automobile ubiquitous and magnified Ford's reputation, even as Edison's diminished. The automobile had come of age and it would transform the American landscape, the American economy, and the American way of life.
By Julie Kibler
(Crown)
In turn-of-the-20th century Texas, the Berachah Home for the Redemption and Protection of Erring Girls is an unprecedented beacon of hope for young women consigned to the dangerous poverty of the streets by birth, circumstance, or personal tragedy. Built in 1903 on the dusty outskirts of Arlington, a remote dot between Dallas and Fort Worth's red-light districts, the progressive home bucks public opinion by offering faith, training, and rehabilitation to prostitutes, addicts, unwed mothers, and "ruined" girls without forcibly separating mothers from children. When Lizzie Bates and Mattie McBride meet there—one sick and abused, but desperately clinging to her young daughter, the other jilted by the beau who fathered her ailing son—they form a friendship that will see them through unbearable loss, heartbreak, difficult choices, and ultimately, diverging paths. 
A century later, Cate Sutton, a reclusive university librarian, uncovers the hidden histories of the two troubled women as she stumbles upon the cemetery on the home's former grounds and begins to comb through its archives in her library. Pulled by an indescribable connection, what Cate discovers about their stories leads her to confront her own heartbreaking past, and to reclaim the life she thought she'd let go forever.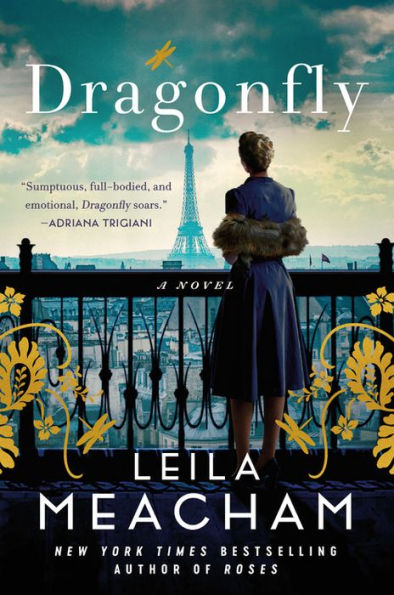 By Leila Meacham
(Grand Central Publishing)
At the height of World War II, a handful of idealistic young Americans receive a mysterious letter from the government, asking them if they are willing to fight for their country. The men and women from very different backgrounds-a Texan athlete with German roots, an upper-crust son of a French mother and a wealthy businessman, a dirt-poor Midwestern fly fisherman, an orphaned fashion designer, and a ravishingly beautiful female fencer-all answer the call of duty, but each for a secret reason of her or his own. They bond immediately, in a group code-named Dragonfly. 
Thus begins a dramatic cat-and-mouse game, as the group seeks to stay under the radar until a fatal misstep leads to the capture and the firing-squad execution of one of their team. But...is everything as it seems, or is this one more elaborate act of spycraft?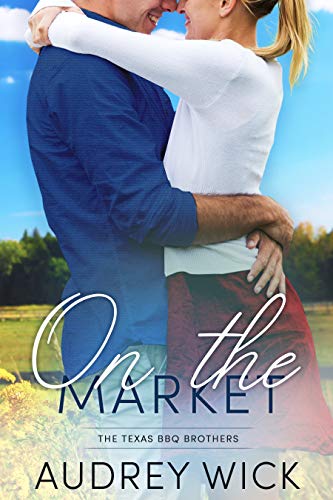 By Audrey Wick
(Tule Publishing)
Valerie Perry has just inherited her grandmother's home in Last Stand, Texas, a far cry in the country from her city life as an organic grocery buyer in San Antonio. Her methodical daily routine suits her just fine, so she aims to freshen up the property, sell it, and take her funds back to the city. She's only got two weeks during her vacation to make this happen. Now is the time to cash in and get out. 
The oldest Hutchinson son, who people around town know as "Hutch," is a third generation local who is poised to take over the family business with his brother, Cole. The barbeque brothers have very different ideas about the future of their restaurant, "The Hut." Just when he thought his biggest headache was his job, Hutch meets Valerie and both their worlds are upended. He's drawn to this fish out of water, but Valerie's time in Last Stand has an expiration date.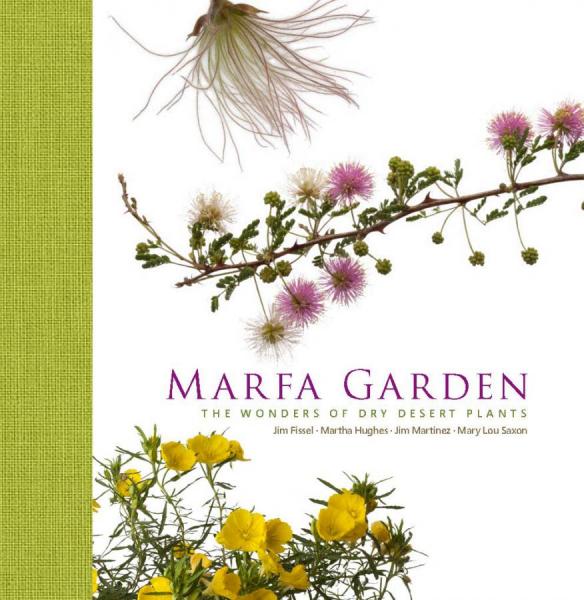 Marfa Garden: The Wonders of Dry Desert Plants
By Jim Fissel, Martha Hughes, Jim Martinez, and Mary Lou Saxon, with a foreword by Dallas Baxter 
(Trinity University Press)
Marfa Garden is a full-color celebration of more than sixty flowering plants of the Chihuahuan Desert and neighboring regions. The desert, North America's second largest at 140,000 square miles, spans West Texas, parts of New Mexico and Arizona, and northern Mexico. It is a surprising showcase for colorful plant diversity. 
Presented in a style reminiscent of naturalist Karl Blossfeldt's Art Forms in Nature, the book includes an array of vines, grasses, trees, herbs, shrubs, cacti, and succulents ranging from the little known to the popular and iconic. Photographs show plants in year-round cycles, with buds, complex foliage, unfolding blooms, seed pods, and winter texture and color. Also included is a discussion of each plant's common and scientific names, historical information, and garden use. A visual appendix of botanical and gardening information consists of illustrations relating close-up botanical details.
By David Johnson, with a foreword by Doug Dukes
(University of North Texas Press)
During the late 1880s, the Cornett-Whitley gang rose on the Texas scene with a daring train robbery at McNeil Station, only miles from the capital of Texas. In the frenzy that followed the robbery, the media castigated both lawmen and government officials, at times lauded the outlaws, and indulged in trial by media. At Flatonia the gang tortured the passengers and indulged in an orgy of violence that earned them international recognition and infamy.
But the legacy of the gang is not all evil.  Private enterprises, such as Wells Fargo, the railroads, and numerous banks, joined forces with law enforcement to combat them. Lawmen from cities and counties joined forces with federal marshals and the Texas Rangers to further cement what would become the "brotherhood of the badge." These efforts succeeded in tracking down and killing or capturing a good number of the gang members.
 
Readers of the Old West and true crime stories will appreciate this sordid tale of outlawry and the lawmen who put a stop to it. Those who study the media and "fake news" will appreciate the parallels from the 1880s to today.
By Mark Skipworth and Christopher Lloyd
(What On Earth Books)
From ancient rock painters and Spanish explorers, through the Alamo and the Republic of Texas, to the Gusher Age, the Civil Rights Movement, and the Moon landing, read all about the story of Texas―it's a story as big as the state itself.
Journey through more than 100 key moments in the incredible history of Texas, using a six-foot-long fold-out timeline. Dive deeper into more than 40 newspaper-style articles written as if the events have just happened. Informative and entertaining, The Texas Chronicles reveals the remarkable people and events that have shaped the Lone Star State.
Buildings of Texas: East, North Central, Panhandle and South Plains, and West
By Gerald Moorhead and Karen Kingsley (series editor)
(University of Virginia Press)
From Dallas–Fort Worth to El Paso, Goodnight to Marfa to Langtry, and scores of places in between, the second of two towering volumes assembled by Gerald Moorhead and a team of dedicated authors offers readers a definitive guide to the architecture of the Lone Star State. Canvassing Spanish and Mexican buildings in the south and southwest and the influence of Anglo- and African American styles in the east and north, the latest book in the Buildings of the United States series serves both as an accessible architectural and cultural history and a practical guide.
More than 1,000 building entries survey the most important and representative examples of forts, courthouses, houses, churches, commercial buildings, and works by internationally renowned artists and architects, from the Kimbell Art Museum's Louis Kahn Building to Donald Judd's art installations at La Mansana de Chinati/The Block. Brief essays highlight such topics as the history and construction of federal forts, the growth and spread of Harvey House restaurants, and the birth of Conrad Hilton's hotel empire. Enlivened by 350 illustrations and 45 maps, Buildings of Texas: East, North Central, Panhandle and South Plains, and West affords local and out-of-state visitors, as well as more distant readers, a compelling journey filled with countless discoveries.
East Texas Troubles: The Allred Rangers' Cleanup of San Augustine
By Jody Edward Ginn, with a foreword by Robert M. Utley
(University of Oklahoma Press)
When the gun smoke cleared, four men were found dead at the hardware store in a rural East Texas town. But this December 1934 shootout was no anomaly. San Augustine County had seen at least three others in the previous three years, and these murders in broad daylight were only the latest development in the decade-long rule of the criminal McClanahan-Burleson gang. Armed with handguns, Jim Crow regulations, and corrupt special Ranger commissions from infamous governors "Ma" and "Pa" Ferguson, the gang racketeered and bootlegged its way into power in San Augustine County, where it took up robbing and extorting local black sharecroppers as its main activity.
After the hardware store shootings, white community leaders, formerly silenced by fear of the gang's retribution, finally sought state intervention. In 1935, fresh-faced, newly elected governor James V. Allred made good on his promise to reform state law enforcement agencies by sending a team of qualified Texas Rangers to San Augustine County to investigate reports of organized crime. Besides foreshadowing the wholesale reform of state law enforcement, the Allred Rangers' investigative work in San Augustine marked a rare close collaboration between white law enforcement officers and black residents.
Drawing on firsthand accounts and the sworn testimony of black and white residents in the resulting trials, Ginn examines the consequences of such cooperation in a region historically entrenched in racial segregation. In this story of a rural Texas community's resurrection, Ginn reveals a multifaceted history of the reform of the Texas Rangers and of an unexpected alliance between the legendary frontier lawmen and black residents of the Jim Crow South.
Courageous People from Texas Who Changed the World
By Heidi Poelman, illustrated by Kyle Kershner
(Familius)
From the fearless leadership of Sam Houston to the determination of Selena Quintanilla-Pérez, Courageous People from Texas Who Changed the World is a young child's first introduction to the brave people from their home state who made a difference.
Simple text and adorable illustrations tell the contributions of more than a dozen courageous Texans: Stephen Austin, Sam Houston, Lyndon and Lady Bird Johnson, the Bush Family, Sandra Day O'Connor, Ann Richards, Buddy Holly, Barbara Jordan, Selena Quintanilla-Perez, Vickie Gutierrez, and J. J. Watt. A quote from each hero is included on each spread along with colorful, delightful artwork.
Cowboy Charming (Holiday, Texas Book 3)
By Dylann Crush
(Sourcebooks Casablanca)
They call him Casanova. But can this charming devil of a cowboy teach a good girl how to change her ways? Small-town preacher's daughter Dixie King is used to having a lot on her plate. Keep tabs on her flighty grandmother? No problem. Handle the honky-tonk's first ever Chili Cook-Off? In the bag. Vamp it up to charm a would-be developer into leaving Holiday, Texas for good? ...now there she might need a helping hand.
Enter Presley Walker: Holiday's own Cowboy Casanova and the perfect tutor for a good girl looking to go bad. He's got charm in spades, and he's always seemed like a terrible idea waiting to happen. But as Presley and Dixie work together to save their beloved hometown, these polar opposites might finally see the good in each other...if they can only learn to trust their hearts enough to fall.
A SEAL Never Quits (Texas Navy SEALs)
By Holly Castillo
(Sourcebooks Casablanca)
Lieutenant Amador "Stryker" Salas and his tight-knit Navy SEAL team are undercover on a Texas ranch and tasked with covert ops across the border. It's an assignment that requires all their skills, all their secrets, and all their know-how. Anya Gutierrez, the local veterinarian, has been serving the ranch for years. She loves the animals and ranching life, and Stryker finds her a breath of fresh air in his otherwise rigidly disciplined existence.
When Anya gets caught in the crosshairs of a mission gone sideways, Stryker must tell her the truth about who he really is, risking everything to keep her out of harm's way, even if it destroys him...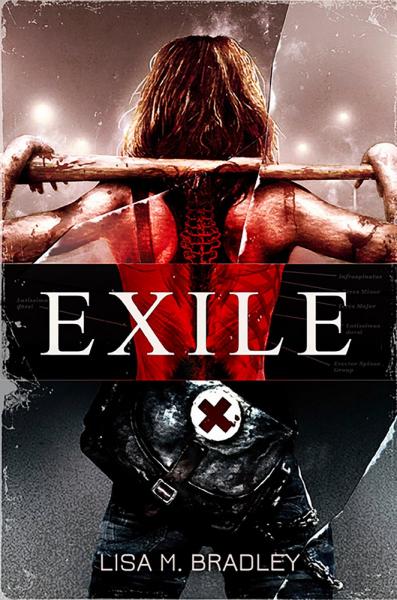 By Lisa M. Bradley
(Rosarium Publishing)
Twenty years ago, a toxic spill in the small, southwest Texas town of Exile poisoned residents with permanent rage. The feds' response? Quarantine. Only residents who pass the feds' 4-S test can escape Exile's heavily fortified borders. Heidi Palermo, unwilling medic to her family of bloodthirsty street warriors, has taken the test repeatedly, trying to prove she's smart, strong, sterile, and sane. Three out of four ain't bad, but the feds don't grade on a curve. When her abusive brother dies in battle, Heidi turns her clinical eye to his killer.
An Outsider who arrived post-spill, Tank seems open to Heidi's advances. Is Tank her ticket out of Exile? Before she can find out, the two are besieged by her vengeful family. Heidi must keep their blood feud from triggering a war with the feds if she wants to escape Exile. But Tank's about as trusting as Heidi is monogamous—which is to say, not at all. So Heidi's picked the wrong mark, her family is gunning for her, and the feds are itching to nuke Exile once and for all. Heidi's got her fourth S now: Screwed.
Good Evening, Friends: A Broadcaster Shares His Life 
By Dave Ward (with Jim McGrath)
(Bright Sky Publishing)
In Good Evening, Friends, Houston's iconic Eyewitness news anchor Dave Ward shares his untold personal and professional stories. Known as "the most trusted voice in Houston," Ward first joined ABC's KTRK-Channel 13 in 1966 and today hosts "Dave Ward's Houston" on ABC13. His journey from a simple life as the son of an East Texas pastor to become a welcome daily presence in the homes of millions of Houstonians unfolds as if it were preordained. As his early love of music and passion for technological innovation combined with his skill for distilling a story to its essence, it became apparent that Ward not only had a gift as a broadcaster but also a talent for riding the waves of change in the industry and emerging ever more beloved by his audience.
In these pages, Ward details a remarkable sixty-year career as a newsman that began before the JFK assassination. He takes readers behind the scenes of America's most successful local news team―revealing his personal history with Marvin Zindler, chronicling the growth and development of the U.S. space program, and providing fascinating play-by-play about life on the road with the Houston Oilers in the "Luv Ya Blue" era. Additionally, Ward details his instrumental role in establishing Houston Crime Stoppers, the city's top non-profit dedicated to public safety, and he opens up about his personal struggles and dramatic brushes with death.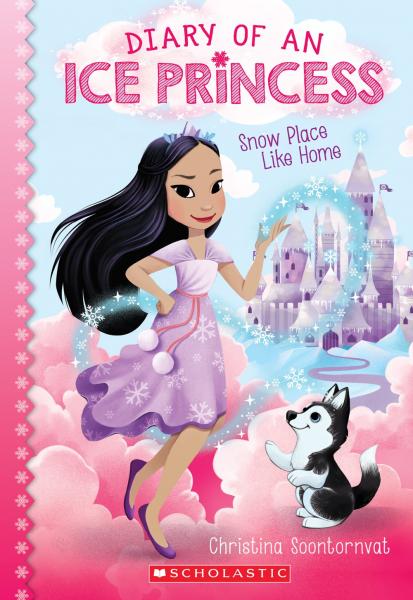 Snow Place Like Home (Diary of an Ice Princess #1) 
By Christina Soontornvat
(Scholastic)
Princess Lina has a life any kid would envy. She lives in a massive palace in the clouds. Everyone in her family has the power to control the wind and weather. On a good day, she can even fly! She loves making lemons into lemon ice, riding wind gusts around the sky, and turning her bedroom into a real-life snow globe. There's just one thing Lina wants: to go to regular, non-magical school with her best friend Claudia. She promises to keep the icy family secret under wraps. What could go wrong? (EVERYTHING!)
Frost Friends Forever (Diary of an Ice Princess #2) 
By Christina Soontornvat
(Scholastic)
It's Winter Break at Hilltop Academy and Lina couldn't be more excited. With time off from school, Lina's parents say it's all right for her best friend, Claudia, to come up to their cloud palace for a sleepover (as long as she double pinkie-swears never to tell the royal family secret!). Claudia can't wait to see what it's like to actually be a real princess! 
But she soon learns that all the stuffy palace protocol isn't nearly as fun as it sounds. The girls just have to get out and play! Claudia suggests they go down to the ground and have some fun with Lina's winter magic. They have a blast sledding and skating in the snow until an actual winter blizzard moves in. The girls are stuck on the ground, lost in the storm. They will have to get resourceful, be brave, work together - and use Lina's magic in a creative way - if they are going to find their way out.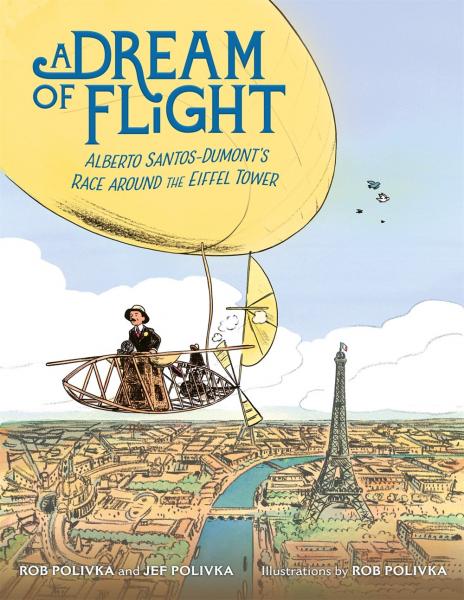 A Dream of Flight: Alberto Santos-Dumont's Race Around the Eiffel Tower 
By Jef Polivka and Rob Polivka
(Farrar, Straus & Giroux)
Years before the invention of the modern airplane, Alberto Santos-Dumont dreamed of flying. As a boy, he was mesmerized by the machinery on his father's coffee plantation in Brazil and went on to study science and engineering in France. Soon his groundbreaking—and sometimes silly—inventions became the talk of Paris, especially after he set his sights on building an airship that could bring the world's people together. His small stature and big ideas earned him the nickname "Le Petite Santos." 
 
This is the story of Santos's successful race for the Deutsche Prize, and his many failures along the way. Chock-full of cool diagrams, charming Parisian scenes, and graphic novel-style spot illustrations, A Dream of Flight will have young readers looking to the sky and scheming up their own aerial inventions.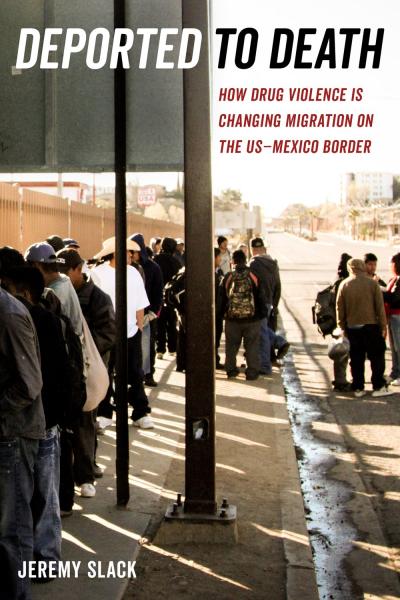 Deported to Death: How Drug Violence Is Changing Migration on the US–Mexico Border 
By Jeremy Slack
(University of California Press)
What happens to migrants after they are deported from the United States and dropped off at the Mexican border, often hundreds if not thousands of miles from their hometowns? In this eye-opening work, Jeremy Slack foregrounds the voices and experiences of Mexican deportees, who frequently become targets of extreme forms of violence, including migrant massacres, upon their return to Mexico.
Navigating the complex world of the border, Slack investigates how the high-profile drug war has led to more than two hundred thousand deaths in Mexico, and how many deportees, stranded and vulnerable in unfamiliar cities, have become fodder for drug cartel struggles. Like no other book before it, Deported to Death reshapes debates on the long-term impact of border enforcement and illustrates the complex decisions migrants must make about whether to attempt the return to an often-dangerous life in Mexico or face increasingly harsh punishment in the United States.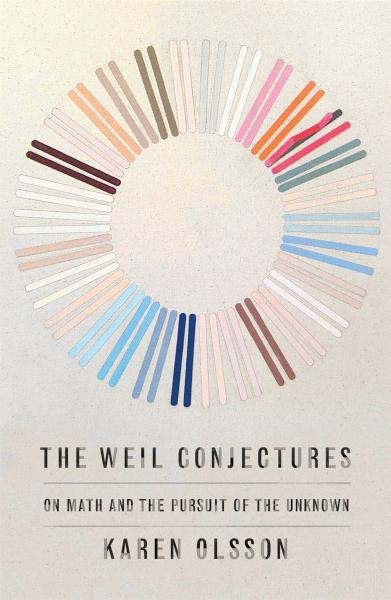 The Weil Conjectures: On Math and the Pursuit of the Unknown 
By Karen Olsson
(Farrar, Straus & Giroux)
Karen Olsson always had an aptitude for math but wasn't exactly a prodigy. And yet when she entered Harvard as an undergraduate, she was drawn to it, forcing herself into a discipline that had always felt just beyond her reach. As a math student then and as a writer now, she was and is chasing a feeling—the brink of breakthrough, the flash of insight. For Olsson, and for her newest obsession, the Weil siblings, creative thought rests on the making of unlikely connections. Thus The Weil Conjectures—a beguiling blend of biography and memoir and a meditation on the creative life. 
In The Weil Conjectures, Olsson narrates the story of the Weil siblings—Simone, the famous French philosopher, mystic, and social activist, and her brother, André, the influential yet often overlooked mathematician—as well as the lore of math and Olsson's own experience of it. During her research, Olsson got hold of the 1940 letters between Simone and André. The letters forced her to revisit her college years and to reassess her present-day life in the hopes of understanding the place of math, and unattainable knowledge, in her own world.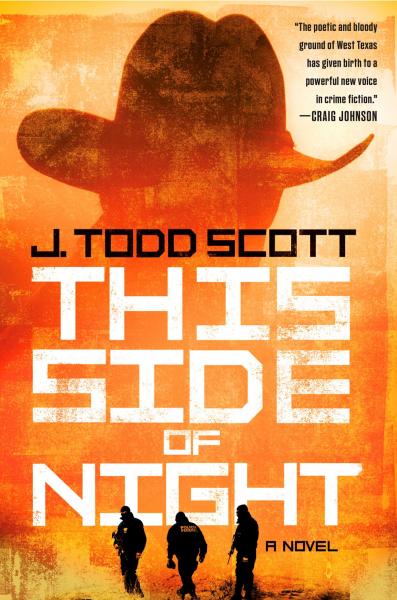 By J. Todd Scott
(G.P. Putnam's Sons)
In the Mexican borderlands, a busload of student protesters is gunned down in broad daylight, a violent act blamed on the Nemesio cartel. But its aging leader, Fox Uno, sees the attack for what it is: another salvo in the long-running battle for control of Nemesio itself; perhaps by a rival cartel, or maybe someone closer to home …
Across the Rio Grande, Sheriff Chris Cherry and his deputies America Reynosa and Danny Ford find themselves caught in Fox Uno's escalating war with the recent discovery of five dead men at the river's edge. But when El Paso DEA agent Joe Garrison's own Nemesio investigation leads him into the heart of the Big Bend, he's not ready to accept the cartel leader's retreat or defeat. Not only does he suspect a high-profile drug task force in a neighboring county is corrupt, he can't shake lingering doubts about the loyalty and motives of the young deputy, Ame Reynosa. And he won't let Sheriff Cherry ignore them either.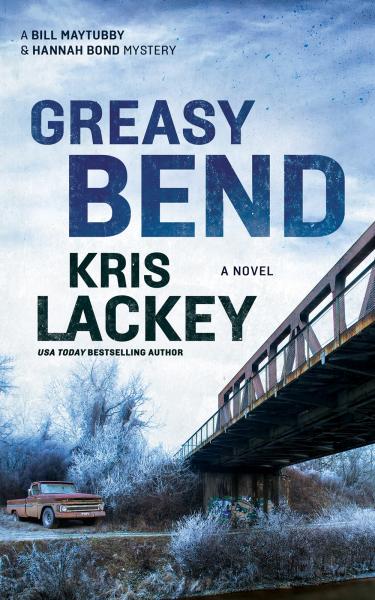 By Kris Lackey
(Blackstone Publishing)
In a driving sleet storm, a farmer has discovered a body snagged on cottonwood roots in the Washita River. Johnston County deputy Hannah Bond realizes it's her elderly friend, Alice. Meanwhile, at the Golden Play Casino, robbers posing as armored-car guards kill a local stickball hero and friend of Chickasaw Lighthorse Police detective Bill Maytubby. The trail leads through the quarry-scarred Oklahoma badlands to a remote airstrip and a planeload of drugs and untraceable automatic weapons. Also somehow connected are a shady coin-op vending company; a neo-Nazi compound outside Paris, Texas; and a headless janitor in a train-mangled van. As the net tightens, the smugglers get wind of their pursuers and converge on Maytubby and Bond at Greasy Bend Bridge.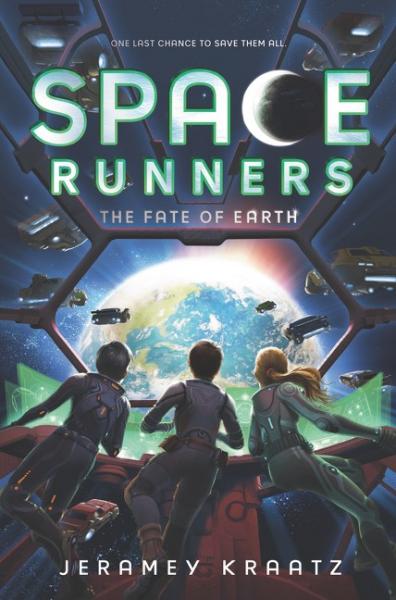 Space Runners #4: The Fate of Earth 
By Jeramey Kraatz
(HarperCollins)
Benny Love and the Moon Platoon have befriended a small crew of peaceful Alpha Maraudi aliens, and they've decided to work together to end the war between humans and the aliens without violence. But while they're forming a plan, an Alpha Maraudi ship is preparing to strike a deadly blow on Earth. If the Moon Platoon can't stop the attack, life as they knew it on Earth will be destroyed, and Benny and his friends will be stranded in space—forever.
Perfect for fans of action-packed series by Ridley Pearson, Eoin Colfer, and Lisa McMann, The Fate of Earth is the final book in a sci-fi series for tweens that's full of intergalactic adventure and gravity-defying thrills.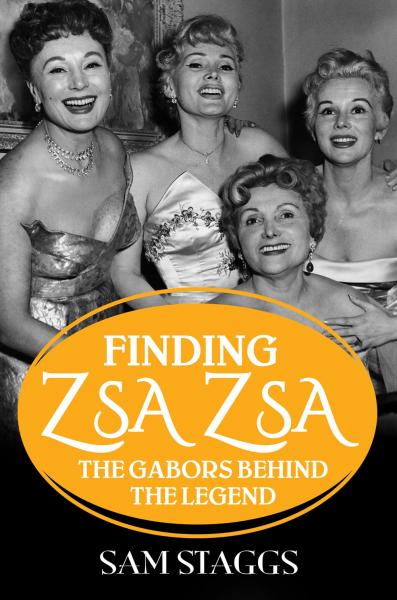 Finding Zsa Zsa: The Gabors behind the Legend 
By Sam Staggs
(Kensington)
In 1945, after barely escaping Hitler's invasion of Hungary followed by "liberation" of the country by the Red Army, three members of the Gabor family—Jolie, her ex-husband Vilmos, and their daughter Magda—arrived in New York City. In Hollywood, their other daughters, Zsa Zsa and Eva, had worked feverishly throughout the war years to secure their rescue from the Nazis' plan to exterminate the Jews. Stepping off the boat, Jolie, the iron-willed matriarch, already had a golden future mapped out for her sharp-witted, cosmopolitan beauties.
This first verifiable history of the Gabors casts a startling new light on these extraordinary women. Finding Zsa Zsa reveals the tumultuous and often unforgiven battles between mother and daughter, sister and sister, wife and husband; Eva's "bearded" romance with Merv Griffin that allowed them both to seek same-sex lovers; Zsa Zsa's involuntary confinement in a mental hospital; her life-long struggle with bipolar disorder; and her last—unconsummated—marriage to the manipulating faux prince Frederic von Anhalt. Here too is the untold story of Zsa Zsa's daughter, Francesca Hilton, a gifted photographer who eschewed the Gabor lifestyle and paid a sad price for her independence. The story of family patriarch Vilmos Gabor, who returned to Hungary only to be trapped behind the Iron Curtain, reads like a Cold War spy thriller.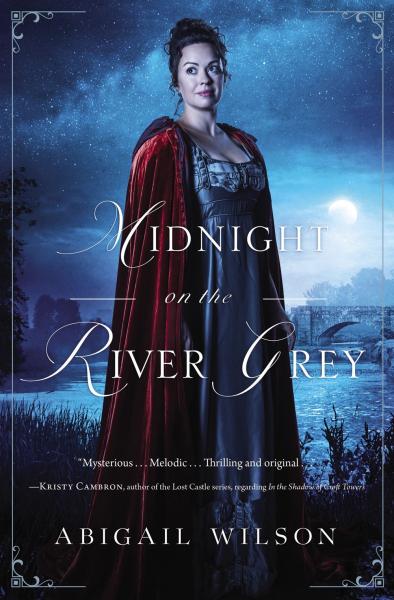 By Abigail Wilson
(Thomas Nelson)
After her elder brother's mysterious death, Rebecca Hunter vows to expose the man she believes responsible-Mr. Lewis Browning-known by the locals as the Midnight Devil and by Rebecca as her new guardian. He alone was on the bridge that fateful night and openly admits striking her brother with his horse, but he claims he remembers little else. 
Summoned to his reclusive country estate to await her London season, Rebecca plans her own secret investigation. Yet, Lewis Browning is not as she once imagined, and his motivation is horribly unclear. Recurrent nightmares and Rebecca's restless feelings are further complicated by the shadow of her mother's prior descent into madness and whether she too will follow the same heartbreaking path.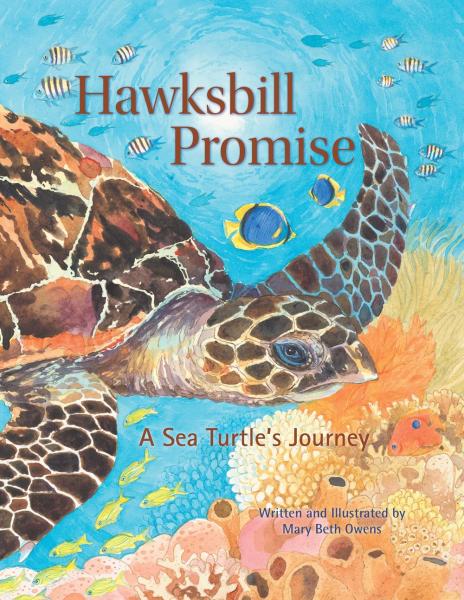 Hawksbill Promise: The Journey of an Endangered Sea Turtle 
By Mary Beth Owens
(Tilbury House Publishers)
There is a deserted bay on a small island off Antigua where hawksbill turtles crawl ashore at night during the mating season to lay their eggs. Two months later the hatchlings—each weighing less than an ounce—emerge from the sand and scramble to the sea in the moonlight. Only a lucky few survive. 
Mary Beth Owens was inspired by her admiration and concern for these critically endangered animals to write and illustrate this beautiful book. The narrator—a craggy, ancient jumby tree that stands sentinel over the bay—observes a hawksbill's arrival by night, her arduous trek to excavate a nest and bury her eggs, her solitary return to the sea, and the later diaspora of her hatchlings. Spare prose complements pages saturated with Caribbean color or brooding in ghostly moonlight.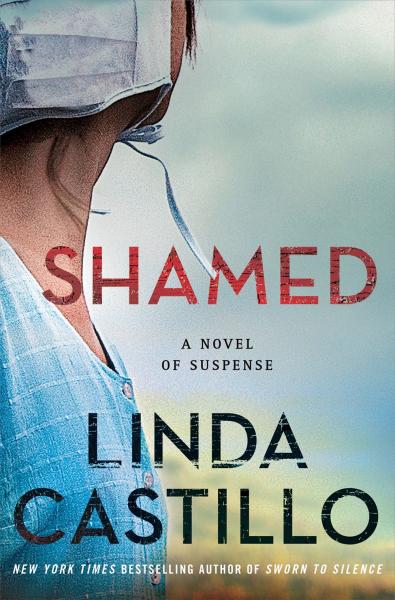 Shamed: A Kate Burkholder Novel 
By Linda Castillo
(Minotaur Books)
The peaceful town of Painters Mill is shattered when an Amish grandmother is brutally murdered on an abandoned farm. When Chief of Police Kate Burkholder arrives on the scene, she learns that the woman's seven-year-old granddaughter is gone, abducted in plain sight. Kate knows time is against her—the longer the girl is missing, the less likely her safe return becomes. The girl's family is a pillar of the Amish community, well-respected by all. But Kate soon realizes they're keeping secrets—and the sins of their past may be coming back to haunt them. What are they hiding and why?
Kate's investigation brings her to an isolated Old Order Amish settlement along the river, a community where family is everything and tradition is upheld with an iron fist. But the killer is close behind, drawing more victims into a twisted game of revenge. Left behind at each new crime scene are cryptic notes that lead Kate to a haunting and tragic secret. What she uncovers threatens to change everything she thought she knew about the family she's fighting for, the Amish community as a whole—and her own beliefs.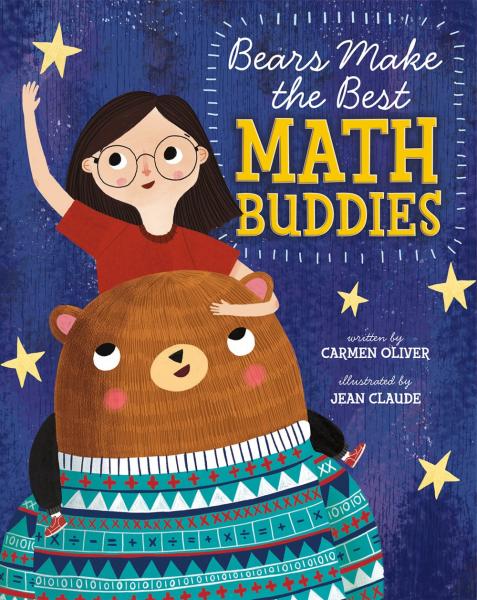 Bears Make the Best Math Buddies 
By Carmen Oliver, illustrated by Jean Claude
(Capstone Editions)
Adelaide and Bear have tackled reading together, and now they are tackling math. Adelaide stands up for her best friend and his many talents, but will she convince her teacher to let Bear be her math buddy?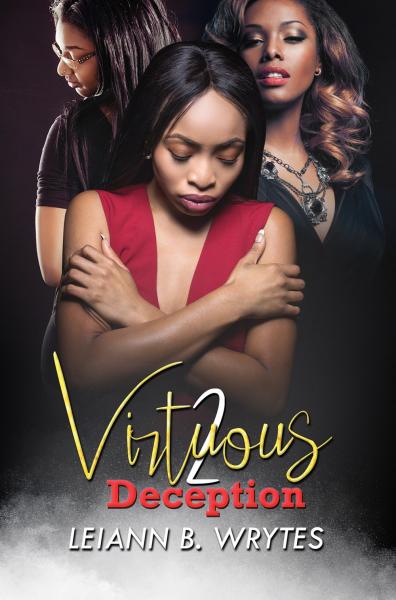 Virtuous Deception 2: Playing for Keeps 
By Leiann B. Wrytes
(Urban Renaissance)
When Michelle tunneled into her family's history, she triggered a truth bomb that exploded into an inferno scorching everyone in its wake. Sophie Lewis is trying to build a relationship with her estranged daughter, Brianna, when an old love returns, bringing a consortium of hurts along with him. After narrowly escaping death at the hands of her ex-lover, Javan, Brianna views life in a completely different light. Struggling to recapture the peace she once enjoyed, Brianna seeks comfort in all the wrong places.
They each soon learn that even a lie is stitched with a pocket of truth, as their lives continue to unravel in ways they never imagined; cementing in their minds, above all else, that life isn't a game you venture to play … unless you're playing for keeps.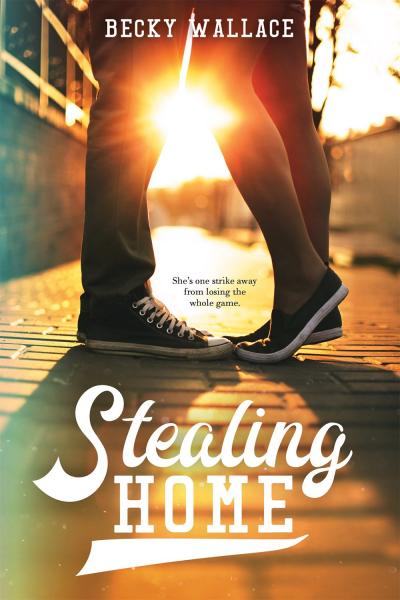 By Becky Wallace
(Page Street Kids)
Ryan Russell has life perfectly planned. If she keeps up her hard work, one day she'll take over the family business: owning the Buckley Beavers, a minor league baseball team, and become one of the only female General Managers in the sport.But when the newest member of the Beavers, Sawyer Campbell, arrives, Ryan's plans are thrown a curveball.
Fraternizing with players if off limits, and Sawyer is far more charming than the jocks she usually manages. With the Beavers in financial trouble, and Ryan's mom threatening to sell her shares, Ryan must drum-up quick revenue to save her team. Partnering with Sawyer and using his star-power is her best chance, but the more time she spends with him, the more impossible it becomes to play by the rules—and Ryan can't afford a strikeout on the path to her dreams.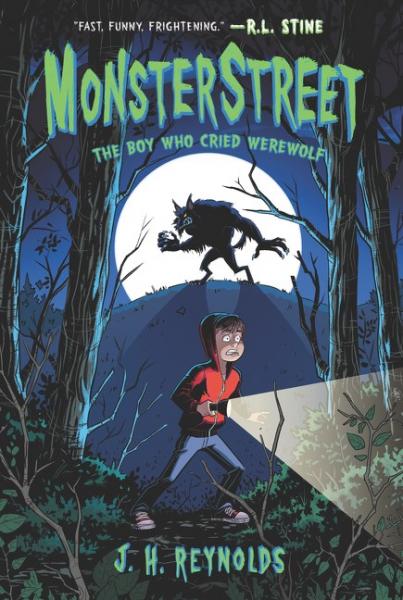 Monsterstreet #1: The Boy Who Cried Werewolf 
By J. H. Reynolds
(Katherine Tegen Books)
The first book in a chilling new middle grade series in the vein of Goosebumps, Monsterstreet #1: The Boy Who Cried Werewolf is a fast-paced, fun, and spooky read with a classic scary-story feel about a boy who discovers that his father was killed by a legendary werewolf. Twelve-year-old Max Bloodnight can't decide what is more terrifying about his long weekend in Wolf County: being forced to spend his birthday with grandparents he's never met or being stuck on a farm without cell service. If only that was all he had to fear. . . .
Determined to solve the mystery of his father's death years ago, Max begins to dig into Wolf County's past—a past that no one, not even his grandparents, wants to mention. And as he claws deeper into the forest of rumors about a legendary werewolf, Max discovers that the howl of the truth is more monstrous than he ever could have imagined.
Monsterstreet #2: The Halloweeners 
By J. H. Reynolds
(Katherine Tegen Books)
Halloween isn't Jack Fisher's favorite holiday—it's his obsession. So when he's invited to join the Halloweeners, a secret club of kids who may love costumes and candy even more than he does, he couldn't be more thrilled. Even if his mom thinks Halloween is evil and just told him they are moving, again. On Halloween night, he can put on his ghost sheet, mask his problems, and help the Halloweeners win the town's annual trick-or-treat competition.
When the group stumbles upon an eerie cauldron of candy sitting outside an old haunted house, the real monsters come out. The Halloweeners—all but Jack—eat these Monsterbars, and that leads to something strange . . . and terrifying. Suddenly, Jack's new friends are transformed into the monsters of their costumes. Now, as the neighborhood turns to chaos, it's up to Jack to help return his friends to their human forms—or they'll be trapped as monsters forever.
By Melissa Brayden
(Bold Strokes Books)
Philadelphia real estate broker Devyn Winters is at the peak of her career, closing multimillion-dollar deals and relishing it. She's pretty much blocked out her formative years in Dreamer's Bay, where the most exciting thing to happen was the twice a year bake sale. Unfortunately, a distress call hauls her back home and away from the life she's constructed. Now the question is just how long until she can leave again? And when did boring Elizabeth Draper get so beautiful?
Elizabeth Draper loves people, free time, and a good cup of coffee in the warm sunlight. In the quaint town of Dreamer's Bay, she's the only employee of On the Spot, an odd jobs company. She remembers Devyn Winters as shallow in high school, but now everything about Devyn makes her lose focus. Though her brain knows Devyn is only home temporarily, her heart didn't seem to get the memo.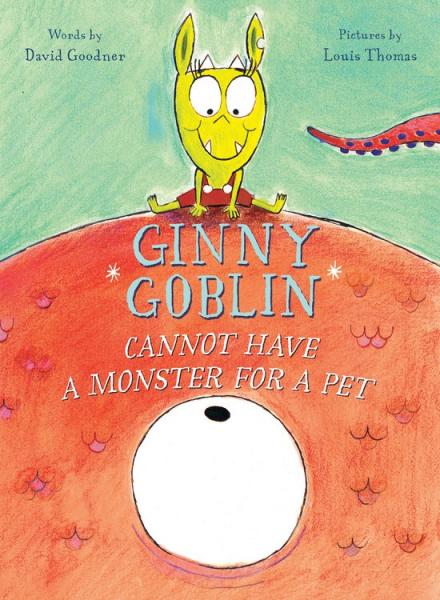 Ginny Goblin Cannot Have a Monster for a Pet 
By David Goodner, illustrated by Louis Thomas
(HMH Books for Young Readers)
Perhaps a pet will teach clever Ginny Goblin some responsibility. Fish make good pets. So do hermit crabs. Ginny does NOT need a giant net or bear trap or army tank to catch a pet. But will Ginny Goblin get her way? Besides, isn't a monster a perfect pet for a goblin? In this funny follow-up to Ginny Goblin Is Not Allowed to Open This Box, one thing is for certain: Ginny Goblin always has a plan.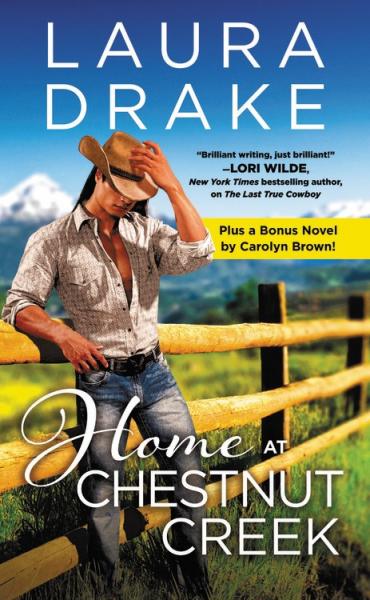 By Laura Drake
(Forever)
First rule of life on the run: never get attached. Nevada Sweet knows that better than anyone-it's just too dangerous to stay put. And until now, she's never wanted to. But she gets more than she bargained for when she walks into the Chestnut Creek Café looking for a job. Despite the protective wall she's built, her coworker Joseph has her imagining a life she isn't yet convinced she deserves ...
While Unforgiven, New Mexico has always been home, Joseph "Fishing Eagle" King still feels like an outsider-no matter how much he tries to give back to his Navajo community. Beneath Nevada's biting wit, he glimpses a similar vulnerability. Against all odds, Joseph finds himself falling for her, and it's clear she's not as unaffected as she pretends. When her past finally catches up with her, she'll have to decide whether to keep running, or fight for what's hers.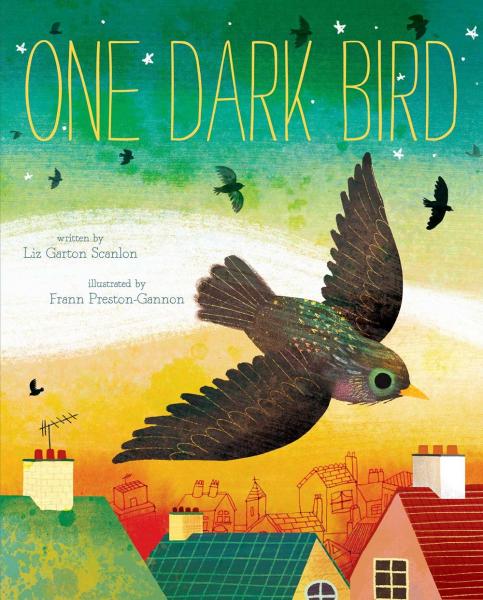 By Liz Garton Scanlon, illustrated by Frann Preston-Gannon
(Beach Lane Books)
One dark bird is perched up high, with a view of the town and a taste of the sky. Then she's joined by two more, then three, then four. Before long, there are hundreds of starlings dancing across the sky—and avoiding a hunting hawk with one of the most spectacular tricks in the animal kingdom. Then, when night comes, the starlings begin to depart, until finally there is just one dark bird perched way up high, with a view of the town and a taste of the sky.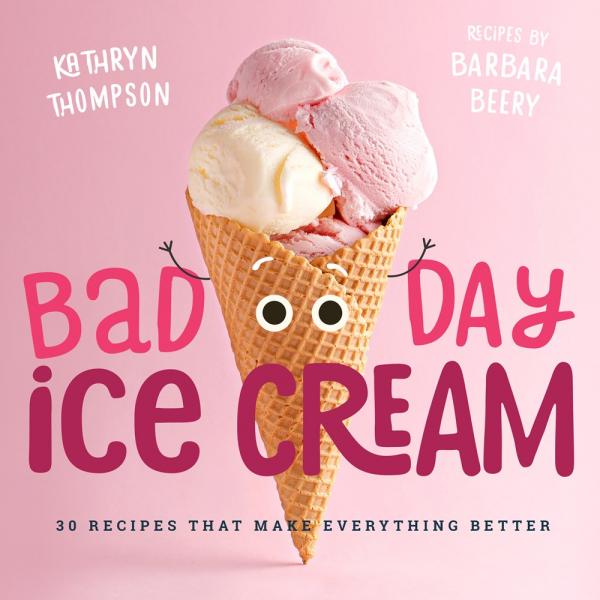 Bad Day Ice Cream: 50 Recipes That Make Everything Better 
Barbara Beery, Kathryn Thompson
(Familius)
Life is unpredictable, and bad days happen. While ice cream may not be a cure-all, when combined with encouraging advice it can be just the pick-me-up you need to keep going. This tongue-in-cheek cookbook makes the perfect gift for anyone going through a rough patch. Celebrated cookbook author Barbara Beery has created 50 unique recipes to help you get through any bumps in the rocky road, from getting a speeding ticket to dealing with a nosy mother-in-law. With humor that is anything but vanilla, Kathryn Thompson, author of the viral blog and book Drops of Awesome, provides the perfect dose of down-to-earth advice (or is it commiseration?) to put every piece of bad news in perspective. It's the cherry on top of each delightful treat!
Look for our Texas August Books Preview on Sunday, July 28.