Welcome 2020 with these Texas books publishing in January
We're excited today to begin a brand-new year of Texas books and share them with y'all. January brings us the usual suspects—self-help—but also fables, feminism, and finance in history, politics, and economics; the Menil, modernism, and what we're missing in arts, crafts, and criticism; romance, poetry, and work translated from the Italian; plus Mary, Maximillian, magnificent Maya, and many more in a rich and varied selection of literature for young readers. We wish y'all a happy new year of Lone Star Lit!
The Great Texas Social Studies Textbook War of 1961–1962
Allan O Kownslar
"The stressing of both sides of a controversy only confuses the young . . . . Until they are old enough to understand both sides of a question, they should be taught only the American side."—J. Evetts Haley, 1962
"Censorship . . . is never to let people know but always keep them in ignorance. Never to enlighten but always to darken. It is easier to appeal to prejudice than to reason."—J. Frank Dobie, 1962
Historian J. Evetts Haley and folklorist J. Frank Dobie, both legendary intellectuals in Texas letters, embodied the opposing and increasingly divergent views of a state and a nation mired in Cold War anxiety. After an unsuccessful bid for the governor's office in 1956, Haley and other conservatives formed a political action group called Texans for America. One of their targets was public education and the textbooks that Texas children were reading.
As historian Allan O. Kownslar reveals, there had been other skirmishes over public school curriculum, but none reached the fervor of this one. Kownslar firmly places this controversy in the context of continued resistance to FDR's New Deal, the election of President Kennedy, and the accelerating civil rights movement, showing how Texas became center stage for the drama surrounding control of what teachers could teach and students would learn.
Agent of Change: Adela Sloss-Vento, Mexican American Civil Rights Activist and Texas Feminist
Cynthia E. Orozco
The essayist Adela Sloss-Vento (1901–1998) was a powerhouse of activism in South Texas's Lower Rio Grande Valley throughout the Mexican American civil rights movement beginning in 1920 and the subsequent Chicano movement of the 1960s and 1970s. At last presenting the full story of Sloss-Vento's achievements, Agent of Change revives a forgotten history of a major female Latina leader.
Bringing to light the economic and political transformations that swept through South Texas in the 1920s as ranching declined and agribusiness proliferated, Cynthia E. Orozco situates Sloss-Vento's early years within the context of the Jim Crow/Juan Crow era. Recounting Sloss-Vento's rise to prominence as a public intellectual, Orozco highlights a partnership with Alonso S. Perales, the principal founder of the League of United Latin American Citizens. Agent of Change explores such contradictions as Sloss-Vento's tolerance of LULAC's gender-segregated chapters, even though the activist was an outspoken critic of male privilege in the home and a decidedly progressive wife and mother. Inspiring and illuminating, this is a complete portrait of a savvy, brazen critic who demanded reform on both sides of the US-Mexico border.
Gibby Haynes
Oscar and his dog have made a pretty good life for themselves, despite the fact that Oscar's family has all but vanished—his father is dead, and his mother has a new boyfriend. His older sister, Rachel, fled five years ago . . . right after Mr. Cigar bit off her hand.
Despite the freak accident, Oscar knows his dog is no menace. Mr. Cigar is a loyal protector: a supernatural creature that can exact revenge, communicate telepathically, and manipulate car doors and windows with ease. So, when Rachel—now twenty-two and an artist living in New York—calls out of the blue and claims she's being held hostage, Oscar sees an opportunity to make things right between them.
Bitter Falls (Stillhouse Lake)
Rachel Caine
In spite of a harrowing past still haunting her, Gwen Proctor is trying to move forward. A new assignment gives her purpose: the cold-case disappearance of a young man in Tennessee—three years missing, no clues—just Ruth Landry, a tortured mother in limbo. Gwen understands what it's like to worry about your children.
Gwen's investigation unearths new suspects—and victims. As she follows each sinister lead, the implications of the mystery grow more disturbing. Because the closer Gwen gets, the closer she is to a threat that looms back home. In a town that's closed its ranks against Gwen; her partner, Sam; and her kids, there's no bolder enemy than the Belldene family—paramilitary, criminal, powerful, and vengeful. As personal vendettas collide with Gwen's investigation, she's prepared to fight both battles. But is she prepared for the toll it could take on everyone she loves?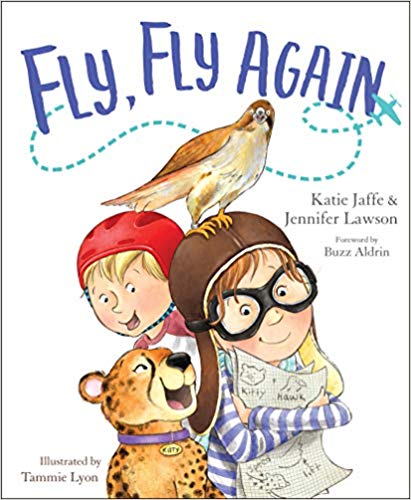 Katie Jaffe (author), Jennifer Lawson (author), Buzz Aldrin (foreword by), Tammie Lyon (illustrator)
Fly, Fly Again is a clever and charming story about Jenny, a child who dreams of flying. After years of tinkering in makeshift laboratories and studying the mechanics of flight with her pet Hawk, Jenny builds a plane—only to crash into the yard of her skateboarding neighbor, Jude, and his pet Cheetah. Working with Jude, Jenny successfully learns how to control and fly her plane. This unique story includes lessons about problem solving, teamwork, and determination, as well as family-friendly information about the basics of aeronautical engineering like lift, drift, and more.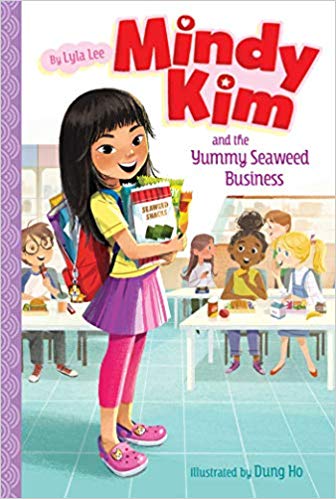 Mindy Kim and the Yummy Seaweed Business
Lyla Lee (author), Dung Ho (illustrator)
Mindy Kim just wants three things: a puppy; to fit in at her new school; and for her dad to be happy again. But getting all three of the things on her list is a lot trickier than she thought it would be. On her first day of school, Mindy's school snack of dried seaweed isn't exactly popular at the lunch table. Luckily, her new friend, Sally, makes the snacks seem totally delicious to Mindy's new classmates, so they decide to start the Yummy Seaweed Business to try and raise money for that puppy.
When another student decides to try to sabotage their business, Mindy loses more than she bargained for and wonders if she'll ever fit in. Will Mindy be able to overcome her uncertainty and find the courage to be herself?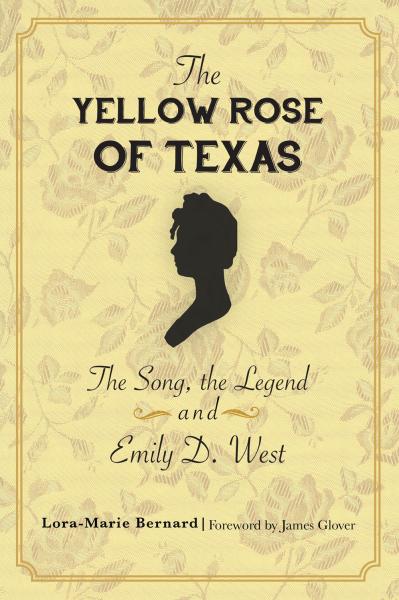 The Yellow Rose of Texas: The Song, the Legend and Emily D. West
Lora-Marie Bernard (author), James Glover (foreword by)
The legend of the Yellow Rose of Texas holds an indisputable place in Lone Star culture, tethered to a familiar song that has served as a Civil War marching tune, a pop chart staple, and a halftime anthem. Almost two centuries of Texas mythmaking successfully muddled fact with fable in song. The true story of Emily D. West remains mired in dispute and unrecognizable beneath the manipulative tales that grew up around it. The complete truth may never be recovered, but author Lora-Marie Bernard seeks an honest account, honoring the grit and determination that brought a free black woman from the abolitionist riots of Connecticut to the thick of a bloody Texas revolution. A Lone Star native who grew up immersed in the Yellow Rose legend, Bernard also traces other stories that legend has obscured, including the connection between Emily D. West and plans for a free black colony in Texas.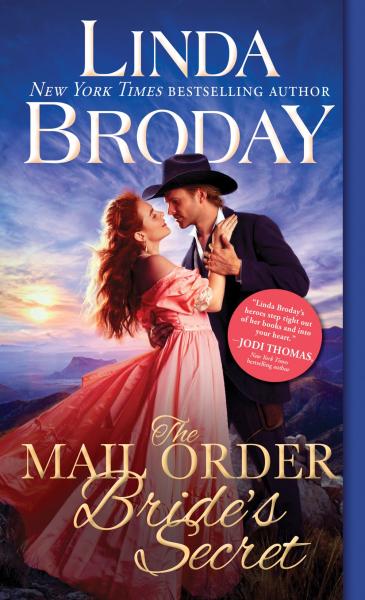 Linda Broday
When three young children show up on outlaw Tait Trinity's doorstep, he knows he can't help them. A wanted man has no business raising kids. But they have nowhere else to go. At a loss, he decides to send for the mail order bride he'd been writing to.
Melanie Dunbar is not the woman Tait was expecting—she certainly isn't the demure dressmaker she pretended to be. But Tait is out of options, and as he gets to know Melanie for who she is and not who he thought she was, a real, strong love takes shape . . . if Melanie's secrets don't rip them apart forever.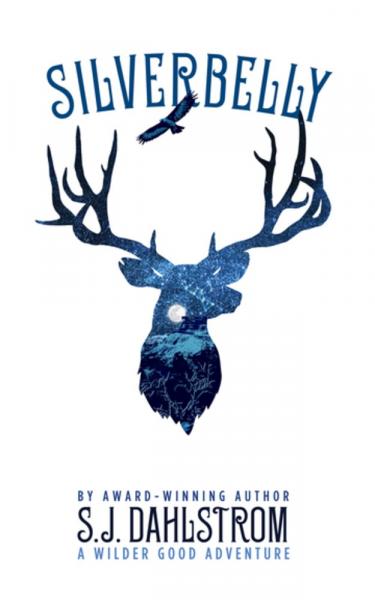 Silverbelly: The Adventures of Wilder Good #6
S. J. Dahlstrom
While bow hunting on his grandpa's land, Wilder meets a trespasser with an assault rifle and a bad attitude. What if everything you thought about deer hunting was wrong: that the biggest deer isn't always the best one?
Wilder is back on his grandad's ranch in West Texas, and a run-in with his dangerous neighbor, Saul, spins Wilder's head like the blizzard that hits the ranch the day before Thanksgiving. Along with his sister, Molly, Wilder must rethink his ideas about what a trophy is and how he relates to the wild landscape around him.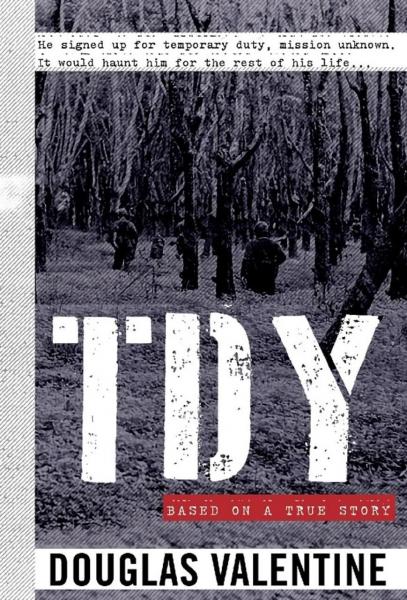 Douglas Valentine
This novel is based on a true story told to author Douglas Valentine by a Vietnam veteran and fictionalized here.
In early 1967, a bored, adventurous photojournalist on an air force base in Texas is offered a temporary duty (TDY) assignment somewhere overseas. The mission is steeped in secrecy, but Pete is promised a large bonus and hazardous duty pay, so he agrees. He and a small group of photojournalists, each with a special skill, are isolated on a special forces base where they are kept under constant surveillance by a group of highly trained and menacing soldiers. The small band of twelve men is flown overseas on a transport plane large enough for 120 men. They are not told where they are going until they arrive. And when they finally reach their destination, the mission that unfolds is terrifying beyond anything Pete ever imagined. The secret would haunt him for the rest of his life.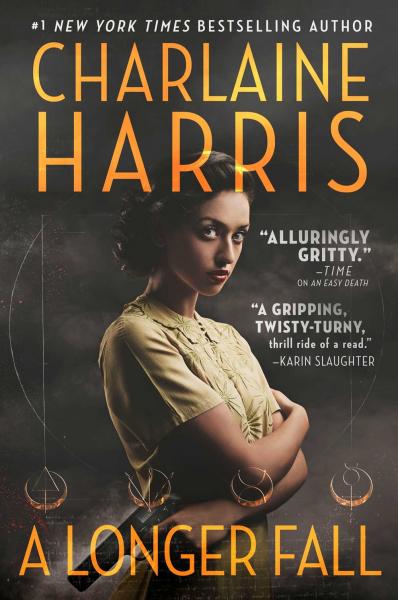 Charlaine Harris
New York Times bestselling author Charlaine Harris returns with the second of the Gunnie Rose series, in which Lizbeth is hired onto a new crew, transporting a crate into Dixie, the self-exiled southeast territory of the former United States. What the crate contains is something so powerful that forces from across three territories want to possess it.
What seemed like a straight-forward job turns into a massacre as the crate is stolen. Up against a wall in Dixie, where social norms have stepped back into the last century, Lizbeth has to go undercover with an old friend to retrieve the crate, as what's inside can spark a rebellion, if she can get it back in time.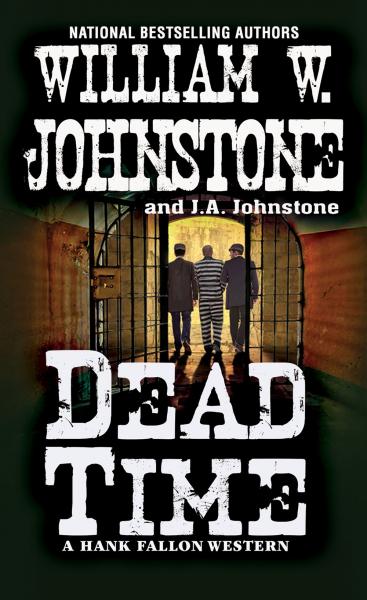 William W. Johnstone, J.A. Johnstone
Doing time in Texas is no picnic but getting sent to the Walls in Huntsville is a fate worse than hanging. If the guards don't kill you, the prisoners will. And if it weren't for the fact that the man who framed Hank Fallon and murdered his family could be inside the Walls, Hank would never step one foot in that heinous hell trap—let alone go undercover as an inmate. But this isn't just another assignment: this is his chance for revenge.
Inside the Walls, Hank quickly discovers who's boss, as well as judge, jury, and executioner. The only relief from the gang fights and guard beatings is a prison work program that allows inmates to leave the Walls to work for plantation owner J. J. Justice. Hank figures it can't be any worse than jail, but it is. Seems that Justice is ordering the men to commit robberies and murders. He's stockpiling weapons, building an army, and planning to restart the Civil War—all in the name of Justice.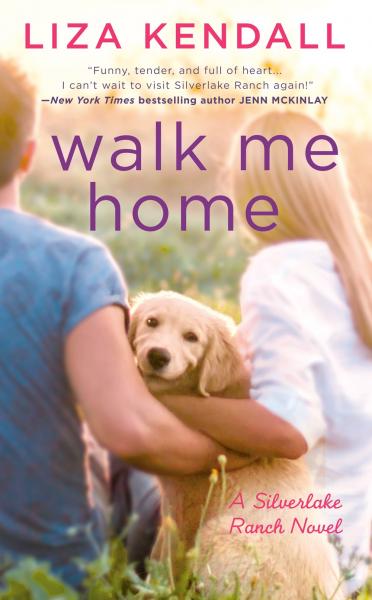 Liza Kendall
Firefighter Jake Braddock is used to fixing things, and he's never met a problem he couldn't solve—except for his sweet ex-girlfriend Charlotte Nash.
Charlie Nash has been a big-city girl ever since her family made a clean break from their small town, after the tragedy that drove a wedge between Jake and her wealthy parents. She's never gotten over abandoning Jake—and he hasn't, either. Then Charlie returns to Silverlake to stand as a bridesmaid opposite Jake in her cousin's wedding. The event sparks awkwardness, laughter, and heartbreak as they dance to the tune of the craziest bride in the west and repair broken family bonds.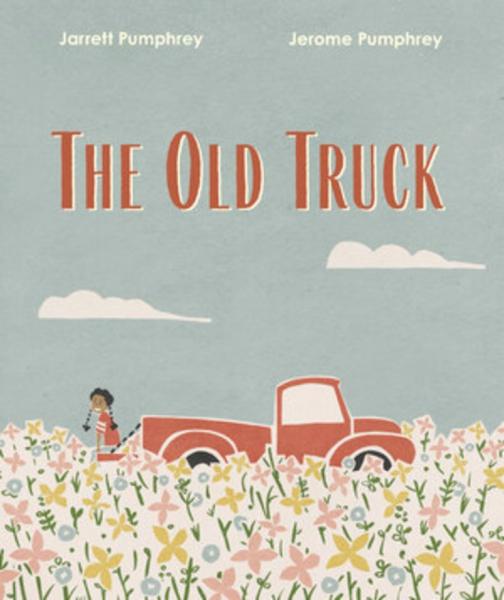 Jerome Pumphrey, Jarrett Pumphrey
When is an old truck something more? On a small, bustling farm, a resilient and steadfast pickup works tirelessly alongside the family that lives there and becomes a part of the dreams and ambitions of the family's young daughter.
After long days and years of hard work leave the old truck rusting in the weeds, it's time for the girl to roll up her sleeves. Soon she is running her own busy farm, and in the midst of all the repairing and restoring, it may be time to bring her faithful childhood companion back to life.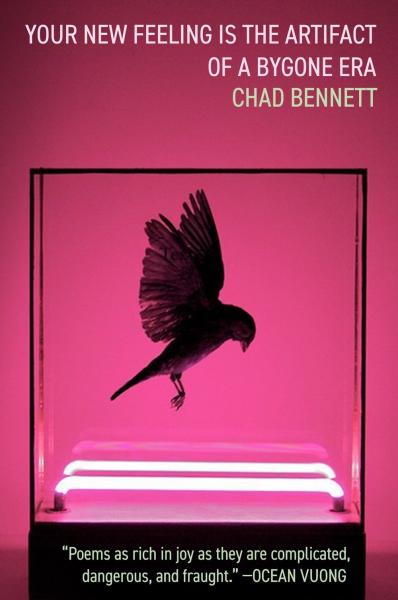 Your New Feeling Is the Artifact of a Bygone Era
Chad Bennett
These off-kilter love poems deconstruct the historical, pop-culture-imbibed tropes of American queerness. Shirley Temple tap dancing at the Kiwanis Club, Stevie Nicks glaring at Lindsey Buckingham during a live version of "Silver Springs," Frank Ocean lyrics staking new territory on the page: this is a taste of the cultural landscape sampled in Your New Feeling is the Artifact of a Bygone Era.
Chad Bennett casually combines icons of the way we live now—GIFs, smartphones, YouTube—with a classical lover's lament. The result is certainly a deeply personal account of loss, but more critically, a dismantling of an American history of queerness. "This is our sorrow. Once it seemed theirs, but now it's ours. They still inhabit it, yet we say it's ours." At once cerebral, physical, personal, and communal, Your New Feeling Is the Artifact of a Bygone Era constructs a future worth celebrating.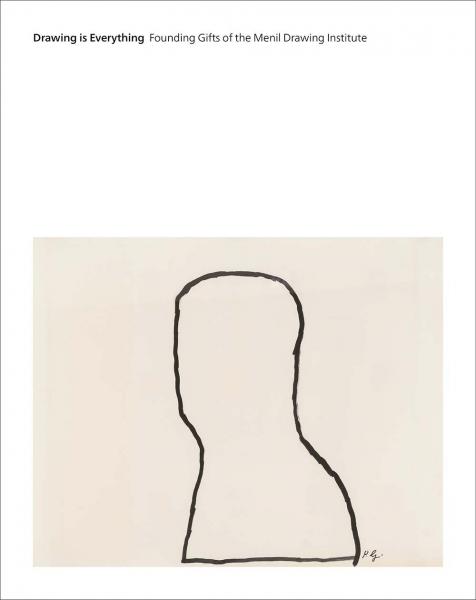 Drawing Is Everything: Founding Gifts of the Menil Drawing Institute
Edouard Kopp, John Elderfield, Richard Shiff, Terry Winters
Featuring outstanding 20th-century drawings promised or bequeathed to the Menil Collection for the opening of the Menil Drawing Institute, this elegant volume is a testament to the growing significance of drawings as stand-alone artworks over the past century. The drawings come from the private collections of well-known connoisseurs Janie C. Lee, Louisa Stude Sarofim, and David Whitney, and include works by artists such as Bruce Nauman, Willem de Kooning, Jasper Johns, Eva Hesse, Georgia O'Keeffe, and Jackson Pollock. Its chief curator Edouard Kopp profiles the Drawing Institute's nature and scope, noted scholars John Elderfield and Richard Shiff discuss historical aspects of drawing, and Terry Winters muses from an artist's viewpoint.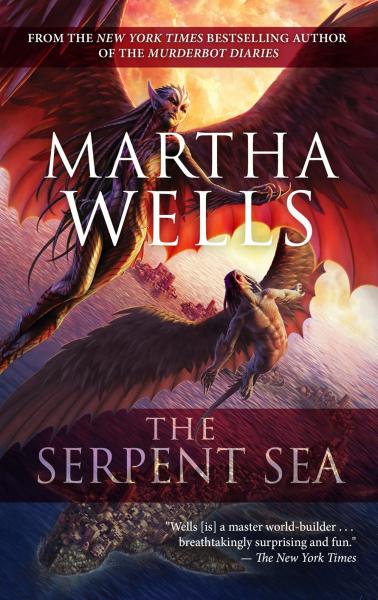 The Serpent Sea: Volume Two of the Books of the Raksura
Martha Wells
Moon, once a solitary wanderer, has become consort to Jade, sister queen of the Indigo Cloud court. Together they travel with their people on a pair of flying ships in hopes of finding a new home for their colony. Moon finally feels like he's found a tribe where he belongs.
But when the travelers reach the ancestral home of Indigo Cloud, shrouded within the trunk of a mountain-sized tree, they discover a blight infecting its core. Nearby they find the remains of the invaders who may be responsible, as well as evidence of a devastating theft. This discovery sends Moon and the hunters of Indigo Cloud on a quest for the heartstone of the tree—a quest that will lead them far away, across the Serpent Sea.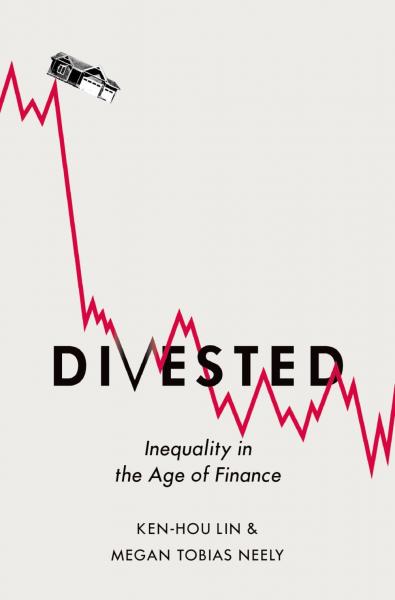 Divested: Inequality in the Age of Finance
Ken-Hou Lin, Megan Tobias Neely
Finance is an inescapable part of American life. From how one pursues an education, buys a home, runs a business, or saves for retirement, finance orders the lives of ordinary Americans. And as finance continues to expand, inequality soars. In Divested, Ken-Hou Lin and Megan Tobias Neely demonstrate why widening inequality cannot be understood without examining the rise of big finance. The growth of the financial sector has dramatically transformed the American economy by redistributing resources from workers and families into the hands of owners, executives, and financial professionals. The average American is now divested from a world driven by the maximization of financial profit.
Lin and Neely provide systematic evidence to document how the ascendance of finance on Wall Street, Main Street, and among households is a fundamental cause of economic inequality. They argue that finance has reshaped the economy in three important ways. First, the financial sector extracts resources from the economy at large without providing economic benefits to those outside the financial services industry. Second, firms in other economic sectors have become increasingly involved in lending and investing, which weakens the demand for labor and the bargaining power of workers. And third, the escalating consumption of financial products by households shifts risks and uncertainties once shouldered by unions, corporations, and governments onto families.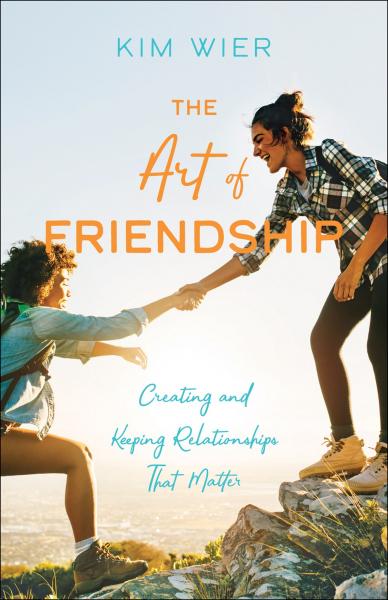 The Art of Friendship: Creating and Keeping Relationships that Matter
Kim Wier
In this age of limitless digital connections, we are somehow lonelier than ever. This isn't just bad news, it's dangerous news. Loneliness puts us at greater health risk than smoking or obesity, but we would sooner label ourselves overweight than admit we are lonely. It is a secret that is killing us.
Contrary to all our efforts, the answer is not found in more connections, but deeper ones that mirror God himself as the originator of friendship and the original friend. The Art of Friendship walks with you into a greater understanding of how God has equipped you to be a friend and to have meaningful friendships. With step-by-step guidance, you will begin to strategize how to fulfill your divine calling as a friend. Through God's Word, as you come to understand the depth and width and breadth of God as friend, you will discover that the spiritual discipline of friendship is both life-changing and life-giving.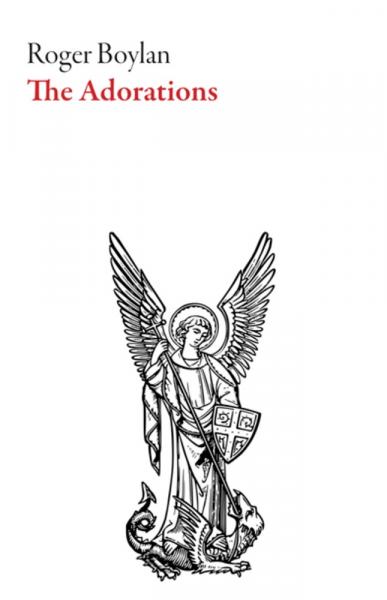 Roger Boylan
Gustave Termi is sitting on the toilet in Geneva one day when the Archangel Michael calls him to become one of the elect. No one could be more bewildered by this call than the agnostic Gustave. An encounter with a journalist in a therapist's waiting room, however, leads this bumbling, middle-aged professor to read of the similarly inexplicable mystical calling of Stefanie von Rothenberg, a cultured Austrian whose relationship with the demonic is only a little less strange than her relationship with Adolf Hitler. The Adorations is a novel about Europe's true holy trinity: politics, faith, and insanity.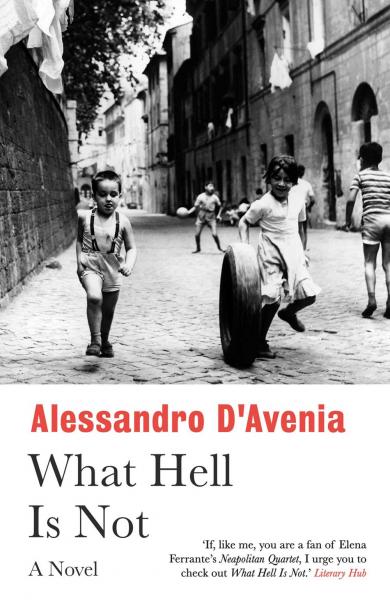 Alessandro D'Avenia (author), Jeremy Parzen (translated by)
The school year is finished, exams are over, and summer stretches before seventeen-year-old Federico, full of promise and opportunity. But then he accepts a request from one of his teachers to help out at a youth club in the destitute Sicilian neighborhood of Brancaccio. This narrow tangle of alleyways is controlled by local mafia thugs, but it is also the home of children like Francesco, Maria, Dario, and Totò—children with none of Federico's privileges, but with a strength and vitality that changes his life forever.
Written in intensely passionate and lyrical prose, What Hell Is Not is the phenomenal Italian bestseller about a man who brought light to one of the darkest corners of Sicily, and who refused to give up on the future of its children.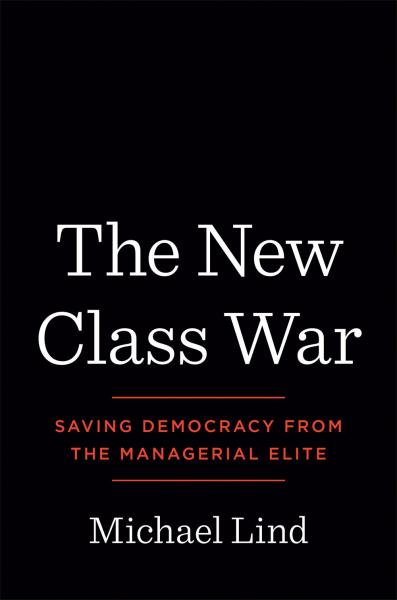 The New Class War: Saving Democracy from the Managerial Elite
Michael Lind
Mainstream politicians and pundits explain today's populist unrest as a simple divide between "winners" and "losers." They recognize that globalization has created massive inequalities, but these are inevitable, they say—and the best we can do is throw a sop to the "deplorables" to keep them from revolting. But what if the key problem isn't the reaction of the "deplorables," but that the overclass has rigged the game in its own favor? In The New Class War, Michael Lind exposes globalization for what it really is: a strategy used by the powerful managerial elite—including the people who run our governments, businesses, and the media—to undermine the working class.
 
This book confronts us with hard truths: Trade and immigration really have damaged many members of the working class. Globalization is not an inexorable force that everyone should embrace and adapt to. Instead, since the end of the Cold War globalization has been a strategy that serves the selfish interests of those who have the education and other advantages to make the most of it.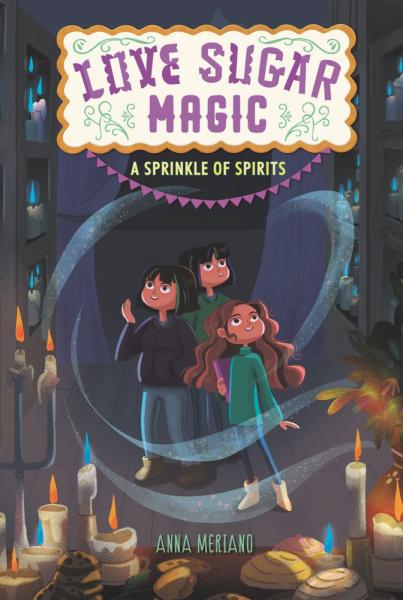 Love Sugar Magic: A Sprinkle of Spirits
Anna Meriano (author), Mirelle Ortega (illustrator)
Leonora Logroño has finally been introduced to her family's bakery bruja magic—but that doesn't mean everything is all sugar and spice. Her special power hasn't shown up yet, her family still won't let her perform her own spells, and they now act rude every time Caroline comes by to help Leo with her magic training. She knows that the family magic should be kept secret, but Caroline is her best friend, and she's been feeling lonely ever since her mom passed away. Why should Leo have to choose between being a good bruja and a good friend?
In the midst of her confusion, Leo wakes up one morning to a startling sight: her dead grandmother, standing in her room, looking as alive as she ever was. Both Leo and her abuela realize this might mean trouble—especially once they discover that Abuela isn't the only person in town who has been pulled back to life from the other side. Spirits are popping up all over town, causing all sorts of trouble. Is this Leo's fault? Can she reverse the spell before it's too late?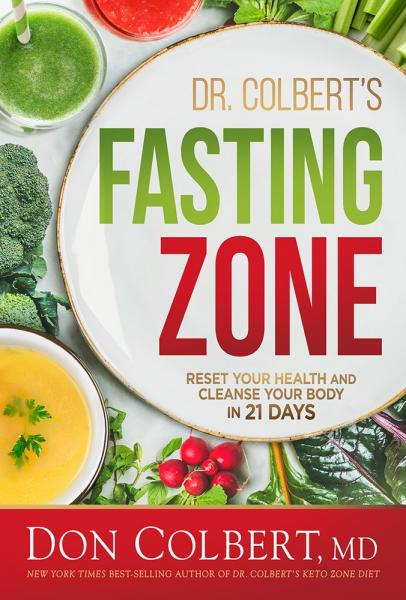 Dr. Colbert's Fasting Zone: Reset Your Health and Cleanse Your Body in 21 Days
Don Colbert, MD
In Dr. Colbert's Fasting Zone, the New York Times best-selling author provides a twenty-one-day complete meal plan plus a bonus seven-day juice fast for cleansing the body of harmful toxins. Dr. Colbert explains the benefits of longer fasts and provides you with the latest research on the power of regular, intermittent fasting to reset your body and promote health and longevity.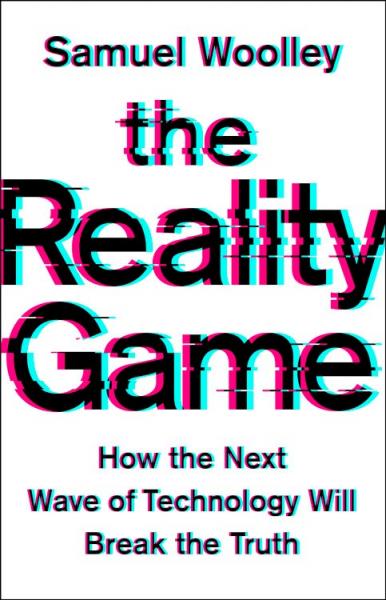 The Reality Game: How the Next Wave of Technology Will Break the Truth
Samuel Woolley
Fake news posts and Twitter trolls were just the beginning. What will happen when misinformation moves from our social media feeds into our everyday lives? Online disinformation stormed our political process in 2016 and has only worsened since. Yet as Samuel Woolley shows in this urgent book, it may pale in comparison to what's to come: humanlike automated voice systems, machine learning, "deep fake" AI-edited videos and images, interactive memes, virtual reality, and more. These technologies have the power not just to manipulate our politics, but to make us doubt our eyes and ears and even feelings.
Deeply researched and compellingly written, The Reality Game describes the profound impact these technologies will have on our lives. Each new invention built without regard for its consequences edges us further into this digital dystopia. Yet Woolley does not despair. Instead, he argues pointedly for a new culture of innovation, one built around accountability and especially transparency. With social media dragging us into a never-ending culture war, we must learn to stop fighting and instead prevent future manipulation. This book shows how we can use our new tools not to control people but to empower them.
***
BUT WAIT, THERE'S MORE!
There are so many Texas books publishing in January that we couldn't feature all of them. The following books also publish in January:
Art, Culture, Criticism
The Young and Evil: Queer Modernism in New York, 1930–1955 by Jarrett Earnest (author), Ann Reynolds (contributor), Kenneth E. Silver (contributor)
Against Abstraction: Notes from an Ex-Latin Americanist by Alberto Moreiras
Bordered Writers: Latinx Identities and Literacy Practices at Hispanic-Serving Institutions by Isabel Baca (editor), Yndalecio Isaac Hinojosa (editor)
You're Not Listening: What You're Missing and Why It Matters by Kate Murphy
Exploring Your Artistic Voice in Contemporary Quilt Art by Sandra Sider
Creative Journaling: A Guide to Over 100 Techniques and Ideas for Amazing Dot Grid, Junk, Mixed Media, and Travel Pages by Renee Day
Biography
Williams' Gang: A Notorious Slave Trader and His Human Cargo by Jeff Forret
Postcards from Lonnie: How I Rediscovered My Brother on the Street Corner He Called Home by Lisa Johnson
Business
The Upside Of Oil And Gas Investing: How The New Model Works And Why It Puts The Traditional Model To Shame by Jay R. Young
You Can't Build a Company: The Life and Principles of Marlene and Spencer Hays by Daniel E. Williams
Children's
Magic on the Map #3: Texas Treasure by Courtney Sheinmel (author), Bianca Turetsky (author), Steve Lewis (illustrator)
Dallas Mavericks All-Time Greats by Brendan Flynn
The Supervillain Reader by Robert Moses Peaslee (editor), Robert G. Weiner (editor) 
Maximilian and the Curse of the Fallen Angel by Xavier Garza
Midnight on Strange Street by K. E. Ormsbee
The Magnificent Mya Tibbs: Mya in the Middle by Crystal Allen
Mary and the Trail of Tears: A Cherokee Removal Survival Story by Andrea L. Rogers (author), Matt Forsyth (illustrator)
Brown Baby Lullaby by Tameka Fryer Brown (author), AG Ford (illustrator)
Alligator Seder by Jessica Hickman (author), Elissambura (illustrator)
Fitness Fiasco by Verity Weaver (author), Courtney Huddleston (illustrator)
Narwhal on a Sunny Night by Mary Pope Osborne (author), AG Ford (illustrator)
General Fiction
The Family Business 5: A Family Business Novel by Carl Weber, La Jill Hunt
History
We Are Not Slaves: State Violence, Coerced Labor, and Prisoners' Rights in Postwar America by Robert T. Chase
Goodfellow Air Force Base by Dr. John V. Garrett, CM Sgt. Tom Nurre (Ret.)
Early Farming and Warfare in Northwest Mexico by Robert J. Hard, John R. Roney
Nature
The Nature of Texas: An Introduction to Familiar Plants, Animals and Outstanding Natural Attractions by James Kavanagh (author), Raymond Leung (illustrator)
Dendroecology: Principles and Practice by Richard Phipps, Thomas Yanosky
Politics & Government
The Liberal Invasion of Red State America by Kristin B. Tate
Help (Not) Wanted: Immigration Politics in Japan by Michael Strausz
Legalizing Sex: Sexual Minorities, AIDS, and Citizenship in India by Chaitanya Lakkimsetti
Religion
The Very Best Day: The Way of Love for Children by Roger Hutch (author), Jerusalem Jackson Greer (foreword by)
Romance
It's All About That Cowboy by Carly Bloom
Cowboy Courage: Includes a bonus novella by Carolyn Brown
Her Scandalous Pursuit by Candace Camp
Self-Help
The Science and Practice of Wellness: Interventions for Happiness, Enthusiasm, Resilience, and Optimism (HERO) by Rakesh Jain, Saundra Jain
Turn Your Brain On to Get Your Game On: The How, What, Why to Peak Performance by Leigh Richardson
Basic Bitch!: Practical Advice from a Real Mom Queen by Melissa Pocza
The Warrior Heart Practice: A Simple Process to Transform Confusion into Clarity and Pain into Peace by HeatherAsh Amara
Western
Roped & Tied by Ronald H. Keyser
Look for our February preview on Sunday, February 2!