Texas bookstores are opening, closing, relocating, gathering, and celebrating!
Bookstores all across Texas, and America are celebrating the 10th anniversary of Independent Bookstore Day on Saturday, April 29, 2023. Many of them shared their plans with us, so click here to read what they're doing, or to check store websites and social media pages for details on the many parties, events, and book crawls just click here for our list of Texas Bookstores.
The Mountains & Plains Independent Booksellers Association (MPIBA) held its annual SpringCON in San Antonio, April 5-7 2023. Plenty of Texas booksellers were in attendance, sharing ideas and enjoying outstanding author panels (packed with lots of Texas authors). Lone Star Literary Life was an event sponsor and owner Kristine Hall attended.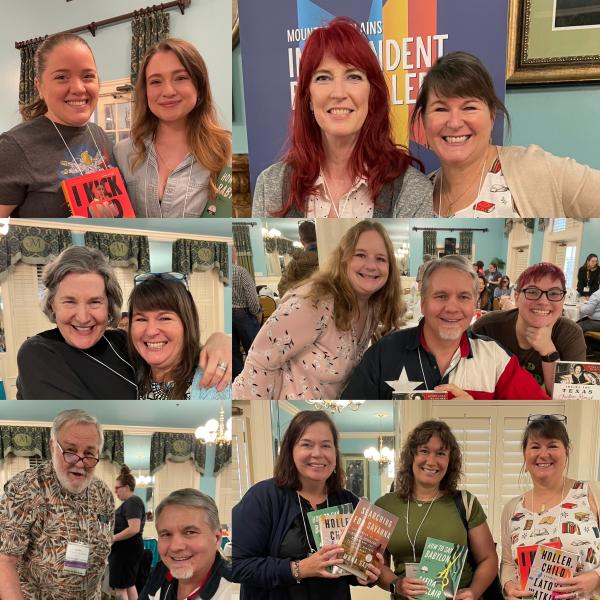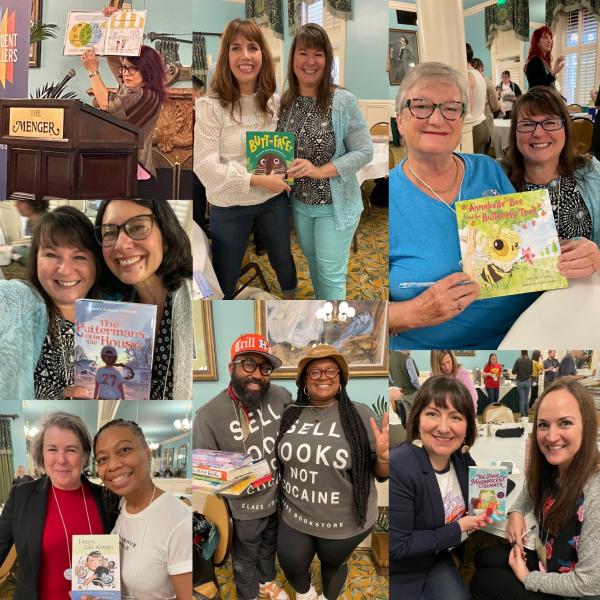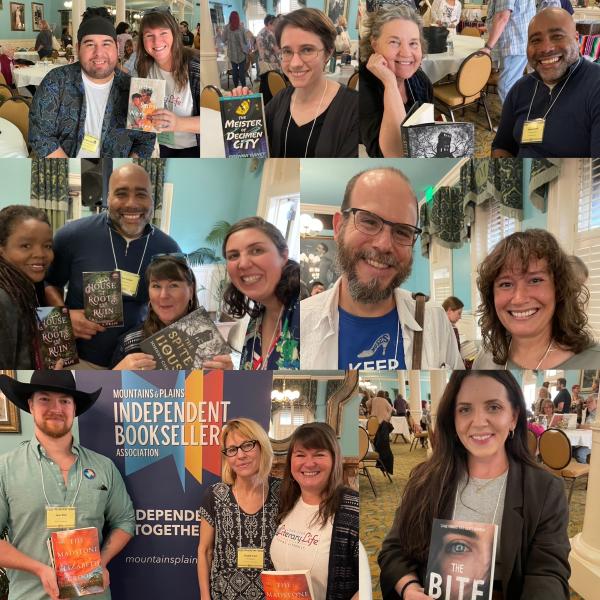 Pictured Booksellers from: Buy the Book, Thoughts From a Page, LIT Book Bar, The Twig Bookshop, The Published Page, Arts & Letters Books, The Book Burrow, Front Street Books, The Dock Bookshop, Black Pearl Books, CLASS Bookstore, Lark and Owl Booksellers
Pictured Authors: Jayme Blaschke, Jonny Garza Villa, Brenna Raney, ZW Taylor, Chris Barton, James Wade, Elizabeth Crook, Johnny Compton, Erin A. Craig, Lalena Fisher, Kari Lavelle, Debra O'Connor, Jacquetta Nammar Feldman, Jenn Bailey, R.L. Toalson
Read on for anniversary celebrations, openings, closings, and more. You'll find all the latest on our amazing Texas independent book stores below.
AMARILLO 
We're excited to add a new pop-up bookstore to the family. Welcome Chapterhouse Books!
AUSTIN 
Black Pearl Books was recognized by the Kelly Clarkson show and received the host's $1,000 grant to the bookstore's amazing non-profit Put It in a Book.
South Congress Books recently has reopened in their new location, 3703 Kerbey Lane, and hosted an afternoon of music, drinks, and discounts to celebrate.
BEEVILLE 
Texian Books opened a second location in Beeville, Texas. The new store boasts a charming and picturesque interior, complete with an inviting outdoor patio, where you can indulge in the joy of reading. Located close to downtown Beeville at 108 E. Hefferman Street.  
BUDA
In addition to their website sales, Em Dash recently began pop up events to support their Central Texas community. 
DALLAS 
Interabang Books was shortlisted for the Publisher's Weekly 2023 PW Bookstore of the Year! They are one of five recognized bookstores—and the only Texas store to make the list. The PW Bookstore of the Year award highlights stores working to build strong relationships with their communities by bringing writers and readers together. 
Congrats to Deep Vellum Publishing on turning 10! They are the largest publisher of literature in translation in the US! Deep Vellum & The Wild Detectives celebrated their anniversaries (10th & 9th, respectively) together on 4/8. They are holding a second event at Klyde Warren Park on the afternoon of 4/30, where they'll have poetry karaoke, local writers, zine and art market, and much more! 
FORT WORTH 
The Dock Bookshop is grateful to be celebrating 15 years in business and service this year and held its 15th Anniversary Reception on April 28. They were also recently recognized at the 3rd Annual Rotary Minority Business Awards Luncheon by the Rotary Club of Fort Worth. Congratulations! 
GEORGETOWN 
Lark & Owl Booksellers celebrated their 4th birthday with a retro prom, Children's Poet Laureate, trivia, and author signings. 
LUFKIN 
Absolutely Fiction closed on March 31, 2023, Kicks105 reported, but owners Jay and Becky Jackson, who founded the store seven years ago, said they hope to eventually reopen in a new location. 
McALLEN 
New-to-us-bookstore J'aime Les Livres on 1219 N Main St. in McAllen seeks to make sure their 'gently pre-loved' books find a home. Make sure to stop in and share the magic.
TAYLOR 
We are excited to add new-to-us Curio Mrvosa to our list of Texas Bookstores. They partner with Libro.fm and Bookshop.org for online ordering of books and audiobooks. In their store, you can browse for your new (or vintage) favorite book, score a cool collectible, or find home décor. 
WAXAHACHIE 
We welcome new-to-us bookstore O'Brien's Bookshop to the family! Located in historic downtown Waxahachie, inside Gingerbread Antiques, O'Brien's Bookshop offers new books along with unique toys and gifts. They have great IBD sales, along with door prizes and a chance to win a tote stuffed with fantastic treasure.