28th annual Gala proceeds provide funding for the Festival
WHAT: The Texas Book Festival is delighted to host the 28th annual First Edition Literary Gala, presented by H-E-B, on Thursday, November 9, 2023 at the Fairmont Austin in downtown Austin, Texas. The event is dedicated to celebrating books, authors, and literacy featuring an unforgettable line-up of literary luminaries from 2023. This year's Gala decor is inspired by the 2023 Texas Book Festival poster, Cowboy Reading in Big Bend by Jon Flaming.  
Gala proceeds fund access to the annual Festival in the fall, year-round Reading Rock Stars and Real Reads programs (which provide author visits and book donations to students in Title I schools), grants to Texas public libraries across the state, and free literary programming throughout the year.  
WHEN: Thursday, November 9, 2023, at 6:30 PM  
WHERE: Fairmont Austin, 101 Red River Street, Austin, TX, 78701  
WHO: 2023 First Edition Literary Gala headliners include: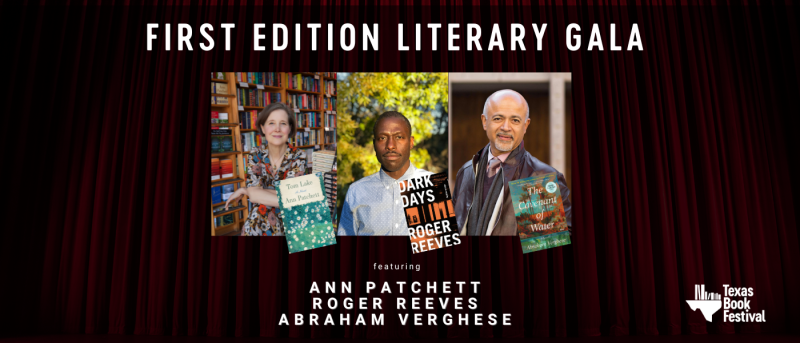 Ann Patchett is the author of nine novels, four books of nonfiction, an essay collection, and a children's book. A graduate of Sarah Lawrence College and the Iowa Writers' Workshop, Patchett has received numerous awards and fellowships, including a National Humanities Medal, the PEN/Faulkner Award, and a Guggenheim Fellowship. Her novel The Dutch House was a finalist for the 2020 Pulitzer Prize in Fiction.  
Roger Reeves was a finalist for the 2022 National Book Award and recently won The Griffin Poetry Prize, the world's largest international poetry prize. He is the author of the poetry collections King Me and Best Barbarian. He is a recipient of a National Endowment for the Arts fellowship, a Ruth Lilly and Dorothy Sargent Rosenberg Fellowship from the Poetry Foundation, a 2015 Whiting Award, and a Radcliffe Fellowship from Harvard University. His essays and poems have appeared in Poetry, The New Yorker, Granta, the Yale Review, and elsewhere.  
Abraham Verghese, MD, MACP, is Professor and Linda R. Meier and Joan F. Lane Provostial Professor, and Vice Chair for the Theory and Practice of Medicine at the School of Medicine at Stanford University. The best-selling author and physician has a reputation for his focus on healing in an era where technology often overwhelms the human side of medicine. He received the Heinz Award in 2014 and was awarded the National Humanities Medal, presented by President Barack Obama, in 2015. His novel The Covenant of Water is the June Oprah Book Club pick.  
All featured authors will have public sessions during the Festival Weekend, November 11–12, 2023. The full schedule will be released in early October.  
Gala Tickets and Sponsorship Opportunities: https://www.texasbookfestival.org/gala/  
Visit www.texasbookfestival.org for more information and follow along on Instagram, Twitter, and on Facebook.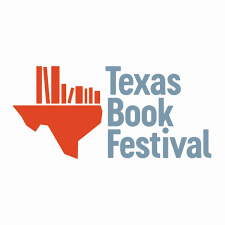 ABOUT TEXAS BOOK FESTIVAL: With a vision to inspire Texans of all ages to love reading, the Texas Book Festival connects authors and readers through experiences that celebrate the culture of literacy, ideas, and imagination. Founded in 1995 by former First Lady Laura Bush, Mary Margaret Farabee, and a group of volunteers, the nonprofit Texas Book Festival promotes the joys of reading and writing through its annual Festival Weekend, the Reading Rock Stars Title I elementary school program, the Real Reads Title I middle and high school program, grants to Texas libraries, and year-round literary programming. This year's Texas Book Festival will take place from November 5 to November 6, with events taking place in downtown Austin and at the Texas Capitol, featuring renowned authors, panels, book signings, and activities. Thanks to generous donors, sponsors, and volunteers, the Festival remains free and open to the public.