Join over 300 authors at the largest book event in Texas!
Saturday, November 4, 2023
The 28th annual Texas Book Festival Weekend will take place on November 11-12 in and around the State Capitol in downtown Austin. The Festival Weekend is **FREE and open to all**, featuring more than 300 authors of the year's best books across all ages and genres. There are ticketed sessions for authors Michael Cunningham, Roxane Gay, and Stacey Abrams. Ticketholders receive session and signing line access.
HOURS:
Saturday, November 11, 11 am - 5 pm
Sunday, November 12, 10 am - 5 pm
WHERE:
Downtown Austin along Congress Ave. and E. 11th Street, in the State Capitol and select nearby venues. View the map here!
ADDITIONAL INFORMATION:
Visit the following links for information on schedules, authors, parking, and more.
 
*How to Attend/Parking
*Schedule--categorized by audience and day with book genre filters available to help narrow your search
*Ticketed Sessions
*Book Signing Schedule
*Venues/Tents/Exhibitors
*Accessibility
*Lit Crawl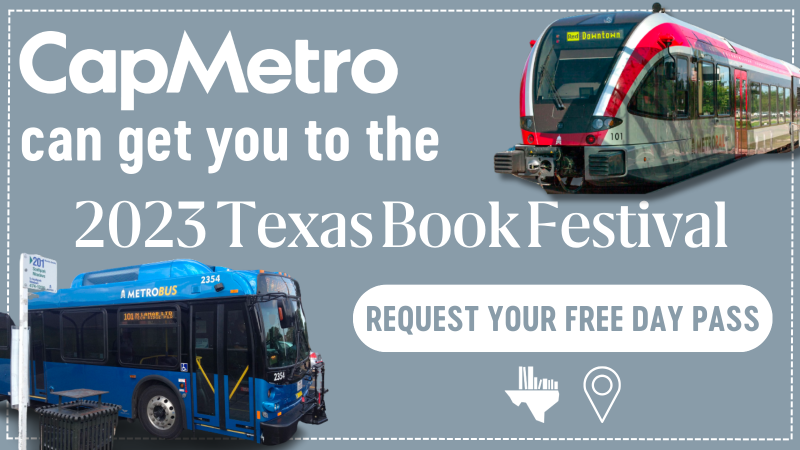 Free Cap Metro Day Passes:
Our partners at Cap Metro are offering Texas Book Festival goers free day passes! Click here to get yours. Pass requests close November 8.