It's the dog days, y'all, and we have a book for that
It's the dog days, y'all, and we have a book for that. Your Texas August books preview includes noir, romance (involving the aforementioned dog), poetry, short stories, biography, picture books, and a Finnish graphic novel in translation —by no means an exhaustive list—set on the Gulf Coast and in the Hill Country, the borderlands and the highways, the football stadiums and firehouses of Texas. So grab a popsicle, turn down the air, and enjoy your Lone Star Lit!
The Bird Boys (A Delpha Wade and Tom Phelan Mystery)
Lisa Sandlin
Cinco Puntos Press
The new novel from award-winning author Lisa Sandlin catches up with the almost-murdered secretary Delpha Wade (The Do-Right, 2015, set in 1973) as she's released from a hospital in order to be tucked into the back seat of a police cruiser. Her boss, P. I. Tom Phelan, sets out to spring her. He needs her back in his investigation business, where he'll soon be chasing a skulking grand larcenist and plotting how to keep a ganjapreneur out of the grabby hands of a brand new agency, the D.E.A. Delpha digs through old records and knocks on strange doors to unravel the dangerous case of two brothers with beaucoup aliases―verifying that sometimes truth is not true, but murder is always murder.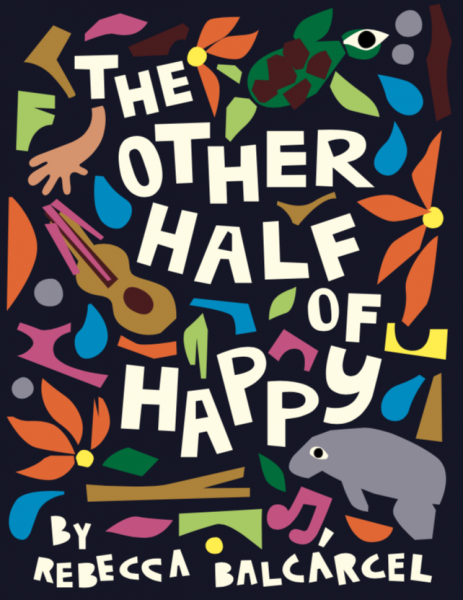 Rebecca Balcárcel
Chronicle Books
Quijana is a girl in pieces. One-half Guatemalan, one-half American: When Quijana's Guatemalan cousins move to town, her dad seems ashamed that she doesn't know more about her family's heritage. One-half crush, one-half buddy: When Quijana meets Zuri and Jayden, she knows she's found true friends. But she can't help the growing feelings she has for Jayden. One-half kid, one-half grown-up: Quijana spends her nights Skyping with her ailing grandma and trying to figure out what's going on with her increasingly hard-to-reach brother. In the course of this immersive and beautifully written novel, Quijana must figure out which parts of herself are most important, and which pieces come together to make her whole. This lyrical debut from Rebecca Balcárcel is a heartfelt poetic portrayal of a girl growing up, fitting in, and learning what it means to belong.
Off the Market (The Texas BBQ Brothers Book 2)
Audrey Wick
Tule Publishing
Quinn LaFayette is in her inaugural year as library special programs director of Last Stand, but when the kickoff performance for the children's summer program goes terribly wrong, she has to save face as well as her job. She has a surprise advocate in Cole, whom she did her best to ignore in school. Seven years has only made Cole more appealing, but Quinn is determined to resist the sparks that fly between them because they are too different.
 
Restaurant owner Cole Hutchinson is no bookworm, but thanks to his fast-thinking antics, he ends up saving the day at the library and earning Quinn's praise in the process. He's tempted to seek more, but he's juggling plenty of female attention from gracing the June edition of Modern Texas magazine featuring barbeque. Cole's not interested in revisiting a woman from his past, but there's something about Quinn that he can't quite ignore.
 
Cathey Graham Nickell
Twenty-Eight Creative
Yazzy is a creative girl, always sketching out her next adventure. She loves yarn, and she loves to knit! Her neighborhood park is dull and rusty, but Yazzy has a grand plan. With a little help from her friends, Yazzy's knitted wonders transform Penny Park into a fuzzy rainbow of warmth and color. What yarn-tastic idea will Yazzy think of next? The book includes a "History of Yarn Bombing" page for readers who are not familiar with this creative and whimsical type of art.
The Messenger: The Songwriting Legacy of Ray Wylie Hubbard
Brian T. Atkinson (Author), Jerry Jeff Walker (Foreword), Hayes Carll (Foreword)
Texas A&M University Press
Texas singer-songwriter Hayes Carll declared, "Ray would be at the top of the list if I were gonna read about somebody's life." In The Messenger: The Songwriting Legacy of Ray Wylie Hubbard, author, journalist, and music producer Brian T. Atkinson demonstrates why Carll and so many others hold Ray Wylie Hubbard in such high regard. Atkinson takes readers into and beyond the seedy bar in Red River, New Mexico, where the incident occurred that inspired Hubbard's most famous song, "Redneck Mother." Hubbard tells the stories, and Atkinson enlists other musicians to expound on the nature of his abiding influence as songwriter, musician, and unflinching teller of uncomfortable truths. 
Featuring interviews with well-known artists such as Eric Church, Steve Earle, Kinky Friedman, Chris Robinson, and Jerry Jeff Walker, and also mining the insights of up-and-comers such as Elizabeth Cook, Jaren Johnston, Ben Kweller, Aaron Lee Tasjan, and Paul Thorn, The Messenger makes clear why so many musicians across a wide spectrum admire Ray Wylie Hubbard. Readers will also learn why "Redneck Mother," the song that put Hubbard on the map for most listeners, is also a curse, of sorts, in its diminution of both his spiritual depth as a lyricist and his multidimensional musical reach. 
 
Black Man in the Huddle: Stories from the Integration of Texas Football
Robert D. Jacobus (Author), Annette Gordon-Reed (Foreword)
Texas A&M University Press
"What was it like for young black men growing up in a totally segregated environment and transitioning to an integrated one?" asks author Robert Jacobus in the preface to this collection of interviews. How did they get involved in sports? How did the facilities, both academic and athletic, compare to the white schools? What colleges recruited them out of high school? Searching for the answers to these and other questions, Jacobus interviewed some 250 former players, former coaches, and others who were personally involved in the racial integration of Texas public school and college athletic programs.
Interlaced with historical context and abundantly illustrated, the first-person accounts presented in Black Man in the Huddle form an important and lasting record of the thoughts, struggles, successes, and experiences of young men on the front lines of desegregation in Texas schools and athletic programs. By capturing these stories, Jacobus widens our perspective on the interactions between sport and American society during the momentous 1950s, '60s, and '70s.
Texas Flood: The Inside Story of Stevie Ray Vaughan
Alan Paul, Andy Aledort
St. Martin's Press
Just a few years after he almost died from a severe addiction to cocaine and alcohol, a clean and sober Stevie Ray Vaughan was riding high. His last album was his most critically lauded and commercially successful. He had fulfilled a lifelong dream by collaborating with his first and greatest musical hero, his brother Jimmie. His tumultuous marriage was over and he was in a new and healthy romantic relationship. Vaughan seemed poised for a new, limitless chapter of his life and career.
Instead, it all came to a shocking and sudden end on August 27, 1990, when he was killed in a helicopter crash following a dynamic performance with Eric Clapton. Just 35 years old, he left behind a powerful musical legacy and an endless stream of What Ifs. In the ensuing 29 years, Vaughan's legend and acclaim have only grown and he is now an undisputed international musical icon. Despite the cinematic scope of Vaughan's life and death, there has never been a truly proper accounting of his story. Until now.
Christopher Brown
Harper Voyager
Defeated in a devastating war with China and ravaged by climate change, America is on the brink of a bloody civil war. Seizing power after a controversial election, the ruling regime has begun cracking down on dissidents fighting the nation's slide toward dictatorship. For Donny Kimoe, chaos is good for business. He's a lawyer who makes his living defending enemies of the state.
His newest client, young filmmaker Xelina Rocafuerte, witnessed the murder of an opposition leader and is now accused of terrorism. To save her from the only sentence worse than death, Donny has to extract justice from a system that has abandoned the rule of law. That means breaking the rules—and risking the same fate as his clients.
Carolyn Brown
Montlake Romance
Dear friends and army wives Diana, Carmen, and Joanie have been through war, rumors of war, marital problems, motherhood, fears, joy, and heartache. But none of the women are prepared when their daughters decide to enlist in the army together. Facing an empty nest won't be easy. Especially for Carmen. With emotions already high, she suffers an even greater blow: divorce papers. Diana understands the fury and tears. She's been there.
With nothing to lose and no one at home, the girlfriends impulsively accept an unexpected offer from their elderly neighbor. The recently widowed Tootsie has an RV, a handsome nephew at the wheel, and an aim for tiny Scrap, Texas, to embrace memories of her late husband. Still grieving, she can use the company as a balm for her broken heart. So can the empty nesters.
Things You Save in a Fire: A Novel
Katherine Center
St. Martin's Press
Cassie Hanwell was born for emergencies. As one of the only female firefighters in her Texas firehouse, she's seen her fair share of them, and she's a total pro at other people's tragedies. But when her estranged and ailing mother asks her to give up her whole life and move to Boston, Cassie suddenly has an emergency of her own.
The tough, old-school Boston firehouse is as different from Cassie's old job as it could possibly be. Hazing, a lack of funding, and poor facilities mean that the firemen aren't exactly thrilled to have a "lady" on the crew―even one as competent and smart as Cassie. Except for the infatuation-inspiring rookie, who doesn't seem to mind having Cassie around. But she can't think about that. Because love is girly, and it's not her thing. And don't forget the advice her old captain gave her: Never date firefighters. Cassie can feel her resolve slipping...and it means risking it all―the only job she's ever loved, and the hero she's worked like hell to become.
Kimberly King Parsons
Vintage
With raw, poetic ferocity, Kimberly King Parsons exposes desire's darkest hollows—those hidden places where most of us are afraid to look. In this debut collection of enormously perceptive and brutally unsentimental short stories, Parsons illuminates the ache of first love, the banality of self-loathing, the scourge of addiction, the myth of marriage, and the magic and inevitable disillusionment of childhood.
 
Taking us from hot Texas highways to cold family kitchens, from the freedom of pay-by-the-hour motels to the claustrophobia of private school dorms, these stories erupt off the page with a primal howl—sharp-voiced, acerbic, and wise.
America Is Better Than This: Trump's War Against Migrant Families
Senator Jeff Merkley
Twelve
Jeff Merkley couldn't believe his eyes. He never dreamed the United States could treat vulnerable young families with such calculated brutality. Few had witnessed what Merkley discovered just by showing up at the border and demanding to see what was going on behind closed doors. Contrary to the official stories and soothing videos, he found mothers and children, newborn babies and infants, stranded for days on border bridges in blistering heat or locked up in ice-cold holding pens. There were nearly 1,500 boys jammed into a former Walmart, a child tent prison in the desert with almost 3,000 boys and girls, and children struggling to survive in gang-filled Mexican border towns after they were blocked from seeking asylum in the United States. 
America Is Better Than This tells the inside story of how one senator, with no background as an immigration activist, became a leading advocate for reform of the brutal policies that have created a humanitarian crisis on the southern U.S. border. It represents the heartfelt and candid voice of a concerned American who believes his country stands for something far bigger and better.
Train Crash at Crush, Texas: America's Deadliest Publicity Stunt
Mike Cox
The History Press
On September 15, 1896, Crush boasted the highest population in Texas. Built near Waco, the town provided the staging ground for a publicity stunt ramming two trains together at top speed. Showrunner and Katy Railroad official William Crush thought he had planned for every contingency. But when elephant-sized chunks of steam locomotive began raining down into the packed stands, the extravaganza quickly unraveled into one of the Lone Star State's most confounding tragedies. The soon-to-be famous Scott Joplin commemorated the debacle in "The Great Crush Collision March," and entrepreneurs like "Head-On Joe" Connolly of Iowa continued the tradition of the staged locomotive duel for decades. But the stupefying incident still slipped into the back pages of Texas lore. In the first-ever book on the subject, writer-historian Mike Cox finally tells the full story of the Crash at Crush.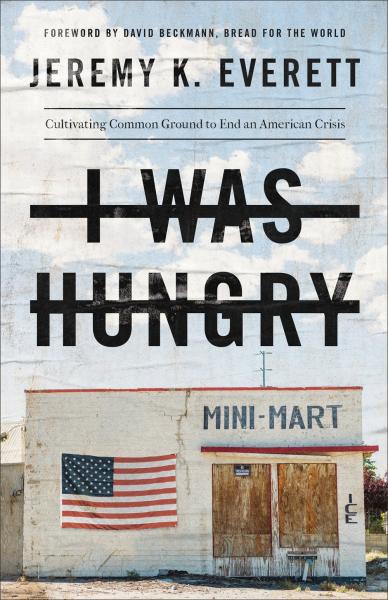 I Was Hungry: Cultivating Common Ground to End an American Crisis
Jeremy K. Everett, David Beckmann (Foreword by)
Brazos Press
The founder and executive director of the Texas Hunger Initiative calls Christians to work intentionally across ideological divides to build trust with impoverished communities and effectively end the crisis of hunger. Hunger is one of the most significant issues in America. One in eight Americans struggles with hunger, and more than thirteen million children live in food insecure homes. As Christians we are called to address the suffering of the hungry and poor: "For I was hungry, and you gave me food . . ." (Matthew 25:35). However, the problems of hunger and poverty are too large and too complex for any one of us to resolve individually. 
I Was Hungry offers not only an assessment of the current crisis but also a strategy for addressing it. Jeremy Everett, a noted advocate for the hungry and poor, calls Christians to work intentionally across ideological divides to build trust with one another and impoverished communities and effectively end America's hunger crisis. Everett, appointed by US Congress to the National Commission on Hunger, founded and directs the Texas Hunger Initiative, a successful ministry that is helping to eradicate hunger in Texas and around the globe. Everett details the organization's history and tells stories of its work with communities from West Texas to Washington, DC, helping Christians of all political persuasions understand how they can work together to truly make a difference.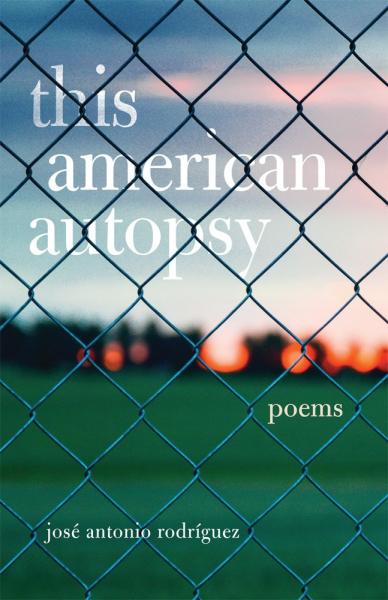 José Antonio Rodríguez
University of Oklahoma Press
In this powerful collection of free-verse poetry, immigrant, poet, and memoirist José Antonio Rodríguez encapsulates the experiences of an artist and citizen caught between two worlds. At once deeply personal and thematically expansive, these works offer a bracing look at the darker impulses of contemporary America. Saturated with allusions to family, immigration, sexuality, and violence, This American Autopsy is also an unsettling meditation on life and death. With its provocative title, the collection calls to mind an image of our nation as a body awaiting examination to determine the cause of death. In this scenario the poet vacillates between various roles: coroner, pathologist, and the body itself. 
Some of the poems in this collection look to the past: events such as the Space Shuttle Challenger explosion or the author's first trip to an American grocery store. Others muse on more recent tragedies, including the racial violence in Ferguson, Missouri, and the illicit drug trade. A few of the poems are written in Spanish, and the volume concludes with two English translations of these poems, which the author originally wrote in his native language. Even as he paints a vivid picture of American diversity, Rodriguez exposes the deterioration of our nation—broken promises, failed prosperity, the shattering of dreams. Intimate and urgent, these timely dispatches from the Texas-Mexico border reveal the tensions and contradictions of today's America.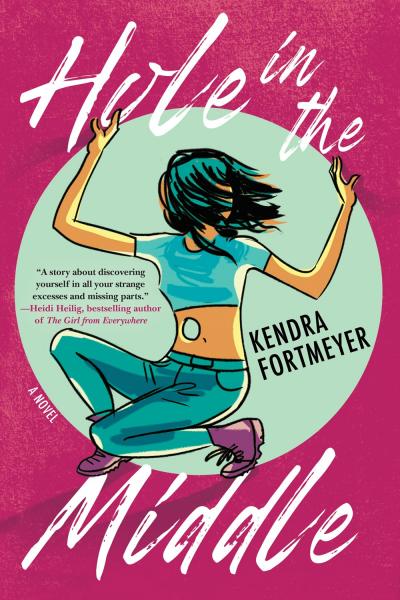 Kendra Fortmeyer
Soho Teen
Morgan Stone was born with a hole in her middle: a perfectly smooth, sealed, fist-sized chunk of nothing near her belly button. After seventeen years of hiding behind lumpy sweaters and a smart mouth, she decides to bare all. At first she feels liberated…until a few online photos snowball into a media frenzy. Now Morgan is desperate to return to her own strange version of normal—when only her doctors, her divorced parents, and her best friend, Caro, knew the truth. Then a new doctor appears with a boy who may be both Morgan's cure and her destiny. But what happens when you meet the person who is—literally—your perfect match? Is being whole really all it's cracked up to be?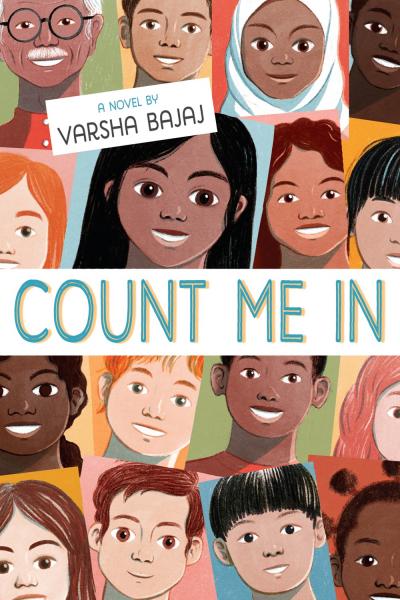 Varsha Bajaj
Nancy Paulsen Books
Karina Chopra would have never imagined becoming friends with the boy next door—after all, they've avoided each other for years and she assumes Chris is just like the boys he hangs out with, who she labels a pack of hyenas. Then Karina's grandfather starts tutoring Chris, and she discovers he's actually a nice, funny kid. But one afternoon something unimaginable happens—the three of them are assaulted by a stranger who targets Indian American Karina and her grandfather because of how they look.
Her grandfather is gravely injured and Karina and Chris vow not to let hate win. When Karina posts a few photos related to the attack on social media, they quickly attract attention, and before long her #CountMeIn post—"What does an American look like? #immigrants #WeBelong #IamAmerican #HateHasNoHomeHere"—goes viral and a diverse population begin to add their own photos. Then, when Papa is finally on the road to recovery, Karina uses her newfound social media reach to help celebrate both his homecoming and a community coming together.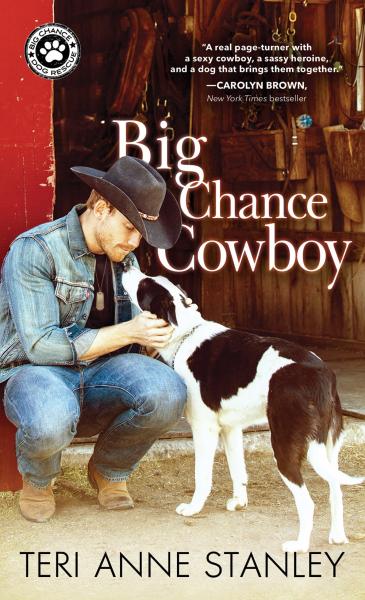 Teri Anne Stanley
Sourcebooks Casablanca
When dog handler and ex-soldier Adam Collins returns home to Big Chance Texas, he knows he's all out of luck. He's ready to sell the family ranch and move on to a quiet life—no more dogs, and no more people. But the ranch quickly becomes a refuge for his ex-army buddies—and a determined past love who marches back into his life … 
When Lizzy Vanhook arrives in town, she's ready to make a difference. Starting with the furry, unruly stowaway who's wound up in her life. And Adam is the only one she knows who can help. But when her plans lead to rescuing pit bulls from a dog fighting ring and re-homing them at Adam's Ranch, it will mean confronting Adam with the pain of the past. And he must finally decide if he can let it go—and fight for a future with those he loves.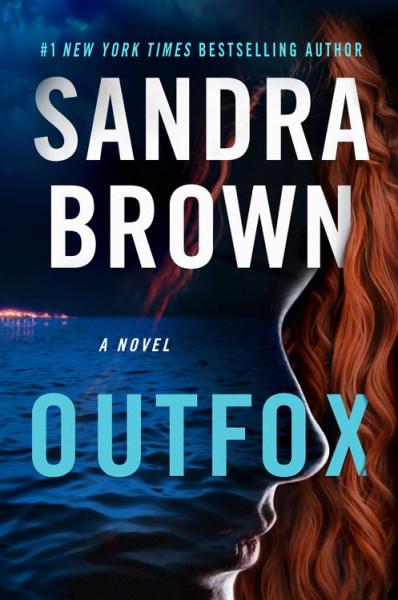 Sandra Brown
Grand Central Publishing
FBI agent Drex Easton is relentlessly driven by a single goal: to outmaneuver the conman once known as Weston Graham. Over the past thirty years, Weston has assumed many names and countless disguises, enabling him to lure eight wealthy women out of their fortunes before they disappeared without a trace, their families left without answers and the authorities without clues. The only common trait among the victims: a new man in their life who also vanished, leaving behind no evidence of his existence . . . except for one signature custom. Drex is convinced that these women have been murdered, and that the man he knows as Weston Graham is the sociopath responsible. But each time Drex gets close to catching him, Weston trades one persona for another and disappears again. Now, for the first time in their long game of cat and mouse, Drex has a suspect in sight.
Attractive and charming, Jasper Ford is recently married to a successful businesswoman many years his junior, Talia Shafer. Drex insinuates himself into their lives, posing as a new neighbor and setting up surveillance on their house. The closer he gets to the couple, the more convinced he becomes that Jasper is the clever, merciless predator he's sought--and that his own attraction to Talia threatens to compromise his purpose and integrity.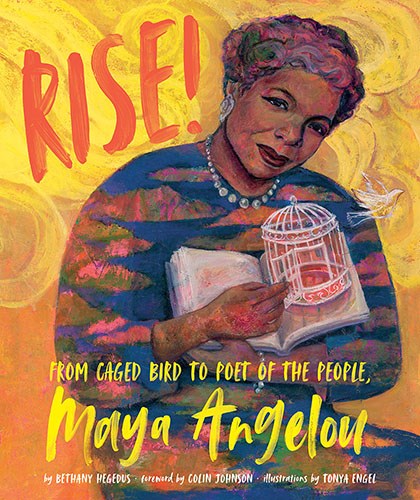 Rise!: From Caged Bird to Poet of the People, Maya Angelou
Bethany Hegedus, Tonya Engel (Illustrated by)
Lee & Low Books
In celebration of the 50th anniversary of the publication of I Know Why the Caged Bird Sings, this beautiful biography of Maya Angelou describes how she rose above a childhood of trauma and emotional pain to become one of the most inspiring voices of our lifetime. 
Writer, activist, trolley car conductor, dancer, mother, and humanitarian—Maya Angelou's life was marked by transformation and perseverance. In this comprehensive picture-book biography geared towards older readers, Bethany Hegedus lyrically traces Maya's life from her early days in Stamps, Arkansas through her work as a freedom fighter to her triumphant rise as a poet of the people. A foreword by Angelou's grandson, Colin A. Johnson, describes how a love of literature and poetry helped young Maya overcome childhood trauma and turn adversity into triumph. Coupled with Tonya Engel's metaphorical and emotive illustrations, this biography beautifully conveys the heartaches and successes of this truly phenomenal woman and is a powerful tribute to the written word. Writer, activist, trolley car conductor, dancer, mother, and humanitarian—Maya Angelou's life was marked by transformation and perseverance. In this comprehensive picture-book biography geared towards older readers, Bethany Hegedus lyrically traces Maya's life from her early days in Stamps, Arkansas through her work as a freedom fighter to her triumphant rise as a poet of the people. A foreword by Angelou's grandson, Colin A. Johnson, describes how a love of literature and poetry helped young Maya overcome childhood trauma and turn adversity into triumph. Coupled with Tonya Engel's metaphorical and emotive illustrations, this biography beautifully conveys the heartaches and successes of this truly phenomenal woman and is a powerful tribute to the written word.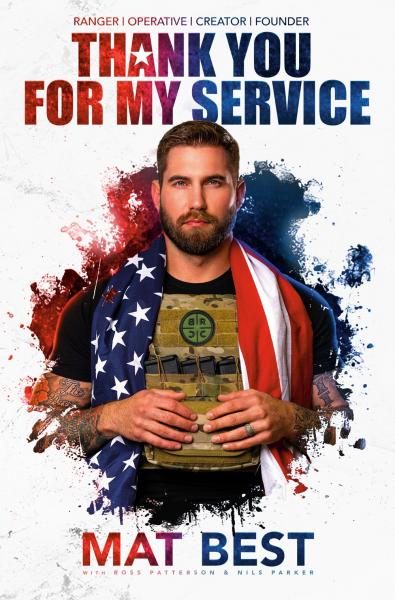 Mat Best, Ross Patterson, Nils Parker
Bantam
Members of the military's special operations branches share a closely guarded secret: They love their jobs. They relish the opportunity to fight. They are thankful for it, even, and hopeful that maybe, possibly, they'll also get to kill a bunch of bad guys while they're at it. You don't necessarily need to thank them for their service—the pleasure is all theirs. In this hilarious and personal memoir, readers ride shotgun alongside former Army Ranger and private military contractor and current social media phenomenon Mat Best, into the action and its aftermath, both abroad and at home. From surviving a skin infection in the swampy armpit of America (aka Columbus, Georgia) to kicking down doors on the outskirts of Ramadi, from blowing up a truck full of enemy combatants to witnessing the effects of a suicide bombing right in front of your face, Thank You for My Service will give readers who love America and love the good guys fresh insight into what it's really like inside the minds of the men and women on the front lines. 
It's also a sobering yet steadying glimpse at life for veterans after the fighting stops, when the enemy becomes self-doubt or despair and you begin to wonder why anyone should be thanking you for anything, least of all your service. How do you keep going when something you love turns you into somebody you hate? For veterans and their friends and family, Thank You for My Service will offer comfort, in the form of a million laughs, and counsel, as a blueprint for what to do after the war ends and the real fight begins.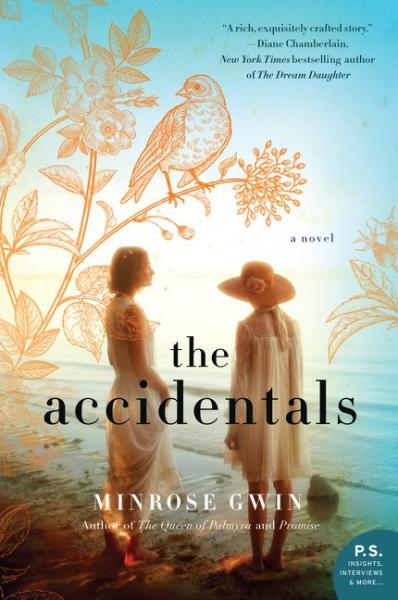 Minrose Gwin
William Morrow Paperbacks
Following the death of their mother from a botched backwoods abortion, the McAlister daughters have to cope with the ripple effect of this tragedy as they come of age in 1950s Mississippi and then grow up to face their own impossible choices —an unforgettable, beautiful novel that is threaded throughout with the stories of mothers and daughters in pre-Roe versus Wade America. In the fall of 1957, Olivia McAlister is living in Opelika, Mississippi, caring for her two girls, June and Grace, and her husband, Holly. She dreams of living a much larger life--seeing the world and returning to her wartime job at a landing boat factory in New Orleans. As she watches over the birds in her yard, Olivia feels like an "accidental"—a migratory bird blown off course.
When Olivia becomes pregnant again, she makes a fateful decision, compelling Grace, June, and Holly to cope in different ways. While their father digs up the backyard to build a bomb shelter, desperate to protect his family, Olivia's spinster sister tries to take them all under her wing. But the impact of Olivia's decision reverberates throughout Grace's and June's lives. Grace, caught up in an unconventional love affair, becomes one of the "girls who went away" to have a baby in secret. June, guilt-ridden for her part in exposing Grace's pregnancy, eventually makes an unhappy marriage. Meanwhile Ed Mae Johnson, an African-American care worker in a New Orleans orphanage, is drastically impacted by Grace's choices. As the years go by, their lives intersect in ways that reflect the unpredictable nature of bird flight that lands in accidental locations—and the consolations of imperfect return.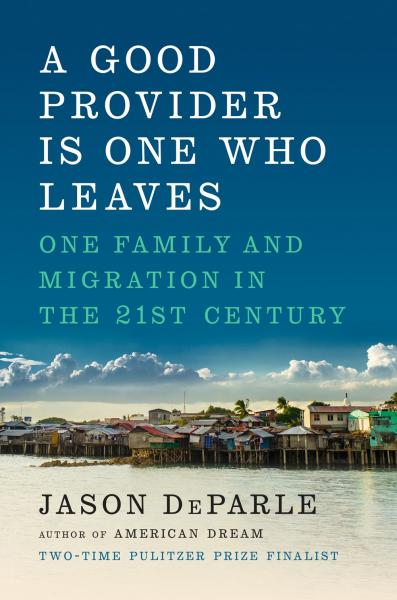 A Good Provider Is One Who Leaves: One Family and Migration in the 21st Century
Jason DeParle
Viking
When Jason DeParle moved into the Manila slums with Tita Comodas and her family three decades ago, he never imagined his reporting on them would span three generations and turn into the defining chronicle of a new age—the age of global migration. In a monumental book that gives new meaning to "immersion journalism," DeParle paints an intimate portrait of an unforgettable family as they endure years of sacrifice and separation, willing themselves out of shantytown poverty into a new global middle class. At the heart of the story is Tita's daughter, Rosalie. Beating the odds, she struggles through nursing school and works her way across the Middle East until a Texas hospital fulfills her dreams with a job offer in the States. 
Migration is changing the world—reordering politics, economics, and cultures across the globe. With nearly 45 million immigrants in the United States, few issues are as polarizing. But if the politics of immigration is broken, immigration itself—tens of millions of people gathered from every corner of the globe—remains an underappreciated American success. Expertly combining the personal and panoramic, DeParle presents a family saga and a global phenomenon. Restarting her life in Galveston, Rosalie brings her reluctant husband and three young children with whom she has rarely lived. They must learn to become a family, even as they learn a new country. Ordinary and extraordinary at once, their journey is a twenty-first-century classic, rendered in gripping detail.
We Too: How the Church Can Respond Redemptively to the Sexual Abuse Crisis
Mary E. DeMuth, J.D. Greear (Foreword by)
Harvest House Publishers
Time's Up: Addressing the Unspoken Crisis in the Church. We like to think the church is a haven for the hurting. But what happens when it's not? Author and advocate Mary DeMuth urges the church she loves to rise up and face the evil of sexual abuse and harassment with candor and empathy. Based on research and survivors' stories, along with fierce fidelity to Scripture, DeMuth unpacks the church's response to sexual violence and provides a healthy framework for the church to become a haven of healing instead of an institution of judgment.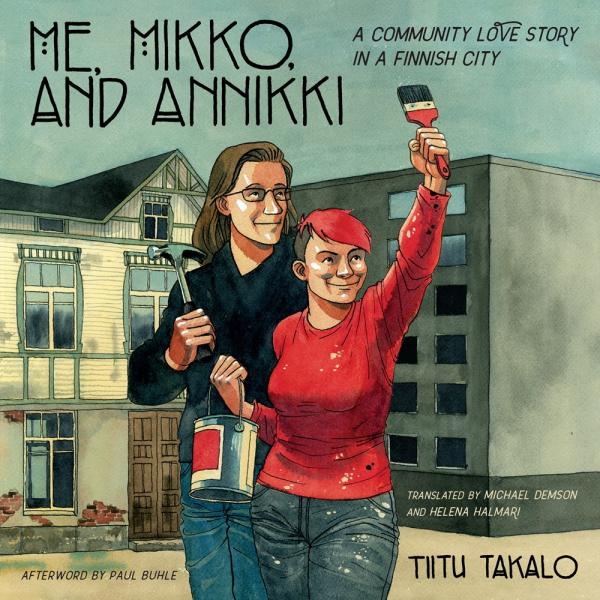 Me, Mikko, and Annikki: A Community Love Story in a Finnish City
Tiitu Takalo (Author), Helena Halmari (Translator), Michael Demson (Translator), Paul Buhle(Afterword)
North Atlantic Books
Award-winning Finnish graphic novelist Tiitu Takalo tells the compelling story of the fight to save a historic working-class neighborhood from the threat of gentrification and concrete high-rises in her hometown in Finland. 
Based on a true story, this graphic novel masterfully interweaves the town of Annikki's rich history, the author's own love story with her partner, and their role in the community effort to save the neighborhood from demolition. From the formation of the landscape by prehistoric glaciers to the stories of the men and women laborers who once inhabited Annikki, Takalo explores every fascinating corner of this neighborhood she calls home. Featuring Takalo's luminous full-color art throughout, this story of a historic neighborhood's preservation is by turns thoughtful, humorous, and inspiring, and it will speak to all those who have been displaced from somewhere they love. The original Finnish text is beautifully translated and edited by Associate Professor Michael Demson and Professor Helena Halmari, editor-in-chief of the Journal of Finnish Studies.
Look for our Texas September Books Preview on Sunday, September 1.