Join us for a pop-up blog-hop!
"SO SORRY FOR YOUR LOSS"
by DINA GACHMAN
Grief & Bereavement / Love & Loss / Parenting & Relationships
Publisher: Union Square & Co.
Page Count: 240 pages
Publication Date: April 11, 2023
ABOUT THE BOOK: A heartfelt exploration about what it means to process grief, by a bestselling author and journalist whose experience with two devastating losses inspired her to bring comfort and understanding to others.

Since losing her mother to cancer in 2018 and her sister to alcoholism less than three years later, author and journalist Dina Gachman has dedicated herself to understanding what it means to grieve, healing after loss, and the ways we stay connected to those we miss. Through a mix of personal storytelling, reporting, and insight from experts and even moments of humor, Gachman gives readers a fresh take on grief and bereavement—whether the loss is a family member, beloved pet, or a romantic relationship. No one wants to join the grief club, since membership comes with zero perks, but So Sorry for Your Loss will make that initiation just a little less painful.

In the spirit of Elizabeth Kubler Ross books like On Grief and Grieving, or C.S. Lewis's A Grief Observed, So Sorry for Your Loss is the perfect gift for someone who is grieving. With her blend of personal experiences, expert advice, and just a little bit of humor, Gachman has provided a compassionate and compelling resource for anyone looking for grief books.
CLICK TO PURCHASE FROM:
Amazon * Barnes & Noble * Bookshop
ABOUT THE AUTHOR: Dina Gachman is a Pulitzer Center Grantee and a frequent contributor to the New York Times, Vox, Texas Monthly, and more publications. She's a New York Times bestselling ghostwriter, and the author of Brokenomics: 50 Ways to Live the Dream on a Dime. She lives near Austin, Texas, with her husband and son. Photo credit Jessica Comiskey.
Giveaway runs April 17-midnight, CDT, May 12, 2023
Click the above link to enter the giveaway. Good luck!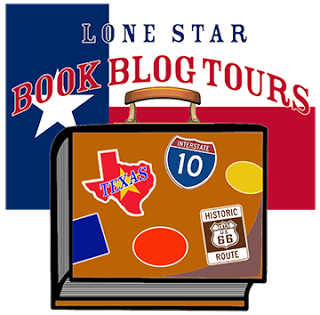 Click the blogs for direct links to book reviews, spotlights, & special features.