Join us on book blog tour!
Saturday, November 26, 2022
Sunrise, Sunburst, & Sundown
The Sky King Ranch Series
by Susan May Warren
Christian Fiction / Romance
ABOUT THE SKY KING RANCH SERIES: Meet the boys of Sky King Ranch! The Kingston brothers are back in town, and you can read their stories in the Sky King Ranch series books Sunrise, Sunburst, and Sundown by USA Today bestselling author Susan May Warren.
Sunrise:
Pilot Dodge Kingston has always been the heir to Sky King Ranch. But after a terrible family fight, he left to become a pararescue jumper. A decade later, he's headed home to the destiny that awaits him.
Sunburst:
When former Navy Seal and lifelong bachelor Ranger Kingston is called upon to take part in a rescue mission to save his brother Colt, who has been kidnapped by terrorists in Nigeria, he is shocked to find among the hostages a woman he knows and could never forget.
Sundown:
Former Delta Operative Colt Kingston may not know the truth, but he sure doesn't trust Tae, the woman who is caring for his ailing father at Sky King Ranch. Behind those beautiful blue eyes, he can tell there is a troubled–and smart–woman.
ABOUT THE AUTHOR: Susan May Warren is the USA Today bestselling author of nearly 90 novels with more than 1.5 million books sold, including the Global Search and Rescue and the Montana Rescue series, as well as Sunrise and Sunburst. Winner of a RITA Award and multiple Christy and Carol Awards, as well as the HOLT Medallion and numerous Readers' Choice Awards, Susan makes her home in Minnesota.

 
Giveaway ended December 9, 2022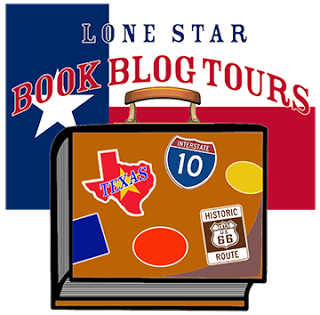 Click the blogs for direct links to book reviews and special features.
| | | |
| --- | --- | --- |
| 11/29/22 | | Series Spotlight |
| 11/29/22 | | BONUS Promo |
| 11/30/22 | | Review Book 3 |
| 11/30/22 | | BONUS Review Bk 1 |
| 11/30/22 | | BONUS Promo |
| 12/01/22 | | Review Book 2 |
| 12/02/22 | | Review Book 1 |
| 12/03/22 | | Excerpt, Book 1 |
| 12/04/22 | | Excerpt, Book 2 |
| 12/05/22 | | Excerpt, Book 3 |
| 12/05/22 | | BONUS Promo |
| 12/06/22 | | Review Book 1 |
| 12/07/22 | | Review Book 2 |
| 12/08/22 | | Review Book 3 |