Comfort and hope make a comeback in new Texas releases
Surprisingly cool mornings of late on the Caprock are comforting and give us hope that the summer dogs are preparing to slink away. As we attempt to comfort ourselves and each other, hope takes center stage from summer monsters, except for kids' Halloween reading, in the September Texas Books Preview. We've got exhortations to campaign and vote, Christmas in September, beautiful Black boys, soothing faith, inspirational self-help, nesting with gorgeous coffee-table books on landscaping and decorating, culinary diversity in cookbooks, Western adventure, Willie Nelson begins his fall 2020 conquest of the publishing industry, and a plethora of poetry. Oh, but there are exorcisms.
In these uncertain times, we can be certain of the bookish goodness delivered by Lone Star Lit. ¡Salud!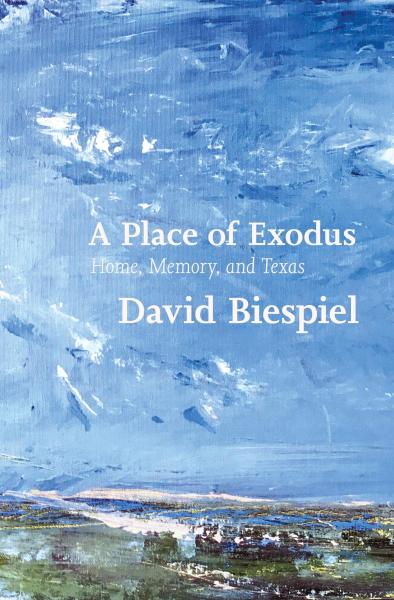 David Biespiel
Are we ever done leaving home? Acclaimed poet and memoirist David Biespiel tells the story of the rise and fall of his Jewish boyhood in Texas and his search for the answer to his life's central riddle. After a near-forty-year exile, Biespiel returns for a day to the world he left behind as a different person. He creates a moving meditation on the meaning of home, uncovering bittersweet realities of age, youth, and family with tenderness and devastating honesty.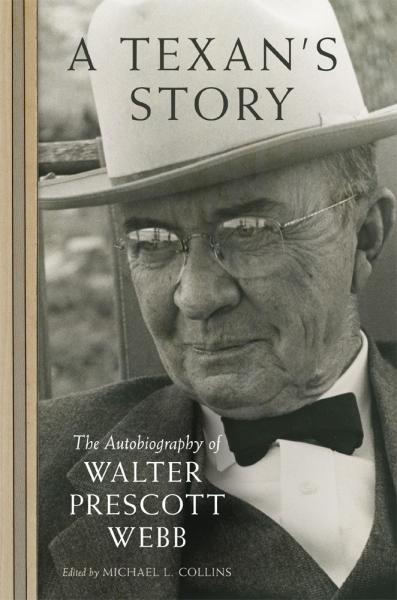 A Texan's Story: The Autobiography of Walter Prescott Webb 
Walter Prescott Webb, Michael L. Collins (Editor)
Walter Prescott Webb (1888–1963), a towering figure in Texas and western history and letters, published an abundance of books—but for decades the autobiography he'd written late in life sat largely undisturbed among his papers. Webb's remarkable story appears here in print for the first time, edited and annotated by Michael Collins, an authority on Texas history. This firsthand account offers readers a window on the life, the work, and the world of one of the most interesting thinkers in the history, and historiography, of Texas. 
Webb's narrative carries us from the drought-scarred rim of West Texas known as the Cross Timbers, to the hardscrabble farm life that formed him, to the bright lights of Austin and the University of Texas, where he truly came of age. Fascinating for the picture it summons of the Texas of his youth and the intellectual landscape of his career, Webb's autobiography also offers intriguing insights into the way his epic work, The Great Plains, evolved. He also describes the struggle behind his groundbreaking history of that storied frontier fighting force the Texas Rangers. Along the way, Webb reflects on the nature of historical research, the role that Texas and the West have played in American history, the importance of education, and the place of universities in our national culture.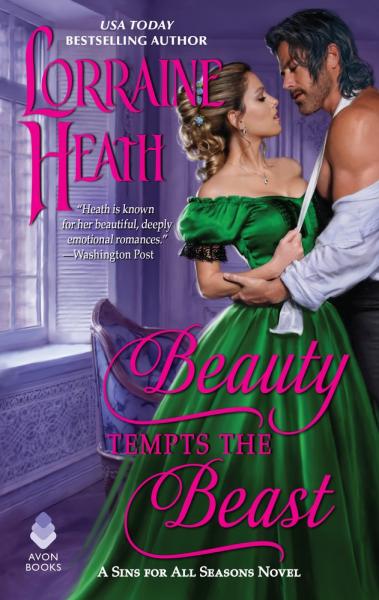 Beauty Tempts the Beast: A Sins for All Seasons Novel
Lorraine Heath
Althea Stanwick was a perfect lady destined to marry a wealthy lord, until betrayal left her family penniless. Though she's lost friends, fortune, and respectability, Althea has gained a scandalous plan. If she can learn to seduce, she can obtain power over men and return to Society on her terms. She even has the perfect teacher in mind, a man whose sense of honor and dark good looks belie his nickname: Beast.
Benedict Trewlove may not know his parentage, but he knows where he belongs—on the dark side of London, offering protection wherever it's needed. Yet no woman has ever made such an outrageous request as this mysterious beauty. Althea is out of place amongst vice and sin, even if she offers a wicked temptation he can't resist. But as the truth of his origin emerges at last, it will take a fierce, wild love to overcome their pasts.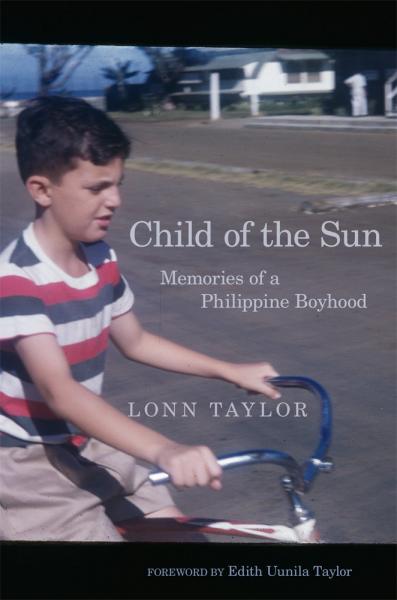 Child of the Sun: Memories of a Philippine Boyhood 
Lonn Taylor, Edith Uunila Taylor (Foreword)
Historian Lonn Taylor built a career as a curator in history museums, including the Smithsonian Institution. In retirement he wrote weekly columns on the people and places of Texas, signed the "Rambling Boy," that were distributed widely in print and on the radio. This book stands out from his numerous other books on historical and literary topics: it's the only one he wrote about himself and the last book he wrote before he died in June 2019. It describes how his experience of growing up in the Philippines from 1947 to 1955 shaped his entire life by teaching him the destructive power of war. 
In the Philippines, his father was employed as a civil engineer, building and rebuilding roads and bridges in the war-devastated islands. "I lived most of my daily life in a well-protected bubble of white colonialism," he says in this memoir of his youth, "and thought nothing about it." Despite that "well-protected bubble," Taylor was aware of the ruins all around him, the ravages of bombs and artillery shells, and of his Filipino neighbors unbowed by their loss of wealth and privilege or their confinement and starvation in Japanese internment camps. The manifest strengths and resilience of a society blended of Malay, Chinese, Spanish, and American cultures made him a lifelong believer in the benefits of multiculturalism—even as he bore witness to the islands' postcolonial woes: a feudal agricultural system maintained by landlords with private armies, corruption so endemic that even post office clerks expected tips for selling stamps, and deadly outbreaks of personal violence. As an American child in the Philippines, and then, inevitably, an outsider in the postwar America he returned to at fifteen, Taylor honed a keen and varied sense of difference in class, culture, and language. This nuanced understanding can be heard throughout Child of the Sun as Taylor reflects on his innocent years, conveying with hard-earned worldliness and wisdom all the beauty and lasting conflict of a lost world and time.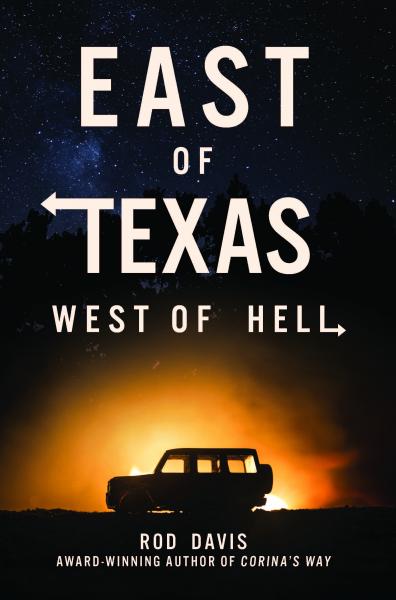 East of Texas, West of Hell: A Novel 
Rod Davis
The latest from prose stylist and accomplished novelist Rod Davis exposes the dark underbelly and underground economies of God's country. A desperate call from heiress Elle Meridian shakes ex-Dallas TV anchor Jack Prine from his comfortable life in the Big Easy as he begins his long search for Meridian's missing teenage daughter. Instead of the girl, Jack discovers the savaged bodies of drug dealers and embarks on a journey of relentless violence and lethal betrayal across the South. As an intricate web of deception, extortion, and murder unwinds, Prine finds himself at odds with neo-Nazis, the cartel, and the Dixie Mafia. Even if Prine can save Meridian's child, can he justify the blood on his hands? Rod Davis expands the thrilling world of South, America in this Southern noir, rife with chaos, unexpected turns, and fascinating characters.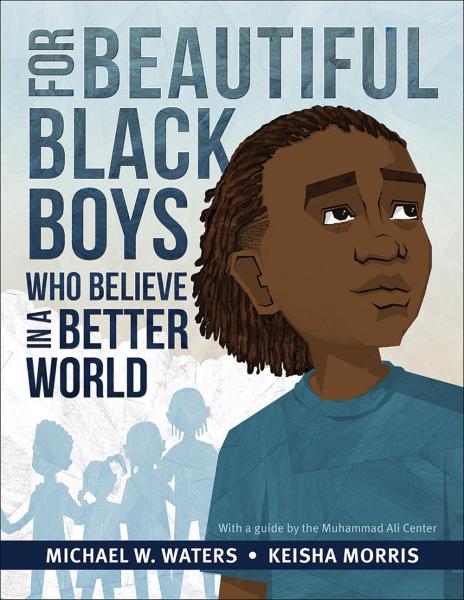 For Beautiful Black Boys Who Believe in a Better World
Michael W. Waters, Keisha Morris (Illustrator)
Inspired by real-life events, this honest, intimate look at one family's response to racism and gun violence includes a discussion guide created by the Muhammad Ali Center in Louisville, Kentucky, a multicultural center and museum committed to promoting respect, hope, and understanding.
"Dad, what happened?"
"Why are they shooting?"
"What is this vigil for?"
The shootings keep coming, and so do Jeremiah's questions. Dad doesn't have easy answers, but that doesn't mean he won't talk about it—or that he won't act. But what if Jeremiah doesn't want to talk anymore? None of it makes sense, and he's just a kid. Even if he wants to believe in a better world, is there anything he can do about it?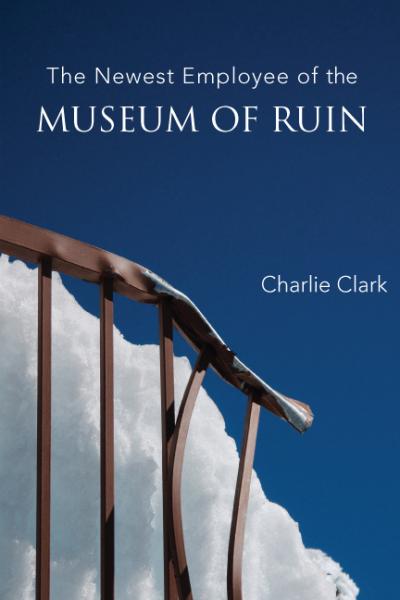 The Newest Employee of the Museum of Ruin  
Charlie Clark
In The Newest Employee of the Museum of Ruin, poet Charlie Clark interrogates masculinity, the pastoral, the lasting inheritance of one's lineage, and the mysterious every day. His speaker, ever aware of impending ruin, experiences a landscape colored by anxiety. But his speaker is also self-aware, curious, and trying to refrain from too much self-judgement: "I am sorry / for this cruel wish, but I want my life to outlast / bitterness."
The speaker turns over and over the materials of culture, asking what pleasure it creates, replicates, diminishes, or destroys. When the tension runs too high, the poet creates moments of relief: "Suffering is not a philosophy any more than rain is." Readers follow a speaker searching for ways to enjoy living within a damaged and declining world. Rich in image and wide-eyed, the beautiful, the plain, the ugly coexist in a debut collection fifteen years in the making.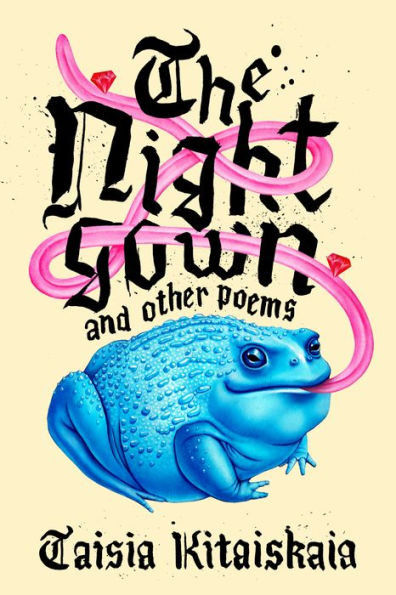 Taisia Kitaiskaia
The Nightgown is a mythic, mystic, and hungry collection of poems, a roiling landscape wandered over by wild swerves of language, creatures of all sorts, and mysterious beings such as The Folklore, The Hurt Opera, The Eunuch, and the titular angry Nightgown. Haunted by the magic and transformations of Slavic and Western European fairy tales, the symbolism of the Tarot, the medieval world, feminism, and a mythology all its own, The Nightgown bears an immigrant's fascination with the alien syrup of the English language's first stratum, that merciless Anglo-Saxon word-hoard preserving an ancient consciousness of human, beast, and earth. Funny and loud, the poems are strangely accessible in their animal awareness of mortality and urgency for contact with the unknown. The Nightgown is the debut book of poetry from renowned writer Taisia Kitaiskaia.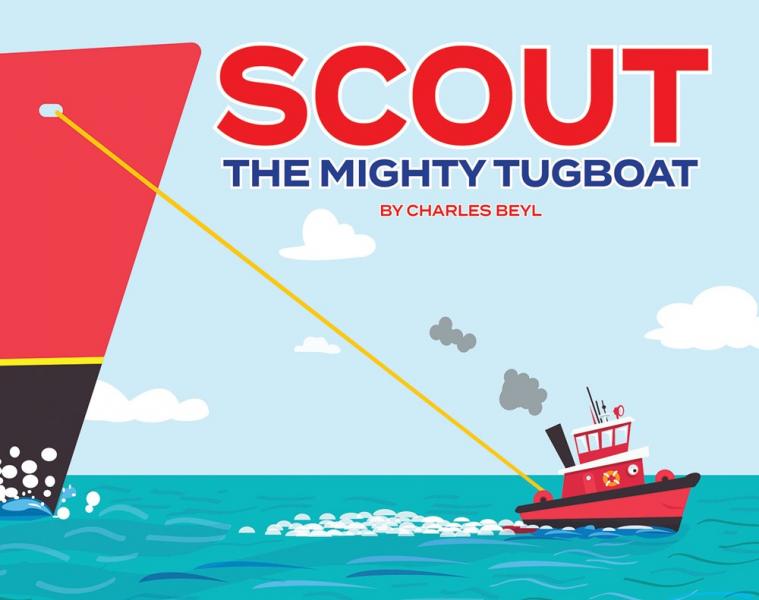 Charles Beyl, Charles Beyl (Illustrator)
Scout is strong. Is she strong enough to ask for help?
Chug, chug, chug. Scout the tugboat spends her days chugging through the bright blue water, pulling and pushing ships into port and out to sea, all by herself. But when an oil tanker is too heavy for Scout to pull alone, she learns that friends are always willing to help—and it's okay to ask them! With playful repetition and simple text, this charming story introduces readers to the classic theme of helping others.
¡Todos al Rodeo! A Vaquero Alphabet Book 
Dr. Ma. Alma González Pérez (Author), Teresa Estrada (Editor)
Third in a series of popular bilingual alphabet books, this picturesque children's book highlights the life and the history of the vaquero (cowboy). It includes many concepts, like rodeo and lasso, that emerged with the arrival of the Spaniards in the New World. Written by award-winning author and professor of bilingual education, Dr. María Alma González Pérez, this book is sure to delight and educate young children. Additionally, it is intended as a resource for the bilingual/dual-language classroom.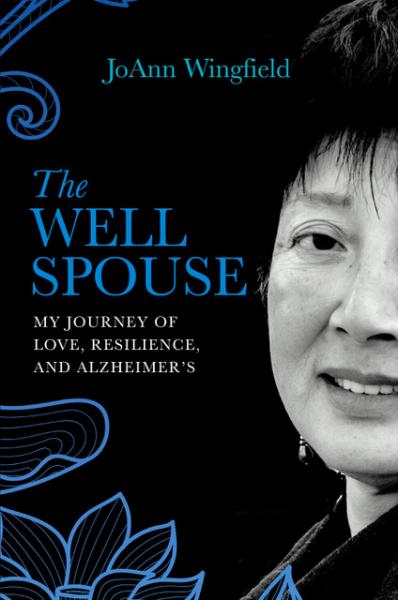 The Well Spouse: My Journey of Love, Resilience, and Alzheimer's 
JoAnn Wingfield 
The diagnosis of Alzheimer's disease is a proclamation of a long, slow, and agonizing death. It is a curse that takes with it many victims: friends and loved ones have to witness the painful deterioration of the afflicted; increasingly, they have to step in to compensate for the lost abilities of the ill person. A well spouse may have many questions: Will she or he have enough strength to go through the drudgery of caregiving day and night, year by year, without knowing when the end will be? How does one win a war against a disease that has no cure? How will love endure when one's life partner is not able to respond, reciprocate, or even recognize you? In this book, the author, a transplant from Shanghai, China, and a university professor, collects real, raw, humorous, and inspiring stories about caring for her husband through nine years of the ravages of Alzheimer's.
In the early stage, she was determined to live as fully as possible within the limitations of the disease. When home living became impossible, unwillingly, she moved her husband to an assisted living, mourned and grieved, and accepted that her husband's absence from the home they shared was perpetual. There he met "the other woman," and his unmanageable behavior got him booted from the facility. With the help of hired caregivers, a gay couple, she was able to care for her husband in a small apartment as moving him home was still dangerous. But soon after, one of the caregivers was ill with cancer. What should she do next? Drawing strength from her unwavering love for her husband, her experience of living through China's Great Famine and the Cultural Revolution, her compassion for people around her, and theirs for her, the author journeyed on. Through the twists and turns of her stories of love and loss, sorrow and despair, misfortunes and calamities, secrets and betrayals, and friendship and compassion, the author invites readers into her world of caregiving as a well-spouse with much honesty, candor, and intimacy: This might be a story of yours, or a friend or loved one of yours, now or one day. She offers her stories to console and confer, to validate and inspire.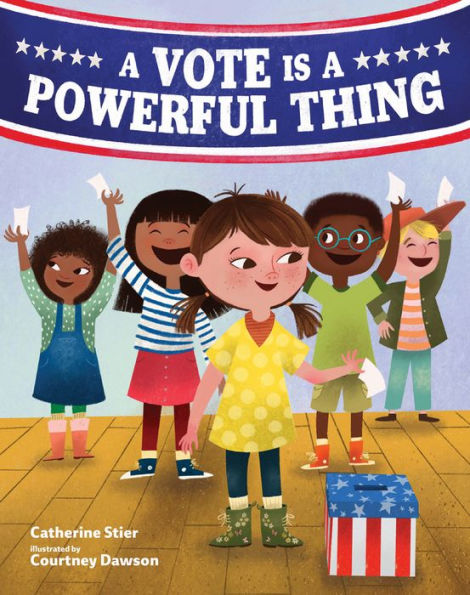 Catherine Stier, Courtney Dawson (Illustrator)
Callie knows there's a presidential election coming up. Her class is having an election, too, about an issue that affects them all—the class field trip! She's about to witness first-hand what a difference a vote can make—even a single vote—and along the way will find out about the election process and why people have fought for the right to vote throughout history. A great kids'-eye look at the power of the vote.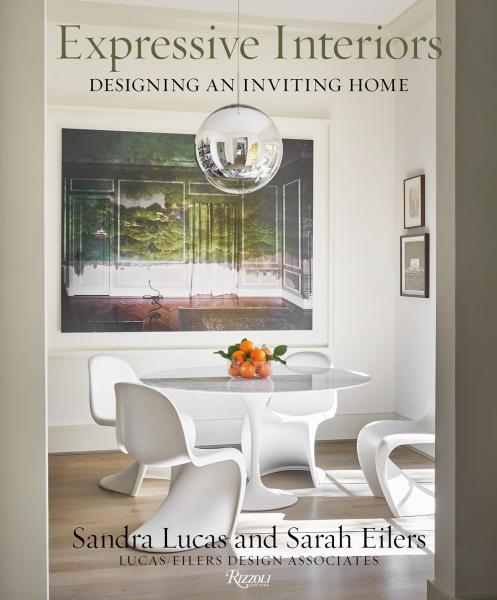 Expressive Interiors: Designing An Inviting Home 
Sandra Lucas, Sarah Eilers, Lucas/Eilers Design Associates
From the Third Coast comes this inspirational interiors book by award-winning interior designers Sandra Lucas and Sarah Eilers, who show us how to design inviting homes with a classical backbone that are stylish and versatile for today's living. Native Houstonians Lucas and Eilers's aesthetic marries the entrepreneurial, can-do spirit of the West with Southern grace. The distinctive influences of their hometown—from the architecture of John Staub to the textures and color palettes of the surrounding Texas ranches and expansive landscapes to the impact of futuristic NASA—infuse their design choices. Whether traditional, contemporary, or transitional in style, the rooms they create are timeless. 
The duo's seasoned insight into the principles and elements of interior design forms the book's heart. Touching on such topics as scale and proportion, color and light, and pattern and texture, they explore their pragmatic, imaginative approach to creating expressive living spaces in a diverse range of projects from coast to coast. They then tour us through several homes, including a comfortable family ski compound in Utah with repurposed rough-hewn wooden beams and custom forged-steel fireplace surrounds; a Houston shotgun home rich with patina; and a charming Gulf Coast beach house. For those passionate about interiors, this wealth of design fundamentals is inspirational.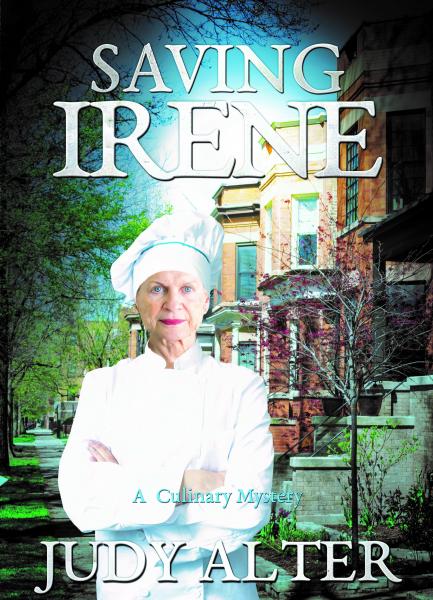 Judy Alter
Irene Foxglove wishes she were a French chef. Henrietta James, her assistant, knows she is nothing more than a small-time TV chef on a local Chicago channel. And yet when Irene is threatened, Henny tries desperately to save her, wishing always that "Madame" would tell her the truth—about her marriage, her spoiled daughter, her days in France, the man who threatens her. Henny's best friend, the gay guy who lives next door, teases her, encourages her, and shares meals with her, even as she wishes for more. Murder, kidnapping, and some French gossip complicate this mystery, set in Chicago and redolent with the aromas of fine food.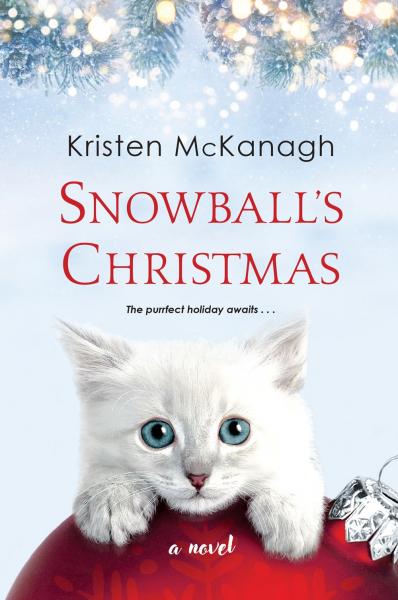 Kristen McKanagh
Snowball—an aptly named bundle of feline fluff—is thankful to be spending her first Christmas in the comfort of Weber Haus, the Victorian B&B run by Miss Tilly. Emily Diemer, who cooks for the guests, dotes on Snowball, but she's not thrilled about another new arrival at the B&B: Miss Tilly's nephew, Lukas. Which is odd, because Snowball's animal instincts tell her that Lukas and Emily should definitely be friends. 
Everything Emily needs is in this quaint community—including, she hopes, the chance to open her own bakery one day. She doesn't think much of Lukas for leaving his aging aunt to struggle while he jets around the world taking photographs. But now that he's here, helping to spruce up the property and getting mixed up in Snowball's antics, she begins to soften a little, until she learns what he has planned: Lukas is going to sell Weber Haus so that Miss Tilly can retire. But Snowball is certain that this B&B, and these people, are supposed to be her forever home. Somehow, she has to get these stubborn humans to see things through the wisdom of a cat's eye and a kitten's loyal, loving heart.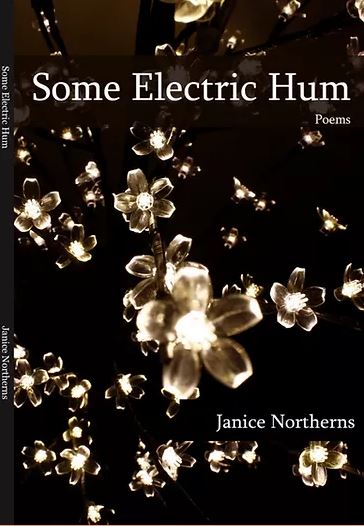 Janice Northerns 
Janice Northerns's debut poetry collection interrogates gender and social norms in the stark landscape of West Texas. The brave and beautifully crafted poems explore topics of coming of age, womanhood, immigration, and human rights. Poet Traci Brimhall says, "Some Electric Hum disentangles the gnarled branches of a family tree into poems of complicated love and endurance. Deeply engaged with place, these poems range across Texas to Kansas to hold up the objects and people that created a personal history and 'grapple with words just west of the tongue.' Intimate and invested in the lives of others, Northerns crafts narratives of tenderness and survival, reminding us all that it's always possible to move forward and carry our stories with us."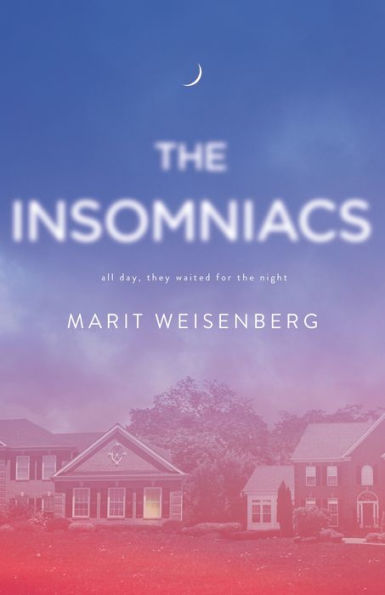 Marit Weisenberg
Ingrid can't sleep. She can't remember, either. A competitive diver, seventeen-year-old Ingrid is haunted by what she saw at the pool at a routine meet, before falling off the high dive and waking up concussed. The only thing she remembers about the moment before her dive is locking eyes with Van—her neighbor, former best friend, and forever crush—kissing his girlfriend on the sidelines. But that can't be all. 
Then one sleepless night, she sees Van out her window, looking right back at her. They begin not sleeping together by night, still ignoring each other at school by day. Ingrid tells herself this is just temporary, but soon, she and Van are up every night piecing her memory back together. As Van works through his own reasons for not being able to sleep, they're both pulled into a mystery that threatens to turn their quiet neighborhood into a darker place than they realized.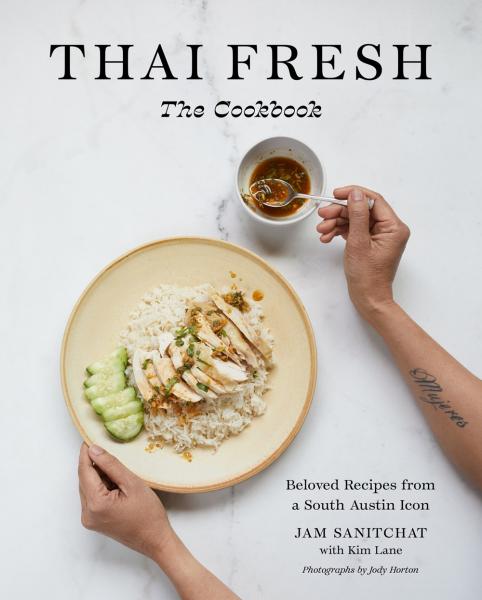 Thai Fresh: Beloved Recipes from a South Austin Icon
Jam Sanitchat, Kim Lane, Jody Horton (Photography)
Found within the eclectic South Austin neighborhood of Bouldin Creek is Thai Fresh, a gluten-free bakery, coffeehouse, vegan ice cream mecca, and, most importantly, Thai restaurant and learning center. Chef Jam Sanitchat built this culinary complex and teaching space piece by piece by expanding into neighboring spaces, forging relationships with local growers and producers, and adding new facets to her culinary repertoire as time and money allowed. The result is a wildly successful amalgam of food, beverages, and services that probably shouldn't work together but somehow does.
Thai Fresh is the road map to that success. Follow Jam from her early days of cooking for friends during graduate school at the University of Texas at Austin, to her popular farmers market stand, to her current establishment. Along the way, she taught thousands of people the art of cooking Thai cuisine and fed eager crowds at countless cultural and community events. Discover why this collection of Jam's top-selling and most sought-after recipes, like Thai-Style Chicken and Waffle and The ULTIMATE Sauce—all stunningly captured by James Beard award–winning photographer Jody Horton—was requested by, and 100 percent funded by, her loyal community.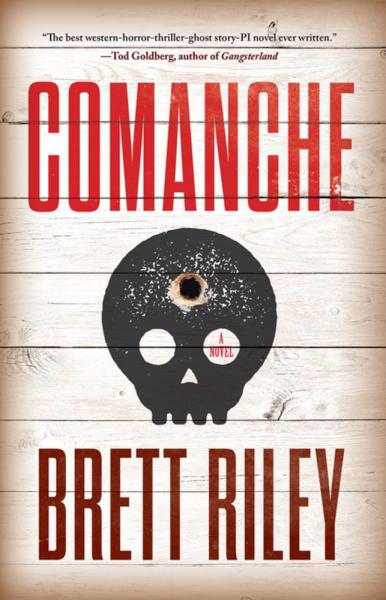 Brett Riley
In 1887 near the tiny Texas town of Comanche, a posse finally ends the murderous career of The Piney Woods Kid in a hail of bullets. Still in the grip of bloodlust, the vigilantes hack the Kid's corpse to bits in the dead house behind the train depot. The people of Comanche rejoice. Justice has been done. A long bloody chapter in the town's history is over. 
The year is now 2016. Comanche police are stymied by a double murder at the train depot. Witnesses swear the killer was dressed like an old-time gunslinger. Rumors fly that it's the ghost of The Piney Woods Kid, back to wreak revenge on the descendants of the vigilantes who killed him. Help arrives in the form of a team of investigators from New Orleans. Shunned by the local community and haunted by their own pasts, they're nonetheless determined to unravel the mystery. They follow the evidence and soon find themselves in the crosshairs of the killer.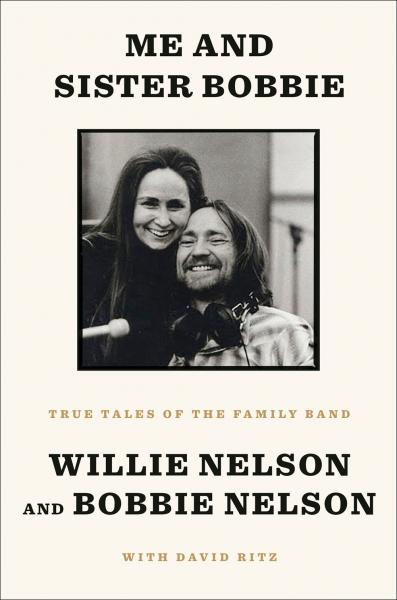 Me and Sister Bobbie: True Tales of the Family Band
Willie Nelson, Bobbie Nelson, David Ritz
Abandoned by their parents as toddlers, Willie and Bobbie Nelson found their love of music almost immediately through their grandparents, who raised them in a small Texas town. Their close relationship—which persists today—is the longest-lasting bond in both their lives. 
In alternating chapters, this heartfelt dual memoir weaves together both their stories as they experienced them side by side and apart. The Nelsons share powerful, emotional moments from growing up, playing music in public for the first time, and facing trials in adulthood, as Willie pursued songwriting and Bobbie faced a series of challenging relationships and a musical career that took off only when attitudes about women began to change in Texas. The memoir is Bobbie's first book, and in it she candidly shares her life story in full for the first time. Her deeply affecting chapters delve into her personal relationships and life as a mother and as a musician with technical skills that even Willie admits surpass his own. In his poignant stories, Willie shares the depth of his bond with his sister, and how that bond carried him through his most troubled moments. Willie and Bobbie have supported each other through unthinkable personal heartbreak, and they've always shared in each other's victories. Through dizzying highs and traumatic lows, spanning almost nine decades of life, Willie and Bobbie have always had each other's back.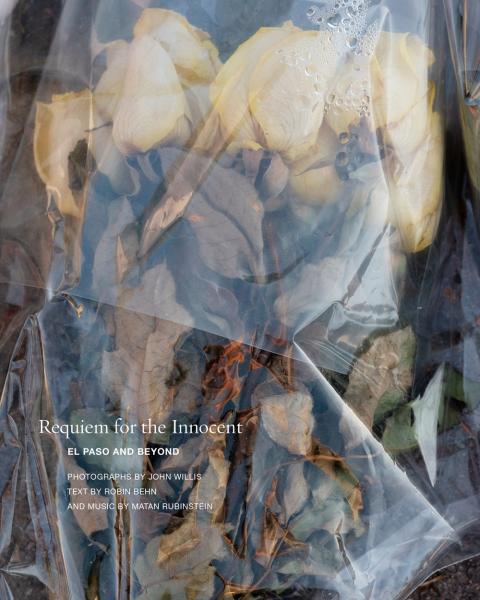 Requiem for the Innocent: El Paso and Beyond 
Robin Behn, Matan Rubenstein, John Willis (Photography)
On August 3, 2019, a mass shooting occurred at Walmart Supercenter #512 in El Paso, Texas. A twenty-one-year-old white supremacist, who drove from the DFW Metroplex, targeted "Mexicans" and shot and killed twenty-two people: thirteen Americans, eight Mexicans from nearby Ciudad Juarez, and one German, and injured twenty-seven others. It was the seventh deadliest mass shooting in the United States since 1949 and the deadliest attack on Hispanic and Latinx Americans in U. S. history. 
A provocative and somber tribute, this chapbook and the traveling exhibition that accompanies it are meant to honor the memory of those twenty-two beautiful, innocent beings who lost their lives in El Paso on that summer day and to help heal not only the twenty-seven others who were injured, but the countless others in America, New Zealand, Norway, and the world who suffer and have suffered from hate in whatever form it takes. All royalties earned from the sale of the chapbook and all special collections received at the exhibit are being donated to the families of those who died and were injured on that fateful day in El Paso.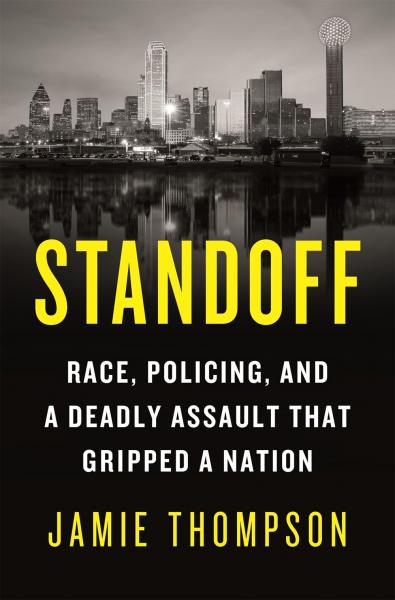 Standoff: Race, Policing, and a Deadly Assault That Gripped a Nation 
Jamie Thompson
On the evening of July 7, 2016, protesters gathered in cities across the nation after police shot two black men, Philando Castile and Alton Sterling. As officers patrolled a march in Dallas, a young man stepped out of an SUV, wearing a bulletproof vest and carrying a high-powered rifle. He killed five officers and wounded eleven others. It fell to a small group of cops to corner the shooter inside a community college, where a fierce gun battle was followed by a stalemate. Crisis negotiator Larry Gordon, a twenty-one-year department veteran, spent hours bonding with the gunman—over childhood ghosts and death and shared experiences of racial injustice in America—while his colleagues devised an unprecedented plan to bring the night to its dramatic end. 
Thompson's minute-by-minute account includes intimate portrayals of the negotiator, a surgeon who operated on the fallen officers, a mother of four shot down in the street, and the SWAT officers tasked with stopping the gunman. This is a deeply affecting story of real people navigating a terrifying crisis and a city's attempts to heal its divisions.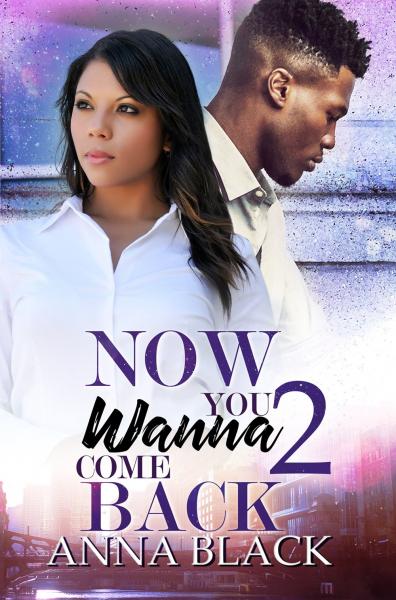 Anna Black
Leila, Rayshon, and Devon have been in a warped love triangle ever since Devon's cold heart and neglect left Leila seeking comfort in Rayshon's arms. 
It was a battle for her heart, but Rayshon won, and now he and Leila are happily expecting their second child. The marriage is a little shaky because now that Leila is losing her business, the strain is almost too much for the relationship to bear. Feeling alone again, Leila turns to Devon, who is more than happy to be a shoulder for her to cry on. Who will ultimately win Leila's heart?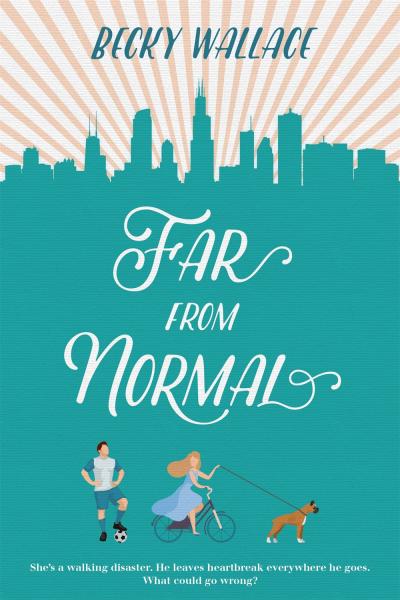 Becky Wallace
Maddie McPherson is sick of Normal—both her hometown of Normal, Illinois and being the 'normal' sibling. But when she lands a summer internship with a sports-marketing firm, she finally has a chance to crawl out of her genius brother's shadow—not to mention, a glowing letter of recommendation to secure her admission to her dream college. 
But Maddie's nickname is "Calamaddie" for a reason, and when the company tasks her with repairing the image of teen-soccer-phenom Gabriel Fortunato, she wonders if she's set herself up for embarrassment. Gabriel is a tabloid magnet, who's best-known for flubbing Italy's World Cup hopes. As Maddie works with him to develop "pleasant and friendly" content for social media, she also learns he's thoughtful, multi-talented, and fiercely loyal—maybe even to a fault. Falling for a footballer is exactly how Calamaddie would botch this internship, but with the firm pressuring her to get the job done, perhaps her heart is worth risking?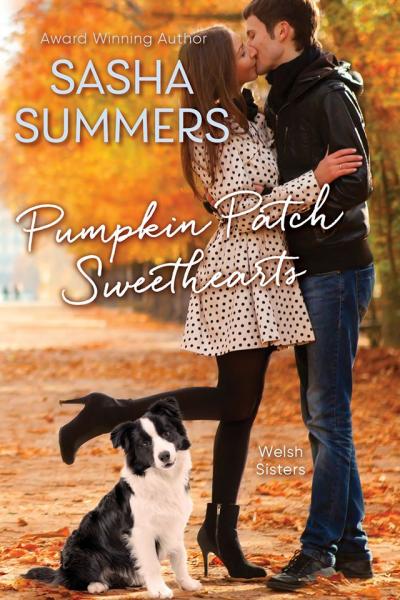 (The Welsh Sisters Book 2) 
Sasha Summers
Art teacher Harley Welsh is charmed by her newest student, a little girl whose shyness disappears the second her hands are covered in clay or paint. Moving wasn't easy for Nadia, so to help her, Harley resurrects the countdown to the Great Pumpkin Patch—a must-do fall activity list from her childhood. She's determined to show Nadia and her family how wonderful life in Crossvine Creek is. But Harley didn't plan for Nadia's father to be single, distractingly handsome, and everything she's running from. 
New high school football coach Josh McBride is hoping a smaller town will give him more time to focus on his children. While his son is adjusting to the move, his daughter is struggling. Harley's offer to help via a fun, seasonal-themed activity list is a welcome gift. Her love for the town is infectious, and soon his kids aren't the only ones falling under her spell. But Josh can't help but wonder what happens when they reach the end of the list?
***
BUT WAIT, THERE'S MORE!
 There are so many Texas books publishing in September that we couldn't feature all of them. The following books also publish in September:
Biography & Memoir
Mississippi Milkwater: Found and Lost in the Twentieth State by Dr. Sybil Estess
The Man Who Ran Washington: The Life and Times of James A. Baker III by Peter Baker, Susan Glasser
From Behind the Screen: How a Brash Young Man from Jim Crow New Orleans Became a Civil Rights Leader in Texas by Curtis M. Graves
The Rise of Climate Science: A Memoir by Gerald R. North
Donald Seldin: The Maestro of Medicine by Raymond S. Greenberg
The Last Brahmin: Henry Cabot Lodge Jr. and the Making of the Cold War by Luke A. Nichter
Everything Beautiful in Its Time: Seasons of Love and Loss by Jenna Bush Hager
Business
Quantum Lean: Taking Lean Systems to the Next Level by Sean Fields, Michael Sanders
Bidding to Buy: A Step-by-Step Guide to Investing in Real Estate Foreclosures by David Osborn, Aaron Amuchastegui
Children's
BenBee and the Teacher Griefer: The Kids Under the Stairs by K.A. Holt
The Story of Simone Biles: A Biography Book for New Readers by Rachelle Burk
The Ghostly Tales of the Queen Mary by Shelli Timmons
A Day at SFA by Shirley Luna, Donna Parish, Tristan Brewster (Illustrator)
Paddy the Platypus by Patricia Harris, Tristan Brewster-Arnold (Illustrator)
Sailing Against the Odds by Carolyn Tollefson
Everything's Bigger in Texas #2 by Samuel P. Fortsch, Manuel Gutierrez (Illustrator) 
The Mutant Mushroom Takeover by Summer Rachel Short
A Ray of Love by Nancy Harrison, John Joseph (Illustrator)
Mindy Kim, Class President by Lyla Lee, Dung Ho (Illustrator)
Christian Fiction
Airborne by DiAnn Mills
Nine by Rachelle Dekker
Christmas
Keeping Christmas: 25 Advent Reflections on A Christmas Carol by Allison Pittman
Dear Santa, Love Texas: A Lone Star State Christmas Celebration—With Real Letters! by Michele Robbins, Pham Quang Phuc (Illustrator) 
Honky Tonk Christmas by Carolyn Brown
Snow Angel Season: Christmas in Eternity Springs, Christmas Wishing Tree by Emily March
Making Room: Sharing the Love of Christmas by Ed Robb
Cookbooks & Food
The Mexican Home Kitchen: Traditional Home-Style Recipes That Capture the Flavors and Memories of Mexico by Mely Martínez
The 30-Minute Pescatarian Cookbook: 95 Easy, Healthy Recipes by Dani Colombatto
Culture & Criticism
Charlotte Brontë at the Anthropocene by Shawna Ross
Breaking Bread with the Dead: A Reader's Guide to a More Tranquil Mind by Alan Jacobs
The Photoromance: A Feminist Reading of Popular Culture by Paola Bonifazio
Getting Signed: Record Contracts, Musicians, and Power in Society by David Arditi
Sex, Love, and Letters: Writing Simone de Beauvoir by Judith G. Coffin
The Gifting Logos: Expertise in the Digital Commons by E. Johanna Hartelius
Faith & Inspiration
Didn't See That Coming: Putting Life Back Together When Your World Falls Apart by Rachel Hollis
You Are Never Alone: Trust in the Miracle of God's Presence and Power by Max Lucado
The Future of Christian Marriage by Mark Regnerus
Choose: A Study of Moses for a Life that Matters by Jodie Niznik
Survive the Day: Thriving in the Midst of Life's Storms by Ben Young
Half the Battle: Healing Your Hidden Hurts by Jonathan Chasteen, Craig Groeschel (Foreword)
When Women Pray: 10 Women of the Bible Who Changed the World through Prayer by T. D. Jakes
An Unconventional God: The Spirit according to Jesus by Jack Levison
Fantasy
The Hellion: Malus Domestica #3 by S. A. Hunt
Fiction
The Unraveling of Cassidy Holmes: A Novel by Elissa R Sloan
The Resurrection of Fulgencio Ramirez: A Novel by Rudy Ruiz
The Mighty Oak by Jeff W. Bens
The Ancestry of Objects by Tatiana Ryckman
Toward That Which is Beautiful: A Novel by Marian O'Shea Wernicke
She Gets That from Me by Robin Wells
Graphic Fiction & Nonfiction
Willie Nelson: A Graphic History by T. J. Kirsch, Havard S. Johansen (Illustrator), et al
Fault Lines in the Constitution: The Graphic Novel: The Framers, Their Fights, and the Flaws That Affect Us Today by Cynthia Levinson, Sanford Levinson
Black Heroes of the Wild West: Featuring Stagecoach Mary, Bass Reeves, and Bob Lemmons: A TOON Graphic by James Otis Smith, Kadir Nelson (Introduction)
History
Collegiality and the Constitution: The Eastern District of Texas 1846 to 2006 by Mark Barringer
Cold Case: The Assassination of Pat Garrett: Investigating History's Mysteries by W. C. Jameson
Rain of Steel: Mitscher's Task Force 58 Ugaki's Thunder Gods and the Kamikaze War off Okinawa by Stephen L Moore
Horror
Night of the Mannequins by Stephen Graham Jones
Mystery & Suspense
Make Them Cry: A Novel by Smith Henderson, Jon Marc Smith
Second Cousin Once Removed by Kenneth L. Toppell
Paranormal
The Penguin Book of Exorcisms by Joseph P. Laycock (Editor)
Crush by Tracy Wolff
Photography
Hocker: 2005-2020 Landscapes by Hocker, Helen Thompson (Text)
Poetry
Everything Comes Next: Collected and New Poems by Naomi Shihab Nye
Romance
Wild Nights in Texas by Delores Fossen
My Fallen Saint by J. Kenner
Science
Gaian Systems: Lynn Margulis, Neocybernetics, and the End of the Anthropocene by Bruce Clarke
Science Fiction
The Barrington Job by William R. Humble
The Phlebotomist by Chris Panatier
Self-Help
Compete Every Day: The Not-So-Secret Secret to Winning Your Work and Life by Jake Thompson
The End is Near: Planning the Life You Want After the Kids Are Gone by Amie Eyre Newhouse
Unstoppable: Discover Your True Value, Define Your Genius Zone, and Drive Your Dream Career by Tracy Timm
The B Words: 13 Words Every Woman Must Navigate for Success by Tricia Kagerer
Short Stories
Each of Us Killers by Jenny Bhatt
Sports
Loving Sports When They Don't Love You Back: Dilemmas of the Modern Fan by Jessica Luther, Kavitha Davidson
Wingshooting: More Birds in Your Bag by Peter F. Blakeley
Theater
Voices of East Texas by Bobby Johnson
Transoceanic Animals as Spectacle in Early Modern Spain by John Beusterien
Young Adult
Bunny Call (Five Nights at Freddy's: Fazbear Frights #5) by Scott Cawthon
Western
Hardeman Lodge by W. W. McNeal
Ralph Compton: Return to Gila Bend by Carlton Stowers
Stand Up and Die by William W. Johnstone, J. A. Johnstone
Last Train to Gun Ridge by Cole Shelton
Look for your October Texas Books Preview on Sunday, September 27!