September's stubbornly warm breeze brings a bevy of new books
Saturday, September 2, 2023
As autumn struggles to awaken, September's stubbornly warm breeze brings us a bevy of new Texas-connected books. Whether you're looking for a murderous mystery or mesmerizing memoir to read during a muted football game, fall into terrific titles with Lone Star Lit.
Vannetta Chapman
An attack on a luxury cruise liner sends Department of Homeland Security agent, Allison Quinn to the Gulf Coast of Texas. She'll be working with Donovan Steele, a man who is sometimes her friend, sometimes her partner, and occasionally her archnemesis. And while she works to stop the attack, she's determined to find the persons responsible for her father's death.
When Quinn connects the burgeoning cyber-attack to the Anarchists for Tomorrow, she suspects that something terrible is looming, but what can terrorists hope to accomplish by disabling one cruise ship?
From Galveston to Cozumel, Quinn and Steele chase criminals intent on bringing down not just one ship, but the entire economy of the United States.
CA Humer
Sam Slater, retired Navy SEAL, battles the rich and powerful Carlos Ramirez to stop the Ramirez Cartel smuggling weapons across the southern border while he struggles to overcome his fear of failure and win the love of the beautiful Kate Hunter. 
Mary Alford
They were a match made in the hallowed halls of Quantico. Until Death came knocking… Seven years ago, FBI Profiler Megan Montgomery tapped into the mind of a serial killer—and nearly became his last victim. Her FBI colleague and then husband, Jack, put everything he had into bringing the killer to justice. The case took its toll on Megan and Jack and destroyed their marriage. With her heart in shambles, Megan fled to her small Inuit village in remote Alaska. Yet soon, her dreams of the past take a fresh and frightening twist from nightmare to reality. And the secrets Megan has kept will raise the stakes impossibly high.
DiAnn Mills
When the long-awaited reunion between Risa and her brother, Trenton, ends in tragedy, Risa is riddled with guilt, unable to cope with the responsibility she feels over his death. On leave from the FBI, Risa returns to her former career as an English teacher at a local college, only to see her past and present collide when one of her students, Carson Mercury, turns in an assignment that reads like an eyewitness account of her brother's murder, with details never revealed publicly. Alarmed by Carson's inside knowledge of Trenton's death, Risa reaches out to her former FBI partner.
For fans of romantic suspense comes Facing the Enemy - a heart-pounding thriller from author DiAnn Mills about loss, betrayal, and finding the strength to trust again.
Thomas Goodman
When Santa Claus enters a Texas bank just before Christmas in 1927, no one expects him to pull a gun.
The fake white beard hides his identity from his neighbors while he and three others take everything. But their easy heist goes sideways fast when armed lawmen and citizens assemble to claim a new reward for dead bank robbers.
Taking hostages, the gang forces a path through a frenzied and bloody shootout, setting the whole Lone Star state on their trail.
One bandit dies in the getaway. One is executed in the electric chair. One swings from a rope in a mob lynching. The last man finds a life he always hoped for . . . if only he can keep it. 
Collin Hall
This joyful and introspective picture book about navigating biracial identity follows a blue-green narrator on a journey of self-discovery. Written in playful rhyme, Mostly Me is an ode to readers of all ages that have felt out of place, questioning who they are.
Navigating oft-asked questions like "Who am I? Do I belong?", readers discover the most empowering answer of all: "I'm mostly me." Written and illustrated by two biracial storytellers, author Collin Hall and artist Crystal Dawn Chaffee, this book creates a vibrant and uplifting message for anyone who feels like they're in-between.
Lawrence Wright
A hilarious, sharply drawn send-up of Texas politics from the Pulitzer Prize winner and best-selling author Lawrence Wright, Mr. Texas follows the story of a dark-horse candidate who risks his personal happiness for a career in the Texas House of Representatives.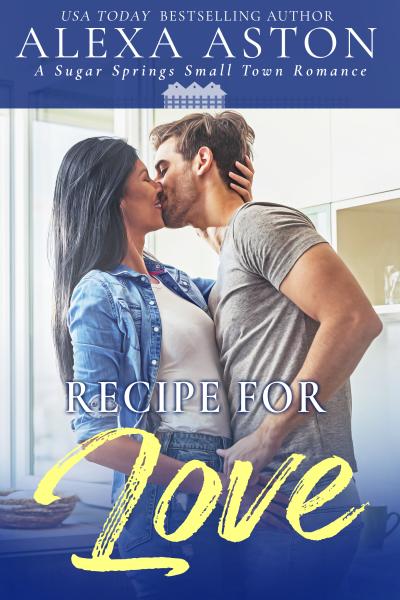 Recipe for Love: A Small Town Romance (Sugar Springs Book 5)
Alexa Aston
Chef Viviana Romano falls for a moody chef who sinks her into massive debt. She returns to her hometown and takes over Romano's, her parents' pizza parlor. ER physician Ford Carpenter spent summers in Sugar Springs. Facing burnout from eighteen-hours days, he agrees to go into practice with his uncle.
Ford begins a romance with a reluctant Vivi, who is hesitant to commit to a relationship after being burned in the past.
Will Vivi be able to risk her heart and find a future with Ford—or will the demons from her past doom their relationship?
Thomas J. Nichols
The Third Dawn provides a unique insight into the younger years of the life of Jesus, the Nazarene. Accompanied by His lifelong friend, Nur, Jesus ventures throughout the cities and villages of Galilee, Samara, and Judea and across the sea to the port city of Ephesus. Though divine and human, and with Nur always at His side, the Messiah faces the joys and hardships of humanity – Jews and gentiles, rich and poor, believers and nonbelievers, freemen and slaves. Enjoy a firsthand view of His private life; see and feel His power and authority when He performs a miracle on the mountaintop above Capernaum, a vital city in His life's mission.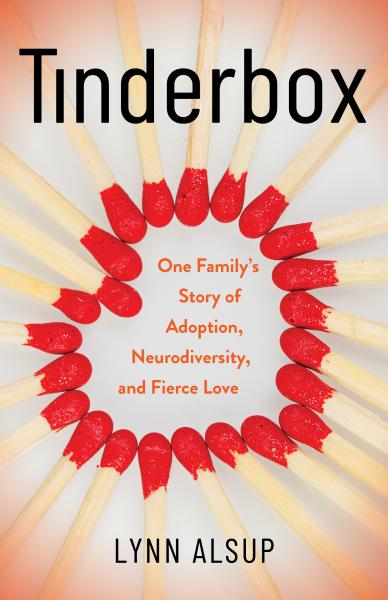 Lynn Alsup
Preschool Clare enchanted with belly laughs and shining smiles. Also, thrashed and wailed as Lynn crouched on her bed—pillow clutched over head—her past trauma triggered. A pre-teen trip offered joy in ruby red hibiscus blooms and the music of Haitian Creole, but back home in Texas, Clare shattered mirrors into shards. At thirteen, as she and Lynn walked hand in hand under neighborhood oak trees, Clare calmly detailed her plan to die.
Over the next years, the family wove through psychiatric hospitals, along the Appalachian Trail, and in and out of residential placements. Marriage, faith, and sanity barely survived. Then Lynn discovered FASD—affecting one in twenty children—and the FASCETS Neurobehavioral Model. Learning to celebrate and accommodate neurodiversity transformed them all.
Russell J. Sanders
A serial killer is stalking young gay men in a Midwest college town. High school senior Kevin Bland, rich, brilliant, and a wild-child, meets a college freshman, Mitch Christman, who is just Kevin's type. And also the killer's type. Adding to the mix is college sophomore Brent who enlists Mitch's help in finding answers and possibly unmasking the killer. And all the while, Dr. Spencer Fellows, anti-gay crusader, and hate-monger, stirs the pot, praising the killer for ridding the city of gay men, one by one by one.
Manning Wolfe
In this lawyer on the run action suspense, attorney Quinton Bell loses the trial of his career, and possibly his life. Dead By Proxy takes you on a heart-pounding journey through the life of a criminal defense attorney, whose world is wiped out. When Quinton loses a career-defining case, he finds himself being hunted by the very client he tried to save. As Quinton navigates the treacherous path of survival, he is running from a powerful and relentless adversary who will stop at nothing to see him silenced. Will Quinton Bell find a way out, or will he forever be a target in a deadly game of cat and mouse?
Amanda M. Thrasher
Get ready to join Lilly, Boris, and Jack on an unforgettable journey filled with excitement, laughter, and a touch of mayhem. Brace yourself for a whirlwind of mishaps as these three fairies plan a magnificent magical ball, only to encounter an unforeseen disaster! Experience the magic of friendship with Lilly, the quick-witted and resourceful fairy, Boris, the mischievous fairy with a heart of gold, and Jack, the troublemaker with a curious, adventurous spirit on their latest adventure. Throughout, Lilly, Boris, and Jack teach the true meaning of friendship and teamwork. Together with their friends, they'll overcome challenges, learn valuable lessons, and create memories that will last a lifetime. Don't miss out on this enchanting tale! 
Jinx Schwartz
After all the kerfuffles she's been involved in since arriving in Mexico, she's sworn to mind her own bidness. But Hetta's a sassy Texan with a new snazzy yacht, and she's not afraid to use it. Can she avoid conflict? Don't bet your last peso on it.
Abby Goldsmith
In a galaxy-spanning utopia where the rulers are networked together for instant communication, nothing goes unnoticed. There's no crime. No secrets. No privacy. And no way to escape. Until Thomas unintentionally captivates a top influencer. If he's going to help his enslaved friends, he'll need to trick her… plus her audience of thirty trillion followers. And so Thomas's galactic conquest begins. 
Kathleen Y'Barbo
Air Force veteran Dr. Lane Bishop and Nora Hernandez's romance has cooled. What Lane hasn't told her is his PTSD, which manifests mostly with nightmares, makes him believe he's damaged goods. But that is about to change when he meets a stray pup that acts a lot like a military working dog. When a tornado hits Brenham, there is damage in the downtown area and a fire is ignited in Nora's new store. A Belgian Malinois dog is seen at the fire and later Lane sees him at a wedding venue where an explosion occurs. Not long after, a second explosion rocks Brenham and sends Nora and Lane on a hunt for the person responsible. Will the pair find the guilty party before more damage is done to the city's landmarks? And will Lane find the words to tell Nora how much he loves her before it's too late?
ML Barrs
After a young girl goes missing, former TV crime reporter Vicky Robeson joins the search with the help of her attractive new love interest. They take his RV to a tiny town in rural Missouri that's filled with odd characters and darker secrets. But Vicky has secrets of her own. She believes this kidnapped girl may be linked to a case she reported on nine years ago, when a mystery child was found walking on levee, bloody and unable to speak. Back then, Vicky failed to follow up clues only she knew. Now, she has a chance to redeem herself. As she uncovers secrets, it becomes clear someone will kill to keep them hidden.
Something Borrowed, Something 90% Dark
Amber Royer
Felicity Koerber's bean to bar chocolate shop on Galveston's historic Strand is hosting the friends and family coming into town for her best friend Autumn's wedding. As matron of honor, Felicity has a ton of tasks to complete - including making chocolates for the gift bags. She begins to discover that not everything is as it seems among the wedding guests. Can she handle the wedding preparations, pull off turning her shop into a concert venue, and unmask the killer - before anyone else dies?
C.J. Peterson
Robin Flynn's life was one firestorm after another. With the tender heart of an artist, she learned at a young age to take life as she saw it. She loved art, painting, and particularly working with metal. It was her escape when her life took turns for the worst. Unfortunately, she found herself in a precarious position. She accidentally burned down an abandoned warehouse. Nate Mitchell always wanted to be a fire marshal. He was getting everything he ever wanted. Dating the girl of his dreams while in training to be a fire marshal. What could go wrong? What happens when a fire marshal falls in love with an arsonist before he finds out she's the arsonist? Find out in Tested By Fire.
Carmen Tafolla
Twelve-year-old Celina Teresa Guerrera Amaya is a warrior for her name, her history, and her right to celebrate despite the challenges. With the help of her grandmother and three very special friends, she survives turbulent times, a history book that erases her Mexican heritage, her father's deportation, and a challenging pandemic, and learns to use her pen to show the world the beauty of all cultures. Written in verse, this contemporary novel tackles many struggles teens face, including a desire to belong, confrontations with injustice, loneliness, and fighting for what you believe in. The School Library Journal calls it, "insightful, timely, and discussion-worthy… This beautifully written contemporary novel is highly recommended."
BUT WAIT, THERE'S MORE!
There are so many Texas-connected books publishing this month that we couldn't feature all of them. The following books also publish in September:
BOOKS FOR YOUNG READERS
Beneath the Swirling Sky by Carolyn Leiloglou
Bill's Bytes by J.D. Richards
The Collectors (Anthology)
Count on Texas by Nicole LaRue
Doña Quixote: Rise of the Knight by Rey Terciero
Down Came the Rain by Jennifer Mathieu
Elinor's Glad-To-Be-Together Family by Susan Layne
Hopelessly in Like by Ramona O'Cahane
I Love You Mucho Mucho by Rachel Más Davidson
Just Because by Matthew McConaughey
Lila and the Jack-o'-Lantern by Nancy Churnin
Mama's Year with Cancer by Nancy Churnin
Piece by Piece: Ernestine's Gift for President Roosevelt by Lupe Ruiz-Flores
Reach the Magic by Katie Crosbie Holland
A Reading Partner for Emerald by Patricia Vermillion
Royal Spy Institute by Elise Hennessy
Saving Sunshine by Saadia Faruqi
Sirens by Braden Cawthon
What NOW, Mollie? by Virginia V. Kidd
Who Haunts You by Mark Wheaton
The Wind Will Catch You by Michelle Theall
NONFICTION / HISTORY / POETRY
Belonging Rules by Brad Deutser
The Bodies Keep Coming: Dispatches from a Black Trauma Surgeon on Racism, Violence, and How We Heal by Dr. Brian H. Williams
The City That Killed the President by Tim Cloward
Country of the Cursed and the Driven by Paul Barba
Earning Their Wings: The WASPs of World War II and the Fight for Veteran Recognition by Sarah Parry Myers
Evidence Wealth: Investing Made Simple, Logical, and Worry-Free by James N. Whiddon , Matthew L. Gentry
From Behind the Screen by Curtis Graves
From the Womb of Sky and Earth by Leslie Contreras Schwartz
Ghostlight by Keith Carter
Haunted North Central Texas by Theresa Nordheim
Inverse Cowgirl by Alicia Roth Weigel
Lady Undertakers of Old Texas by Kathy Benjamin
Larry McMurty: A Life by Tracy Daughtery
Lonely Planet Texas 6 by Justine Harrington, Stephen Lioy, Regis St Louis, James Wong
Mi Cultura: The Photography of Al Rendon by Al Rendon
My Darling Boys: A Family at War by Fred H. Allison
Pastures of the Empty Page by George Getschow
Pool People by Gina Hooten Popp
Raza Schools: The Fight for Latino Educational Autonomy in a West Texas Borderlands by Jesus Jesse Esparza
The River Nuts: Down the Nueces with One Stroke by Avrel Seale
ROCKET MEN: The Black Quarterback Who Revolutionized Pro Football by John Eisenberg
Son of the Old West by Nathan Ward
Surrogate Eater by Jen Yáñez-Alaniz
Two Counties in Crisis: Measuring Political Change in Reconstruction Texas by Robert J. Dillard
What We Remember Will Be Saved by Stephanie Saldana
Where The Mean Girls Go by Laura Downey Hill
Wild Houston: Explore the Amazing Nature in and around the Bayou City by Suzanne Simpson & John Williams
Winifred Sanford: The Life and Times of a Texas Writer by Betty Holland Wiesepape
You Will Never Be One of Us: A Teacher, a Texas Town, and the Rural Roots of Radical Conservatism by Timothy Paul Bowman, Wayne Woodward
MYSTERY / HORROR / THRILLER
Barbecue Can Be Deadly by Ryan Rivers
Big Bad by Chandler Baker
Blunt Force Trauma by Jeff Kerr
Fixer-Upper Murder by Brittany E. Brinegar
For It Will Be Yours by Trey Everett
A Foul and Frightening Tail by Rachel Woods
Friday Night Frights by Brittany E. Brinegar
Here...Hold My Broom by Carol Kilgore
Killing Johnny Miracle by J.K. Franco
Kippenberger's Beer by Lane Hagood
Magic, Mayhem & Murder by Tessa Bryant
Perfect in Death by Reily Garrett
The Taste of Women by Cyan LeBlanc
Toes in the Tulips by Katherine H. Brown
Weapons Grade (A Jack Ryan Jr. Novel, Book 11) by Don Bentley
Whacked in the Woods by Judith Barrett
ROMANCE
Abigail's Arrangement by Kirsten Osbourne
The Battle Begins by Vivan Porter
Behind the Cigarette by Jacqueline Grandey
Breaking the Rancher's Rules by Cat Schield
Christmas Creek Cowboy by Delores Fossen
Dark Illusions by Karen Kelley
Dire Straits by C.P. Rider
Hal by Jennifer Ashley
Healing the Doctor's Heart by Lorin Grace
Hearts to Mend by Christina Berry
Just One Take by Chris Keniston
Keith: Firebrand Cowboys by Barb Han
The Key to Forever by Kelly Cain
The Magnolia and the Bleeding Heart by River Bennet
Mail Order Mate by Kirsten Osbourne
Marked for Revenge by Delores Fossen
My High Horse Czar by Bridget E. Baker
Queen of the Monsters by Erin Bedford
Rescuing the Stolen Child by Connie Queen
Resolute Investigation by Leslie Marshman
The Right One by Barbara A. Luker
Saint's Enrapturement by Ciara St. James
Second Chance at the Orchard Inn by Heather McGovern
A Simple Amish Christmas by Vannetta Chapman
Sins of the Father by Staci Warren
Some Kind of Blunderful by Livy Hart
The Sound of Sleighbells by Janet Dailey
Spill the Sweet Tea by Lyla Parish
Texas Bombshell by Cynthia D'Alba
Texas Scandal by Barb Han
Tiny Beauty by Laurie LeClair
The Trouble with an Heir by Stacey Kennedy
Trick Play by Britney Bell
Welcome to Wonderland by Bobbie Candas
Wild As A Wolf by Paige Tyler
Wild Ride by Peggy McKenzie
Wishing Hearts by Emmy Sanders
OTHER FICTION
10-1 by K. Sato
All the Dead Shall Weep by Charlaine Harris
Angel Falls by Kathryn Casey
Anything You Recognize by Daniel Mueller
Atramentous by Tim Frankovich
Chenneville: A Novel of Murder, Loss, and Vengeance by Paulette Jiles
Dandelion Summer by Tricia L. Sanders
Devil Makes Three by Ben Fountain
Devil's Battle by Taylor Anderson
Hammer of God: A Last Roman Prequel by B.K. Greenwood
Harrier: Justice by Jaime Castle & CJ Valin
House of De Zavala: The Legacy of the Black Heart Stone by Mike Lowrie
The Legacy of Rose Valley by J.P. Barnett
Playing the Witch Card by KJ Dell'Antonia
Pringle Prawn by Michael Scott Clifton
Reborn by Dallas Ryan
The Scavengers by William W. Johnstone & J.A. Johnstone
This Time Could Be Different by Khristin Wierman
Up Home: One Girl's Journey by Ruth J. Simmons
The Witches of Bone Hill by Ava Morgyn