Falling leaves and crisp new releases coming your way in September
Saturday, September 3, 2022
Though technically a few weeks of summer remain, there are plenty of books to fall for this month. As the rains come down, we've got you covered with polar bears and Paper Planes, Gardens and Green Tree, Cowboys and Crushes, and a whole lot more. Enjoy!
Natalie Bright and Denise F. McAllister
She left as the ugly duckling and returned a beautiful swan—only she doesn't know it. The day Janie Olsen arrives back home, it's amidst a prairie fire on her family ranch. When she takes charge, thanks to her years in the military, she does more than irritate the town's fire chief—she ignites an unsuspecting match. Fire Chief Mack Griffitt is used to calling the shots. But when a feisty woman shows up out of nowhere and takes charge of his fire scene, he's forced to put his large boot down. No matter the cost. The town's nosy matchmakers see the two of them bickering. It's a match made in Heaven, so a plan is put into motion. You can bet sparks will fly.
C.J. Peterson
Tori St. James woke to her worst nightmare – framed for the murder of her best friend. On the day of her sentence, her world was turned upside down by her…great-great-great-grandson? Traveling back from the future in hopes of changing his family history, he traveled to the one relative he thought would be the best one to help him on his mission.
Rebecca Crowley
Midwife Mabel Antonoff is used to catching babies at short notice—just not in a hardware store, and not alongside her high school ex. As the local media closes in, Mabel realizes they're going viral—and it's the perfect opportunity to promote her midwifery program. Sam's international aid career took him to the most dangerous places in the world, and then a distracted driver grounded his travels. Injured and off-balance, he retreats to his hometown wanting silence and solitude—not a frenzied media tour. Sam owes her, and Mabel's determined to use their newfound fame for good—even if it means fueling speculation about their relationship. But as Rosh Hashanah nears, Mabel wonders if it's bad luck to start the new year on false pretenses…
Melissa Koslin
Wealthy businessman Meric Toledan holds others at a distance, keeping his dark past and his secrets to himself. But when he meets Liliana Vela, a victim of human trafficking in need of asylum, he finds himself ready to protect her at all costs—including asking for her hand in marriage.
Lisa Harris
It's been over a year since Sam McQuaid has been back home to Shadow Ridge, and this time, he's returning with a bounty on his head. In today's world, law enforcement agencies across the country rely on forensic tools, DNA testing, and crime labs. But what if that technology was suddenly no longer available? No one in the small, west Texas town of Shadow Ridge knows what took down the power grid, or when it's going to be back up, but everyone knows where they were the moment it went down. And now, with no electricity, no internet, and no modern technology, the men and women responsible for keeping the town safe are going to have to learn how to fight crime all over again.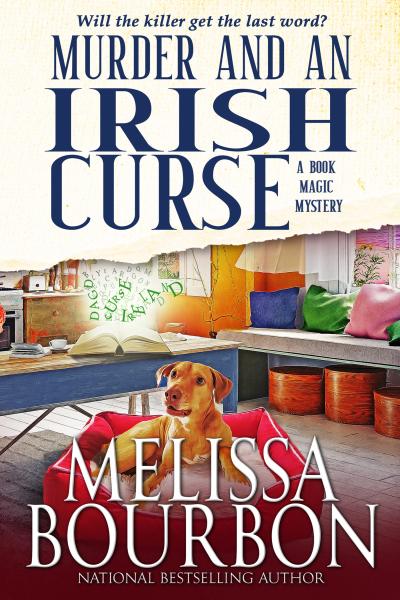 Melissa Bourbon
Armed with new information about her family's connection to Dagda and Morrighan, from the Tuatha dé Danann, bibliomancer Pippin Lane Hawthorne is more determined than ever to stop the 2000 year old Irish curse on her family. When reporter Moira Quinn starts asking questions—and then ends up dead—Pippin discovers a personal connection that makes the quest for the truth even more personal. With the help of her West Coast cousins, bookshop owner Jamie McAdams, and her twin brother, Grey, Pippin is determined to get to the truth once and for all. But the rumblings of the curse are close to home and the clock is ticking for more than one of the Lanes. Will Pippin be able to save her family or will she be too late?
Alda Dobbs
In THE OTHER SIDE OF THE RIVER, 12-year-old Petra Luna has escaped the Mexican Revolution and finds herself in the place she has long dreamed of—America. But with no money, food, or job, will she be able to support her family and achieve her dream of learning to read and write? A compelling story about the refugee experience that continues to be relevant today, THE OTHER SIDE OF THE RIVER follows Petra as she leads her family from a smallpox-stricken refugee camp on the Texas border to the buzzing city of San Antonio. As she fights to build a life and encounters people who look down on her mestizo skin and bare feet, Petra's strength and courage are tested like never before.
Pippa Park Crush at First Sight
Erin Yun
The Pippa Park chapter book series by Erin Yun that Booklist called "funny and goodhearted" is a relatable middle school drama about family, friendships, crushes, and fitting in. New this September, Pippa Park Crush at First Sight picks up right where she left off at the end of the first book (Pippa Park Raises Her Game) with Pippa trying to balance working at the struggling family laundromat, volunteering for the church pageant, and hosting the perfect Christmas party for her basketball team—while juggling two crushes! With courage and determination, Pippa faces middle school drama while staying true to her real self.
Debra Holt
Sammi Jo Burkitt's grandmother's will is pushing her to the brink. She can keep the family ranching empire, Aces High, which has been in the family for two centuries, but she must marry and stay married for three years. Refuse, and Aces High goes to auction. Beaudry Hawkes wants nothing to do with the Burkitts, until Sammi Jo shows up on his doorstep with a proposition: wear her ring, then accept thousands of acres of land and $3 million when they part ways. That could change everything for his daughter's future. But eight-year-old Lacy yearns for a happy family. Nothing short of a true marriage between the two can make her dreams come true. Can Sammi Jo and Beaudry find their freedom and love too?
Rudy Ruiz
A visionary neo-Western blend of magical realism, mystery, and horror, Valley of Shadows sheds light on the dark past of injustice, isolation, and suffering along the US-Mexico border. As Solitario Cisneros, a reclusive former Mexican lawman stranded along with his town on the American side of the border, struggles to overcome not only the evil forces that threaten the villagers but also his own inner demons, we join him in facing haunting questions about the human condition. Through luminous prose and soul-searching reflections, Rudy Ruiz transports readers to a distant time and a remote place where the immortal forces of good and evil dance amidst the shadows of magic and mountains.
Susan Fletcher
Long ago, when kings and queens ruled much of the world, the king of Norway gave the king of England a bear.
Imagine a polar bear at ease in her natural arctic world, her only home--until trappers capture her and take her to the king of England.
Imagine a polar bear in her lonely new world, stuck in a cage. This small, enclosed space is her only home--until King Henry III decrees that she be brought to the Thames River every day to swim and fish.
Imagine now this same polar bear dipping a curious paw in the river water, then leaping in with a joyful splash. And it is here, in this unfamiliar, faraway land, in one small way, that she finds home once again.
Rex Ogle
In his award-winning memoir Free Lunch, Rex Ogle's abuela features as a source of love and support. In this companion-in-verse, Rex captures and celebrates the powerful presence a woman he could always count on--to give him warm hugs and ear kisses, to teach him precious words in Spanish, to bring him to the library where he could take out as many books as he wanted, and to offer safety when darkness closed in. Throughout a coming of age marked by violence and dysfunction, Abuela's red-brick house in Abilene, Texas, offered Rex the possibility of home, and Abuela herself the possibility for a better life.
Abuela, Don't Forget Me is a lyrical portrait of the transformative and towering woman who believed in Rex even when he didn't yet know how to believe in himself.
Aldo Amparan
"This book is a beautiful haunting. Formally inventive and alive, Aldo Amparán's first collection Brother Sleep is essential reading for anyone who's ever made it through the night. The poems again and again seek definition for what can never be defined, living in the liminal space between the poet and memory. Amparán gifts us with a clear and important voice in this queer reckoning with landscape, desire, illness, and touch."
Bonnie Jo Stufflebeam
When infamous hot mess vampire Roxanne resurrects her deceased best friends, she's confronted by a dream-dwelling Guardian of the Underworld, who demands that she replace them in his afterlife with three equally nefarious creatures-or he'll drag her there instead.
Reunited with Medusa and Mx. Hyde, Roxanne and her macabre girl gang must become monster hunters themselves and fight for the future of their friendship.
Gory, sexy, silly, touching-Glorious Fiends asks who the real monsters are, and if the bonds that we think are solely human are really ours alone. This Hammer-inspired odyssey is a nostalgic trip through '80s horror tropes-with modern sensibilities.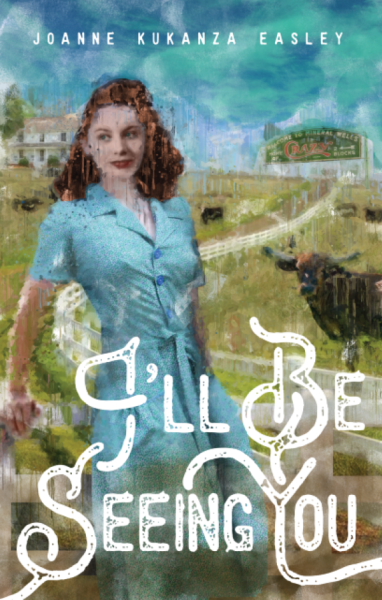 Joanne Easley
A saga spanning five decades, I'll Be Seeing You, explores one woman's life, with and without alcohol to numb the pain.
Young Lauren knows she doesn't want to be a ranch wife in Palo Pinto County, Texas. After she's discovered by a modeling scout at the 1940 Fort Worth Stock Show Parade, she moves to Manhattan to begin her glamourous career. A setback ends her dream, and she drifts into alcohol dependence and promiscuity. By twenty-four, she's been widowed and divorced, and has developed a pattern of fleeing her problems with geographical cures. Lauren's last escape lands her in Austin, where, after ten chaotic years, she achieves lasting sobriety and starts a successful business, but happiness eludes her.
Fast forward to 1985. With a history of burning bridges and never looking back, Lauren is stunned when Brett, her third husband, resurfaces, wanting to reconcile after thirty-three years. The losses and regrets of the past engulf her, and she seeks the counsel of Jane, a long-time friend from AA. In the end, the choice is Lauren's. What will she decide?
The Lost and Found of Green Tree
Bobbie Candas
Two young women muster grit, ambition, and betrayal trying to make it through the arduous years of the Great Depression.

Both heart-warming and gut-wrenching, the merging stories of Mariah and Nanette reveal their ingenuity and determination as they attempt to carve out a better life for themselves. Growing up in the rural village of Green Tree, Nanette is convinced she's destined for a larger life, perhaps in the spotlight of Hollywood. But selling popcorn in a Minnesota movie theater is a fat cry from the glamour she dreams of; nevertheless, Nanette is undaunted by challenges.
Mariah, yearns to move off the family farm and take on a modern job in a bustling city, but she's sidetracked by love. By eighteen, she finds herself married to her high school sweetheart, giving birth to twin daughters, and moving only a few miles from the home she grew up in.
As the economy worsens, Nanette's and Mariah's lofty goals are forced to change as early tragedies confront both women. Brought together by a mutual friend, their friendship becomes entangled when Nanette extends a generous offer to Mariah, but eventually she exacts a frightening price.
Lori Roberts Herbst
As maid of honor (aka grande dame) in her best friend's upcoming wedding, Callie wants to plan the perfect bridal shower. And what could be better than a girls' trip with their posse of friends?
The women jump at the idea and suggest a destination—Moonglow Ranch, a serenity retreat-slash-dude ranch owned by one friend's aunt and uncle.
When they arrive, Callie is less than enthusiastic. Serenity doesn't come easily to a former investigative photojournalist. Plus, her horse is stubborn as...well, a mule. She's warned to be on the lookout for snakes. Worst of all—gasp!—Moonglow only serves healthy food. Still, her friends are having a great time, and even Callie's golden retriever Woody and tabby cat Carl seem right at home on the ranch. For their sake, she tries to tap into her inner Zen.
Then the conniving wife of the town's most powerful man interrupts the party and threatens the ranch's proprietors. Callie worries the trip is destined for disaster.
Later, Callie finds the woman's body in the stable, apparently trampled by a horse. Or did she die from a snakebite? Or—as Callie suspects—could something even more sinister be at work?
Answers are as difficult to find as a needle in the haystack. And when the police chief accuses the ranch owners of murder, Callie realizes she'll need to lasso the real outlaw—before the wrong people end up in the pokey.
Science Makes It Work:
Growing Food in the Garden & A Perfect Paper Plane
Catherine Stier
On a trip to the farmers market, Daniel discovers that there's a lot he doesn't know about plants. He sets off to learn everything he can, from how photosynthesis works to what role bees play in helping plants grow. Armed with this new knowledge, he decides to join in the fun and put his plant-growing skills to the test at a local community garden.
Gracie and her friend Victor want to make the perfect paper plane: one that will fly far without quickly crashing or veering off course. But just as they are starting to make big breakthroughs in their experiments, Victor gets injured and has to stay at home while he recovers. It's up to Gracie to carry on the research and find a way to lift her friend's spirits.
A.G. Howard
Phoenix "Nix" Loring knows her family is under a Halloween curse. When she was three, her parents tragically died on October 31st. Eleven years later, her twin sister Lark suffered a similar fate. 
Ever since, Nix has battled survivor guilt. She can't even find comfort in Clarey, Lark's boyfriend and the one person who understands her pain, because Nix's hidden feelings for him go far beyond friendship. All that remains are her sketches, where she finds solace among the goblins and faeries in her imaginary world of Mystiquel. When her depression starts affecting her ability to see color, Nix all but gives up on her art, until her uncle goes missing on Halloween day. Hot on his trail, Nix and Clarey step through a portal, becoming trapped inside a decaying version of their town filled with Nix's own sketches come to life. 
As Nix and Clarey search for her uncle within the sinister and dangerous world of Mystiquel, Nix discovers there's more to her family curse and otherworldly artwork than she ever imagined-and unless she can solve the Goblin King's maze before the clock strikes midnight, her life won't be the only one the curse claims next.
Set in a gritty, atmospheric world filled with magical creatures, New York Times bestselling author A.G. Howard launches a thrilling new fantasy full of romance, twists, and betrayals.
Sandra Cisneros
It has been twenty-eight years since Sandra Cisneros published a book of poetry. With dozens of never-before-seen poems, Woman Without Shame is a moving collection of songs, elegies, and declarations that chronicle her pilgrimage toward rebirth and the recognition of her prerogative as a woman artist. These bluntly honest and often humorous meditations on memory, desire, and the essential nature of love blaze a path toward self-awareness. For Cisneros, Woman Without Shame is the culmination of her search for home—in the Mexico of her ancestors and in her own heart.
BUT WAIT, THERE'S MORE!
There are so many Texas-connected books publishing this month that we couldn't feature all of them. The following books also publish in September:
CHILDREN AND YOUNG READERS
A Life of Service by Christina Soontornvat
A Real Life Fairy Tale: Princess Diana by Emberli Pridham
Abuela Don't Forget About Me by Rex Ogle
The Bean Baile by Laura L. Hays (YA-NA)
Chili Time, Y'all by Jennifer Coleman
The Courageous Believer by Sarah Noffke & Michael Anderle
Curse of the Werewolves by Rex Ogle
Fridge-Opolis by Melissa Coffeey
I Can With Van by Michelle McKee Marlow and Cynthia Marlow
Liar's Crown by Abigail Owen (YA-NA)
Problem Solvers by P.J. Hoover
Shades of Rust and Ruin by A.G. Howard
Skedaddle Chronicles by Robin Hollo
Texas Baby by Allison Dugas Behan
They Call Her Fregona by David Bowles
Tony Romo: A Texas Sports Hero by Jorge Iber and Raquel Iber
The Tryout by Christina Soontornvat
The Twilight Library by Carmen Oliver
ESSAY, SHORT STORY, AND POETRY
Plagues & Pencils by Edward Carey
Your Emergency Contact Has Experienced an Emergency by Chen Chen
NONFICTION
The Art of Texas State Parks by Andrew Sansom, Linda J. Reaves, William E. Reaves
Battleground Béxar by Richard L. Curilla
Country Vet by Randy Skaggs
Courageous Discomfort by Rosalind Wiseman & Shanterra McBride
Discipline is Destiny by Ryan Holiday
Hope and Hard Truth by Mary Beth Rogers
Moonlight Massacres by McKinley Zumwalt
New Cooking from Old Mexico by Jim Peyton
New Texas Modern by Helen Thompson
Our Stories by George Keaton & Judith Garrett Segura
The Real World of Texas Politics by Robert Locander, Richard Shaw, and Kevin Bailey
Robert's Story by Stephen G. Michaud
Sitting on a Keg of Dynamite by John Neal Phillips
The Stephen King Ultimate Companion: A Complete Exploration of His Work, Life, and Influences by Bev Vincent
Texas Takes Wing by Barbara Ganson
The Third Reconstruction by Peniel E. Jospeh
Wilder: How Rewilding is Transforming Conservation and Changing the World by Millie Kerr
Women Across Time by Susan Roberson
MYSTERY, THRILLER, AND SUSPENSE
Killers of a Certain Age by Deanna Rayborn
The Missing Daughter by C.H. Sessums
The Registration by Madison Lawson
The Shaman's Gift by Peggy Overbeck
The Shine from a Girl in the Lake by Richard Schwindt
Strawberry Epiphany by Philip Beck
Two Believe by Luana Ehrlich
ROMANCE
A Merry Little Meet Cute by Julie Murphy & Sierra Simone
A Texas Christmas Carol by Karen Witemeyer
An Amish Proposal for Christmas by Vanetta Chapman
An Ex to Remember by Jessica Lemmon
An Inconvenient Mail Order Bride by Charlotte Dearing
Christmas Eve Cowboy anthology by Diana Palmer; Delores Fossen; Kate Pearce
Dalriada Valley by Jennifer Silverwood
The Double Booking by Rebecca Lovell
The Getaway by Emily March
Guarded by the Marshal by Kennedy L. Mitchell
Jesse and the Mail Order Bride by Caroline Clemmons
Jilted Hero by Jo Grafford
Married in Texas by Debbie Macomber
The Maverick's Marriage Pact by Stella Bagwell
Pint of Contention by Susannah Nix
Protected by the Texas Rancher by Karen Whidden
Rescued by the Secret Wolf by Serena Meadows
Snowbound with the Rancher by Kit Hawthorne
Undeniable Cowboy by Debra Clopton
OTHER FICTION
Beneath the Sands of Monahans by Charlie Alcorn
Courting Her Monsters by Erin Bedford
Exiles by Leslie & Ashley Saunders
The Family Izquierdo by Rubenn Degollado
Girl Flees Circus by C.W. Smith
Hell's March by Taylor Anderson
How Snowball Stole Christmas by Kristen McKanagh
I'll Be Seeing You by Joanne Easley
Til All These Things Be Done by Suzanne Moyer
Two Guns Across Texas by Victor M Alvarez
Waters Plantation by Myra Hargrave McIlvain