Stories of love, loss, and of plain ol' livin' are to be found in September's forthcoming publications.
Sunday, September 5, 2021
September has a little bit of all seasons in Texas, school is in session, football season is a-brewing, and pumpkin spice season begins, oh yeah! (And we are told that autumn starts the 22nd. We'll need proof.) 
While the light at the end of the three-digit-days tunnel may begin to taunt us, these Texas-connected titles are the perfect tranisitory reads from the heat of the summer to the heat of the fall. In lieu of leaves filling the air, these books fill the air with stories of love, loss, and life. So, hunker down or cozy up (whichever is your prefrence) with some of these refreshing Texas reads.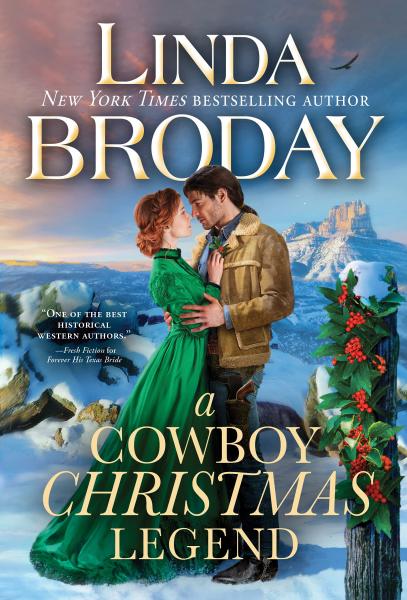 Linda Broday
Once a former Texas Ranger, Sam Legend II has retreated from family, friends --and life-- and settled in the northernmost reaches of the Texas Panhandle. Immersed in solitude, he plies his trade as a bladesmith. But Cheyenne Ronan refuses to let him wither away inside. She sees his wounded soul and is driven to try to help him. Christmas is no time to wallow in misery. Beneath his long hair and unkept appearance is a man worth saving and she's just the woman to do that. However, she has secrets of her own. As the holiday approaches, they must join forces in putting another broken family back together and find Christmas is filled with miracles and unexpected love.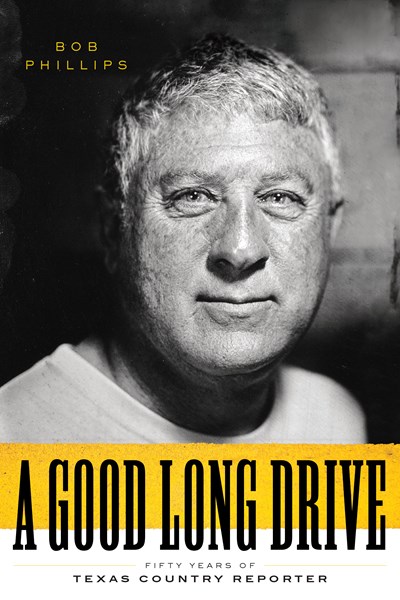 Bob Phillips
In this memoir, Phillips tells his own story, from his early days as a reporter and his initial pitch for the show while a student at SMU to his ongoing work at the longest-running independently produced TV show in American television history. As we travel with Phillips on his journey, we meet Willie Nelson and former Dallas Cowboys coach Tom Landry; reflect on memorable, unusual, and challenging show segments; experience the behind-the-scenes drama that goes on in local television; witness the launching of an annual festival; and discover the unbelievable allure of Texas, its culture, and, especially, its people. Spanning generations, A Good Long Drive is proof that life's journey really is a destination unto itself.
Sajni Patel
On the verge of realizing her dream of being a doctor, Preeti Patel should be ecstatic. But between the stress of her residency, trying to find a job, and managing her traditional, no-boundaries family, Preeti's anxiety is through the roof. Relationships and love aren't even an option. Fortunately, Preeti's finally found a new place to stay . . . only to discover that her new roommate is her ex. Preeti never quite got over Daniel Thompson. Super-hot, plenty of swagger, amazing cook—the guy is practically perfect. And if it weren't for their families, there might have been a happily ever after. But it's hard to keep her sanity and libido in check when the man of her dreams is sleeping mere feet away. Can Preeti and Daniel find a way to stand up and fight for each other one last time . . . before they lose their second chance?
Thia Finn
After years of domestic abuse, Callie escapes and flies to a private island. CC, the pilot, helps her to find the woman she was meant to be.
The Last Trial of T. Boone Pickens
Chrysta Castañeda and Loren C. Steffy
A high-stakes courtroom drama that unfolded in the West Texas town of Pecos, told through the eyes of the solo attorney who found herself representing famed oil tycoon T. Boone Pickens in a dispute over one of the biggest deals of his storied career. Chrysta Castañeda had only recently returned to her legal practice after a hiatus borne of disillusionment with Big Law. Pickens was a hardline Republican, while Castañeda had run for public office as a Democrat. But they shared an unwavering determination to win and formed a friendship that spanned their differences in age, politics, and gender. The Last Trial of T. Boone Pickens takes readers inside the legal process and shows the triumph and the setbacks of a fight for justice.
Kathi Appelt, Illustrations by Eric Rohmann
Zada is a camel with a trove of stories to tell. She's won camel races for the Pasha of Smyrna, crossed oceans to new land, led army missions with her best camel friend by her side, and outsmarted a far too pompous mountain lion. But those stories were from before. Now, Zada wanders the desert as the last camel in Texas. But she's not alone. Two tiny kestrel chicks are nestled in the fluff of fur between her ears—kee-killy-keeing for their missing parents—and a dust storm the size of a mountain is taking Zada on one more grand adventure. And it could lead to this achy old camel's most brilliant story yet.
DiAnn Mills
FBI agent Denton goes undercover to befriend ex-con and suspected embezzler Shelby. The truth they discover is more dangerous than either expected.
Saadia Faruqi
Yusuf Azeem has spent all his life in the small town of Frey, Texas—and nearly that long waiting for the chance to participate in the regional robotics competition, which he just knows he can win. Only, this year is going to be more difficult than he thought. Because this year is the twentieth anniversary of the 9/11 terrorist attacks, an anniversary that has everyone in his Muslim community on edge. With "Never Forget" banners everywhere and a hostile group of townspeople protesting the new mosque, Yusuf realizes that the country's anger from two decades ago hasn't gone away. Can he hold onto his joy—and his friendships—in the face of heartache and prejudice?
Bookmarked: How the Great Works of Western Literature F*cked up My Life
Mark Scarbrough
Mark Scarbrough has been searching for something his entire life. Whether it's his birth mother, true love, his purpose, or his sexual identity, Mark has been on a constant quest to find out who he really is, with the great Western texts as his steadfast companions. As a boy with his head constantly in a book, desperate to discover new worlds, he can hardly distinguish between their plots and his own reality. The child of strict Texan Evangelicals, Mark is taught by the Bible to fervently believe in the rapture and second coming and is thus moved to spend his teen years as a youth preacher in cowboy boots. At college, he discovers William Blake, who teaches him to fall in love with poems, lyrics… and his roommate Alex. Raised to believe that to be gay was to be a sinner, Mark is driven to the brink of madness and attempts suicide. Hoping to avoid books once and for all, Mark joins the seminary, where he meets his wife, Miranda. Neither the seminary nor the marriage stick, and Mark once again finds himself turning to his books for the sense of belonging he continues to seek…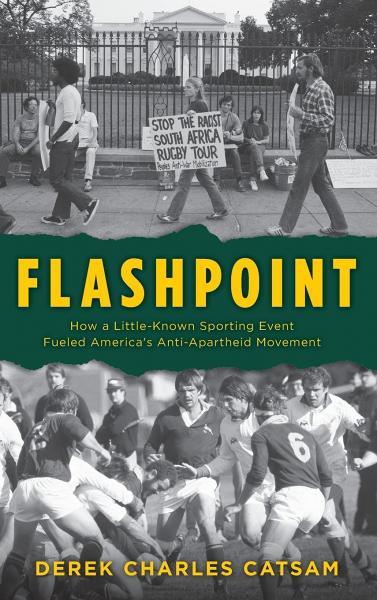 Flashpoint: How a Little-Known Sporting Event Fueled America's Anti-Apartheid Movement
Derek Charles Catsam
Forty years ago, a South African rugby tour in the United States became a crucial turning point for the nation's burgeoning protests against apartheid and a test of American foreign policy.
In Flashpoint: How a Little-Known Sporting Event Fueled America's Anti-Apartheid Movement, Derek Charles Catsam tells the fascinating story of the Springbok's 1981 US tour and its impact on the country's anti-apartheid struggle. The US lagged well behind the rest of the Western world when it came to addressing the vexing question of South Africa's racial policies, but the rugby tour changed all that. Those who had been a part of the country's tiny anti-apartheid struggle for decades used the visit from one of white South Africa's most cherished institutions to mobilize against both apartheid sport and the South African regime more broadly. Protestors met the South African team at airports, chanted outside their hotels, and courted arrests at matches, which ranged from the bizarre to the laughable, with organizers going to incredible lengths to keep their locations secret.
In telling the story of how a sport little appreciated in the United States nonetheless became ground zero for the nation's growing anti-apartheid movement, Flashpoint serves as a poignant reminder that sports and politics have always been closely intertwined.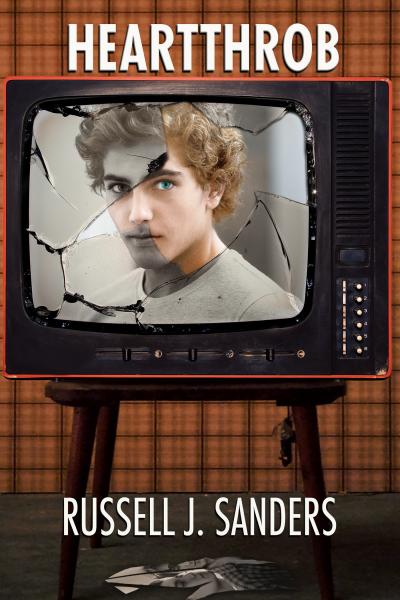 Russell J. Sanders
Hollywood, the mid-1960s. President Kennedy has been assassinated, the country's civil rights movement is in full swing, and teenager Nate Berrigan is a television sitcom star.

But Nate's onscreen life looks nothing like the real thing, which stars abusive, addicted parents instead of swooning teenage girls. On top of that, Nate's questioning his sexuality, and his boss is a demanding monster.

The pressure would get to anyone. Fortunately Nate has Tai Atua, his costar… and maybe the love of his life. As the boys slowly fall for each other, Nate tries to believe in the possibility of his own happiness. Tai could be his savior, pulling Nate away from the precarious knife-edge he's balancing on.

Of course, he could also be his undoing. Because if anyone finds out about their relationship, Nate's whole life will come crashing down around him. If that happened, Nate couldn't live with himself…
 
William Jack Sibley
This story weaves greed, lust, sexuality, spiritual enlightenment, more lust, xenophobia, and the meaning of a life worth living, all woven into a single, outrageous knot in the insulated town of Rita Blanca, Texas.
Rose Rossner, Illustrated by Joanne Partis 
I Love You as Big as Texas is the perfect addition to any baby's bookshelf! Adorable illustrations and clever rhymes highlight all the places that you and Baby love about your city, state, or country. Combining the evergreen message of love with regional touchpoints, each book features top landmarks for that specific location with all the snuggle-worthy sentiment that baby board books in this category provide.
Bruce McCandless III 
In the Land of Dead Horses tells the story of Texas Ranger Jewel T. Lightfoot's pursuit of and confrontation with a resurrected horror from another age--a manifestation of the Mayan god of darkness, unearthed from its subterranean crypt in the wastelands of the Chihuahuan Desert and set loose on an unsuspecting world.
Lightfoot, a hard-drinking Texas Ranger, is aided by an aging silver miner named Ernesto Zavala and his grandson Antonio, a rangy firebrand who longs to free his people from the rule of Porfirio Diaz's corrupt Mexican government. Together, these unlikely heroes face off against a sinister German academic, a trio of religious fanatics who wants to restore the glory of the Mayan empire, and a horror from the depths of history that grows stronger with each setting sun.
Join Jewel Lightfoot in what Kirkus Reviews calls ''a paranormal whodunit that offers a gripping battle between good and evil.'' But be careful: Not everyone who rides out of Austin in the fall of 1908 is going to make it back alive.
David Bowles, Illustrated by Erika Meza

Early one Saturday morning, a boy prepares for a trip to The Other Side/El Otro Lado. It's close--just down the street from his school--and it's a twin of where he lives. To get there, his father drives their truck along the Rio Grande and over a bridge, where they're greeted by a giant statue of an eagle. Their outings always include a meal at their favorite restaurant, a visit with Tío Mateo at his jewelry store, a cold treat from the paletero, and a pharmacy pickup. On their final and most important stop, they check in with friends seeking asylum and drop off much-needed supplies.

My Two Border Towns by David Bowles, with stunning watercolor illustrations by Erika Meza, is the loving story of a father and son's weekend ritual, a demonstration of community care, and a tribute to the fluidity, complexity, and vibrancy of life on the U.S.-Mexico border.

Available in English and Spanish.
Ninety-Nine Fire Hoops : A Memoir
 Allison Hong Merrill
Allison Hong is not your typical fifteen-year-old Taiwanese girl. Unwilling to bend to the conditioning of her Chinese culture, which demands that women submit to men's will, she disobeys her father's demand to stay in their faith tradition, Buddhism, and instead joins the Church of Jesus Christ of Latter-day Saints. Then, six years later, she drops out of college to serve a mission—a decision for which her father disowns her.


After serving her mission in Taiwan, twenty-two-year-old Allison marries her Chinese-speaking American boyfriend, Cameron Chastain. But sixteen months later, Allison returns home to their Texas apartment and is shocked to discover that, in her two-hour absence, Cameron has taken all the money, moved out, and filed for divorce. Desperate for love and acceptance, Allison moves to Utah and enlists in an imaginary, unforgiving dating war against the bachelorettes at Brigham Young University, where the rules don't make sense—and winning isn't what she thought it would be.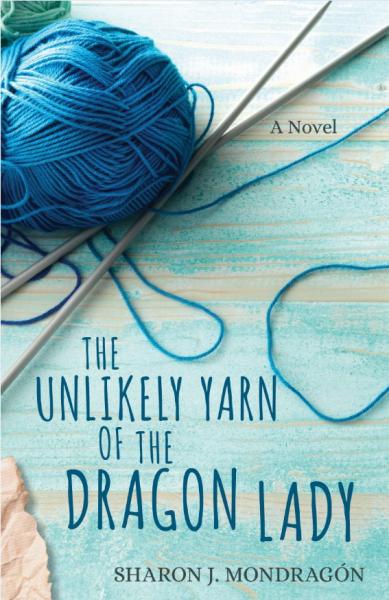 The Unlikely Yarn of the Dragon Lady
Sharon Mondragón 
A simple change of scenery can change lives in powerful ways.

Margaret, Rose, Jane, and Fran had a good thing going: meet every week in the quiet of their peaceful chapel and knit prayer shawls. No muss, just ministry. That is, until their pastor boots them out of the church in his last-ditch effort to revive the dwindling congregation.

Uptight Margaret isn't having it. Knitting prayer shawls where people can watch is the most ridiculous idea she's ever heard of, and she's heard plenty. Prayer belongs in the church, not out among the heathen masses. How are they supposed to knit holiness into these shawls if they're constantly distracted by the public? But with no choice, the others embrace the challenge. They pack their knitting bags and drag Margaret--grumbling the whole way--to the mall with them. She can't wait to prove them all wrong when it fails miserably, and show the pastor that she always knows best.

Without the familiar mold the group has been stuck in, their own losses, pain, and struggles rise to the surface. And the people and situations they encounter every time they try to sit quietly and knit are taking them a lot further out of their comfort zone than they ever imagined. Can they find the courage to tackle the increasing number of knotty issues they learn about in the community--or will the tangle be too much to unravel?

Sharon Mondragon's debut is warm and delightful, full of real laughter, grief, and personality. It beautifully illustrates the power of women across generations to reach people for Christ.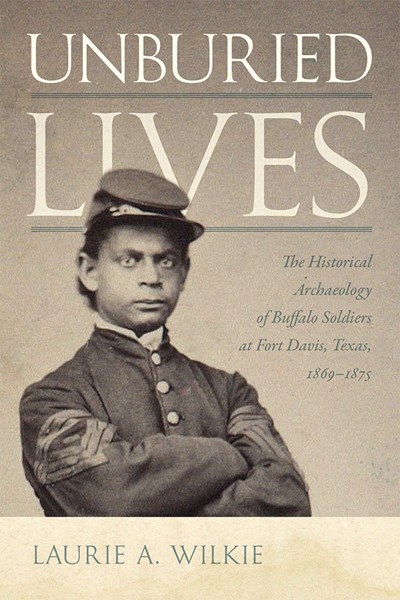 Unburied Lives : The Historical Archaeology of Buffalo Soldiers at Fort Davis, Texas, 1869–1875
Laurie A. Wilkie
According to the accounts of two white officers, on the evening of November 20, 1872, Corporal Daniel Talliafero, of the segregated Black 9th cavalry, was shot to death by an officer's wife while attempting to break into her sleeping apartment at the military post of Fort Davis, Texas. Historians writing about Black soldiers serving in the West have long accepted the account without question, retelling the story of Daniel Talliafero, the thwarted "rapist."

In Unburied Lives Wilkie takes a different approach, demonstrating how we can "listen" to stories found in things neglected, ignored, or disparaged--documents not consulted, architecture not studied, material traces preserved in the dirt. With a focus on Fort Davis, Wilkie brings attention to the Black enlisted men and non-commissioned officers. In her archaeological accounting, Wilkie explores the complexities of post life, racialized relationships, Black masculinity, and citizenship while also exposing the structures and practices of military life that successfully obscured these men's stories for so long.
Marcia Argueta Mickelson
 
An immigrant teen fights for her family, her future, and the place she calls home.
In the spring of 2018, Guatemalan American high school senior Milagros "Millie" Vargas knows her life is about to change. She's lived in Corpus Christi, Texas, ever since her parents sought asylum there when she was a baby. Now a citizen, Millie devotes herself to school and caring for her younger siblings while her mom works as a housekeeper for the wealthy Wheeler family. With college on the horizon, Millie is torn between attending her dream school and staying close to home, where she knows she's needed. She's disturbed by what's happening to asylum-seekers at the U.S.-Mexico border, but she doesn't see herself as an activist or a change-maker. She's just trying to take care of her own family.
Then Mr. Wheeler, a U.S. Senate candidate, mentions Millie's achievements in a campaign speech about "deserving" immigrants. It doesn't take long for people to identify Millie's family and place them at the center of a statewide immigration debate. Faced with journalists, trolls, anonymous threats, and the Wheelers' good intentions―especially those of Mr. Wheeler's son, Charlie―Millie must confront the complexity of her past, the uncertainty of her future, and her place in the country that she believed was home
Thia Finn
Former football player coach, Brett Calhoun, returns to his small hometown, Taluspare, to coach at his alma mater. His return is welcomed by everyone but Shelby, his high school sweetheart. She's hiding a secret she never intended to share with Brett or anyone else in the town but Brett wants the truth. Lives will be altered with the truth, so what does Shelby do?
BUT WAIT, THERE'S MORE!
There are so many Texas books publishing this month that we couldn't feature all of them. The following books also publish in September:
Art and Architecture
A Field Guide to the Vernacular Buildings of the San Antonio Area by Brent Fortenberry
King Ranch : A Legacy in Art (Volume 24) (Joe and Betty Moore Texas Art Series)  by Noe Perez
Oscar Muñoz: Invisibilia Vanessa K Davidson
Biography and Memoir
In the Name of God: The Colliding Lives, Legends, and Legacies of J. Frank Norris and George W. Truett by O. S. Hawkins
Señor Sack by Jorge Iber
Sul Ross at Texas A&M (Volume 132) by John A. Adams
Texas Ranger Captain William L. Wright by Richard B. McCaslin
With the Bark Off : A Journalist's Memories of LBJ and a Life in the News Media by Neal Spelce, Thomas Zigal
Other Nonfiction
Bridging Cultures: Reflections on the Heritage Identity of the Texas-Mexico Borderlands by Harriett D. Romo, William A. Dupont,
Confederates and Comancheros : Skullduggery and Double-Dealing in the Texas–New Mexico Borderlands by James Bailey Blackshear, Glen Sample Ely
Homer: A Tornado Wrapped in Barbed Wire by Scott Eubanks
On the Porch: Life and Music in Terlingua, Texas by W. Chase Peeler
Saving Us: A Climate Scientist's Case for Hope and Healing in a Divided World by Katharine Hayhoe
To Be Honest: Islam from Politics to Theater in the United States by Sarah Beth Kaufman, William G. Christ, Habiba Noor
Texas Bluegrass History: High Lonesome on the High Plains by Jeff Campbell  and Braeden Paul
The Union League and Biracial Politics in Reconstruction Texas by Carl H. Moneyhon
Unceasing Fury Texans at the Battle of Chickamauga September 18-20, 1863 by Scott L. Mingus Sr., Joseph L. Owen
Voices of Freedom: Asia by Mark Dennis, Rima Abunasser
West Side Rising by Char Miller
Mystery & Romance
Paper Airplanes by Tabitha Forney
Here Comes the Fudge by Nancy Coco
Hemlock by Susan Wittig Albert
Murder Worth a Thousand Words by Becki Willis 
The Sheriff and the Cowgirl (The Tremaynes of Texas #4) by Debra Holt
Other Fiction
Barefoot Dreams of Petra Luna by Alda P. Dobbs
Before the Alamo: A Tejana's Story by Florence M. Weinberg
The Cowboy Who Saved Christmas by Jodi Thomas, Sharla Lovelace, and Linda Broday
Far Blue Mountains: Beloved Captive Trilogy Book 1 by Max McNabb
Killing Time by KJ Waters
Martita, I Remember You by Sandra Cisneros, translated by Liliana Valenzuela
The Peculiarities by David Liss 
Poetry
Who's Going to Love the Dying Girl? by Bree Rolfe
Middle Grade / Young Adult
Cuba in my Pocket by Adrianna Cuevas
Hello (From Here) by Chandler Baker and Wesley King
I Survived the Galveston Hurricane by Lauren Tarshis
Mindy Kim and the Big Pizza Challenge by Lyla Lee
Look for your October Texas Books Preview on Sunday, October 3rd, 2021! 
Make sure your Texas connected title is included by emailing Publicity@LoneStarLiterary.com with the details.