Follow along with the Lone Star Lit Blog Tour!
THE SECRET OF YOU AND ME
by MELISSA LENHARDT
Genre: Women's Fiction / Romance 
Publisher:  Graydon House (Harlequin)
Date of Publication: August 4, 2020
Number of Pages: 352
ABOUT THE BOOK: True love never fades—and old secrets never die . . . 
Nora hasn't looked back. Not since she fled Texas to start a new life. Away from her father's volatile temper and the ever-watchful gaze of her claustrophobically conservative small town, Nora has freed herself. She can live—and love—however she wants. The only problem is that she also left behind the one woman she can't forget. Now tragedy calls her back home to confront her past—and reconcile her future.
Sophie seems to have everything—a wonderful daughter, a successful husband, and a rewarding career. Yet underneath that perfection lies an explosive secret. She still yearns for Nora—her best friend and first love—despite all the years between them. Keeping her true self hidden hasn't been easy, but it's been necessary. So when Sophie finds out that Nora has returned, she hopes Nora's stay is short. The life she has built depends on it.
But they both find that first love doesn't fade easily. Memories come to light, passion ignites, and old feelings resurface. As the forces of family and intolerance that once tore them apart begin to reemerge, they realize some things may never change—unless they demand it.
CLICK TO PURCHASE
(Personalized/signed copies available through Interabang)
Amazon || IndieBound || Bookshop
A portion of royalties are going to the It Gets Better Project. 
(Click for more details.)
ABOUT THE AUTHOR:  Melissa Lenhardt is a women's fiction, mystery, and historical fiction author. Her debut mystery, Stillwater, was a finalist for the 2014 Whidbey Writers' MFA Alumni Emerging Writers Contest, and Sawbones, her historical-fiction debut, was hailed as a "thoroughly original, smart and satisfying hybrid, perhaps a new sub-genre: the feminist Western" by Lone Star Literary Life. The New York Times called her sixth novel, Heresy, "An all-out women-driven, queer, transgender, multiracial takeover of the Old West". The Secret of You and Me, her seventh novel and her first contemporary women's fiction novel, was published on August 4, 2020.
 
When Melissa isn't writing, she's thinking, "I really should be writing," and eating Nutella or peanut butter straight out of the jar. A lifelong Texan, she lives in the Dallas area with her husband, two sons, and two Golden Retrievers.
 Facebook ║ Instagram ║ Website
Goodreads ║ Amazon ║ BookBub ║ Twitter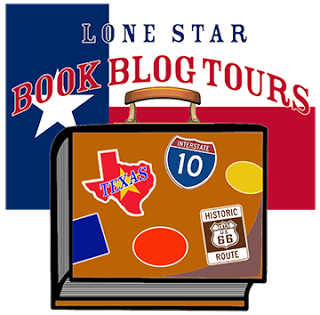 Click the blog names for direct links to book reviews and special features.
| | | |
| --- | --- | --- |
| 8/11/20 | Author Interview | |
| 8/11/20 | Review | |
| 8/12/20 | Review | |
| 8/12/20 | BONUS Post | |
| 8/13/20 | Review | |
| 8/14/20 | Top Six List | |
| 8/14/20 | Review | |
| 8/15/20 | Excerpt | |
| 8/16/20 | Guest Post | |
| 8/17/20 | Review | |
| 8/17/20 | Review | |
| 8/18/20 | Audio Spotlight | |
| 8/19/20 | Review | |
| 8/19/20 | Review | |
| 8/20/20 | Review | |
| 8/20/20 | Review | |
Giveaway runs August 11-midnight, CST, August 21, 2020