Follow along with the Lone Star Lit Book Blog Tour!
SCORCHED EARTH
by Kathleen McFall & Clark Hays
Publisher: Pumpjack Press
Series: The Halo Trilogy, Book 2
Pages: 318
Date of Publication: February 14th, 2021
Categories: Science Fiction/ Hard Boiled Detective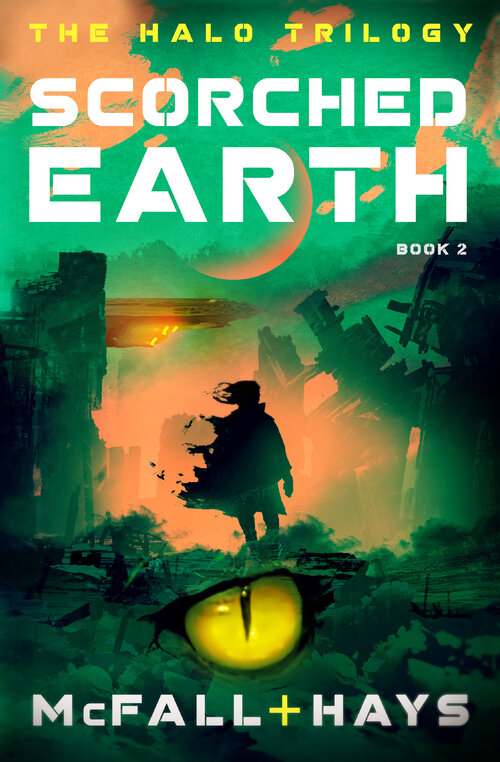 ABOUT THE BOOK: The year is 2188 and the Earth—long-ago abandoned for Mars by the plutocrats—is scorched by poverty, disease, and environmental collapse. What these wealthy elite don't know is that on his last trip upuniverse, Detective Crucial Larsen stumbled onto a secret that could destroy them. But he doesn't intend to use it. Fighting back against the ruling Five Families of Mars is a fool's game destined for failure—or worse, he thinks. Plus, he never wants to set foot on that damn planet again. Then Melinda, his long-lost love and a staff scientist on Mars, begs for his help clearing her fiancée of a murder charge. Crucial jumps on the next q-rocket, hoping maybe this time he can patch things up with Mel. His investigation ultimately leads back to the radiation-blasted sunbelt, where cannibal lizard-people—a climate change mitigation genetic experiment gone terribly wrong—hold the key to a different future, if only Crucial can stay alive long enough to unlock it.
ABOUT THE AUTHORS: Clark and Kathleen wrote their first book together in 1999 as a test for marriage. They passed. Gates of Mars, book one in The Halo Trilogy, is a 2020 Foreword INDIES Finalist for Science Fiction Book of the Year. Scorched Earth is their ninth co-authored book.
Pumpjack Press
Website ║ Facebook
Author Pages
Connect with Kathleen
Goodreads ║ Amazon ║ Facebook ║ Twitter
Connect with Clark
Goodreads ║ Amazon ║ Facebook ║ Twitter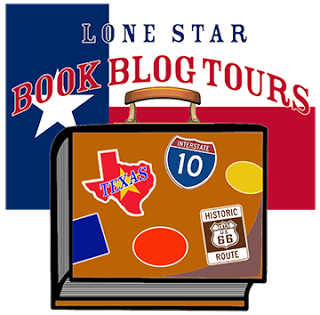 Click the blog names for direct links to book reviews. 
| | | |
| --- | --- | --- |
| 3/15/21 | Review | |
| 3/15/21 | Review | |
| 3/15/21 | BONUS Promo | |
| 3/16/21 | Review | |
| 3/16/21 | Review | |
| 3/16/21 | BONUS Promo | |
| 3/17/21 | Review | |
| 3/17/21 | Review | |
| 3/18/21 | Review | |
| 3/18/21 | Review | |
| 3/19/21 | Review | |
| 3/19/21 | Review | |
| 3/19/21 | BONUS Promo | |
Giveaway runs March 15-midnight, CDT, March 22, 2021