Genre: Memoir / Family / Autism
Date of Publication: August 2, 2019
Number of Pages: 256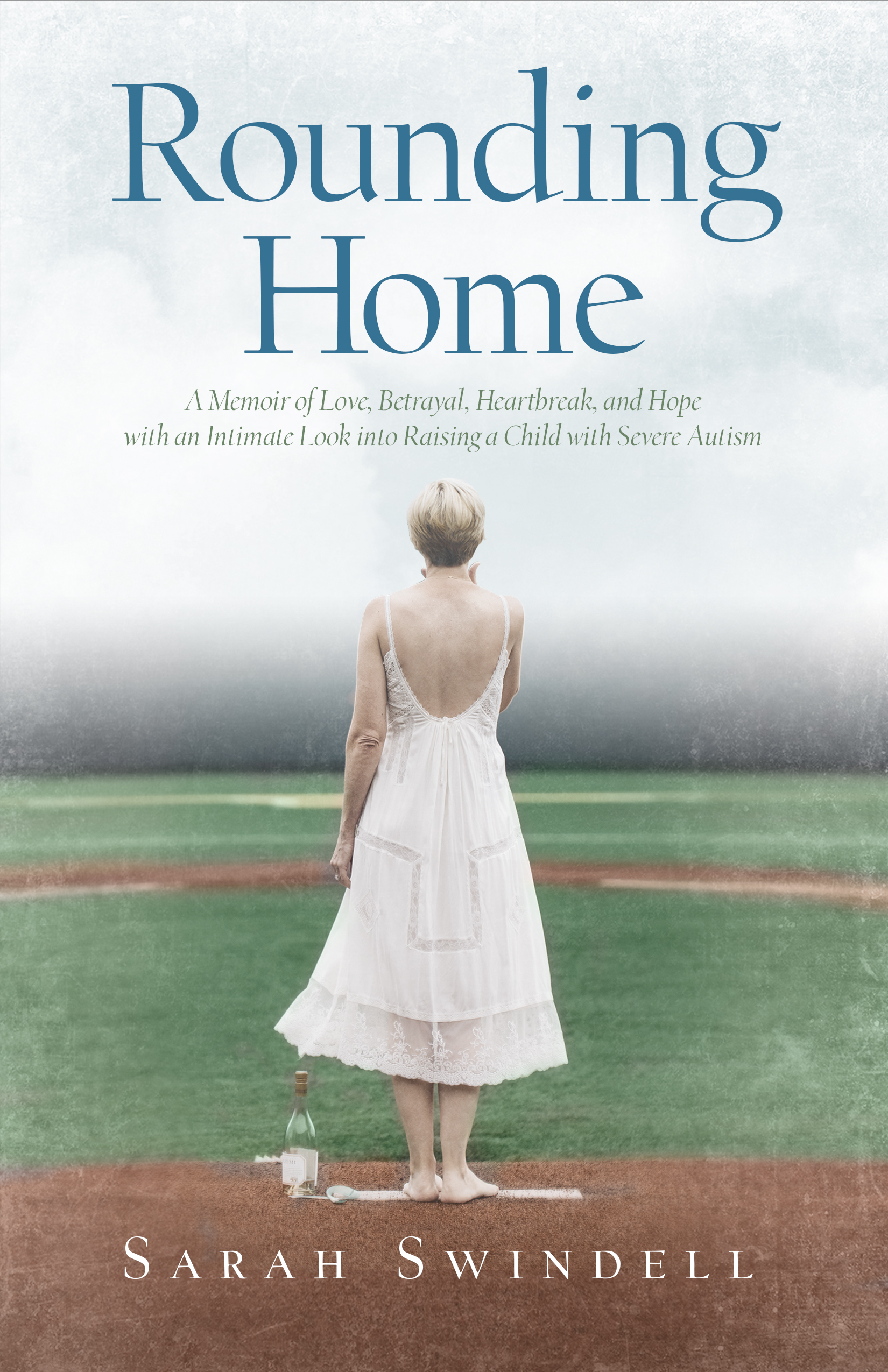 ABOUT THE BOOK: In 1991, twenty-one-year-old Sarah, the recently divorced mother to two-year-old Hayley, moved from the dusty small town of Farmington, New Mexico to the bustling city of Houston, Texas with dreams of a better life. A year later, she was swept off her feet by Greg Swindell, an established Major League Baseball player who had just signed a lucrative contract with the Houston Astros and was quickly becoming the talk of the city. 
Six weeks after their first date, Greg asked Sarah to quit her job as a hairdresser and marry him during Spring Training in Florida. Over the next several years, Sarah's Cinderella story continued with the addition of three more children, a lifestyle only a few ever dream of living, and a love story even fewer ever experience.
That is until 2002 when her picture-perfect life came to a gut-wrenching halt, and Sarah was faced with more pain than she ever thought possible. For almost a decade, the puzzle pieces would cease to align due to an avalanche of events; a devastating autism diagnosis, a painful affair, multiple marriages, multiple divorces and her children's own personal struggles with self-harm, eating disorders, and attempted suicide. 
If you have ever felt lost, betrayed, or heartbroken, this story will inspire you to never give up on finding true joy and happiness again. It will prove there is no such thing as the "perfect family" and that difficult times can actually make you stronger than you ever dreamed possible.
ABOUT THE AUTHOR: Sarah Swindell lives in the Austin area with her husband, Greg, a former Major League Baseball player and 2019 Texas Sports Hall of Fame inductee. Sarah is a commercial actress/model and has been working in the industry for over thirty years. She enjoys spending her free time with her four grown children and several grandchildren who reside in Texas as well. 
Sarah is an avid moviegoer, loves yoga and true-crime podcasts, and advocates for children and adults with autism and other disabilities. Her son was diagnosed with severe autism at the age of eighteen months and continues to touch peoples' hearts to this day.
GOODREADS ⬧  TWITTER ⬧  INSTAGRAM
Click for direct links to tour stops:
| | | |
| --- | --- | --- |
| 8/22/19 | Promo | |
| 8/22/19 | BONUS Post | |
| 8/23/19 | Review | |
| 8/24/19 | Review | |
| 8/25/19 | Excerpt | |
| 8/26/19 | Excerpt | |
| 8/27/19 | Review | |
| 8/28/19 | Author Interview | |
| 8/29/19 | Scrapbook | |
| 8/30/19 | Review | |
| 8/31/19 | Review | |
Giveaway ends midnight, CST, September 1, 2019
Click to enter the giveaway!