Follow along with Lone Star Book Blog Tours!
Genre: Memoir / Inspirational / Christian Life
Publication Date: November 15, 2019
Number of Pages: 240 pages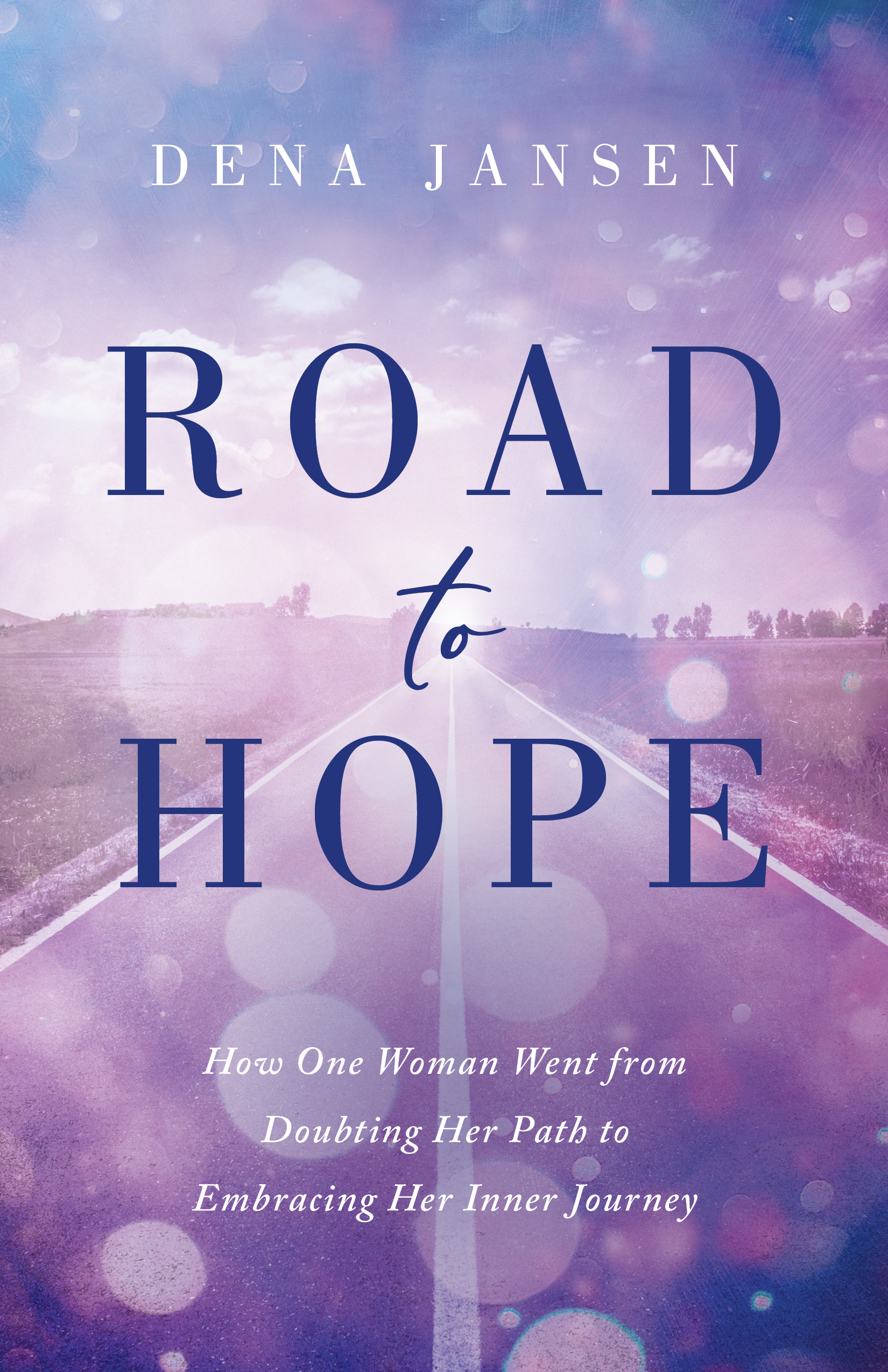 ABOUT THE BOOK: Have you ever felt stuck? If so, you are not alone. As a 36-year-old wife, mother, and corporate executive, Dena Jansen's life looked successful by society's standards. But she found herself at an intersection—stranded at a real-life crossroads in her life.
Over a matter of years, darkness and doubt slowly crept in, leaving her unsure and unsettled in her life, marriage, and career. And after stalling out multiple times and nearly wrecking everything, she finally grabbed hold of a life-saving truth:
She had a choice to make. She could stay stuck, or she could try and find new roads that would lead to the peace and joy she was looking for.
With a glimmer of hope, Dena embraced the gifts of curiosity and grace and began a journey of self-discovery. And she chose to believe in a new truth:
She was meant for more and could no longer settle.
 
In Road to Hope, Dena invites you to join her as she wanders the roads she traveled and take anything you need from her story to help you in yours. She shares how she grew from a woman who doubted her path to one who is confident and ready for the next adventure. And she wants you to experience a similar shift. And more than that, she believes you can.
ABOUT THE AUTHOR: Dena Jansen's calling to lift others up is profoundly personal. She understands the fears and doubts that hold people back because she has them too. Her own path to fulfillment is a real-life journey that's still very much in progress. As a CPA and retired partner from Austin-based CPA firm Maxwell Locke & Ritter, she launched Dena Speaks to inspire potential seeking individuals and businesses. Dena shares life and love with her husband, JP, and their two children, Trace, and Elizabeth in Buda, Texas. She loves romantic comedy movies, listening to podcasts, and spending time with her family and friends.
║ Website ║ Instagram║ Goodreads║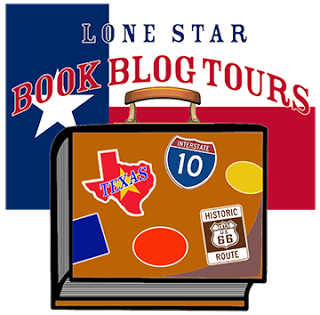 Click for direct links to book reviews and special features. 
| | | |
| --- | --- | --- |
| 1/21/20 | Author Video | |
| 1/21/20 | BONUS Post | |
| 1/22/20 | Author Interview | |
| 1/23/20 | Review | |
| 1/24/20 | Playlist | |
| 1/25/20 | Review | |
| 1/26/20 | Scrapbook Page | |
| 1/27/20 | Review | |
| 1/28/20 | Excerpt | |
| 1/29/20 | Review | |
| 1/30/20 | Review | |
Giveaway runs January 21-midnight CST, January 31, 2020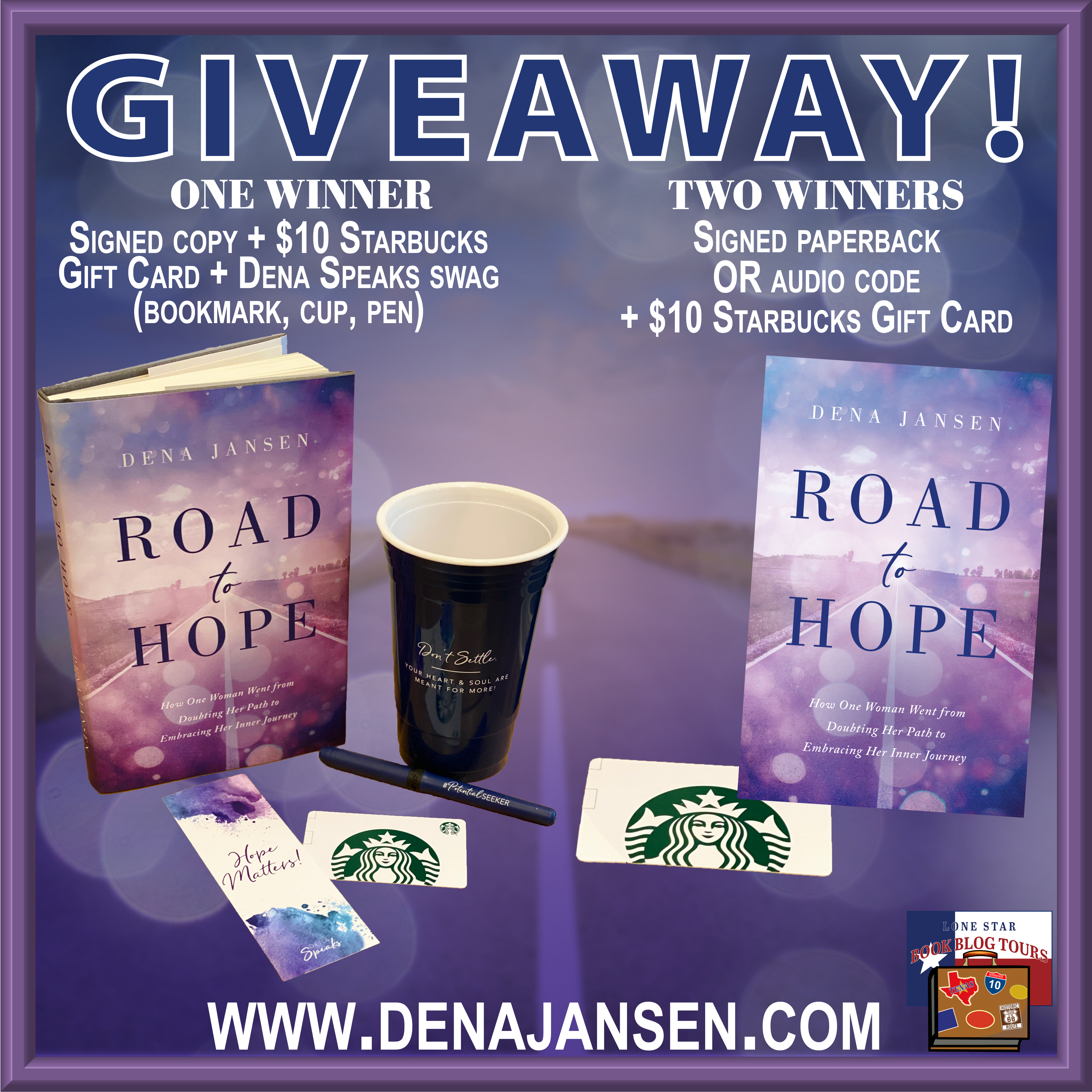 Click the image to enter the giveaway!