2019 University Press Week
Sunday, November 10, 2019
"University presses champion authors whose works can make a real difference in how all of us think about politics, religion, economics, science, technology, human rights, and the natural world, among other important topics"
Emphasizing the role that scholarly publishers can play in moving national and international conversations forward on critical and complex issues, the Association of University Presses (AUPresses) chose "Read. Think. Act." as the theme for this year's University Press Week. University Press Week (UP Week), which ran from Sunday, November 3, through Saturday, November 9.
"Read. Think. Act." is a particularly apt theme as many citizens around the globe continue to engage in important debates that will influence vital decision-making in the months ahead; in fact, this year's UP Week began exactly one year to the day before the 2020 Election Day in the U.S. Through this positive theme AUPresses members worldwide seek to encourage people to read the latest peer-reviewed publications about issues that affect our present and future—from politics to economics to climate change to race relations and more—and to better understand academic presses' important contribution to these vital areas of concern. To that end, AUPresses members have suggested a "Read. Think. Act. Reading List" that can serve as a starting place for any reader who wants to learn more.
"Many of us choose to work for university presses because we believe in the UP mission of bringing the latest research and ideas to diverse audiences of readers. The success of recent university press books such as White Fragility by Robin DiAngelo (Beacon Press) and Cyberwar by Kathleen Hall Jamieson (Oxford University Press) make it clear that there is a hunger for these books," AUPresses President, and director of the University of Arizona Press, Kathryn Conrad said. "In the last few years many people have found it difficult to have effective conversations about the most serious and important issues facing our communities, nations, and world. We hope that by encouraging readers to explore university press works on topics that affect everyone—and to reflect on their reading—our publications might help stimulate positive conversations and actions."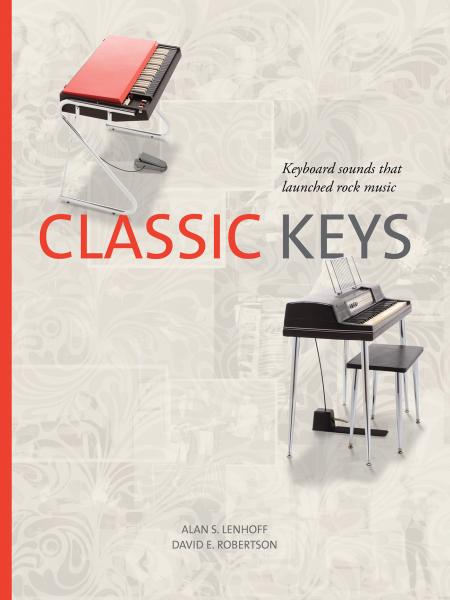 The Lone Star Lit team spoke with several of the Texas university presses at the 2019 Texas Book Festival, and here are the titles they wanted to spotlight for this article:
CLASSIC KEYS / UNT PRESS
Classic Keys: Keyboard Sounds That Launched Rock Music by Alan Lenhoff and David Robertson. Keyboards have grown drastically in popularity since the early days of rock music. In thirty short years, the rock keyboard was transformed from a down-on-its-luck piano awaiting a band in a bar into a portable digital orchestra, thanks to advancements in electronics. Keyboards became the centerpiece of the trademark sound of many rock bands, and many keyboards became iconic in their own right. This beautifully photographed and illustrated book provides profiles of modern musicians and an authoritative history of signature rock keyboard sounds from the 1950s to the early 1980s, celebrating the Hammond B-3 organ, the Rhodes and Wurlitzer electric pianos, the Mellotron, the Minimoog, and many other famous instruments.
THE REUNION AT HERB'S CAFÉ / TCU PRESS
TCU Press's lead title this fall is The Reunion at Herb's Café, Dan Jenkins's last book, which brings together many of the most memorable and irascible characters from his popular comedic novels, including Billy Clyde Puckett, Shake Tiller, T. J. Lambert, Barbara Jane Bookman, Big Ed Bookman, Slick Henderson, Juanita Hutchins, and Doris Steadman. The novel was in production when Mr. Jenkins passed away, so this special commemorative edition includes a foreword by Tom Brokaw and an afterword by his daughter Sally Jenkins, who celebrate and memorialize Mr. Jenkins's legacy as a keen and hilarious writer. TCU Press is spotlighting this book during University Press Week to show that university presses publish a wide variety of genres in addition to traditional scholarship—genres that can include novels, poetry, photography, and even children's books.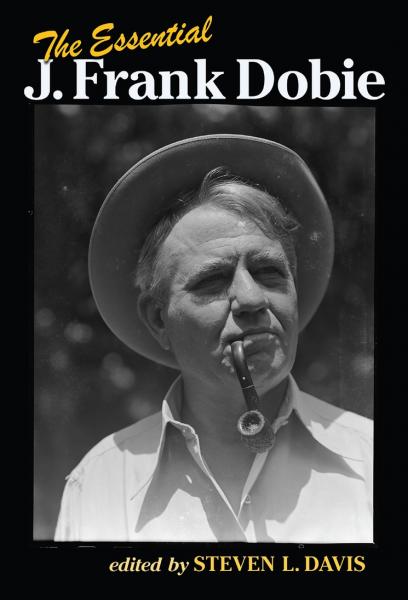 THE ESSENTIAL J. FRANK DOBIE / TAMU PRESS
The Essential J. Frank Dobie (Texas A&M University Press) by Steve Davis. This is a reintroduction of Dobie to a new generation. It's the epitome of UP publishing initiatives in that it both preserves a slice of Texas culture (folklore/literature/a way of life during a particular time period) and it also seeks to put Dobie in context of his time. Dobie has often been misinterpreted as prejudiced, but in fact he was very progressive for his era and did a number of things that were considered progressive when it came to women and cultural groups. Steve Davis is, of course, a delight himself.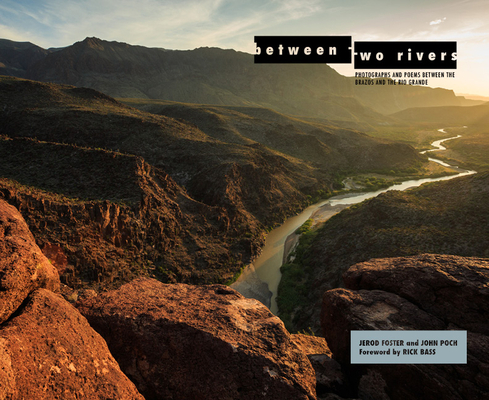 BETWEEN TWO RIVERS / TTU PRESS
Between Two Rivers: Photographs and Poems Between the Brazos and the Rio Grande (Grover E. Murray Studies in the American Southwest) (Texas Tech University Press) by Jerod Foster, John Poch, Rick Bass (foreword by). The Brazos River and the Rio Grande: what lies between are physical and cultural geographies stretching south from the Texas Hill Country to the border of Mexico, west across the Trans-Pecos, and up through Northern New Mexico into Colorado. Photographer Jerod Foster and poet John Poch praise and wonder along these varied waterways and across the landscapes they host. The result is communion—a synergy of imagery in story and story in imagery, finding unexpected form, depths, and meaning much as rivers themselves are honed in the pull of gravity and texture.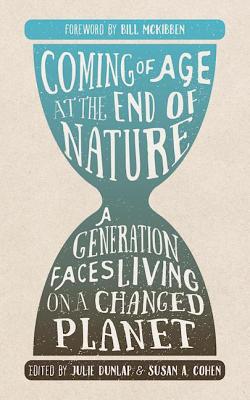 Texas university press titles from the UP Week reading list include Chicana Movidas: New Narratives of Activism and Feminism in the Movement Era by Dionne Espinoza, María Eugenia Cotera, and Maylei Blackwell (University of Texas Press); The World Pushes Back by Garret Keizer (Texas Review Press); and Coming of Age at the End of Nature: A Generation Faces Living on a Changed Planet edited by Susan A. Cohen and Julie Dunlap (Trinity University Press).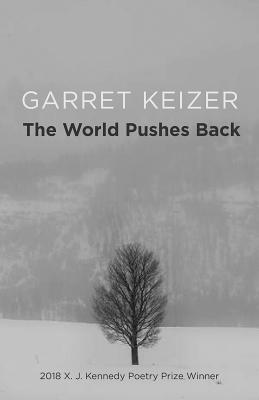 This was the eighth annual University Press Week. A panel focusing on this year's theme took place at the Texas Book Festival; many university presses will take part in an "Indies First" campaign orchestrated by the American Booksellers Association through Small Business Saturday on November 30.
University presses publish approximately fourteen thousand books each year, as well as more than twelve hundred journals and numerous innovative digital works. 151 presses belong to AUPresses, and twenty percent of that number are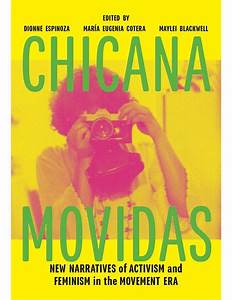 presses based outside of the US.
"University presses champion authors whose works can make a real difference in how all of us think about politics, religion, economics, science, technology, human rights, and the natural world, among other important topics" said AUPresses Executive Director Peter Berkery. "Without university presses, many of these ideas would never make it into broader conversation. We are proud to make this aspect of our community's work—and the impact it can have—our theme for University Press Week 2019."
AUPresses is an organization of more than 150 international nonprofit scholarly publishers. Since 1937, the Association of University Presses advances the essential role of a global community of publishers whose mission is to ensure academic excellence and cultivate knowledge. The Association holds integrity, diversity, stewardship, and intellectual freedom as core values. AUPresses members are active across many scholarly disciplines, including the humanities, arts, and sciences, publish significant regional and literary work, and are innovators in the world of digital publishing. You can learn more at http://www.aupresses.org/