Follow along with the Lone Star Lit Book Blog Tour!
PUDGE AND PREJUDICE
by A.K. PITTMAN
Categories: YA / Clean & Wholesome Romance / '80s 
Publisher: Wander (a division of Tyndale House)
Date of Publication: January 12, 2021
Number of Pages: 352 pages 
ABOUT THE BOOK:  A Mixtape of Big '80s Style, High School Angst, and a Classic Jane Austen Tale
It's 1984 and after moving to Northenfield, Texas, with her family, Elyse Nebbit faces the challenge of finding her place in a new school, one dominated by social status and Friday night football. When Elyse's effortlessly beautiful older sister Jayne starts dating golden boy Charlie Bingley, Elyse finds herself curious about Charlie's popular and brooding best friend, Billy Fitz. Elyse's body insecurities eventually complicate her relationship with Billy, leaving Jayne and Elyse's exceedingly blunt friend, Lottie, to step in and help Elyse accept herself for who she is, pant size and all.
CLICK TO PURCHASE!
│ Bookshop.org│ IndieBound │Books-a-Million │
│ Barnes and Noble│ Parable│ Christianbook │
│ Target│ Walmart │Tyndale │Amazon│ 
ABOUT THE AUTHOR: Allison Pittman is an award-winning author of thirteen novels, including the Christy-nominated Sister Wife series and the critically acclaimed The Seamstress. An enthusiast for all of the writing world, Allison holds active leadership in her local American Christian Fiction Writers chapter, and she heads up a thriving critique group in the San Antonio area.
When not writing, Allison teaches middle school English, working as a conduit to introduce her students to new, fresh literature. You can follow her around on Instagram or Twitter and keep up with her writing news on her Allison Pittman Author Facebook page. Here you'll learn what's going on with new books, next books, and day-to-day life with Allison and her husband, Mikey. You'll also get a peek at Snax, the world's worst dog.
◆  WEBSITE  ◆  FACEBOOK  ◆  TWITTER ◆
◆  INSTAGRAM ◆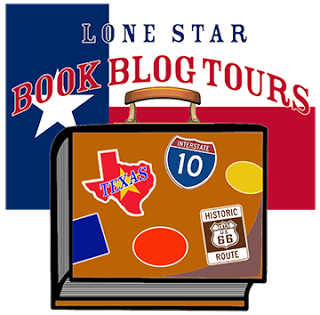 Click the blog names for direct links to book reviews.
| | | |
| --- | --- | --- |
| 2/3/21 | Review | |
| 2/3/21 | Review | |
| 2/3/21 | BONUS Promo | |
| 2/4/21 | Review | |
| 2/4/21 | BONUS Review | |
| 2/5/21 | Review | |
| 2/5/21 | Review | |
| 2/6/21 | Review | |
| 2/7/21 | Review | |
| 2/8/21 | Review | |
| 2/8/21 | Review | |
| 2/9/21 | Review | |
| 2/10/21 | Review | |
| 2/10/21 | Review | |
| 2/11/21 | Review | |
| 2/11/21 | BONUS Promo | |
| 2/12/21 | Review | |
| 2/12/21 | Review | |
Giveaway runs February 3-midnight, CST, February 13, 2021