Join us on Book Blog Tour!
PICTURES OF THE SHARK
by THOMAS H. McNEELY
Short Stories / Southern Fiction / Coming of Age
Publisher: Texas Review Press
Date of Publication: July 12, 2022
Number of Pages: 205 pages 
ABOUT THE BOOK: A sudden snowfall in Houston reveals family secrets. A trip to Universal Studios to snap a picture of the shark from Jaws becomes a battle of wills between father and son. A midnight séance and the ghost of Janis Joplin conjure the mysteries of sex. A young boy's pilgrimage to see Elvis Presley becomes a moment of transformation. A young woman discovers the responsibilities of talent and freedom.

Pictures of the Shark, by Houston native and Dobie Paisano award-winning author Thomas H. McNeely, traces a young man's coming of age and falling apart. From the rough and tumble of Houston's early seventies East End to the post-punk Texas bohemia of late eighties Austin, this novel in stories examines what happens when childhood trauma haunts adult lives.
ABOUT THE AUTHOR: Thomas H. McNeely is an Eastside Houston native. He has published short stories and nonfiction in The Atlantic, Texas Monthly, Ploughshares, and many other magazines and anthologies, including Best American Mystery Stories and Algonquin Books' Best of the South. His stories have been shortlisted for the Pushcart Prize, Best American Short Stories, and O. Henry Award anthologies. He has received National Endowment for the Arts, Wallace Stegner, and MacDowell Colony fellowships for his fiction. His first book, Ghost Horse, won the Gival Press Novel Award and was shortlisted for the William Saroyan International Prize in Writing. He currently teaches in the Stanford Online Writing Studio and at Emerson College, Boston.
Author:
◆  TWITTER ◆ AMAZON  ◆  GOODREADS ◆
Publisher:
◆ WEBSITE ◆ FACEBOOK  ◆  TWITTER ◆
======
Giveaway runs July 5-midnight, CDT, July 15, 2022
2 winners: autographed copies of Pictures of the Shark;
2 winners: autographed copies of Pictures of the Shark & editorial critique of an excerpt (up to 20 pages) from an unpublished short story or novel. 
Click the above image to enter the giveaway. Good luck!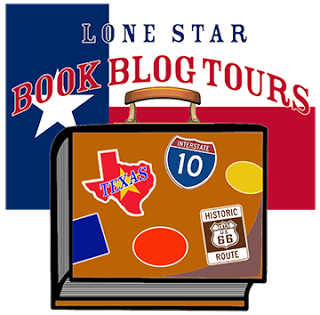 Click the blog names for book reviews, special features, & a giveaway! Those in bold are direct links to the tour posts and will be live on their scheduled dates.
| | | |
| --- | --- | --- |
| 7/5/22 | Excerpts | |
| 7/5/22 | BONUS Promo | |
| 7/6/22 | Review | |
| 7/6/22 | BONUS Promo | |
| 7/7/22 | Guest Post | |
| 7/8/22 | Review | |
| 7/9/22 | Excerpt | |
| 7/10/22 | Playlist | |
| 7/11/22 | Review | |
| 7/12/22 | Author Interview | |
| 7/13/22 | Review | |
| 7/14/22 | Review | |