Follow along with the Lone Star Lit Book Blog Tour!
THE PARIS BETRAYAL
by James R. Hannibal
Publisher: Revell
Publication Date: May 4th, 2021
Pages: 352 pages
Categories: Fiction / Christian / Suspense
ABOUT THE BOOK: After a rough mission in Rome involving the discovery of a devastating bioweapon, Company spy Ben Calix returns to Paris to find his perfectly ordered world has collapsed. A sniper attack. An ambush. A call for help that brings French SWAT forces down on his head. Ben is out. This is a severance--reserved for incompetents and traitors.
Searching for answers and anticipating a coming attack, Ben and a woman swept up in his misfortunes must travel across Europe to find the sniper who tried to kill him, the medic who saved his life, the schoolmaster who trained him, and an upstart hacker from his former team. More than that, Ben must come to grips with his own insignificance as the Company's plan to stop Leviathan from unleashing the bioweapon at any cost moves forward without him--and he struggles against the infection that is swiftly claiming territory within his own body.
Award-winning author James R. Hannibal ratchets up the tension on every page of this suspenseful new thriller.
PURCHASE LINKS
Barnes and Noble ~ Revell Affiliates
ABOUT THE AUTHOR: James R. Hannibal is no stranger to secrets and adventure. This former stealth pilot from Houston, Texas, has been shot at, locked up with surface-to-air missiles, and chased down a winding German road by an armed terrorist. He is a two-time Silver Falchion Award winner for his children's mysteries, a former Thriller Award nominee, and a 2020 Selah and Carol Award finalist for The Gryphon Heist--the opener for the CIA series that now includes Chasing the White Lion. James is a rare multisense synesthete, meaning all of his senses intersect. He sees and feels sounds and smells, and he hears flashes of light. If he tells you the chocolate cake you offered smells blue and sticky, take it as a compliment.
Website  Instagram | Facebook | BookBub
Goodreads Author Page | Amazon Author Page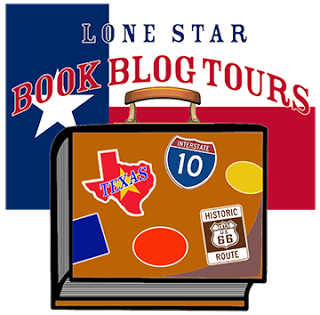 Click the blog names for direct links to book reviews and special features. 
| | | |
| --- | --- | --- |
| 5/4/21 | Notable Quotables | |
| 5/4/21 | BONUS Promo | |
| 5/5/21 | Review | |
| 5/6/21 | Character Interview | |
| 5/7/21 | Review | |
| 5/8/21 | Top Five | |
| 5/9/21 | Excerpt | |
| 5/10/21 | Review | |
| 5/11/21 | Deleted Scene | |
| 5/12/21 | Review | |
| 5/13/21 | Review | |
| 5/13/21 | BONUS Review | The Adventures of a Traveler's Wife |
Giveaway runs May 4-midnight, CDT, May 14, 2021