Sunday, September 29, 2019
Categories: Travel / Haunted Places / Texas History
Publisher: Castle Azle Press
Date of Publication: September 19, 2019
Number of Pages: 210 with 100+ black & white images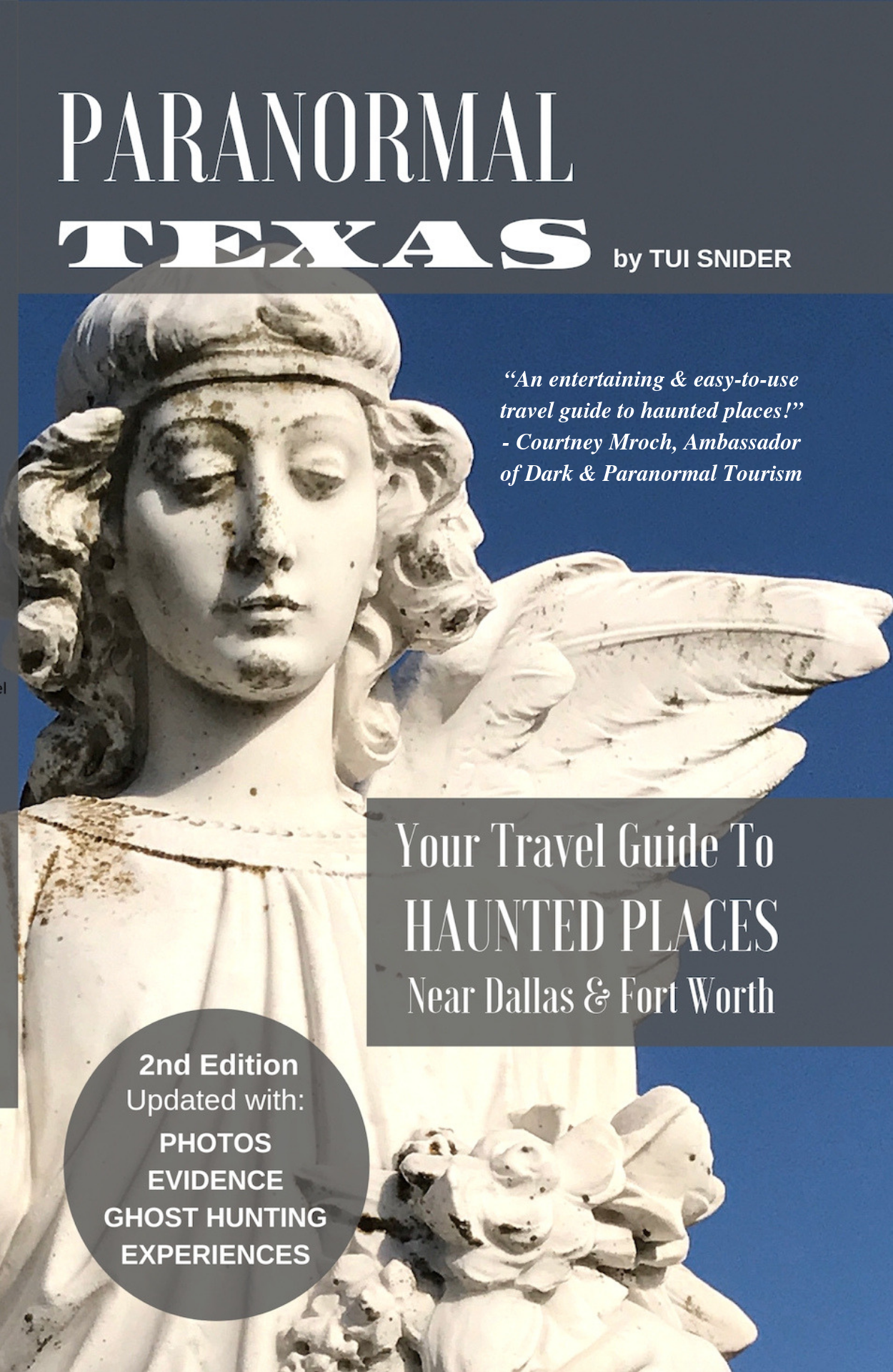 ABOUT THE BOOK: More Haunted Places and True Ghost Stories!
Tui Snider's popular travel guide to haunted places in North Texas is back with a fully updated 2nd Edition featuring more haunted places and true ghost stories!
What's new in Paranormal Texas, 2nd Edition?
Just like the original travel guide, Paranormal Texas 2nd Edition gives readers haunted history and directions to sites where paranormal activity is reported in the Dallas - Fort Worth Metroplex.
The 2nd edition now includes:
• Photos: Readers asked for photos of haunted places. Paranormal Texas, 2nd edition has over 50 photos of haunted towns, haunted hotels, and more.
• Ghost hunting tips: Tui Snider explains what she has learned since she began attending paranormal investigations with Texas ghost hunters.
• More haunted places: Several new venues (including a haunted doll museum!) with fascinating haunted history were added to Paranormal Texas, 2nd edition.
• Firsthand accounts: Readers asked for more true ghost stories and hauntings. (She even shares personal experiences with paranormal activity, including a strange encounter with her doppelganger at a haunted hotel!)
All the above, PLUS a paranormal activity evidence database:
See the paranormal activity for yourself: Readers can access an online database with links to EVPs, ghost photos, videos, and other evidence gathered by paranormal investigators who have visited the haunted sites in her book.
•Continually updated: This database will be continually updated with EVPs, anomalous photos, videos, and other data gathered at haunted places featured in Paranormal Texas, 2nd edition.
•Add your paranormal activity: Readers can contact the author if they have paranormal evidence to add!
Is Paranormal Texas, 2nd edition for YOU?
1. Ghost Hunters - If you want to plan a fun road trip to haunted places (with or without ghost hunting equipment) Paranormal Texas, 2nd edition can help.
2. Armchair Travelers - If you prefer reading about haunted history, Paranormal Texas, 2nd edition can take you on an exciting armchair tour through haunted towns of North Texas.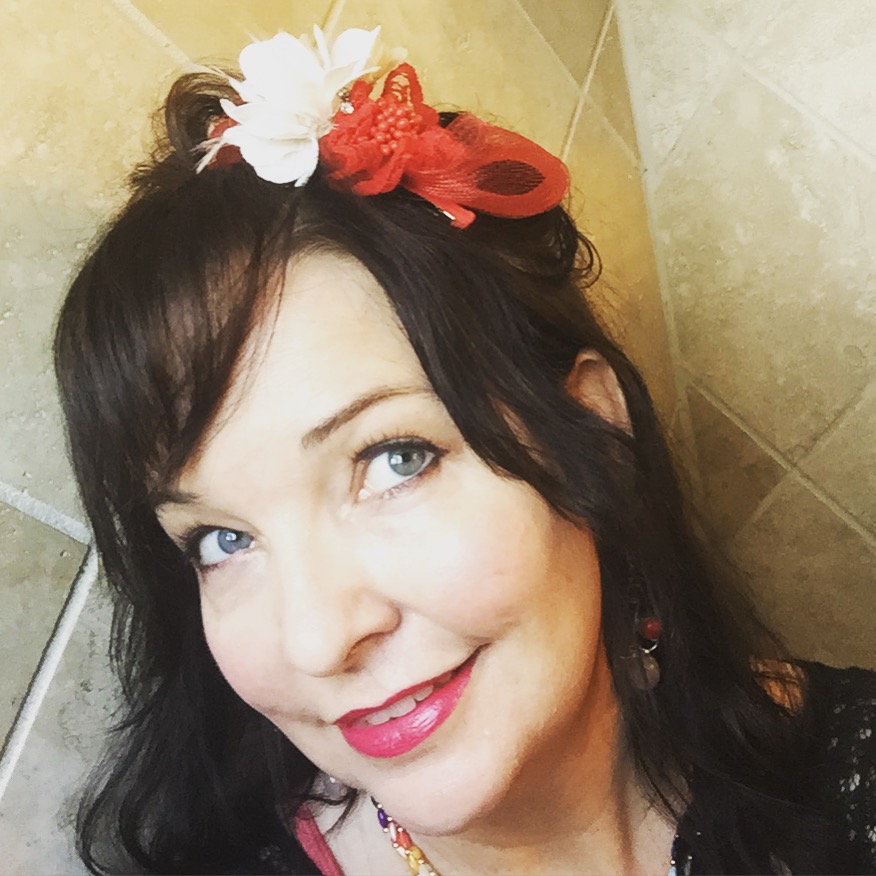 ABOUT THE AUTHOR: Tui Snider is an award-winning writer, speaker, photographer, and musician specializing in offbeat sites, overlooked history, cemetery symbolism, and haunted lore. As she puts it, "I used to write fiction, but then I moved to Texas!"
Tui lectures frequently at universities, libraries, conferences, and bookstores.This fall, she will speak about the Great Airship Mystery of 1897 at this year's UFO Congress and teach a course on Understanding Cemetery Symbols at Texas Christian University. She also shares weekly info-videos based on her research at her YouTube channel.
Snider's writing and photography have been featured in a variety of media outlets, including WFAA TV, Coast to Coast AM, LifeHack, Langdon Review, the City of Plano, Wild Woman Waking, Shades of Angels and many more. She has several more books in progress.
◆  WEBSITE  ◆  FACEBOOK  ◆  TWITTER  ◆  AMAZON AUTHOR PAGE  ◆
◆  INSTAGRAM  ◆   YOUTUBE  ◆   GRAVE HOUR ON INSTAGRAM  ◆
Click for direct links to reviews and special features. 
| | |
| --- | --- |
| 10/1/19 | |
| 10/2/19 | |
| 10/2/19 | |
| 10/3/19 | |
| 10/4/19 | |
| 10/4/19 | |
| 10/5/19 | |
| 10/6/19 | |
| 10/6/19 | |
| 10/7/19 | |
| 10/8/19 | |
| 10/8/19 | |
| 10/9/19 | |
| 10/10/19 | |
| 10/11/19 | |
Giveaway starts October 1, 2019!