Genre: Mystery / Crime Fiction / Stand-Alone
Publisher: self-published
Date of Publication: March 26, 2019
Number of Pages: 248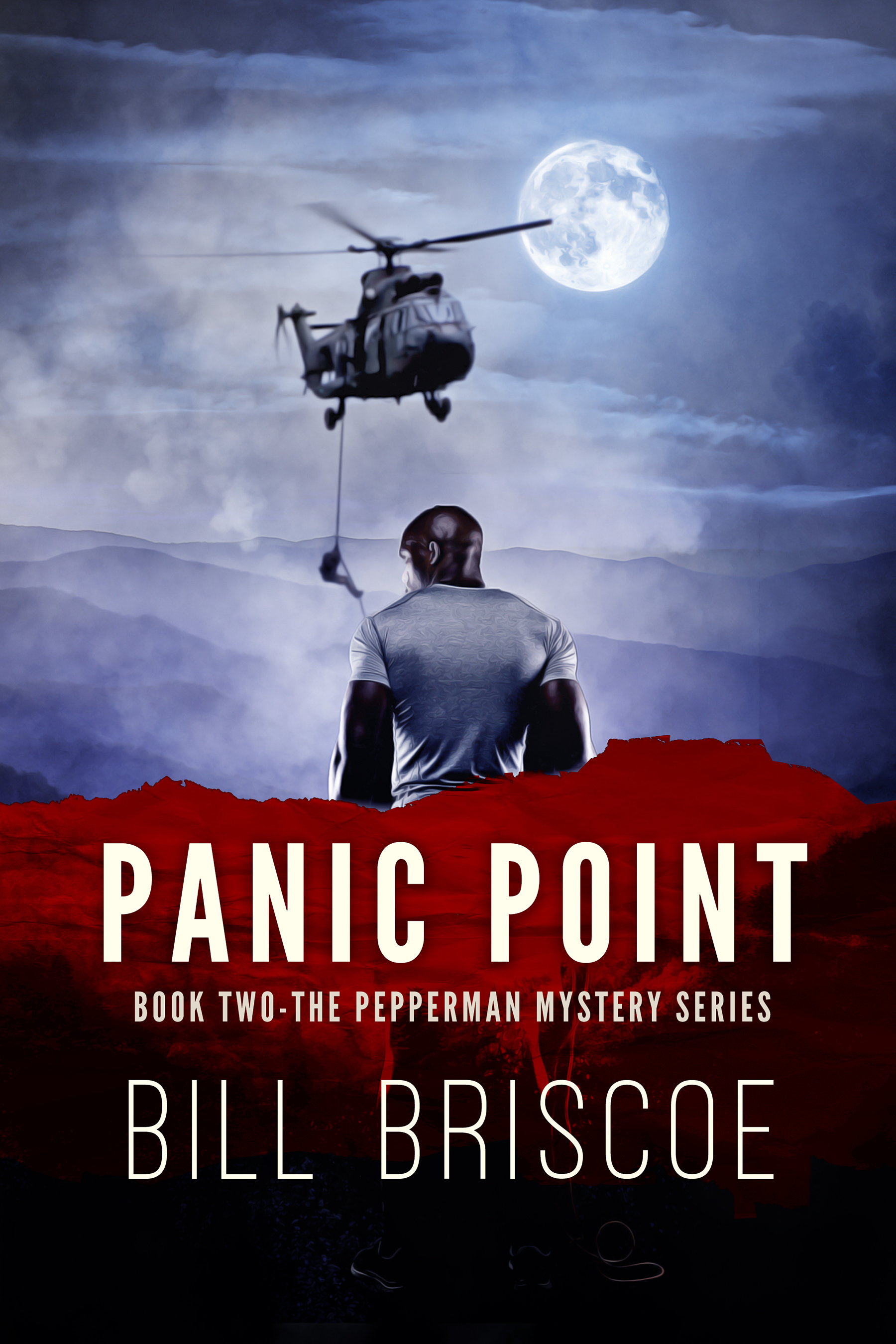 ABOUT THE BOOK: When Earl's bride Morgan vanishes in the Smoky Mountains on their honeymoon, the former Navy SEAL is certain she's been abducted. The park rangers disagree, and after a storm washes away any potential evidence, they call off the official search. Then another man loses his daughter in the same area. Can one last lead help Earl find Morgan before he loses her forever?
BUY THE BOOK
Amazon ║ Barnes and Noble ║ Kobo ║ Apple
ABOUT THE AUTHOR: Bill grew up in the oil and gas refinery town of Phillips in the Texas Panhandle. After graduating from college with a master's degree, he spent most of his career working for a major insurance company as an agency manager and consultant.
As his retirement was on the horizon, he had an idea about a book. That story, Pepperman's Promise, became the prequel to The Pepperman Mystery Series, and Perplexity and Panic Point, the next two books in the series, are now available.
Bill and his wife of fifty years live in West Texas. 
Twitter ║ Facebook ║ Email ║  Website ║ Goodreads ║ Amazon Author Page ║ BookBub
TOUR SCHEDULE
This tour is complete; go directly to the blog tour stops by clicking the links below.
| | | |
| --- | --- | --- |
| 4/16/19 | Book Trailer | |
| 4/16/19 | Notable Quotable | |
| 4/17/19 | Excerpt | |
| 4/17/19 | Excerpt | |
| 4/18/19 | Review | |
| 4/19/19 | Review | |
| 4/20/19 | Scrapbook Page | |
| 4/20/19 | Character Interview | |
| 4/21/19 | Review | |
| 4/22/19 | Author Interview | |
| 4/22/19 | Series Spotlight | |
| 4/23/19 | Review | |
| 4/24/19 | Promo | |
| 4/25/19 | Review | |
| 4/25/19 | Review | |
Ended midnight, April 26, 2019