McConaughey, heaps of history, cornucopia of canines, a posse of Christmas Cowboys
Sunday, September 27, 2020
It's fall, y'all, and the first real cold front brought thirty-something temps to the Caprock. Oddly, except for women running from houses and nightmares, we have a dearth of Halloween books for October, but the cowboys of Christmas have formed a posse for an impressive romance roundup. Your October Lone Star Lit includes bad dates, benevolent lords, twin trouble, heaps of history, literary travel, a cornucopia of canines, McConaughey philosophy, border walls, a plethora of picture books, Baba Yaga, and fifty years of the Neustadt Prize.
In these uncertain times, we can be certain of the bookish goodness delivered by Lone Star Lit. ¡Salud!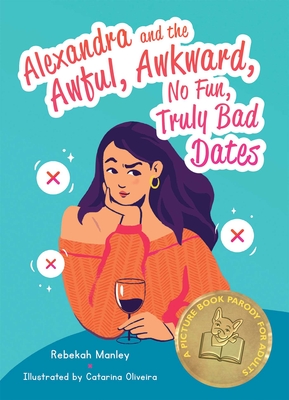 Alexandra and the Awful, Awkward, No Fun, Truly Bad Dates: A Picture Book Parody for Adults 
Rebekah Manley (Author), Catarina Oliveira (Illustrator)
Set in the thick of our swipe right society, newly thirty-year-old Alexandra decides she's got nothing to lose and sets off on a thirty-dates-in-thirty-days adventure. 
With her trusty French bulldog pup, Lottie, Alex experiences the worst of millennial dating culture. From know-it-alls and bores to Mama's boys and no-shows and everything else in between, you'll be laughing along with Alex as she searches for love but ultimately discovers something a lot more meaningful.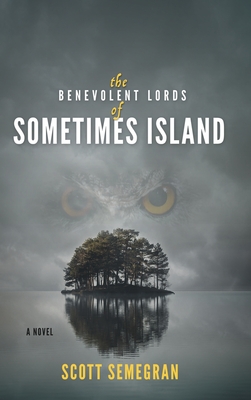 The Benevolent Lords of Sometimes Island
Scott Semegran  
The summer of 1986. Central Texas. William and his friends should be having a blast. Instead, they are hounded by the Thousand Oaks Gang and their merciless leader, Bloody Billy. William found Billy's backpack. And because of what it contains, Billy desperately wants it back, and he'll do anything to get it. William hatches a plan for his friends to sneak away and hide in an abandoned lake house, except they become stranded on the lake's desolate island without food or water. Will their time on the island devolve into chaos? Will the friends survive and be rescued? 
A gripping suspense story with adventure and danger, tinged with humorous banter between the four friends, the middle schoolers face certain death without adults to protect them from the unrelenting natural elements, as well as the wild creatures that lurk in the wilderness around the lake. With a backpack filled with money and marijuana they stole from the merciless gang leader, it's only a matter of time before the high schoolers come looking for them, too.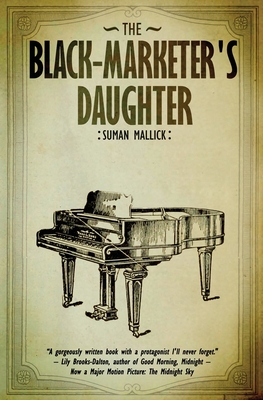 Suman Mallick  
Zuleikha arrives in the US from Lahore, Pakistan, by marriage, having trained as a pianist without ever owning a real piano. Now she finally has one, a wedding present from her husband, but nevertheless finds it difficult to get used to her new role of a suburban, middle-class housewife who has an abundance of time to play it.
Haunted by the imaginary worlds of the confiscated contraband books and movies that her father trafficked in to pay for her education and her dowry, and unable to reconcile them with the expectations of the real world of her present, she ends up as the central figure in a scandal that catapults her into the public eye and plays out in equal measures in the local news and in backroom deliberations, all fueled by winds of anti-Muslim hysteria.
The Black-Marketer's Daughter was a finalist for the Disquiet Open Borders Book Prize and praised by the jury as a "complicated and compelling story" of our times.
Sybrina Durant
Cleo loves bows. She wears her hair in a bow and decorates her room with bows. Cleo is bow crazy. Learning to tie a bow is very difficult for some people but Cleo remembers how to do it from a cute story she once heard, about a little rabbit with very long ears and a very helpful fox who shows her what to do to keep them clean.
This is the story of how Cleo learns to tie a "bunny ear" bow. Exercises in manual dexterity build self-esteem in children. Knowing how to tie shoestrings, scarves, and more into a bow is a useful and rewarding skill. "Teach a child a useful skill. Build confidence and self-esteem that lasts a lifetime."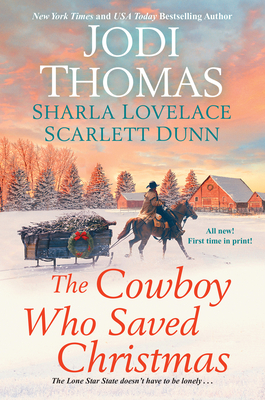 The Cowboy Who Saved Christmas 
Jodi Thomas, Sharla Lovelace, Scarlett Dunn   
Dispirited by war, when Trapper Hawkins accepts a job hauling five little rich girls to Dallas, all he cares about is the money. He doesn't expect they'll awaken his spirit—or that their intriguing nursemaid, Emery Adams, will awaken his heart. And when danger strikes as Christmas Eve nears, he definitely doesn't expect Emery and the girls to risk their lives—for him. 
A catastrophic storm, an ailing herd, and a failing cattle ranch have left Texas rancher Josie Bancroft in danger of losing everything her father worked for. Still, she'd rather die than merge with her neighbor rancher Benjamin Mason, the man who broke her heart years ago, on Christmas Eve. As old sparks fly and secrets are revealed, however, Ben is determined to help Josie—and prove that this time around can be different. 
Yellow Fever has hit Clint Mitchum's Texas hometown and taken his father and siblings, leaving Clint ever more cynical. Racing homeward to be by his mother's side, Clint finds only a note from her, asking that he help her caregiver, a young woman named Amelia. Assuming his mother has passed, in his grief Clint ventures out to search for Amelia—and finds the best of gifts—just in time for Christmas.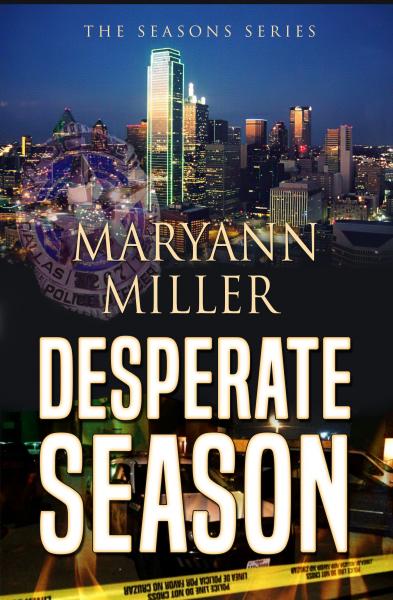 (Seasons Mystery Series Book 3) 
Maryann Miller 
Children dying is a cop's worst nightmare. Throw drugs in the mix, and the nightmare gets worse. Dallas homicide detectives, Angel Johnson and Sarah Kingsly, who are still trying to sort out their partnership, race to stop the influx of a nasty new street drug that is killing kids as young as ten. Those kids should be playing in the park, not dying in it. 
Who owns the streets of Dallas? Can the detectives take them back before more kids die?
Dispatches from the Republic of Letters: 50 Years of the Neustadt International Prize for Literature 
Daniel Simon (Editor) 
For the last fifty years, the Neustadt Prize has been one of the most prestigious literary prizes in the world, second only to the Nobel. Poets, novelists, and playwrights from Gabriel Garcia Marquez and Orhan Pamuk to Czeslaw Milosz and Dubravka Ugresic are listed among the ranks of laureate. Now, in honor of the fiftieth anniversary, Dispatches from the Republic of Letters gathers the acceptance speeches of these twenty-five pioneering writers into one volume, edited and with an introduction by World Literature Today editor-in-chief Daniel Simon.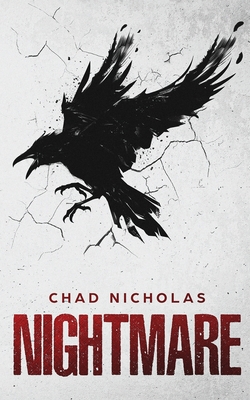 Chad Nicholas  
Had it come back? No, it couldn't have. He had buried it for good. Or at least that's what Scott told himself. But what if it had? Was that why the scarecrow now watched him? But the more Scott tries to ignore it, the more the evidence begins to pile up. So do the bodies. Because sometimes, the dead don't stay buried. Sometimes the monster survives.
As the bodies mount, and the secrets of his past grow more haunting, Scott must do whatever it takes to save his family. But what if by doing so, they find out what happened all those years ago? What if they realize what he did? Scott learns that there is no escape from his own past or the crows that have crawled out of it. He can only watch as his life is turned into a living nightmare.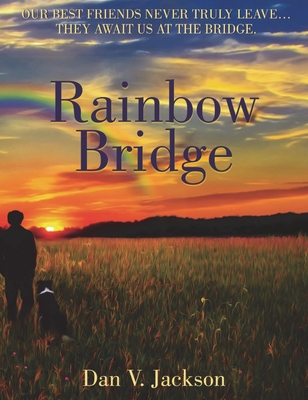 Rainbow Bridge: Our Best Friends Never Truly Leave . . . They Await Us At The Bridge 
Dan V. Jackson  
Our dogs are our friends and companions, guardians, and defenders. Their love enriches our souls, and few things bring us greater joy than their loyalty and devotion. Until that inevitable day arrives when we have to say goodbye. But what if that is not the final farewell? What if there comes a time and a place where we can be reunited with the dogs we have loved and lost? For Nathan Wilkinson, this magical realm of which all grieving families dream will one day become a reality.
At each juncture of Nathan's life, he experiences friendship, guidance, and personal growth from his canine companions. First comes Shiloh, the wise German shepherd of his youth, followed by Lindsay, the miniature schnauzer whose misfortune changes his adult life. When called to battle, he befriends Georgie, the stout war dog, whose courage under fire inspires all who serve with him. Finally, there are the Labradors, whose seemingly mindless antics mask an iron-willed devotion to protecting his growing young family. Each of these remarkable dogs shares with Nathan countless adventures, love, and companionship, and ultimately, the heartache of loss. And then one day, an unexpected tragedy provides him the chance for a brief but joyous reunion with those very same dogs at the place where all departed pets await their human companions, the Rainbow Bridge.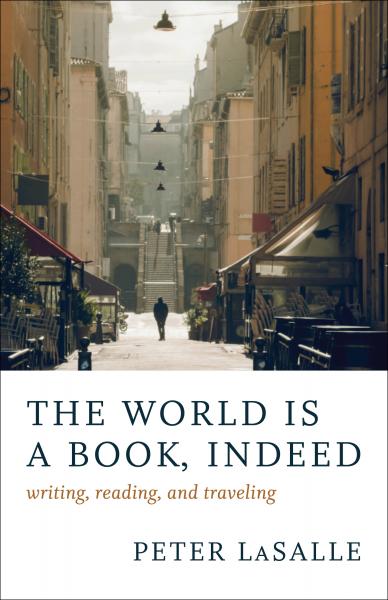 The World Is a Book, Indeed: Writing, Reading, and Traveling 
Peter LaSalle  
The World Is a Book, Indeed chronicles in eleven rich personal essays the ongoing quest of award-winning writer Peter LaSalle to embark on offbeat, often startlingly revelatory literary travel. 
LaSalle spends a summer roaming the lesser-known quarters of Paris, haunted by the writing of the French surrealists. In Hanoi, he meets for beers with the editors―two military men―of the Army Literature and Arts Magazine while investigating Vietnam's acknowledged great modern novel, Bao Ninh's The Sorrow of War. Other pieces find LaSalle on a strange nighttime drive through the streets of sprawling São Paulo in search of landmarks associated with Brazilian modernist poetry, bouncing around Africa to interview writers there when very young, exploring Argentine author Jorge Luis Borges's memorable stay in Texas, and traveling to Istanbul, Lisbon, Tunis, and elsewhere, as he considers major writers amid the settings that produced their works. 
Deeply felt and replete with insight into literature and life itself, even capable of evoking valid mind leaps in its innovative approaches, this is a collection for readers who love books and want to learn more about the places they originated, presented by a well-traveled guide with an intimate voice and a gift for the essay form.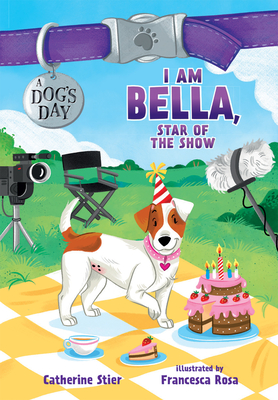 (A Dog's Day) 
Catherine Stier (Author), Francesca Rosa (Illustrator)
Spend a day in the life of a star! Bella the Jack Russell terrier was born for the stage—she never misses her mark, and her bark is always on cue. But her dog brother, Chewy the German shepherd, always gets the big roles. Will Bella ever get her time in the spotlight? Told from the dog's perspective, this story also includes back matter about the breed and role of the working dog.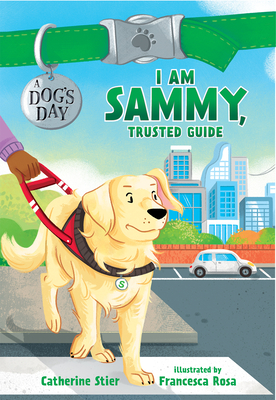 (A Dog's Day) 
Catherine Stier (Author), Francesca Rosa (Illustrator)
Spend a day in the life of a guide dog! Sammy the golden retriever has a big job. Because his owner is visually impaired, Sammy needs to keep a constant watch on their surroundings. And in the city, there is a lot to notice—and a lot of potential distractions too. Told from the dog's perspective, this story also includes back matter about the breed and role of the working dog.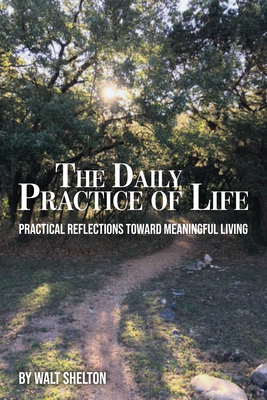 The Daily Practice of Life: Practical Reflections Toward Meaningful Living 
Walt Shelton 
Having a practice-oriented approach is essential for meaningful living as a Christian or otherwise. Is that realistic? In The Daily Practice of Life, Walt Shelton, one of the most-read faith columnists in Texas, shares a workable perspective.
How can we start each day with a step toward qualitative living? Jesus shows us a routine that anyone can personalize toward reflecting his life-model and teachings. This book's fresh combination of real-life events, biblical insights, and nuggets from other traditions will enhance readers' journeys.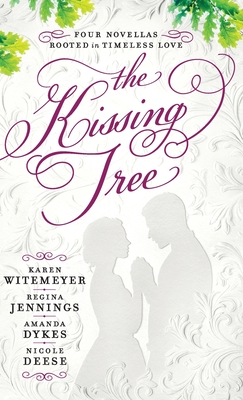 The Kissing Tree: Four Novellas Rooted in Timeless Love 
Karen Witemeyer, Amanda Dykes, Nicole Deese 
From the mid-1800s to the modern day, these novellas each tell a tale worthy of swooning. These bestselling authors' unique voices are on display in stories where each couple's winding path to love happens under the shade of an enormous Texas oak tree.
Larry Jorgensen
This book is about people and places in the history of Coca-Cola, including chapters about Lubbock and Cuero. A sequel to The Coca-Cola Trail, it is both history and a "travel guide" as readers learn of interesting places to visit and the Coca-Cola history at each site. Historic photos and exclusive interviews are included.
Hitchin' Post and the 6B Ranch Kids
Julie Barker (Author), Carolyn Altman (Illustrator)
Hitchin' Post, the cowboy jackrabbit, is back in the third book of the "Hitchin' Post" children's book series! Hitchin' Post and the 6B Ranch Kids introduces readers to some of the most important people in Hitch's life. Meet Bubba, Sis, and little Bo, Hitch's favorite kids that live on the 6Bs. They belong to Hitch's best pal, Nick. Hitch helps Nick watch after the kids and always gives them good advice. Bubba is old enough to help the cowboys, and little Bo thinks he should be able to help too. Bo wants to go where Bubba goes and do what Bubba does, and he gets fightin' mad when anyone tells him he is too little. Sis wants Bo to play with her, but she always tries to hug him and kiss him too much!
One day, when Bubba has to go help Dad, and Hitch and Bo can't go, of course Bo starts throwing a fit. Sis tries to pick him up for a hug, but Bo tells her, "NO!". When Sis starts to cry, Hitchin' Post realizes that Sis needs a job. A very special job. It doesn't take long for little Bo to wonder why Sis is not bothering him anymore. Before long, Bo is wondering what Sis is up to, and he won't stop until he finds out. Once Bo sees what Sis is doing, he runs to tell his mom and dad on the double. Thank goodness old Hitch is here to help!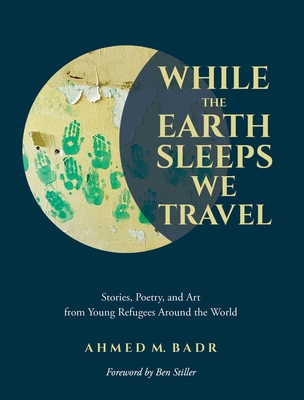 While the Earth Sleeps We Travel: Stories, Poetry, and Art from Young Refugees Around the World
Ahmed M. Badr (Author), Ben Stiller (Foreword)
Beginning in 2018, Ahmed M. Badr—an Iraqi-American poet and former refugee—traveled to Greece, Trinidad and Tobago, and Syracuse, New York, holding storytelling workshops with hundreds of displaced youth, those living in and outside of camps, as well as those adjusting to life after resettlement. 
Combining Badr's own poetry with the personal narratives and creative contributions of dozens of young refugees, While the Earth Sleeps We Travel seeks to center and amplify the often unheard perspectives of those navigating through and beyond the complexities of displacement. The result is a diverse and moving collection, a meditation on the concept of "home" and a testament to the power of storytelling.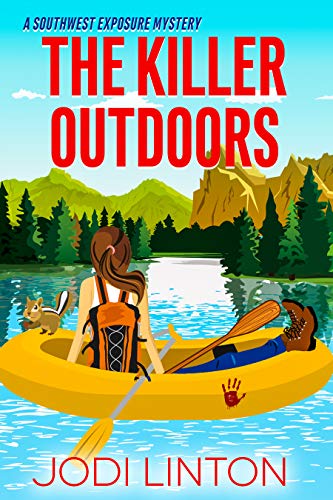 (A Southwest Exposure Mystery Book 1) 
Jodi Linton    
Tourist season has hit Bushwhack and Andie Sullivan, owner of Sullivan's Adventure Company, is ready for her town to fill up with city slickers, snotty teens, and the dollars she needs to keep her business afloat after her messy divorce from Bucky Gunn, local celebrity rafting guide and Sullivan's main competition. With all her guided tours booked, it finally seems lady luck is on her side.
But then Bucky is found dead. Not great. And she's the prime murder suspect. Double not great. Being framed for murder sucks worse than a rabid chipmunk bite. Andie's determined to clear her name, and this time her survival-training skills won't be used to fetch an ice pack. But how long can she stay one step ahead of a killer before she becomes the final victim?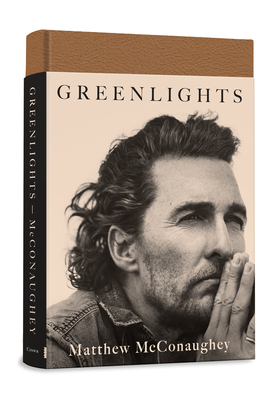 Matthew McConaughey  
'I've been in this life for fifty years, been trying to work out its riddle for forty-two, and been keeping diaries of clues to that riddle for the last thirty-five. Notes about successes and failures, joys and sorrows, things that made me marvel, and things that made me laugh out loud. How to be fair. How to have less stress. How to have fun. How to hurt people less. How to get hurt less. How to be a good man. How to have meaning in life. How to be more me. 
Recently, I worked up the courage to sit down with those diaries. I found stories I experienced, lessons I learned and forgot, poems, prayers, prescriptions, beliefs about what matters, some great photographs, and a whole bunch of bumper stickers. I found a reliable theme, an approach to living that gave me more satisfaction, at the time, and still: If you know how, and when, to deal with life's challenges—how to get relative with the inevitable—you can enjoy a state of success I call "catching greenlights."'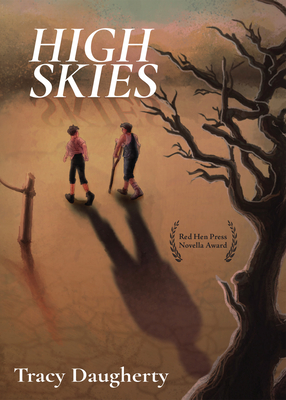 Tracy Daugherty  
High Skies recounts the collision of devastating weather, Cold War suspicion, tense race relations, and the unintended consequences of good intentions in a small West Texas town in the 1950s, changing the futures of the families there and altering their perceptions of America.
At the center of this perfect storm is Raymond "Flyboy" Speaker, a respected military veteran, now the vice principal of a school in which Troy, who tells the story, and his disabled friend Stevie will have their lives upended forever. Through a combination of his own well-meaning ambitions and the political maneuverings of others, Flyboy and the families he serves come to grasp the meaning of community and of individual fortitude.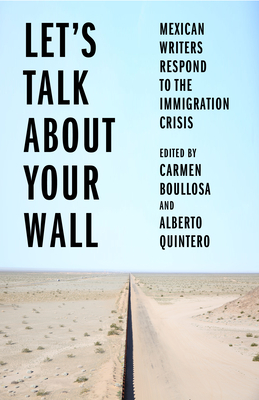 Let's Talk About Your Wall: Mexican Writers Respond to the Immigration Crisis 
Carmen Boullosa (Editor), Alberto Quintero (Editor)
Despite the extensive coverage in the US media of the southern border and Donald Trump's proposed wall, most English speakers have had little access to the multitude of perspectives from Mexico on the ongoing crisis. Celebrated novelist Carmen Boullosa (author of Texas and Before) and Alberto Quintero redress this imbalance with this collection of essays—translated into English for the first time—drawing on writing by journalists, novelists, and documentary makers who are Mexican or based in Mexico. Contributors include the award-winning author Valeria Luiselli, whose Tell Me How It Ends is the go-to book on the child migrant crisis, and the novelist Yuri Herrera, author of the highly acclaimed Signs Preceding the End of the World.
Let's Talk About Your Wall uses Trump's wall as a starting point to discuss important questions, including the history of US-Mexican relations, and questions of sovereignty, citizenship, and borders, a fierce and compelling counterpoint to the racist bigotry and irrational fear that consumes the debate over immigration, and a powerful symbol of opposition to exclusion and hate.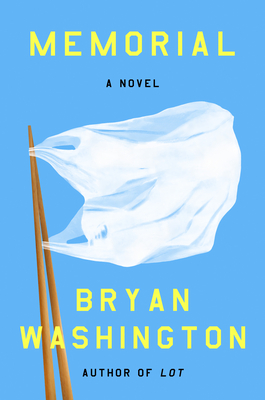 Bryan Washington  
Benson and Mike are two young guys who live together in Houston. Mike is a Japanese American chef at a Mexican restaurant and Benson's a Black day care teacher, and they've been together for a few years—good years—but now they're not sure why they're still a couple. There's the sex, sure, and the meals Mike cooks for Benson, and, well, they love each other. 
But when Mike finds out his estranged father is dying in Osaka just as his acerbic Japanese mother, Mitsuko, arrives in Texas for a visit, Mike picks up and flies across the world to say goodbye. In Japan he undergoes an extraordinary transformation, discovering the truth about his family and his past. Back home, Mitsuko and Benson are stuck living together as unconventional roommates, an absurd domestic situation that ends up meaning more to each of them than they ever could have predicted. Without Mike's immediate pull, Benson begins to push outwards, realizing he might just know what he wants out of life and have the goods to get it. 
Both men will change in ways that will either make them stronger together, or fracture everything they've ever known. And just maybe they'll all be okay in the end.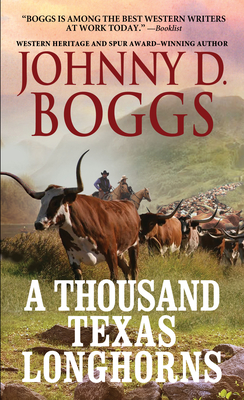 Johnny D. Boggs
The Civil War is over. The future of the American West is up for grabs. Any man crazy enough to lead a herd of Texas longhorns to the north stands to make a fortune—and make history. That man would be Nelson Story. A bold entrepreneur and miner, he knows a golden opportunity when he sees one. But it won't be easy. Cowboys and bandits have guns, farmers have sick livestock, and the army has its own reasons to stop the drive. Even worse, Story's top hand is an ornery Confederate veteran who used to be his enemy. But all that is nothing compared to the punishing weather, the deadly stampedes—and the bloodthirsty wrath of the Sioux. 
This is the incredible saga of a man named Story, a true legend of the Old West, and the ever-beating heart of the American Dream.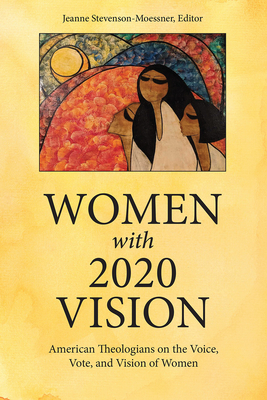 Women with 2020 Vision: American Theologians on the Voice, Vote, and Vision of Women 
Jeanne Stevenson-Moessner   
Women haven't always had the right to vote. From such diverse voices as John Stuart Mill and Cokie Roberts, the absolute right of both women and men to vote has been affirmed. And yet, resistance to women's suffrage, even by women themselves, has a long and painful history. In this exciting volume, thirteen theologians and religious leaders in America look back at the historic victory in 1920 when women in the United States won the right to vote. They then assess the current situation and speak into the future.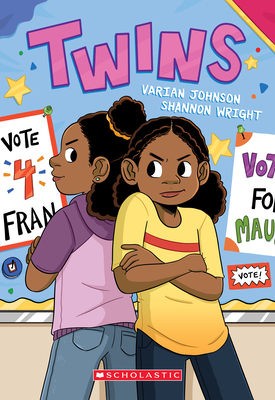 Varian Johnson (Author), Shannon Wright (Illustrator)
Maureen and Francine Carter are twins and best friends. They participate in the same clubs, enjoy the same foods, and are partners on all their school projects. But just before the girls start sixth grade, Francine becomes Fran, a girl who wants to join the chorus, run for class president, and dress in fashionable outfits that set her apart from Maureen—a girl who seems happy to share only two classes with her sister! 
Maureen and Francine are growing apart and there's nothing Maureen can do to stop it. Are sisters really forever? Or will middle school change things for good?
***
BUT WAIT, THERE'S MORE!
There are so many Texas books publishing in October that we couldn't feature all of them. The following books also publish in October:
Architecture
John S. Chase–The Chase Residence by David Heymann, Stephen Fox
Biography & Memoir
Handsome: Stories of an Awkward Girl Boy Human by Holly Lorka
Courage Above All Things: General John Ellis Wool and the U.S. Military, 1812–1863 by Harwood P. Hinton, Jerry Thompson
Children's
Kondo & Kezumi Visit Giant Island by David Goodner, Andrea Tsurumi (Illustrator)
My Storied Year by Katie Proctor
Mia and Nattie: One Great Team! by Marlene M. Bell, Grace Sandford (Illustrator)
Vincent Ventura and the Diabolical Duendes / Vincent Ventura y los duendes diabólicos by Xavier Garza
Luminous Moon, Where Are You? by Aracely Alvarado, Victoria Castillo (Illustrator)
A World Full of Poems from DK
All Thirteen: The Incredible Cave Rescue of the Thai Boys' Soccer Team by Christina Soontornvat
Perkin's Perfect Purple: How a Boy Created Color with Chemistry by Tami Lewis Brown (Author), Debbie Loren Dunn (Author), Francesca Sanna (Illustrator)
Dance, Nana, Dance / Baila, Nana, Baila: Cuban Folktales in English and Spanish by Joe Hayes (Author), Mauricio Trenard Sayago (Illustrator)
Miraculous: Christmas Rescue! by Elle Stephens  (Author)
Hog on a Log: An Acorn Book by Janee Trasler  (Author)
Cooking & Food
The Chilean Kitchen: 75 Seasonal Recipes for Stews, Breads, Salads, Cocktails, Desserts, and More by Pilar Hernandez, Eileen Smith, Araceli Paz
Culture & Criticism
Performance in the Zócalo: Constructing History, Race, and Identity in Mexico's Central Square from the Colonial Era to the Present by Ana Martínez
Fire Cannot Kill a Dragon: Game of Thrones and the Official Untold Story of the Epic Series by James Hibberd
Faith & Inspiration
Models of Evangelism by Priscilla Pope-Levison  
Folklore & Mythology
Metroplex Monsters: Dallas Demons, Fort Worth Goatmen and Other Terrors of the Trinity River by Jason McLean
Gender Studies
Queer and Trans Migrations: Dynamics of Illegalization, Detention, and Deportation by Eithne Luibheid (Editor), Karma R. Chavez (Editor)
Government & Politics
The Dangerous Class: The Concept of the Lumpenproletariat by Clyde Barrow
One Vote Away: How a Single Supreme Court Seat Can Change History by Ted Cruz
Graphic Novels & Comics
Red Border by Jason Starr (Author), Will Conrad (Artist), Ivan Nunes (Artist)
Space Battle Lunchtime Vol. 3 by Natalie Riess
Health & Medicine
Wall Disease: The Psychological Toll of Living Up Against a Border by Jessica Wapner
Menopocalypse: How I Learned to Thrive During Menopause and How You Can Too by Amanda Thebe 
History
XIT: A Story of Land, Cattle, and Capital in Texas and Montana by Michael M. Miller  
The Lenin Plot: The Unknown Story of America's War Against Russia by Barnes Carr
In the Loop: A Political and Economic History of San Antonio by David R. Johnson 
Sisterly Networks: Fifty Years of Southern Women's Histories by Catherine Clinton (Editor)
Tall Walls and High Fences: Officers and Offenders, the Texas Prison Story by Bob Alexander (Author), Richard K Alford (Author), William L Stephens (Foreword)
The Old Army in Texas: A Research Guide to the U.S. Army in Nineteenth Century Texas by Thomas Ty Smith (Author), Robert Wooster (Foreword)
The Lone Star Speaks: Untold Texas Stories About the JFK Assassination by K.W. Zachry, Sara Peterson
The Zealot and the Emancipator: John Brown, Abraham Lincoln, and the Struggle for American Freedom by H. W. Brands
A Higher Mission: The Careers of Alonzo and Althea Brown Edmiston in Central Africa by Kimberly D. Hill
Horror
Castle of Horror Anthology Volume 4: Women Running from Houses by Jim Towns, Bonnie Jo Stufflebeam, Amanda DeWees, et al
Literary Fiction
All God's Children by Aaron Gwyn  
Military
Vietnam War Booby Traps by Gordon L. Rottman, Alan Gilliland (Illustrator)
Mystery/Suspense
The Unmasking: A Novel by Lynn C. Miller 
Bending the Paw (A Paw Enforcement Novel) by Diane Kelly
Have Yourself a Fudgy Little Christmas by Nancy Coco  
Nature
Common Insects of Texas and Surrounding States: A Field Guide by John Abbott, Kendra Abbott
Foundations for Advancing Animal Ecology by Michael L. Morrison, Leonard A. Brennan, Bruce G
Photography
Good Dog: A Collection of Portraits by Randal Ford, W. Bruce Cameron (Foreword)
Poetry
Special Education: Poems by Caroline Mei-Lin Mar 
Geographic Tongue by Rodney Gomez
Poetic Remedies for Troubled Time: from Ask Baba Yaga by Taisia Kitaiskaia
Romance
Romancing the Rancher (Unforgettable Love Stories Book 3) by Patty H Scott
Looking for a Cowboy (Heart of Texas 5) by Donna Grant  
The Christmas Backup Plan: A Novel by Lori Wilde
Blacklisted by Jay Crownover
The Duke Effect: A Novel by Sophie Jordan
Her Christmas Cowboy by Jessica Clare
Christmas at Home by Carolyn Brown
Science
Science and Moral Imagination: A New Ideal for Values in Science by Matthew J. Brown
Science Comics: Rocks and Minerals: Geology from Caverns to the Cosmos by Andy Hirsch
Science Fiction/Fantasy
Aether Ones by Wendi Coffman-Porter
Self-Help
You Be You: Why Satisfaction and Success Are Closer Than You Think by Jamie Ivey
Finding Your Harmony: Dream Big, Have Faith, and Achieve More Than You Can Imagine by Ally Brooke
Sports
Dalko: The Untold Story of Baseball's Fastest Pitcher by Bill A. Dembski, Alex Thomas, Brian Vikander
Return to Junction: Smokey and the Bear and Other Aggie Football Stories by Gareld D. Rollins 
Western
One Good and Deadly Deed: A Sheriff Luke McWhorter Mystery by Dudley Lynch
Ralph Compton Ride for Justice by Robert J. Randisi,
The Devil's Boneyard by William W. Johnstone, J.A. Johnstone
Young Adult
The Rule of All by Ashley Saunders, Leslie Saunders
The Chosen (Into the Chambers Book 1) by Jenay Sherman   
Forget This Ever Happened by Cassandra Rose Clarke
This Is All Your Fault by Aminah Mae Safi  
Look for your November Texas Books Preview on Sunday, November 1!