October brings tales to warm your heart -- or send a chill down your spine.
Saturday, September 30, 2023
As we wait for the weather to catch up with the calendar, prepare for fall with October's Texas-connected titles. While awaiting resplendent trees and cooler temps, fall into a cozy mystery or apocalyptic thriller, introspective poetry or enlightening nonfiction, or just laugh away the heat with a side-splitting comedy. Whichever your whim, find your next great read with Lone Star Lit!
Amanda Cabot
Anxious to leave town and resume her life as a doctor-in-training, Louisa Vaughn finds herself stuck in Sweetwater Crossing saving a handsome stranger's life. Little does she know that he'll bring both love and danger into her life.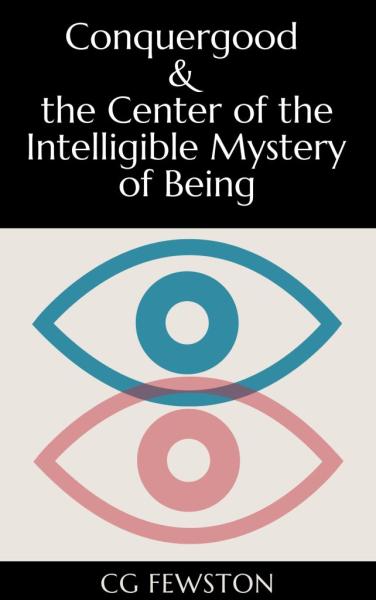 Conquergood & the Center of the Intelligible Mystery of Being
CG Fewston
In 2183, Jerome Conquergood is an outcast roaming the abandoned and crumbling skyscrapers of Old York City outside the Korporation's seductive and dizzying headquarters, a post-apocalyptic security-city for the mega-rich.
Conquergood's understanding of the world is further turned upside down when he discovers in the Korporate laboratories two doctors, Dr. Kin Russell and Dr. Sir Windsor VI, working on five young females in efforts to create the God Gene, an attempt to perfect humankind's inner state of being once and for all through genetic manipulation. 
Evenmere Tales and Other Stories
James Stoddard
A collection of Fantasy and Science Fiction from the author of The High House, including Stoddard's celebrated "The Battle of York" and his previously unpublished Evenmere novella, The Leechmont.
Journey to a Victorian grand hotel whose guests determine the fate of the universe. Visit an alternate history of the United States remembered only as myths. Enter an observatory whose astronomers regulate the stars. Travel to a kingdom where a wizard turns his victims into books. In these and other enchanted tales, James Stoddard takes the reader on a voyage through realms of the fantastic. 
Finding Comfort (Book Two in Comfort and Joy)
Kimberly Fish
Sweeties, the beloved Comfort chocolate shop, was ready for its cameo in Jazzy Mezcal's famous travel and food show. Comfort town folks had worked hard all summer to get their shops Hallmark-movie ready. 
On the eve of TV crews taking over the town, Gloria's welcome party gets drenched in a wicked rain storm. Locals call it a "blue norther." Flooding seems like the worst of their problems until the celebrity TV host turns up dead.
With all eyes on Gloria to find the truth behind Jazzy Mezcal's untimely death, she indulges her curiosity for problem solving while trying to disguise how unsure she is about the future with her boyfriend. Disruption in Mason's world, mayhem in Comfort, and one epic chocolate disaster rouse Gloria to action and make her decide what's worth fighting for. 
Ginny Andrews
Most people are awkward during the middle school years, grow out of it, and blossom into mature, well-functioning human beings…I'm still waiting for this to happen.
Awkwardness is my hidden talent, although most who know me would tell you it isn't hidden—it's written on my forehead. My daily life is filled with epic failures. Sometimes I feel like I'm one big malfunction! As I have gotten older, I just try to embrace it.
After you read this collection of essays, hopefully you will be able to accept your imperfections too! Nope, probably not because I'm still not there! However, maybe my comedy will stick with you like that hemorrhoid you can't seem to get rid of, like ever—Good Talk…Good Talk.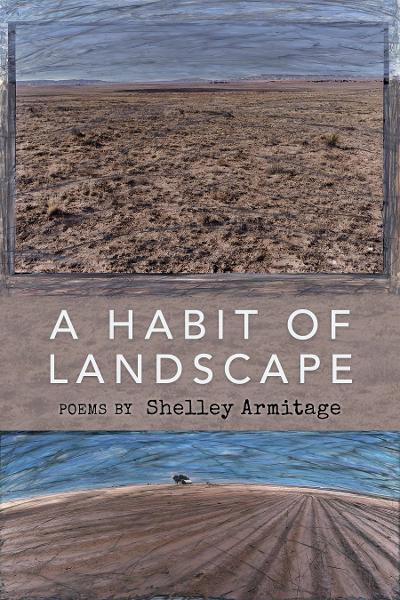 Shelley Armitage
A Habit of Landscape celebrates the convergent meanings of habit and habitat, each sharing the root words "to dwell." These poems hold sensate moments recalling the kinship between the human and natural worlds.
Not something "out there," these landscapes often surprise in the poem's turn.
Like flash narratives, these poems contain worlds in the vibrating of an instant, often forgotten or unseen.
Whether an elegy for a brother, an encounter with a pronghorn, or the whispers surrounding adoption, these lyric pieces speak to the sacrality of the moment.
A Hill Country Christmas: Truth for Troubled Trails
Anthology
A Hill Country Christmas~Truths for Troubled Trails is a heartwarming collection of holiday stories set in the unique and culturally diverse communities of the Texas Hill Country region. Each inspirational story draws from actual events to bring history to life, sharing trustworthy truths that transcend time.
Perhaps one reviewer said it best: "These stories made me feel wistful for something I've never known—simpler times when there was a dignity to life, faith, and the way people loved. They made me want to slow down, appreciate nature and my family, savor a slow cup of coffee. To really listen to people—something that doesn't always happen in my break-neck life. Read it for Christmas. It will help you lean into kindness and simplicity."
Murder on the Wichita (A Fen Maguire Mystery, Book Four)
Bruce Hammack
Private detective Fen Maguire is asked to investigate a long-standing cold case. Seven years ago, a real estate broker swindled local residents out of millions, then disappeared without a trace.
With the police no longer interested in solving the case, Fen gets no help from them. His investigation is going nowhere until the reporter who wrote exposé articles on the fraud victims is found dead. When he discovers the paths of the missing broker and the dead journalist intersect, the waters surrounding his case get even murkier.
Fen discovers a long list of suspects with motive to kill. With the police refusing to accept there's a connection, he's left alone to pursue the money trail ... and the killer.
Porter & Midge: Paws for Safety
Jennie Chen & Giselle Nevada
Discover Porter and Midge: Paws for Safety – an exciting and educational book teaching kids how to be safe around dogs. Join lovable Mastiff Porter, friendly Greater Swiss Mountain Dog Midge, and their owners CJ and Lora as they guide kids through safe and respectful dog interactions using engaging rhymes and charming illustrations.
This book emphasizes approaching dogs calmly, seeking permission before petting, and communicating in ways that make dogs feel secure and loved. A definite must-read for any child who loves dogs and wants to become a responsible and caring pet owner.
A Self-Portrait in the Year of the High Commission on Love
David Biespiel
It's the first year of the Reagan era.
Jon "Duke" Wain, a charmed 18-year-old growing up in Meyerland Houston's historic Jewish section, who is the heir apparent to his family's generations of rabbis, finds a companion for drinking, drugs, and living wildly in Manolo Salazar, his gay best friend, who has grown up in Hispanic Gulfgate, heir to his own father's evangelical ministry. On a Saturday night in September, in 1981, the night Nolan Ryan pitches his record fifth no-hitter at the Astrodome, the two scions light out for Galveston Island, then heading down the Texas coastline, intent on not returning home.
A novel about the tensions between ambition and faith, duty and desire, art and life—and about those whose lives must live with the consequences of choosing one over the other.
At What Cost, Silence? (The Texian Trilogy, Book One)
Karen Lynne Klink
At What Cost, Silence? presents two contrasting plantation families in a society where strict rules of belief and behavior are clear, and public opinion can shape an entire life. Centerstage are the Villeres, a family less brutal than the Harts, but no less divisive. Often-absent Papa Paien Villere guards several secrets he has kept from everyone—including one which could destroy his entire family. Years after Jacob's betrayal, Adrien falls hopelessly in love with his former mentor's erotically precocious and beautiful young sister Lily—whose father has affianced her to a wealthy older man.
Because You Previously Liked or Played
Jim Redmond
The poems in Because You Previously Liked or Played explore a world that is increasingly mediated through technology; the personal and political struggle for meaning, connection, and reality run like a fever dream through the schizophrenic circuits of television, cyberspace, and virtual existence. 
The Devil's Promise (The Ghost Tracks, Book Two)
Celso Hurtado
San Antonio is full of secrets, and seventeen-year-old Erasmo Cruz investigates the strangest of them. After gaining renown for surviving the city's legendary Ghost Tracks, he has set up shop as a paranormal investigator. But helping exorcize other people's demons doesn't seem to relieve his own; his best friend Rat has abandoned him, his grandmother is nearing death, and his own health has taken a sudden decline.


None of these hardships can prepare Erasmo for the story his newest client brings him. Two decades after a strange ritual at a rural ranch, Bradley Erickson is being hunted by the Devil. In exchange for the life of his dreams, Bradley must surrender the blood of his child. The case hurls Erasmo into a dark web of cults, bargains, and broken pasts. Only one thing is certain: the Devil keeps his promises.
Flipping Out (The Trailer Park Princess)
Kim Hunt Harris
In this laugh-out-loud cozy mystery, Salem dives headfirst into a world of quirky suspects, baffling clues, and an abundance of canine charisma. Along the way, she uncovers the wild world of pet flipping, where stolen pups are repackaged, resold, and renamed, making mischief and mayhem the name of the game.


Can Salem Grimes, with her unconventional methods, help Scarlet reclaim her precious pup and, in the process, find God's path for her own life?
The Forsaken and the Dead (The Bass Reeves Trilogy, Book Three)
Sidney Thompson
All heroes have fatal flaws and a moment of defining hubris, but few rise from the ashes to achieve greater heights. In 1884 Deputy U.S. Marshal Bass Reeves was arrested for murder and placed among his own prisoners in Hell on the Border, the infamous federal jail in Fort Smith, Arkansas. It was the single greatest setback of his illustrious career, but it wouldn't be his last mistake or trial by fire.

In The Forsaken and the Dead we meet Reeves again. While a modern world implodes around him and demons from his past continue to haunt his present, he remains resolute in his faith that he can be a steady rider on a pale horse.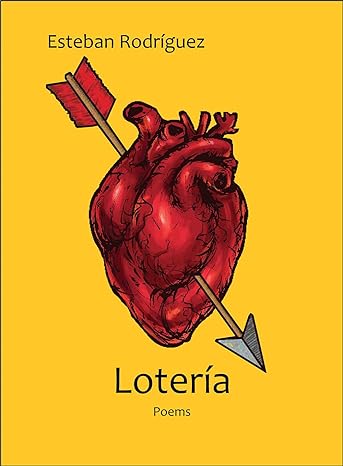 Esteban Rodríguez
A traditional game of chance popular in Mexico and in Mexican American culture, Lotería is poetically rendered in Esteban Rodríguez's eighth collection, with each poem revolving around one of the fifty-four cards. Using the image presented as a catalyst for exploration and self-reflection, Rodríguez unveils the familial journey between two countries and cultures through both a surreal and narrative lens.
Lyrical, insightful, and honestly engaging, Lotería sheds light on a world that doesn't so easily reveal itself, adding to Rodríguez's prolific and important oeuvre.
Beth Ann Huber, illustrated by Nathalie Beauvois
Join our active preschooler as she spreads kindness throughout her day and discovers the magic of loving and being loved. 
Through random acts of kindness for both her friends and family, Beth Ann Huber's debut book teaches young readers that love is kind, and the world is a better place when we love one another.
Ashley Winstead
In her small hometown, librarian Ruth Cornier has always felt like an outsider, even as her beloved father rains fire-and-brimstone warnings from the pulpit at Holy Fire Baptist. Unfortunately for Ruth, the only things the townspeople fear more than the God and the Devil are the myths that haunt the area, like the story of the Low Man, a vampiric figure said to steal into sinners' bedrooms and kill them on moonless nights. When a skull is found deep in the swamp next to mysterious carved symbols, Bottom Springs is thrown into uproar—and Ruth realizes only she and Everett, an old friend with a dark past, have the power to comb the town's secret underbelly in search of true evil.
The Riders (Courage Under Fire, Book Ten)
Mary Alford
Thousands of people suddenly disappear in Jerusalem. Around the world millions are reported missing. Utter chaos rules despite the assurances of Daniel Pamphili, the newly elected leader of the United World Government.

As Pamphili and his people spin the event to their benefit, Reesa's eyes are opened. She's witnessed the rapture, and she knows what's coming next. The next seven years will literally be hell on earth. And there's only one place Reesa can turn to for help. The website left behind by the Strike Force Team warned the world about what was coming. But the clock is ticking. She needs answers before Pamphili shuts the site down completely and those who remain on planet earth are left alone in a world filled with spiritual darkness and the antichrist. 
The Secrets of Cinnamon Cinderguard
Lara Lee
The Secrets of Cinnamon Cinderguard is a story about abuse, real love (both romantic and familial), and healing that asks hard questions in a light fantasy world. The novel uses Agatha Christie's mystery, a hint of Dave Barry's humor, and Jane Austen's focus on colorful characters to create an engaging and tangled adventure. A hint of steampunk in a traditional fantasy setting is added to the brew to create a unique story that has readers glued to the book until the very last page.
BUT WAIT, THERE'S MORE!
There are so many Texas-connected books publishing this month that we couldn't feature all of them. The following books also publish in October:
BOOKS FOR YOUNG READERS
50 Hikes with Kids Texas by Wendy Gorton & Nina Palmo
Alithia Ramirez Was an Artist by Violet LeMay
Baby Gator by John Biemer, illustrated by Cynthia Meadows
The Bees of Notre-Dame by Meghan P. Browne
The Broke Hearts by Matt Mendez
Chubby Bunny by Julie Murphy 
Eight Dates and Nights by Betsy Aldredge
Introduction Events by W.T. Meadows
Mari and the Curse of El Cocodrilo by Adrianna Cuevas
Marya Khan and the Spectacular Fall Festival by Saadia Faruqi
Plan A by Deb Caletti
The Prince & The Coyote by David Bowles
The Secret Sleeping Powder Files by John Erickson
Shoot the Moon by Isa Arsen
The Spells We Cast by Jason June
Superbaby by Stephanie Parsley Ledyard
There Was a Party for Langston by Jason Reynolds, Illustrators Jerome Pumphrey & Jarrett Pumphrey
Trixie's First Spell by Maykayla Fontaine
NONFICTION / POETRY
Behind the Scenes: Covering the JFK Assassination by Darwin Payne
The Best American Science Fiction and Fantasy 2023 by R.F. Kuang
The Big Time by Michael MacCambridge
Boots, Badges & Bullets: Texas Ranger Lore by Mike Cox
Creating a More Perfect Slaveholders' Union by Peter Radan
A Curious Mix of People by Greg Beets & Richard Whymark
Deep Ellum and Central Track by Alan Govenar and Jay Brakefield
Devotionals from a Soulless Machine: A Journey of Faith through Artificial Intelligence by Preston Lewis & Harriet Lewis
Don't Stick to Sports by Derek Catsam
El Rey of Gold Teeth by Reyes Ramirez
Farley and Claire: A Love Story by Michael Harris
The Final Witness: A Kennedy Secret Service Agent Breaks His Silence After Sixty Years by Paul Landis
Hearts of Darkness: Serial Killers, the Behavioral Science Unit, and My Life as a Woman in the FBI by Jana Monroe
Ice: Why I Was Born to Score by George Gervin & Scoop Jackson
Italian Blood by Denise Tolan
Lost Restaurants of Fredricksburg by Michael Barr
On Human Slaughter: Evil, Justice, Mercy by Elizabeth Bruenig
Portrait of Us Burning by Sebastian H. Paramo
Radiant Rebellion by Karen Walrond
A Remarkable Story to Tell: TCU 1973-2023 
The Rock That is Not a Rabbit by Corey Marks
See That My Grave is Kept Clean by Alan Govenar and Kip Lornell
Taste over Texture by Joshua Weissman
Trust the Circle: The Resistance and Resilience of Rubén Castilla Herrera by Paloma Martinez-Cruz
Under the Double Eagle by Thomas Ty Smith
Unheard Witness: The Life and Death of Kathy Leissner Whitman by Jo Scott-Coe
MYSTERY / HORROR
Bobbin' for Answers by Melissa Bourbon
The Case of the Concho River Convict by Kailin Gow & Rachel Angel
The Case of the Fort Concho Ghost by Kailin Gow & Rachel Angel
Death Wakes A Snake by Vikki Walton
Feeders by Caleb Stephens
Fowl Play by Karen MacInerney
Guilt Strikes at Granger's Store by Terry Shames
Killer in the Choir by Gay Ann Kiser
The Last Close Call by Laura Griffin
The Podcast Chronicles by Kathryn Dodson
Ranger Integrity by Lynn Shannon
Risky Business, Another Murder by Christa Nardi
Road Kill: Texas Horror by Texas Writers, Volume 8 by various authors
Secrets Gnaw at the Flesh by CJ Weiss
Secrets and Storms, Another Murder by Christa Nardi
Snow Place for Murder by Diane Kelly
Talk Deadly To Me by J.T. Bishop
Undertow by Jana DeLeon
ROMANCE
Accepted by Paula Peckham
The Amish Matchmakers by Beth Wiseman
Bear of a Halloween by Terry Spear
Better Watch Out by Natalie Walters
Bonding Over the Amish Baby by Pamela Desmond Wright
Brown Box Delivery by Mia London
The Christmas Brides of Twilight by Lori Wilde
Cowboy On-the-Job Boyfriend for Christmas by Jo Grafford
Crime Scene Conspiracy by Jessica R. Patch
Finding a Happy Ending by Stacy Komosinski
Forevermore: A Romance Anthology 
Hawke's Revenge by A.T. Butler
Her Classroom by Lois Breedlove
Her Wolf for the Holidays by Terry Spear
His Christmas Cowgirl by Cari Lynn Webb
A Holly Jolly Ever After by Julie Murphy & Sierra Simone
House of Gods by K.A. Linde
Hunted by Kat Kinney
Just One Taste by Chris Keniston
King of Country by C.W. Farnsworth
My True Love Gave to Me by Karen Witemeyer
Not Good Enough Hero by Jo Grafford
Paradise for Christmas by Carolyn Brown
The Rancher's Christmas Star by Stella Bagwell
Realm of Midnight Anthology by Yvette Bostic
Show Off by Lani Lynn Vale
Sweeten the Deal by Katie Shepherd
The Texas Cowboy's Christmas Miracle by Debra Holt
That Stormy Obsidian Night by Mia London
This Promised Land by Harlan Hague
Training the Duke by Alexa Aston
Trouble in Texas by Barb Han
The Twelve Dogs of Christmas by Susan Wiggs
An Unusual Amish Winter Match by Vannetta Chapman
Will by Lori Wilde & Kristin Eckhardt
OTHER FICTION
1897 by Kimberly Mullins
All That Rises by Alma Garcia
The Delany Bennets by Desiree Kannel
Family Meal by Bryan Washington
First with Guns by James Edward English
Frost Settles by Caelan Walker
Harrier 2: The Trench by Jaime Castle & CJ Vallin
Holiday Menace Anthology
Mystical Midlife Mate by Reggi Dupree
Nice Guys Finish Dead by William W. Johnstone & J.A. Johnstone
The Perfect 8 by Calvin Denson
Shooting Star by Joe R. Lansdale
Stranger With A Star by Donald L. Robertson
When a Dragon Falls by Kerrelyn Sparks