Enjoy your cornucopia of Lone Star Lit
As we write this, ice is being flung out of the sky with the velocity of a toddler's temper tantrum. The wind chill is twelve (12!) degrees. Obviously, it's a good time to hunker down inside with a good book—and we've got you. November Texas new releases include heaps of historical fiction; freedom stories; uncomfortable conversations; a much-anticipated sequel (you ready, player two?); a big German; Italian literature in translation; tales from Texas university presses (as befits this month's University Press Week); Native American narratives (November is also National Native American Heritage Month); and plenty of passion, picture books, and poetry.
Enjoy your cornucopia of Lone Star Lit. ¡Salud!
Vickie Phelps
Denise Whitaker moves to Riley, Texas following her divorce to get a new start. She moves into her dead grandmother's house, hoping to remain invisible to the community. What she learns is that her grandmother's legacy has been one of helping those around her and spreading goodwill to everyone in town. Now the good citizens of Riley expect the same of her. Denise wants to live her own life, independent of her grandmother's legacy. But it seems she can't avoid the people who show up in her life, one by one, all needing her help—and she needs them too, whether she wants to admit it or not.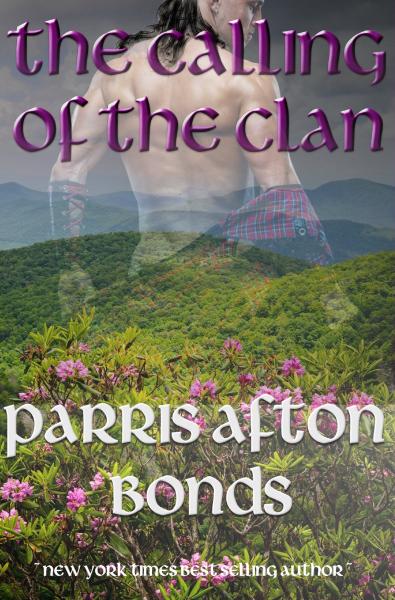 Parris Afton Bonds
From somewhere among the colony of North Carolina's Gaelic gentry, twenty-five-year-old backwoodsman Jacob Dare is determined to find a young woman to recreate the home that his father's Dare Castle must have been. She would have to be well bred, well read, and gifted with the ability to turn the primitive into the palatial. If she is favorable to look upon and sweetly dispositioned, that would be even better. That she could ever come to love him is irrelevant.
Lady Catriona Kilcairn is desperately seeking to save her familial colonial home from 1776's bloodthirsty insurrectionists, demanding she take the American Oath of Allegiance. Marriage with the backwoods oaf Jacob Dare is her only immediate option and a most objectionable one, given that her love and loyalty belong to the Sassenach of her youth, the aristocratic Barrett Fairfax. Yet, as the famous Scotsman Sir Walter Scott warned, "Oh, what a tangled web we weave when first we practice to deceive!"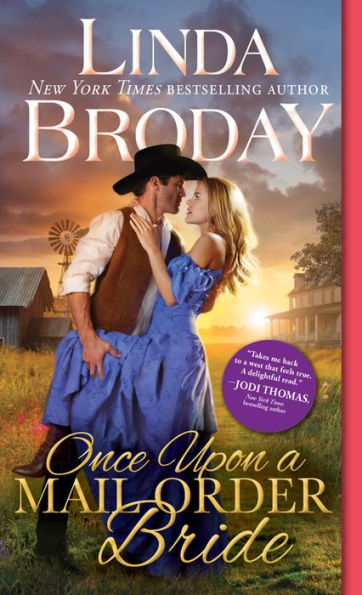 Linda Broday  
Accused of crimes he didn't commit, ex-preacher Ridge Steele is forced to give up everything he knew and make his home with outlaws. Desperate for someone to confide in, he strikes up correspondence with mail-order bride Adeline Jancy, finding in her the open heart he's been searching for. Upon her arrival, Ridge discovers Addie only communicates through the written word, but he knows a little of what trauma can do to a person and vows to stand by her side.
Addie is eager to start a new life with the kind ex-preacher and the little boy she's stolen away from her father―a zealot priest of a terrorized flock. As her small family settles into life at Hope's Crossing, she even begins to find the voice and confidence she'd lost so long ago. But danger is not far behind, and her father will not be denied. While Addie desperately fights the man who destroyed her childhood, a determined Ridge races to the rescue. The star-crossed lovers will need more than prayers to survive this final challenge and find their way back to each other again.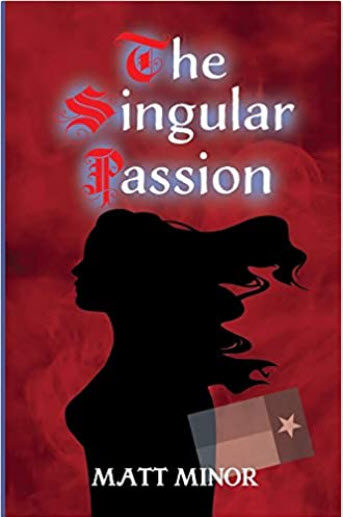 Matt Minor  
A pomegranate and rose, a feather, an ashen bird, an eight-pointed star . . . what do these and other symbols have in common? And what do they mean, if anything?
Back from a tumultuous legislative session, divorced from his pregnant wife Tryphena, and living the life of a vagabond, Texas State Representative John David Dothan returns to House District 100 a beleaguered man. But his problems are just beginning. Rumors abound of potential opponents, from both parties. And the local headlines warn of an alleged stalker. What he needs at present is lodging, for both his office and himself. At the advice of his chief of staff, Mason Dixon, he takes up residence in a hundred-year-old structure at the heart of the district. But working and living in the same spot might prove to be a grave misstep. In desperate need of an assistant, Dothan hires Kat Morgan, the dark-haired daughter of a local elected official. Working alone together, it's only a matter of time before an unprofessional love affair ensues.
Soon the area is subsumed in a series of baffling, perversely artistic murders. Local authorities, under pressure to validate their power, circle the wagons for fear of outside interference. Suspect or solution, Dothan is dragged into both the investigation and a contentious political race as his love for Kat consumes him. But what are Kat's true intentions? And who is she really working for? Both by her contrivance and her ignorance, Kat is the culprit and the key that unlocks two mysteries. She is the Singular Passion.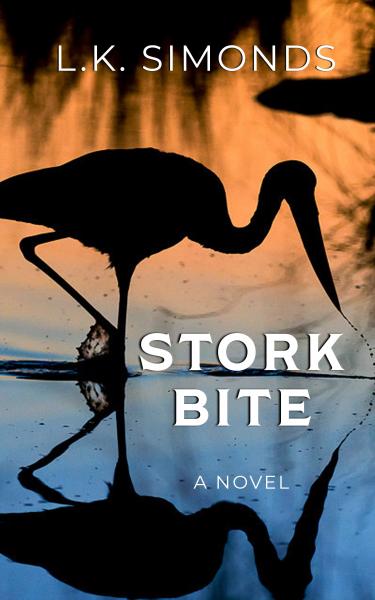 Lisa Simonds
Caddo Parish, 1913. On an October morning, a Klansman confronts seventeen-year-old David Walker at a hidden oxbow lake where he has gone to hunt. David accidentally kills the man, then hides the crime. His determination to protect his family from reprisal drives him far from home and into manhood.
Shreveport, 1927. Cargie (rhymes with Margie) Barre and Mae Compton are two vastly different young women, but both are defying convention to reach for their dreams. The men in Cargie's and Mae's lives help and hinder them in more ways than one. After years in hiding, David Walker finally resurfaces, and we discover the past is never as far from the present as it seems.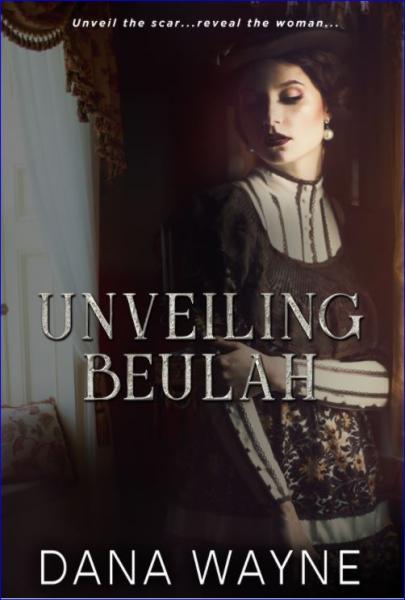 Dana Wayne
She's running from the past: The jagged scar on Bea Lockhart's face never lets her forget she's damaged goods, unsuited for marriage or society. Hidden in the shadows, she efficiently runs her father's fashionable New York mercantile, making it the place for the social elite to shop. But her soul cries out for more, making her easy prey for a handsome rogue who ultimately destroys her trust. Shattered, she flees to a small town in Texas.
He wants a family: Lucian Moreau was raised by his wealthy, unsympathetic grandfather. An educated world traveler, he had everything a man could want. Except a family. When his grandfather proposes an arranged marriage between two powerful New York dynasties, Luc agrees, believing the union will provide what he lacks. Instead, betrayal forces him to see the charade his life has become. Angry and hurt, he leaves everything behind to start over in Texas.
Past and Present Collide: Haunted by deception and a lifetime of loneliness and rejection, these two lost souls find love at last. But when past and present come together, will their love be strong enough to stop the collision from destroying their future?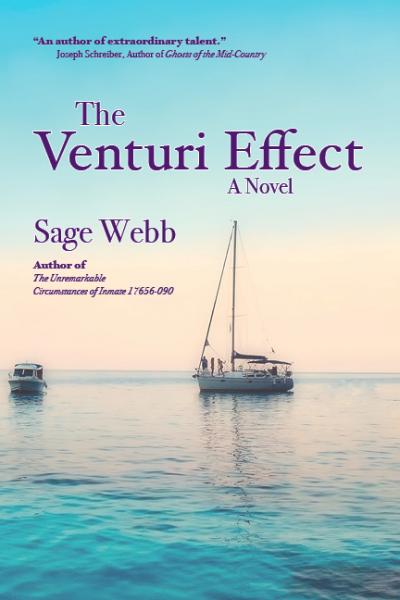 Sage Webb
After suffering a professional breakdown, Devlin Winters slinks out of Chicago to hide on a decrepit wooden trawler off Galveston Bay. But when an old flame appears on the boardwalk with a mysterious little boy in tow and a fraud indictment on his heels, Devlin must face down her demons and square off against an obsessed prosecutor with secrets of his own.
From a stormy sailing passage to St. Kitts in search of evidence, to a return to federal courtrooms, Devlin finds herself thrown into a maelstrom of past heartbreak and present threats. Midwest Book Review calls this one "unexpected right up to the end" and "a highly recommended pick for legal thriller, romance, and women's fiction readers alike."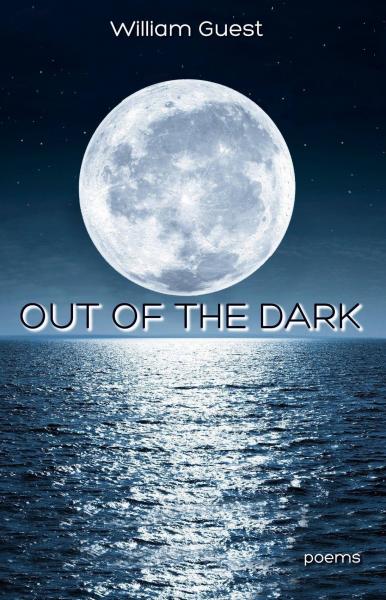 William Guest
Out of the Dark, the third book of lyric poems from William Guest, traverses time and space – and the poet's long life – to give unique insight into a key purpose of all poetry: to strive for meaning and understanding, and to celebrate the shared experience of what it's like to be alive. Through these poems we find a common humanness that we see in each other, and that we know we share, in face of the challenges that can tear us apart. Written over the course of many years, and with Guest's usual vision and perspective, these poems seek – and find – a rare light.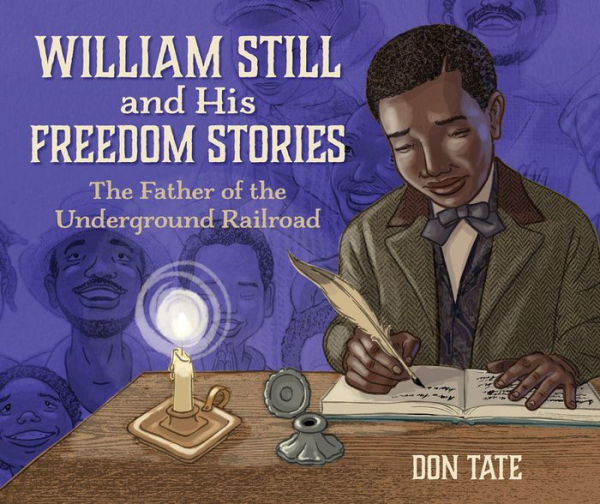 William Still and His Freedom Stories: The Father of the Underground Railroad 
Don Tate  
William Still's parents escaped slavery but had to leave two of their children behind, a tragedy that haunted the family. As a young man, William went to work for the Pennsylvania Anti-Slavery Society, where he raised money, planned rescues, and helped freedom seekers who had traveled north. And then one day, a strangely familiar man came into William's office, searching for information about his long-lost family. Could it be? Motivated by his own family's experience, William began collecting the stories of thousands of other freedom seekers. As a result, he was able to reunite other families and build a remarkable source of information, including encounters with Harriet Tubman, Henry "Box" Brown, and William and Ellen Craft.
Award-winning author-illustrator Don Tate brings to life the incredible, stranger-than-fiction true story of William Still, a man who dedicated his life to recording the stories of enslaved people fleeing to freedom. Tate's powerful words and artwork are sure to inspire young readers in this first-ever picture-book biography of the Father of the Underground Railroad.
Bruce Bond
Bruce Bond's trilogy of sonnet sequences explores trauma, self-alienation, and the power of imaginative life to heal; to reawaken with the past; to better understand its influence, both conscious and unconscious; and to gain some measure of clarity, empathy, and freedom as we read the world around us.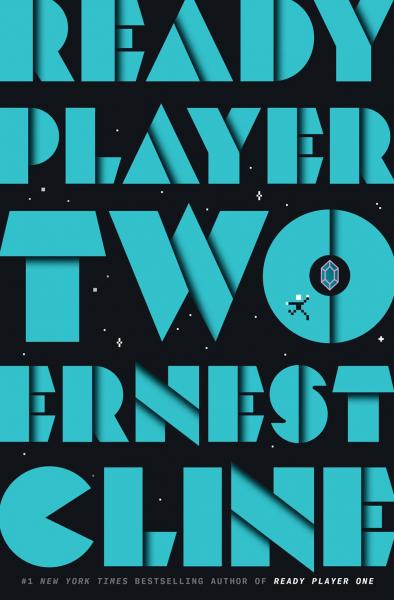 Ernest Cline
Days after winning OASIS founder James Halliday's contest, Wade Watts makes a discovery that changes everything. Hidden within Halliday's vaults, waiting for his heir to find, lies a technological advancement that will once again change the world and make the OASIS a thousand times more wondrous—and addictive—than even Wade dreamed possible. With it comes a new riddle, and a new quest—a last Easter egg from Halliday, hinting at a mysterious prize.
 
And an unexpected, impossibly powerful, and dangerous new rival awaits, one who'll kill millions to get what he wants. Wade's life and the future of the OASIS are again at stake, but this time the fate of humanity also hangs in the balance.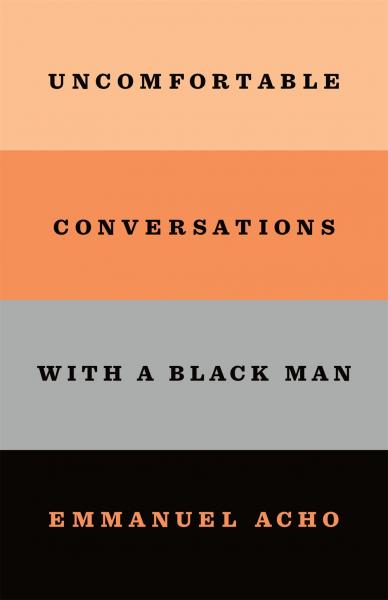 Uncomfortable Conversations with a Black Man  
Emmanuel Acho
"You cannot fix a problem you do not know you have." So begins Emmanuel Acho in his essential guide to the truths Americans need to know to address the systemic racism that has recently electrified protests in all fifty states. "There is a fix," Acho says. "But in order to access it, we're going to have to have some uncomfortable conversations." 
In Uncomfortable Conversations With a Black Man, Acho takes on all the questions, large and small, insensitive and taboo, many white Americans are afraid to ask—yet which all Americans need the answers to, now more than ever. With the same open-hearted generosity that has made his video series a phenomenon, Acho explains the vital core of such fraught concepts as white privilege, cultural appropriation, and "reverse racism." In his own words, he provides a space of compassion and understanding in a discussion that can lack both. He asks only for the reader's curiosity—but along the way, he will galvanize all of us to join the antiracist fight.
Rossana Campo, Adria Frizzi (Translated by)
Six Italian women living in Paris gather for a drunken dinner party, an occasion for ribald storytelling and gossip, shocking confession and soul-searching, unexpected revelation, painful betrayal, and, ultimately, profound and enduring female solidarity.
Rossana Campo blends pop and high culture in this polyphonic novel of vibrant, colloquial language that gleefully overturns stuffy literary convention, subverts the expectations of genre and narrative, and celebrates orality in all its untamed glory. Bawdy, exuberant, hilarious, Never Felt So Good is a deliciously ironic depiction of female sexuality and friendship, an irrepressible stream of overlapping female voices, a symposium in the truest sense.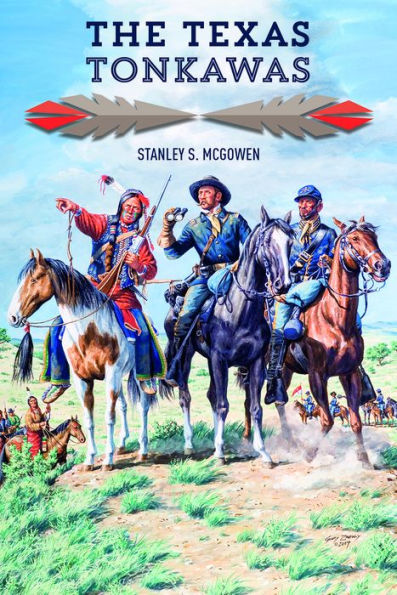 Stanley S. McGowen Ph.D. 
This new study revolves around the Tonkawa tribe in the history of the Lone Star State and the greater Southwest. The chronological account allows readers to understand their triumphs and struggles over the course of a century or more and places the story in a larger historical narrative of shifting alliances, cultural encounters, and economic opportunity. From a coalition with the Lipan Apaches to the incorporation of Tonkawa scouts in the U.S. Army during the late nineteenth century, the author tells the story of these often-overlooked people. 
By highlighting the role of the Tonkawas, Dr. McGowen provides a fresh appreciation of their influence in frontier history and renders their ultimate fate all the more heartbreaking.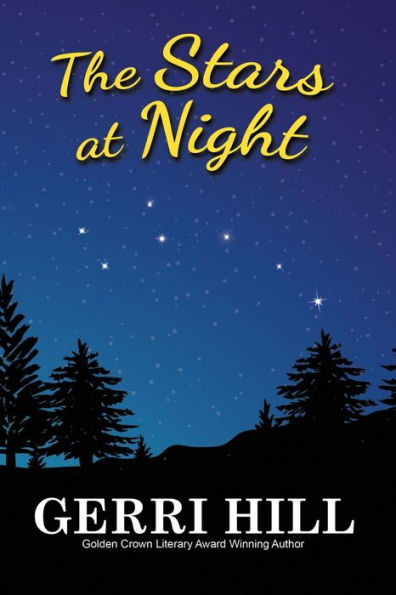 Gerri Hill 
Park ranger Kyler Clemons had loved the vibe and the beach of Mustang Island. Getting caught with her boss's wife, however, got her transferred to the wild and remote Davis Mountains State Park―literally in the middle of nowhere. Now after four years, she's forgotten about the beach and has embraced the mountain life, feeling like a local. She hangs out at the Cottonwood Creek Bar and Grill. She watches football with Mark Walton. She's taken up birdwatching and stargazing as hobbies. She is perfectly content. No stress. No drama. And no desire to date. Then Lexie Walton waltzes into her life. 
After losing her cushy job in Austin―and unable to find another one―Lexie accepts her parents' offer to join them and her brother in running a rustic lodge and restaurant in the remote Davis Mountains of West Texas. Hesitant to commit to such a drastic move, she agrees to a trial run―two months. Two months would get her through Christmas and the New Year. Her friends thought she was foolish to make such a move. There was no nightlife, no parties, no spin class, and no green smoothies. And no chance of dating. That was a plus, however. After her breakup with Crazy Cathy, she wanted no part of the dating game. This remote area would do nicely. But then she meets this cute, tree-hugging park ranger who turns her world completely upside down.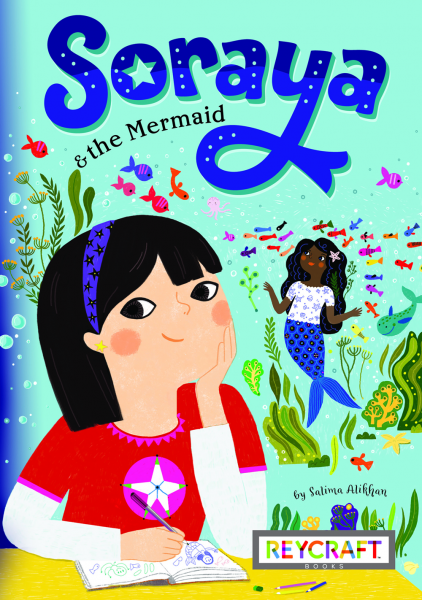 Salima Alikhan, Atieh Sohrabi (Illustrated by)
It's not easy being the weirdest kid in fourth grade. Soraya finds her escape reading comic books about a space superhero who saves the day. But everything changes when Soraya's class goes on a field trip to an aquarium. Is that really a mermaid in the big tank, talking to Soraya and asking for her help? Can Soraya rise to the occasion and save the day like her superhero idol?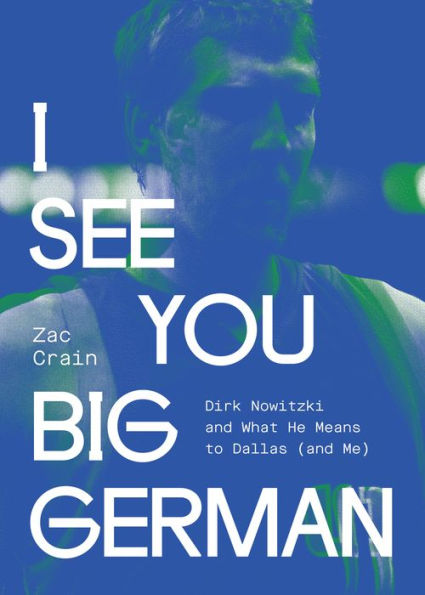 I See You Big German: Dirk Nowitzki and What He Means to Dallas (And Me) 
Zac Crain  
In the 1990s, Dallas was a basketball wasteland. Along came Dirk Nowitzki, a towering Würzburg, Germany native with a cool efficiency and the ability to make shots from seemingly impossible angles. In the years thereafter, Nowitzki would spend his entire twenty-one-season NBA career with the Dallas Mavericks (the longest tenure of any one player with one team in the league's history) and lead them to their first and only NBA championship, while being named a fourteen-time All-Star, a twelve-time All-NBA Team member, and the first European player to receive the NBA's Most Valuable Player Award. 
Zac Crain, award-winning journalist for D Magazine who moved to Dallas the same year that Nowitzki began his career in the city, memorializes Nowitzki's career through a lyric essay, reminiscent of Hanif Abdurraqib's Go Ahead in the Rain, that mixes the author's story with the basketball legend's, charting the highs and lows (mostly highs) of the Mavs' all-time statistical leader's career. By paying homage to Dallas's star basketball player, Crain connects the Mavs' success with the growth of the city itself, and what the sport means to Dallas's now basketball-obsessed citizens.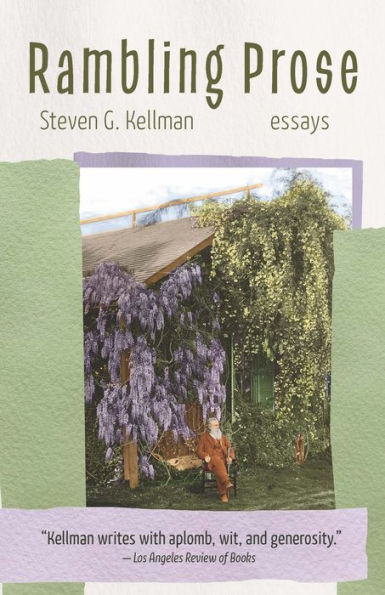 Steven G. Kellman 
Rambling Prose is a collection of essays by Steven G. Kellman, culled from his lifetime of work on comparative literature, criticism, and film studies. Filled with wordplay and surprising insight, the collection demonstrates his range as an essayist and invites us to explore the human experience through refined literary analysis.
Kellman explores such topics as animal rights, silence, mortality, eroticism, film, and language with his unique critical perspective and offers complex investigations of eternal human quandaries that raise more questions than they answer. Witty and insightful, Rambling Prose is a book for anyone who loves language and believes in the power, both positive and negative, of words to change the world.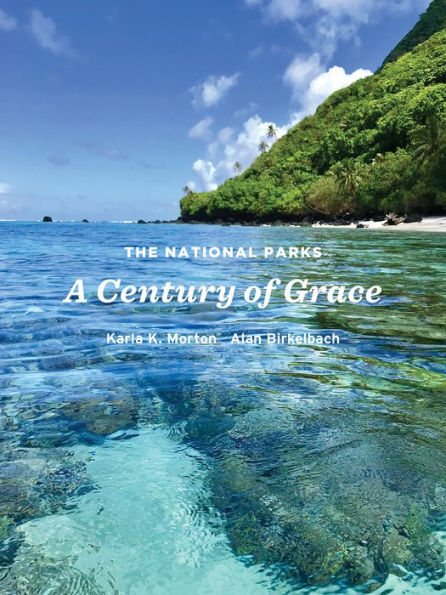 The National Parks: A Century of Grace 
Karla K. Morton, Alan Birkelbach 
Poets Karla K. Morton and Alan Birkelbach began this journey to celebrate our national parks' one hundredth anniversary, but the sojourns quickly became something greater than that. In their words, "As humans we have this tendency to look at a piece of land and see real estate. [But] when concrete covers all our natural spaces, not only do we lose earth's creatures, we also lose the great teacher of our souls. You cannot sit beneath trees taller than the Statue of Liberty, or gaze upon vistas untouched since their creation, without feeling the awe and wonder of what the natural world has to offer. You cannot experience such beauty without being wholly changed. Our great-great-great-grandchildren deserve these untouched gifts."
This journey, illustrated with gorgeous color photos of all of America's grand national parks, is a feast for the eyes and heart. In the end, it is a plea for us to save these wonders for all future generations.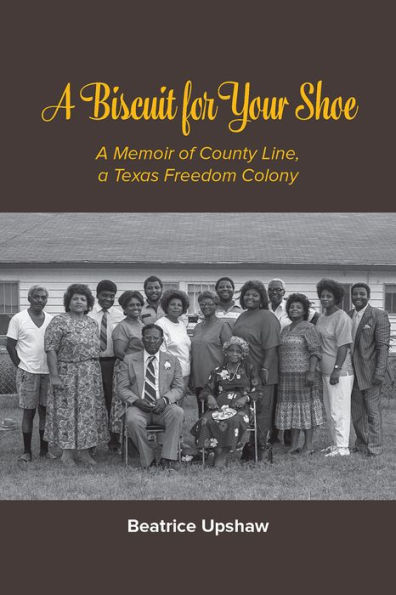 A Biscuit for Your Shoe: A Memoir of County Line, a Texas Freedom Colony
Beatrice Upshaw, Richard S. Orton (Introduction by)
A Biscuit for Your Shoe captures the lore of a community, which began as a freedom colony west of Nacogdoches in East Texas, through the eyes of Beatrice Upshaw. The book is a memoir, but it shares more than merely family memories of significant events. It tells of beliefs, home remedies, folk games, and customs, as well as the importance of religion and education to a community of like-minded people. The narrative is a rich source of colloquial language and proverbial sayings that help define a group of people and their strong sense of place.
Richard Orton was first introduced to County Line by F. E. "Ab" Abernethy, the secretary-editor of the Texas Folklore Society for nearly four decades. Richard's introduction explains the value of the stories Beatrice Upshaw presents: they are personal, but the overall narrative speaks collectively about the perseverance and innovation of many people who found a way to not only survive, but to thrive in East Texas.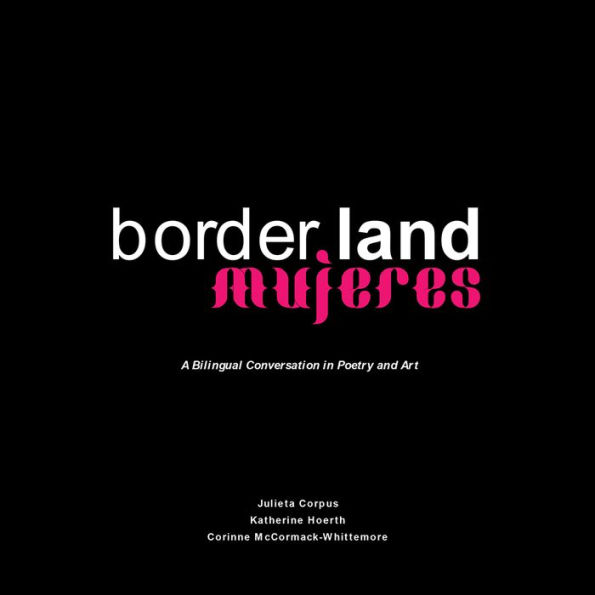 Julieta Corpus, Katherine Hoerth, Corinne McCormack-Whittemore
Borderland Mujeres, a collaborative, bilingual conversation in poetry and art, depicts the multifaceted experiences of women living in the borderlands of deep South Texas. In this fraught political climate, much has been written about the US/Mexico border, but what about the people who call this place home? Three women, each with a different relationship to the borderlands, offer their vision of the cultural, linguistic, and ecological landscape of a complex region that is full of both majestic beauty and stark reality. The resulting poems and images explore what it means to be a woman in this contested space and hopes to spark questions and conversation about identity, feminisms, and the idea of cross-cultural and cross-genre collaboration.
Borderland Mujeres was created through a feminist collaborative process. In some instances, the images inspired the poems. In others, the poems inspired the images. Many pieces were born from conversations between the three women about everyday life. The process illustrates the complex relationship between languages, translation, and transference. This project is an example of how permeable borders can be, even in a political landscape that seeks to reinforce the rigid boundaries that separate us. These images and poems exist as the bougainvillea in barbed wire—a declaration of beauty and empowerment amidst the rugged landscape. Borderlands Mujeres offers a counternarrative about the border to the dominant masculinized and militarized narrative purported by politicians, the media, and literature written about the region and culture by outsiders.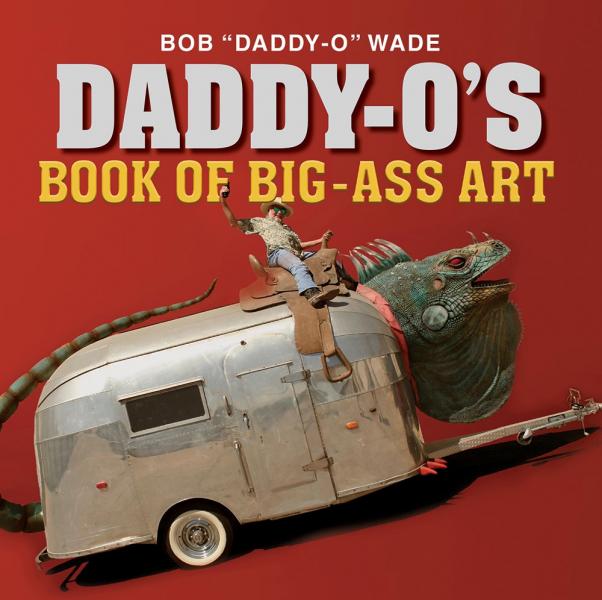 Bob Wade, W. K. Kip Stratton (Edited by), Kinky Friedman (Foreword by)
Recipient of three National Endowment for the Arts grants and with works exhibited at the prestigious Biennale de Paris, New York's Whitney Museum, the de Menil Collection in Houston, and other venues, Bob "Daddy-O" Wade started "keeping it weird" in 1961 when he arrived in Austin with his '51 custom Ford hot rod and his slicked-back hair. Primed to study art at the University of Texas, Wade's coif and dragster earned him his trademark moniker, and the abstract, welded sculptures he fashioned from automobile bumpers in his frat house basement laid the foundations for the distinctive, larger-than-life art pieces that would eventually make him famous.
Daddy-O is the creator of the forty-foot iguana that perched atop the Lone Star Café in New York City, the immense cowboy boots (entered in the Guinness Book of World Records) outside San Antonio's North Star Mall, and Dinosaur Bob, who graces the roof of the National Center for Children's Illustrated Literature in Abilene, Texas. He is widely recognized as one of the progenitors of the "Cosmic Cowboy Culture" that emerged in Texas during the 1970s. Daddy-O's Book of Big-Ass Art features images of more than a hundred of Wade's most famous pieces, complete with the wild tales that lie behind the art, told in brief essays by both Wade and more than forty noted artists and writers familiar with Wade's work.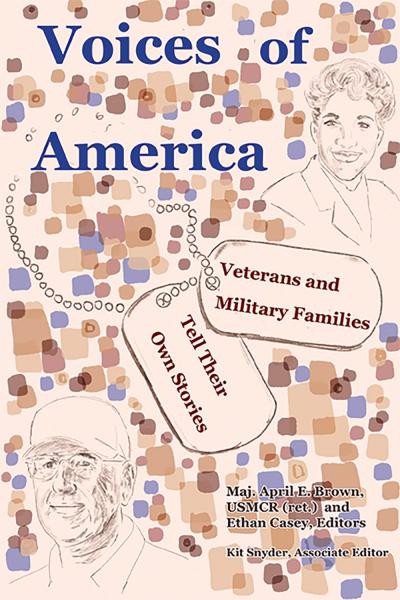 Voices of America: Veterans and Military Families Tell Their Own Stories 
April Brown, Ethan Casey, Kaitlyn Snider
Voices of America: Veterans and Military Families Tell Their Own Stories collects dozens of personal accounts of military life, from World War II to the present day. These narratives from Texas Christian University students, faculty, staff, alumni, and family range from deadly combat to downtime, from family dynamics to life after military service. Although the contributors share a connection with TCU, each experience is unique, even as they share a common bond with all Americans who have served their country, across far-flung zones of conflict and decades of history, and speak with urgent relevance to American society today.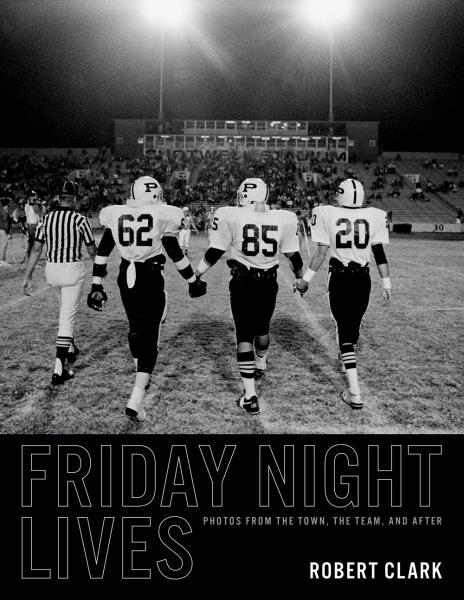 Friday Night Lives: Photos from the Town, the Team, and After 
Robert Clark, Hanif Abdurraqib (Foreword by)
In 1988, when Robert Clark was in his early twenties, he traveled to Odessa, Texas, to create a visual element for a book about a high school football team. That book was Buzz Bissinger's Friday Night Lights—the chronicle of a season with the Permian Panthers, one of the state's winningest teams of all time. About twenty photos appeared in Bissinger's book, but Clark shot 137 rolls of film during his time with the Panthers. Friday Night Lives collects dozens of the never-before-seen images, taking us back to the team, the city, and that dramatic season. The archival photos, published here on the thirtieth anniversary of the publication of Bissinger's bestseller, capture intimate moments among the players and their families and classmates, as well as the wider world of Odessa.
Now the players have grown up. Friday Night Lives also includes Clark's portraits of key Panthers figures at a later age, documenting complex lives of beauty and struggle. Boobie Miles, the star fullback sidelined by injury, is here, along with Coach Gaines and others. In his heartfelt foreword, best-selling author Hanif Abdurraqib describes how Clark's photos rehumanize the players, reminding us of the truth of their young lives, before their stories became nationally known in print, film, and television.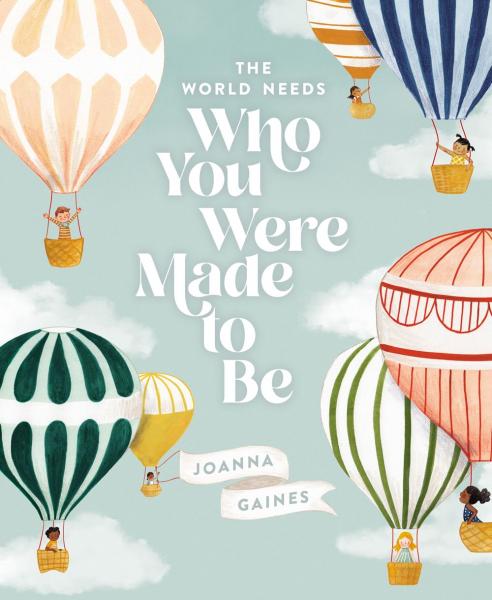 The World Needs Who You Were Made to Be  
Joanna Gaines, Julianna Swaney (Illustrated by)
The World Needs Who You Were Made to Be, the second children's book by New York Times bestselling author Joanna Gaines, illustrated by Julianna Swaney, celebrates how creativity and acceptance can come together to make for a bright and beautiful adventure. The book follows a group of children as they each build their very own hot-air balloons. As the kids work together, leaning into their own skills and processes, to fill the sky with beautiful colors, we discover that the same is true for life—it's more beautiful and vibrant when our differences are celebrated.
Together with Joanna, you and your kids will take a journey of growth and imagination as you learn in full color that we should celebrate every child's one-of-a-kind strengths as well as teamwork and acceptance of differences; everything can be made more beautiful when we share our talents and abilities; and we should lend a helping hand and do our best to take care of one another. With plenty of pink, a bounty of blue, orange, and green and yellow too, this vibrant hot-air balloon adventure celebrates every child and teaches kids that we are in this together. "You're one of a kind, and it's so clear to see: The world needs who you were made to be."
***
BUT WAIT, THERE'S MORE!
 There are so many Texas books publishing in November that we couldn't feature all of them. The following books also publish in November:
Art & Architecture
Miró Rivera Architect: Building a New Arcadia by Juan Miró, Miguel Rivera
Wright and New York: The Making of America's Architect by Anthony Alofsin
Painting the Woods: Nature, Memory, and Metaphor by Deborah Paris
Oasis: Modern Desert Homes Around the World by iO Tillett Wright, Casey Dunn (Photographs by)
Biography & Memoir
With One Hand Tied behind My Brain: A Memoir of Life after Stroke by Avrel Seale  
Monsters of Contact: Historical Trauma in Caddoan Oral Traditions by Mark van de Logt
Growing Up in the Lone Star State: Notable Texans Remember Their Childhoods by Gaylon Finklea Hecker, Marianne Odom
Quarantine!: How I Survived the Diamond Princess Coronavirus Crisis by Gay Courter
Cooking & Food
Kindred Table: Intuitive Eating for Families by Emily Weeks
Culture & Criticism
Cistercian Stories for Nuns and Monks: The Sacramental Imagination of Engelhard of Langheim by Martha G. Newman
¡Viva George!: Celebrating Washington's Birthday at the US-Mexico Border by Elaine A. Peña
Faith & Inspiration
Fueled by Fire: Becoming a Woman of Courage, Faith and Influence by Staci Wallace, Nicole Binion (Foreword by)
Empty Out the Negative: Make Room for More Joy, Greater Confidence, and New Levels of Influence by Joel Osteen
History
Pearl Sets the Pace by Mary Carolyn Hollers George  
The American Counterculture: A History of Hippies and Cultural Dissidents by Damon Bach
Nazi Prisoners of War in America by Arnold Krammer
Producing Predators: Wolves, Work, and Conquest in the Northern Rockies by Michael D. Wise
As Good As Dead: The Daring Escape of American POWs From a Japanese Death Camp by Stephen L. Moore
The Eyes of Texans: From Slavery to the Texas Capitol: Personal Stories from Six Generations of One Family by Melvin E. Edwards
Literary Fiction
Nights When Nothing Happened by Simon Han  
Middle Grade
Rise of the Halfling King (Tales of the Feathered Serpent #1) by David Bowles, Charlene Bowles (Illustrated by)
13th Street #4: The Shocking Shark Showdown by David Bowles, Shane Clester (Illustrated by)
Picture Books
Swish! : The Slam-Dunking, Alley-Ooping, High-Flying Harlem Globetrotters by Suzanne Slade, Don Tate (Illustrated by)
Poetry
Lyrical Strains: Liberalism and Women's Poetry in Nineteenth-Century America by Elissa Zellinger
Romance
Two to Tangle by Melissa Brayden
A Picture of Love by Beth Wiseman
Science & Medicine
Preparing for Pandemics in the Modern World by Christine Crudo Blackburn (Editor)
Sociology
Coming Out to the Streets: LGBTQ Youth Experiencing Homelessness by Brandon Andrew Robinson
Sports
Casting Forward: Fishing Tales from the Texas Hill Country by Steve Ramirez, Ted Williams (Foreword by), Bob White (Illustrated by)
Where Girls' Basketball Rules: The Panhandle & South Plains of Texas by Dr. Rickey L. Harman
Technology
Predict and Surveil: Data, Discretion, and the Future of Policing by Sarah Brayne
Travel
Out There: Essays on the Lower Big Bend by Ben H. English
Western
Ralph Compton: Prairie Fire, Kansas by John Shirley
Young Adult
Frozen 2: Dangerous Secrets: The Story of Iduna and Agnarr by Mari Mancusi, Grace Lee (Illustrated by)
The Defiance by Laura Gallier
Look for your December Texas Books Preview on Sunday, November 29!