Feast on a bounty of forthcoming Texas-connected titles.
Saturday, November 4, 2023
Leaves and temperatures are falling (sometimes)! Whether you want to snuggle up with a charming romance, a chronicle of Texas history, a chilling mystery, or a crackling adventure, the Lone Star Lit November Texas Books Preview has a cornucopia of feast-worthy titles. 
Beneath the Surface (Danger is Destiny: Book 3)
Melanie D. Snitker
As the county's chief medical examiner, many of the bodies coming into the morgue hold a mystery that Genevieve "Eve" Marks is determined to solve. In discovering what happened to the victims in her care, she can be their voice when they are no longer able to speak for themselves. Until one particular body includes a message challenging her to examine the past and solve a puzzle before the killer strikes again. Detective John Paris is leading a murder investigation that's going nowhere. What he desperately needs is a break in the case. Unfortunately, that break comes in the form of another body that is obviously tied to the first. Even more disturbing than the idea that he may have a serial killer on his hands is the fact that the beautiful Eve Marks seems to be a target.
James A. Humphrey
Lisa Waters, the social queen of Fort Smith, Arkansas, loses her sister to a political assassin and moves to Indian Territory, where she bonds with the First Lady of the Cherokee Nation. Constitutional strife rips her society and forces extremist choices. Married to a freedman, she organizes a freedom railroad and establishes a women's rights organization only to lose her husband and tribe to politics. Vicious Civil War conflict reveals her sister's murderer. Revenge and justice stimulate self-evaluation and propel the activist into an ultimate confrontation with her sister's murderer, the Confederacy's iconic general Standhope Watie. The battle defines her soul and completes the Waters families -- and their culture's -- dance into a fresh century.
A Christmas Conundrum (A Liz Adams Mystery)
Stacy Wilder
Who's stealing the holiday decorations? They're disappearing like Christmas cookies from PeggyLou Designs, and Lou's newly launched event planning service is in trouble. He implores his neighbor and friend, Private Investigator Liz Adams, to bring the thief to justice.
Troy Hollan
A deadly head-on collision took Matt's wife from him. Who's ultimately responsible? The owner of a corrupt chicken corporation. His court battle – lost. His world – shattered. With limited sailing experience and his trusted first mate, Hank, a senior rat terrier for company, Matt heads out from Corpus Christi Bay in a vintage sloop, trying to outsail his bad memories and find a path forward. A close encounter with a coral reef nearly wrecks his boat, a mishap that draws him away from his loosely-charted journey, up the Intracoastal waterway, and deep into the heart of Gullah Geechee country. Here, Matt will learn some terrible truths about the Colonel, and together with his friends, both old and new, find a way to fry the dastardly chicken king, once and for all.
Linda Broday
Texas, 1868. Emma Taggart has finally found a place to belong – setting up Heaven's Door orphanage with her sister Maura was a new beginning for her – and one she will do anything to protect. When guarded ex-army man Stone Landry buys the neighboring land and moves in - camels and all - Emma's world changes forever. He is an infuriating man who instantly gets under her skin - in ways she never dreamed possible, and despite herself, Emma starts to wonder if, just maybe, he is man enough to take on a Hangman's daughter. Can Emma find enough courage to trust in Stone and give her the life she's always dreamed of?
Jan Sikes
What's the point of having it all when you have no one to share it with? Brandon Miller has everything—except a commitment from the woman he loves. Angela Cooper has deep scars from a previous marriage. She's not interested in a do-over with Brandon or anyone. Yet, he arranges a romantic getaway to the historic Harbor Pointe Inn, where he plans to propose. Angela's got her camera in hand and ghosts on her mind, but they arrive to find a much more tangible horror. Accident or foul play? Angela becomes the next target, and when suspects can be worldly or otherworldly, danger and secrets lurk everywhere. Poised at the perilous edge of too late, Angela and Brandon face the fight of their lives.
Kitchen Heat (A Restaurantland Romance)
Kathleen McFall & Clark Hays
A waitress and chef, both newly divorced, struggle to mend their broken hearts and find love again. Crackling with offbeat humor and set in a funky restaurant in the 1990s, the novel features a colorful cast of customers, servers, cooks and dishwashers who regularly fall in and out of love (and bed). 
"A fun and flirty romance, left my heart full of hope and my stomach yearning for a Chef Clay brunch special."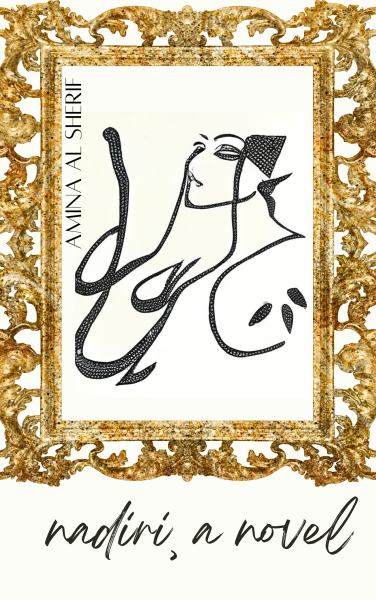 Amina Al Sherif
Follow Hagar Khalifa as she navigates growing up between two worlds. Caught between an American Christian mother and an Egyptian Muslim father, Hagar searches for her identity as she navigates the public Egyptian school system and subsequently the private American one. As she explores the two worlds, she discovers her ambition to immigrate to the United States and join the US Army. As she navigates extreme challenges of growing up between these two worlds, join Hagar in the second novel of the Nadiri series to discover her journey as she becomes a US Army officer, joins a university in the deep American south, and commissions as an Arab American during the Arab Spring and the rise of the so-called Islamic State.
Dianne Smithwick-Braden
The future of the Paradise Creek Inn is in jeopardy when a paranoid and spiteful guest accuses them of food poisoning. Lizzie and her family redeem themselves only to become suspects in two murders. Wilbarger County Sheriff Wade Adams is forced to hand the case over to Deputy Maddie Clifton. The Deputy is determined to uncover the truth, even if it means arresting Lizzie's grandmother. 
Diann Floyd Boehm
Ruby Takes Chicago is the sequel to Rise! A Girl's Struggle for More. It's now the 1920s, and a young Ruby Dinsmore leaves her hometown of Oilton, Oklahoma, and heads for Chicago to make her dreams come true. Once in Chicago, Ruby is surprised to learn that, even in a big city, society as a whole is still reluctant to accept women working outside the home. Determined to stay true to herself, she takes on the challenges of life in tumultuous times of Prohibition, protests, and women's rights marches.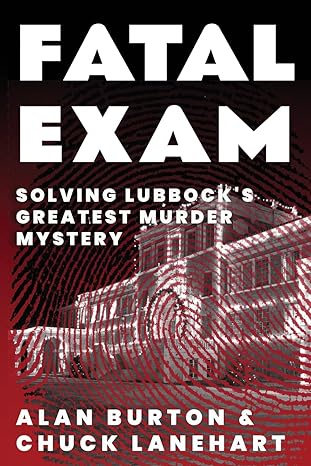 Alan Burton & Chuck Lanehart
On Monday, December 4, 1967, a body was discovered in the Science Building of the largest university in West Texas. The next day, citizens of Lubbock gathered for the Carol of Lights, an event typically the centerpiece of the holidays for the quiet college town. But in 1967, the normal festive excitement and anticipation were swiftly shattered by the harrowing events that had occurred just twenty-four hours earlier.
For the first time, the account of this shocking murder has been painstakingly reconstructed by Alan Burton and Chuck Lanehart. Piecing together timelines based on interviews, journalists' archives, courtroom transcripts, and the personal experiences of Lubbockites, Fatal Exam situates the murder, relates the capture, and details the trial of the crime's perpetrator. Not your standard psychopathic master, the criminal at this tale's center cuts a challenging profile, and his history shines an unusual light on the criminal justice system.
Anthology
Final Words is a project that addresses the death penalty in the United States as a violation of human rights. Consisting of a collection of government documents relating to the 578 executed Texas inmates, each set of pages reveals a portrait of a life bookended by violence in which final moments are often spent expressing words of love for family and friends, sorrow for victims, and gratitude for life lived. The compilation stands as a stark indictment of a system built by institutions rampant with racism, classism, and sexism. Each entry, each story, each utterance will challenge readers to answer the question: is there room for humanity in the American justice complex?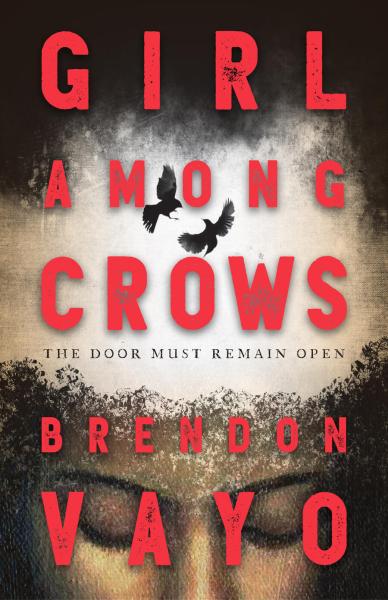 Brendon Vayo
When two boys vanish from her hometown, Daphne Gauge notices uncanny parallels to her brother's disappearance 30 years earlier. Symbols of an ancient Norse god. Rumors of a promise to reward the town's faithful with wealth and power, for a price. She warns her husband that another sacrifice is imminent, but just like last time, no one believes her.
This leaves her with a desperate choice: investigate with limited resources, or give in to the FBI's request for an interview. For years, they've wanted a member of the Gauge family to go on record about the tragedy back in 1988. If she agrees to a deposition now, Daphne must confess her family's dark secrets. But she also might have one last chance to unmask the killer from back then . . . and now.
Julie Branch-Evans
In this charming tale from Julie Branch-Evans comes freshly hatched Guac, the one and only avocado bird. Alone without a home, he searches for a place to call his own. When he finds a vacant birdhouse, Guac settles in, happy to hide himself from everyone else, but he's soon joined by many other creatures who are also looking for a place to live. From cats to ferrets, Guac welcomes them in and finds that embracing each of their unique qualities--including his own--makes for a home full of happiness and love.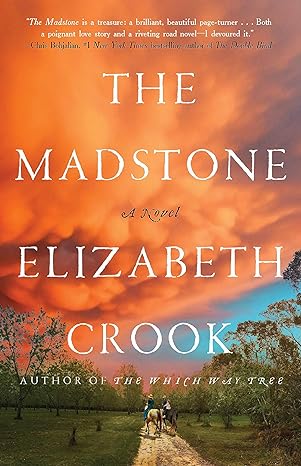 Elizabeth Crook
With echoes of Lonesome Dove and News of the World, the riveting story of a pregnant young mother, her child, and the frontier tradesman who helps them flee across Texas from outlaws bent on revenge, even as an unlikely love blossoms.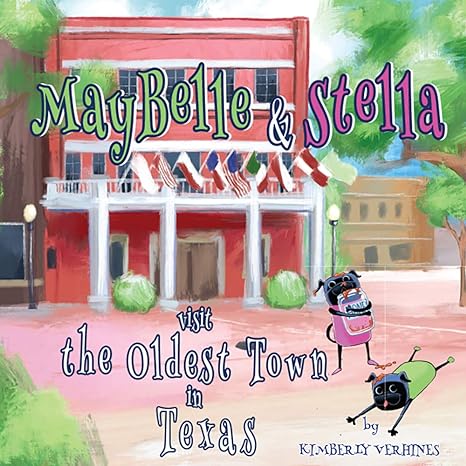 MayBelle and Stella Visit the Oldest Town in Texas
Kimberly Verhines
The mischievous pug sisters, in Kimberly Verhines's Stella and Maybelle Explore the Oldest Town in Texas, take a fascinating romp around the historic sites of Nacogdoches and meet interesting people along the way.
Sergio Pitol (Author), George Henson (Translator)
From the famous Mexican author, Sergio Pitol, comes his 1988 classic translated by George Henson. Taming the Divine Heron tells the semi-autobiographical story of a novelist working on his newest masterpiece. The protagonist struggles to tell the perfect story--his own imagined protagonists mere imitations of the likes of Lord Jim and Alyosha Karamavoz. To help eradicate writer's block, Pitol uses his vessel to praise his own favorite authors. Pitol applauds Bakhtin's world building, Gogol's "carnivalesque [literary] breath," and Dante's dizzying intensity. The character finds a muse in Marietta Karapetiz, whom he aptly dubs Dante C. de la Estrella, and the two debate the literary greats.
Madeline Kay Sneed
One wedding weekend means one dramatic reunion for two families in this bighearted ensemble cast novel about love and forgiveness.
Niobia Bryant
He was hired to uncover the truth about a stolen family heirloom, not seduce the prime suspect…

His mission to uncover the truth about a priceless stolen necklace takes PI Tremaine Knowles into the warring heart of the notorious Del Rio family. Stunning antiques collector Alisha Winters, daughter of the Del Rios' rivals, could be the key to solving the case.

Proving she has nothing to hide, Alisha invites Tremaine into her home. Being in intimate contact unleashes a passion that forces Tremaine to make an impossible choice. Is he in bed with the enemy? Or is Alisha an innocent pawn in a scandalous, century-old feud?
Becki Willis

Madison deCordova is tackling one of her strangest 'cases' yet. An unidentified woman contacts In a Pinch, asking Madison to warn someone of impending danger. The problem? She's not sure who the intended victim is. The only thing she's certain of is the perpetrator: herself. She hangs up before giving her name. Something about the call sends chills down Maddy's spine, especially with the recent hostility against law officers.
BUT WAIT, THERE'S MORE!
There are so many Texas-connected books publishing this month that we couldn't feature all of them. The following books also publish in November:
BOOKS FOR YOUNG READERS
Apple Black: Holy Spectre by Odunze Oguguo
The Astral Tower by Blaise Ramsay
Best Wishes: Time After Time by Sarah Mlynowski & Christina Soontornvat
Counting on Shabbat by Nancy Churnin
The Dirty Parts of the Bible by Sam Torode
Izzy goes to Egypt by Peggy K. Comer
Judah Starweaver and the Way of Dragons by Tamara Grantham
Must Love Pets by Saadia Faruqi
Of Sea and Smoke by Gillian Bronte Adams
Pyroclast (The Thirteen Origins) by Frederick Luis Aldama
The Queer Girl is Going to Be OK by Dale Walls 
Steelwing by Matthew Rollins
Valentines for All by Nancy Churnin
Witch Hunter Extraordinaire by Sarah Noffke and Michael Anderle
NONFICTION / POETRY
All Trails Lead to Houston: Riding to the Rodeo by Ray Viator 
Childhood Narcissism: Strategies to Raise Unselfish, Unentitled, and Empathetic Children by Dr. Mary Ann Little
Destiny Lives on Fairhaven Street by C J Hudson
The Drive-In: Outdoor Cinema in 1950s America and the Popular Imagination by Guy Barefoot
Fiestas in Laredo by Norma E. Cantu
Fort Worth Then: The Art of Samuel P. Ziegler by Scott Grant Baker and Gregory H Dow
Friedrichsburg by Friedrich Armand Strubberg & James C. Kearney
The Garza War in South Texas by Thomas Ty Smith
Gather 'Round: Gatherings in Texas and the Southwest by Kristina Downs
Jokes from a Humorless Machine by Preston Lewis and Harriet Lewis
My Name is B-1259: I Survived Nine Nazi Concentration Camps by Michael Brown
The Return Trip by Maya Golden
Selling the Humanities: Essays by Jeffrey R. Di Leo 
A Super Collider of Zigs and Zags by Brendon Behlke
A Tale from the Raincheck Room by John A. Brock
Task Force Hogan: The World War II Tank Battalion That Spearheaded the Liberation of Europe by William Hogan
Texas Almanac 2024–2025 by Rosie Hatch
Texas Gemstones by Elbert A. King
Texas Limericks: From Abbott to Zephyr by Greg Young
The Unknown Face by Gregory Duncan
Unsettled Joy by J.L. Wright
We Want Better Education by James Barrera 
The World We Know: The Impact of Perception and Empathy on Our Shared Reality by Sheryle Gillihan
MYSTERY / SUSPENSE
Aftermath by Lisa Harris
Billy the Kid and the Lazarus Stone by Kevin Lucia
Coaching Fire by Victoria Laurie
Girl's School by L.J. Breedlove
Homecoming Chaos by D.W. Brooks
The Legacy by C.L. Tolbert
Legacy of Evil by James Peyton
Lola Baby by Melissa Bourbon
Rained Out and Other Texas Holiday Disasters by M.R. Dimond
The Salty Iguana by Bill King
Six Spent Nights by Luana Ehrlich
Turkey, Thievery, and Twins by Brittany E. Brinegar
Unknown Rider by Jack Stewart
Who Framed Flora? by Vera Day
ROMANCE
Act Like a Lady, Think Like a Lord by Celeste Connally
An Amish Christmas Gift by Beth Wiseman
Austin Heat: The One that Got Away by Amari Nylix
Balancing Act by Emily March
The Bear by Hildie McQueen
The Billionaire Cowgirl's Christmas by Kris Bock
Cabin Crush by Kasey Stockton
Chasing Sunsets by Tess St. John
Christmas Beach Proposal by Lori Wilde & Susan Sands
Cloudy with a Chance of Family by Olivia Sands
Clown Motel by Lani Lynn Vale
Cosmic Crush by Clio Evans
Courageous Touches by Ginny Sterling
Cowboy Single Dad Crush for Christmas by Jo Grafford
Daisy's Christmas Escape by Allison Wells
Deadly Sabotage by Elizabeth Goddard
Forever Festive: A Healing Hearts and Flyboys Christmas Holiday Reunion by Ginny Sterling
Gingerbread Hearts by Hope August
Heart Like A Cowboy by Delores Fossen
Heartstrings and Hidden Gold by Katie Wyatt
Her Christmas Healing by Mindy Obenhaus
Hibiscus Christmas by Kellie Coates Gilbert
Highland Skies by C.A. Szarek
I'll Be Home for Christmas by Sylvia McDaniel
Investigating the Duke by Alexa Aston
Just One Shot by Chris Keniston
Keeping A Little Secret by Cynthia St. Aubin
Lionhearted & Christmas Guardian by Diana Palmer & Delores Fossen
Losing My Breath by J. Rose Black
Maid for Mistletoe Mix-Up by Hope August
Mail Order Muse by Kirsten Osbourne
Marry & Bright by Teri Wilson
Mistletoe Masquerade by Hope August
Murder in Texas by Barb Han
My Forbidden Texan by Dakota Lacoy
Not Until the End by Valerie M. Bodden
November is for Nate by Eve London & Dylann Crush
Once Upon a Charming Bookshop by Heatherly Bell
A Perfect Christmas Kiss by Lori Wilde 
Protecting Paris by Anna Brooks
The Rancher's Unwanted Wife by Marian Tee
Ranger Integrity by Lynn Shannon
Sarah and a Texas Christmas by G.N. Lewis
The Skeptic by Kelly Fox
Small Town Style by Jenna Brandt
Sound of a Voice That is Still by PG Forte
Stories from Juniper Falls by A.T. Butler
Travis: Firebrand Cowboys by Barb Han
Vicki's Vows by Kirsten Osbourne
What's Santa Got To Do With It by Bix Barrow
A Wish for the Single Dad Flyboy by Ginny Sterling
A Wish for the Single Dad Veteran by Kristen Iten
Wright Together by K.A. Linde
OTHER FICTION
The American Countess by Linda Bennett Pennell
Crossing Darkness by Alexander Juden
The Edentians by Gissele Trussell
For Roger by Laura Drake
The Frontier Overland Company by William Johnstone & J.A. Johnstone
Fruit of the Poison Tree by Lisa Compton
Harrier 3: Invastion by Jaime Castle & CJ Valin
The Mustangers by Preston Lewis
Poseidon's Atlantis Adventure by Grace Blair
Principality Wars: Weapon of War by Alethea Stauron
The Quill & Key Society by Katherine H. Brown
Someone Always Nearby by Susan Wittig Albert
System Collapse by Martha Wells
Timber: U.S. Marshal: Gone To Texas by Robert Hanlon
The Ways of Water by Teresa H. Janssen