November gifts us with a cornucopia of thrilling and heartwarming new releases
Saturday, October 29, 2022
The thrills and mysteries continue this month, bringing with them secret holiday romances, tales of self-acceptance, and stories of gratitude. Find your inspiration with Lone Star Lit as we head into the holiday season.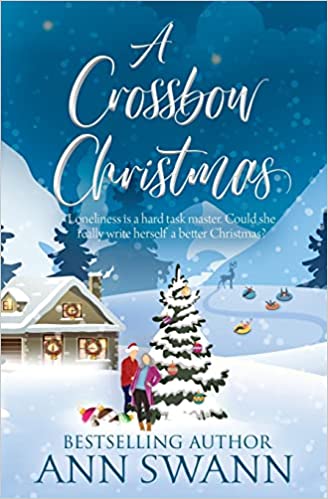 Ann Swann
Carina lost her father just before the pandemic knocked her flat. Now, home from the hospital, Carina wants only one thing … a big family Christmas. But no one seems to care. Her husband is working out of town and her children are grown and flown. The only one who understands how she feels is a young man in her grief group who is dealing with his own family problems. He offers her his family cabin in the mountains. There, she is guaranteed a white Christmas. Carina writes about it in her journal, trying to muster up the courage to go, but she's never been adventurous, she's the family caregiver. Should she do something so extravagant? Could Carina really write herself a Christmas?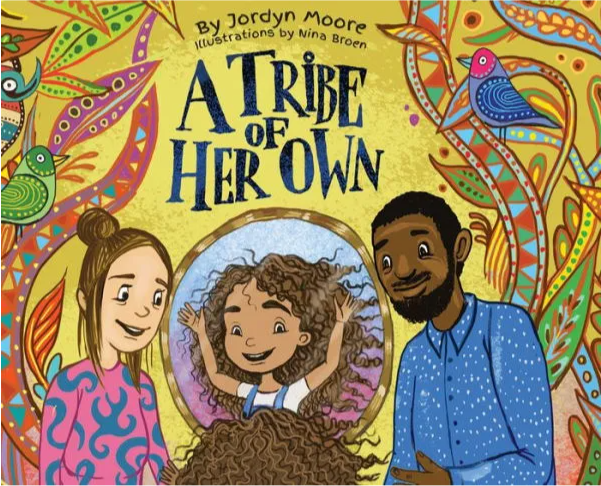 Jordyn Moore
Young Belle struggles with wanting to fit into one of the two cultures of her parents, but she comes to discover the strength of finding the uniqueness of herself.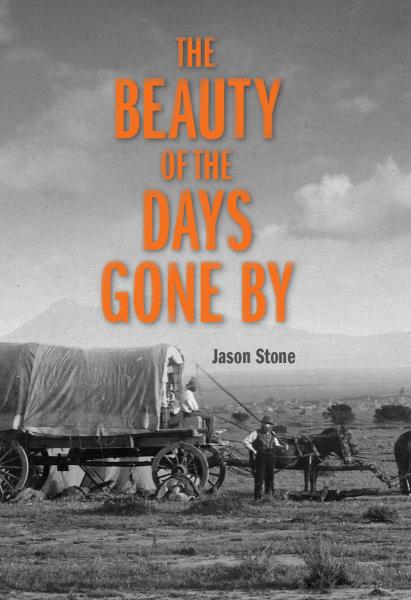 The Beauty of the Days Gone By
Jason Stone
Based on historical events that occurred in Comancheria, THE the region of West Texas and New Mexico controlled by the Comanche in the 18th and 19th centuries, The Beauty of the Days Gone By is an epic novel that weaves the reminiscences of the legendary plainsman Charles Goodnight, who is facing his mortality, against the backdrop of Reconstruction Texas and the haunting ordeals of a family torn apart by a violent Indian depredation – two brothers hauled way into captivity and the father who searches for them.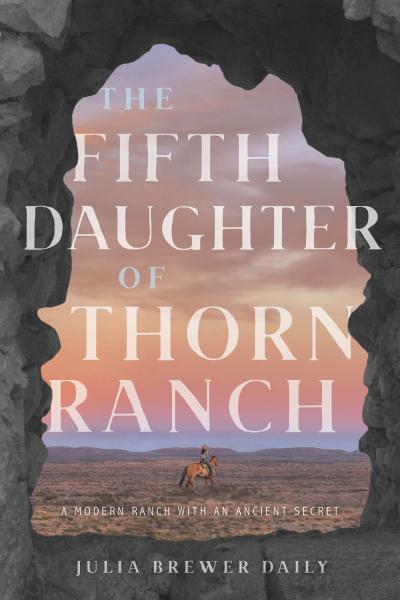 The Fifth Daughter of Thorn Ranch
Julia Daily
Emma Rosales is the heiress of the largest ranch in Texas—The Thorn. All the responsibilities of managing a million acres now fall into her fifth-generation hands. A task Emma could handle with her eyes closed…if The Thorn were any ordinary property. The Thorn is home to many things. Clear, cloudless skies. Miles of desert scrub and craggy mountains. A quiet disrupted only by whispers of the wind. And an ancient web of secrets won't let Emma out alive without a fight. The Fifth Daughter of Thorn Ranch is a family saga as large as the state of Texas.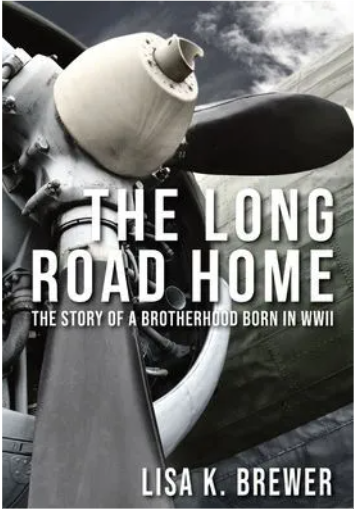 Lisa K. Brewer
Based on the first-hand wartime experiences of Dr. L. Paul Coffman and Mr. Homer Jones, two everyday citizens who stepped out of their comfort zones and volunteered to defend their country, the United States of America. These two volunteers were taken across the globe and challenged more than either man ever dreamed. While World War II threatened the stability of nations worldwide, a bond of brotherhood was formed from unthinkable challenges - one having their rights temporarily stripped in the name of national security and the other surviving as a prisoner of war. Dr. Coffman and Mr. Jones are a small part of what is often called "The Greatest Generation," who pulled off an almost unthinkable victory.
Dianne Smithwick-Braden
Wade and Lizzie Adams are adjusting to married life at the Paradise Creek Inn. Sheriff Adams and the Wilbarger County Sheriff's department investigate the disappearance of Deputy Clifton's husband and the murder of an unidentified woman. The evidence suggests that the cases are related, creating a possible conflict of interest. The team races to solve the crimes before the department's credibility can be questioned.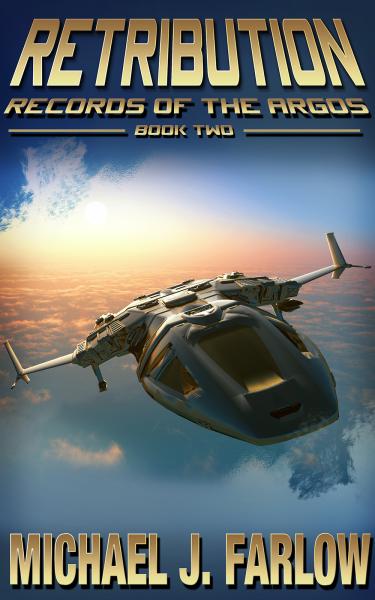 Retribution: Records of the Argos
Michael J. Farlow
After a successful first mission together, the battle-proven crew of the Argos receives new orders. The task is more complex. More countries are involved, and there are more restrictions placed on the crew and their captain. Above all, they must locate and capture the senior Red and Blue Arkon leaders who escaped them once before. This is not an option. The mission is fraught with problems, including new technology that could destroy them all. How will they survive? Could this be their last mission … ever?
Eve Gaddy
Art gallery owner Micki Kennedy loves her new home in Whiskey River, but she wants a baby. The Christmas season only makes her want it more, but she only wants a baby, not a baby daddy. Cole Walker seems like the perfect person to ask for help. A near-death experience has Cole heading back to Whiskey River for Christmas determined to find a woman he can spend his life with. But the first person he sees is the woman who dumped him years ago to marry her ex-boyfriend. Cole can't believe Micki would ask him to father her child and walk away. But can he risk heartbreak again to try to father her child the old-fashioned way—and build a family of their own?
Amanda Waters
Kristen has nothing to complain about. She has a successful career, good friends, and a killer apartment in a city she loves. But Kristen feels restless and stuck. When she decides to spend a year in the small town of Riverton, she expects quality time with her dad, a change of scenery, and new experiences to spark her creativity. She should have known things wouldn't quite go how she planned.
S.L. Calder
There's no home too filthy. Promise. I clean werewolves' dens all the time, and if I can wrangle that fur-flying mess, I can sure as heck handle any dust and dirt you dish out.
I even have a side-gig, alongside my ex, solving crime in my not-so-sleepy little lakeside town. After jilting me at the altar, he's come begging for another chance, and I have to admit I'm tempted.
The jury's still out on whether or not I'll take him back, but when the crankiest werewolf in Hex Harbor's poisoned, I leap at the chance to be the undercover witch on the case, cleaning and snooping my way to solving the crime.
And then the bullets start flying at the BBQ…
Mary Alford & Alison Stone
Shielding the Amish Witness by Mary Alford

On the run after discovering her brother-in-law was behind her husband's murder, Faith Cooper can think of only one safe place—her Amish grandmother's home. But when danger follows Faith to the quiet Amish community, her childhood friend Eli Shetler is her only protection. And their survival depends on outlasting a relentless killer…one who has nothing left to lose.
Seeking Amish Shelter by Alison Stone

Stumbling upon illegal drug activity in the health-care clinic where she works thrusts nursing student Bridget Miller into the crosshairs of a violent criminal. Now under the protection of DEA agent Zachary Bryant, she has no choice but to hide in her family's Amish community. Reentering the life she abandoned to chase her dreams isn't easy, but it may be the only way to stay alive…
At the Table with LBJ and Lady Bird 
Jean E. Schuler
At the Table with LBJ and Lady Bird shares menus, events, weddings, and outrageously funny anecdotes from the lives of LBJ and Lady Bird. Included are LBJ's favorite recipes for Texas beef barbecue, smoked ranch beans, sourdough biscuits, Lady Bird's famous pecan pralines, lemon cake, and more. Homestyle illustrations illuminate the distaff side of the thirty-sixth presidential administration, with recipes galore, history, and humor throughout.
Jane Saginaw
Fifteen-year-old Jane was trapped. Trapped in high school in Dallas, Texas where her classes were too easy and her classmates were too conventional. Trapped in service to her mother, a polio survivor who used a wheelchair.
When her parents sold their automobile brake repair business in 1969, they withdrew Jane from her high school to travel the world, visiting India, Afghanistan, Iran, Israel, Yugoslavia and Northern Europe. As she traveled, Jane was pushed to reckon with her dual role as responsible daughter and as teen in the late 60s/early 70s, the culture of Bobby Fischer, The Beatles, and Hair!. Because the World is Round reckons with what it means to be an individual, a caretaker, and a traveler in a vast and changing world.
Wendi Aarons
A late bloomer who came to her career later in life, humorist Wendi Aarons shares the joys, stumbles, and outfit mishaps she's experienced on her road to no longer giving a f***. It's a journey from chunky heels and bad choices from the juniors department to the panache of a comfortable linen tunic (metaphorically, but also literally), enjoying her second act and unapologetically chasing her dreams. With relatable personal anecdotes, an irresistible comedic voice, and inspirational takeaways—you, too, can find self-acceptance and also age-appropriate fashion pajamas—I'm Wearing Tunics Now is a comic memoir with humor and heart.
Leigh Howard and the Ghosts of Simmons-Pierce Manor
Shawn M. Warner
Leigh's life has been ripped apart.
Orphaned, she goes to live with incredibly wealthy relatives she never knew she had. Struggling to fit into her new world, she can't let go of her grief. When the police tell her the investigation into her parents' murder has hit a brick wall, she knows the only way she will ever know peace is to solve the mystery herself. With new family and friends, which includes a ghost with multiple personality issues, Leigh risks everything to find her answers.
Mother of My Invention: A Motherless Daughter Memoir
Janice Airhart
When Janice Airhart was an infant, her mother was committed to a Louisiana mental hospital, and she spent most of the next 13 years institutionalized until her death in 1966. That no one in the family would speak about her schizophrenic mother convinced Airhart it was shameful to ask questions and that fears of inheriting her mother's illness were justified.
Long after her mother's death and after the deaths of everyone who'd known her before, Airhart obtained her mother's hospital records, detailing everyday interactions and psychiatric treatments of the 1950s. These documents and a handful of photos and mementos brought to life the mother Airhart could only imagine in theory. At the same time, she discovered her true inheritance was the many contributions of women who'd enriched her life. Mother of My Invention explores the unique challenges faced by motherless daughters and suggests that mothers can sometimes be found in unexpected places, if we're open to finding them.
Anna Daughtery
Ava Sanford longs to be known as more than the pastor's kid. When the opportunity arises to study abroad in Scotland, she jumps at the chance to leave the Texas coast and the pressures of Grace Church behind. But she never meant to leave God, too.
Her roommate's partying lifestyle promises the fun Ava has been missing out on-until a traumatic assault leaves her faith and pride in ruins. As her life in Scotland begins to crumble, rumors race back home, threatening her relationships with her family and friends, including Jack Shields.
A former athlete, Jack keeps his head down, working through college and coasting through life. After losing both his mother and his scholarships, he knows the things you love can disappear at any moment. But when his best friend seems to be next, the nonchalance and security he carefully guards are broken. Fighting for Ava will mean risking it all, and he can't do it alone. Only God can show them both how far grace can go.
Carolyn Brown
Cousins Tabby and Ellie Mae's lives spin out of control when a hurricane barrels into the Texas coastline and threatens their Bed and Breakfast. As and stormy as it gets, the Sandcastle B and B is still the perfect harbor for healing past wounds, finding romance, and making up for lost time. Throw in Tabby's homemade pecan pie, and the Texas shore feels like a little slice of paradise.
Kellie Coates Gilbert
SWEET PLUMERIA DAWN continues the binge-worthy saga of the Briscoe family. Christel is a new wife, juggling the demands of Pali Maui while trying to become pregnant when an unexpected visitor from the past creates a complicated dilemma. Commitments are in question…loyalties are tested. She can't help missing the young woman she was then, full of passion and promise. And she can't help but be tempted by a love that never fully died.
BUT WAIT, THERE'S MORE!
There are so many Texas-connected books publishing this month that we couldn't feature all of them. The following books also publish in November:
BOOKS FOR YOUNG READERS (Children-Young Adult)
Apple Black by Whyt Manga
Coyote by Ashley Brandt
Fire in Her Blood by Erin Bedford
It's Not the Three Little Pigs by Josh Funk (Author), Edwardian Taylor (Illustrator)
The Q by Amy Tintera
NONFICTION
African American State Volunteers in the New South by John Patrick Blair
The Big Texas Cookbook by Editors of Texas Monthly
Bitter Heat by Roger Phelps
Finding Hope in a Chaotic World by Lisa Harris
Finding the Wild West by Mike Cox
Into the Twilight by Jacqueline E. Smith
Life in the Tar Seeps by Gretchen Ernster Henderson
The Long Way Around by Leon Meacham
Man with the Killer Smile by Mitchel P. Roth
New Texas Modern by Helen Thompson
San Antonio Cooks by Julia Rosenfeld
Serengeti: 9 Days with Omari by G.L. Bass
The Stinky Springs Ladies Social Club Cook Book by J.M. Roberts
The Sunflower Girl by Mad Kirby
Thursday Night at the Mall by Robert Seltzer
MYSTERY/THRILLER/SUSPENSE
A Murderous Grudge by J.M. Roberts
Allow Me To Ruin Your Christmas by Freddy Cruz
Blue Running by Lori Ann Stephens
The Broken Pines by Chris Riley
Confessions of an Accidental Lawyer by Michael Stockham
Coyote by Ashley Brandt
Justice by Kelly Marshall
Lost Angel by Sam Knight
Mardi Gras Madness by Xaviar DeSoto
The Santorini Event by L. Russell Records
Sugar Plum Ploy by Cate Lawely
Terkel's Twist by Dale Mayer
Ultimatum or Dinners with Saul by Michael Veletsky
Whisper of Danger by Alex Verde
ROMANCE/COZY
Abigail: Runaway Brides of the West by Nancy Fraser
A Christmas Bargain by Mindy Obenhaus
A Cowboy for Merry by Jamie K. Schmidt
The Billionaire Cowboy's Christmas by Kris Brock
The Bodyguard by Nichole Rose
Bread Over Troubled Water by Winnie Archer (Melissa Bourbon)
Cotswolds Holiday by Kasey Stockton
Covert Mission by Lynn Shannon
David's Bride by Kirsten Osborne
Dreaming of Her Cowboy Prince by Emmy Eugene
Find Me on the Bayou by Olivia Hardin
Her Holiday Lawman by Mindy Obenhaus & Ruth Logan Herne
Hope, In Love with a Scarred Spinster by Dorothy Sheldon
Ice Storm by Tracy Goodwin
Kissable Hero by Jo Grafford
Let Every Heart by Olivia Hardin & Eliza Boyd
Lethal by Karen Kelley
Lost Me on the Bayou by Olivia Hardin
The Man I Never Met by Elle Cook
Mornings at River's End Ranch by Dolores Fossen
Most Eligible Cowboy by Stacey Kennedy
The Mountain of Regret by Laura Domino
Olive: Christmas Quilt Brides by Kimberly Grist
One Christmas Night by Jules Bennett
The Rancher's Christmas Wish by Victoria Pade & Tanya Michaels
Skyway to Hell by Jerrie Alexander
Surprises in All Sizes: Secret Babies by Jean Brashear
Swan Hearts by Emmy Sanders
Texas Christmas Magic by Katherine Garbera
Texas Law: Undercover Justice by Jennifer D. Bokal
Their Texas Christmas Match by Cathy Gillen Thacker
The Wedding Date by D. Lilac
The Widow Jane Parker by Judy McGonagill
OTHER FICTION
A Hidden World of Monsters by Alaric Araya
Brujeria in South Texas by Amy Sierra Frazier 
Card, Day of Reckoning by Monty Garner
Deadly Decisions: Into the Woods by PJ Hoover
The Mourners by Aminah Fox
I Am the Light of This World by Michael Parker
Not Okay by David Viergutz
The Serpent in Heaven by Charlaine Harris
The Mighty Men- Beta Team by Deakon Reeves
The Traitor by DC Gomez