A most spooky preview of some delicious books to treat yourself to!
This November, we at Lone Star Literary Life relish the chill autumn breeze, the leaves slowly drifting from the treetops, that joy of breaking out the turtleneck collection -- and truly hope to experience it some day soon! This batch of Texas-connected titles fulfills our longings and musings on autumn with a feast of exciting new publications to fall in love with. From paranormal investigations in San Antonio, to waxing poetic about Laredo, to finding the nirvana of Texas rivers, there's plenty of reading to deepen your love of the Lone Star State.
Kimberly Fish
Anna Weber, an appraiser who gives value to other people's found treasures is on assignment to research a handwritten sheet of music, After helping a stranded motorist, she discovers she's rescued retired NFL quarterback Jack Moses. His confidence and fascination for solving problems makes him impossible for Anna to ignore even as they both dart along separate deadlines to save the finances at an inner-city school. Little does Anna know that as she wrestles with secrets from her past and a suspicious approach to people, Jack is running too. As a nemesis threatens Anna's young daughters, these two unlikely partners discover that it's in stepping back from years of self-sufficiency that Anna and Jack can find the best treasure of all: a series of sweet, second chances.
Celso Hurtado
Erasmo Cruz is from the wrong side of the tracks. His dad was a junkie who overdosed. His mom chose to run off rather than raise him. His only passion is the supernatural, and his only family is his grandmother, whose aches and pains, he soon learns, aren't just from old age but from cancer.  Desperate to help his grandmother pay for treatment, Erasmo sets up shop as a paranormal investigator. After witnessing a series of inexplicable events, he must uncover the truth behind his clients' seemingly impossible claims. From hauntings to exorcisms, Erasmo soon finds that San Antonio is a much scarier place than even he knew.
R. W. Haynes
A collection of poems from Laredo, Texas, reflecting upon the ebb and flow of tradition, understanding, and happiness.
Judy Alter
Want a French recipe? Irene will teach you to make salad niçoise. Want murder and mayhem? Irene seems to attract both. With one week until her wedding, Henny James is convinced Irene's arrival from France will ruin the biggest day of her life. One week to save Irene from the trouble she brings with her and save the wedding. Recipes included.
LynDee Walker
When Texas Ranger Faith McClellan is called to investigate a series of gruesome small-town murders, she doesn't expect to find a slaughtered pig—but she agrees to take the case, suspecting the latest murder was targeted at Kelsey Marie, the teenage handler of the victim.
Kelsey Marie is smart, pretty, and successful, supporting her family's lavish lifestyle with her highly lucrative YouTube channel. She's also the target of massive online hate, with dozens of threatening messages sent to her channel each day.
Although the clues point to an online stalker, Faith suspects a killer much closer to home, and the list of possibilities is endless: from jealous rivals at a local FFA chapter to Kelsey Marie's suspiciously missing mom and half brother.
When the killer carves up their first human victim, Faith knows she's running out of time—but with little evidence, too many suspects, and a serial killer who outsmarts her at every turn, the odds are stacked up against her.
And when the killer uploads the filmed murders to Kelsey Marie's YouTube channel, Faith will risk everything to save the teenager's reputation…and her life.
Marlene M. Bell
Antiquities expert Annalisse Drury and tycoon Alec Zavos revel in a love affair peppered with treasure hunting, grand adventure, and the occasional dead body. It's autumn when Alec arranges a getaway from them to visit is mother's birthplace in Bari, Italy—a no-drama vacation to transfer his car company to a rival. But before they can depart New York, murder makes its familiar reappearance. Accompanied by detective friend Bill Drake, Annalisse and Alec find themselves embroiled in a behind-closed-doors conspiracy that threatens the reputation and legacy of Alec's late father—linking him to the Mafia. An ancient rosary propels Annalisse down crooked paths to expose the truth as they uncover answers none of them are prepared for.
Sissie Kline Is Completely Normal
Kris Clink
One mistake can steal your innocence. One promise can plague a friendship. One secret can tear apart a family.  Sissie Klein barely remembers the night that tore her from the carefree life she knew. Not long after the shocked teen is pushed into marriage, she's rushed to the hospital where a catastrophic delivery seals her destiny.  Sissie is determined to give her daughter the opportunities she forfeited, but some fates can't be avoided. Tragedy strikes, leaving behind a legacy of deceit—and an orphaned toddler.  Told with heartbreaking honesty and shrewd humor, Sissie Klein Is Completely Normal examines the ties that bind us—some inherited, others chosen—none without their share of agonizing tangles.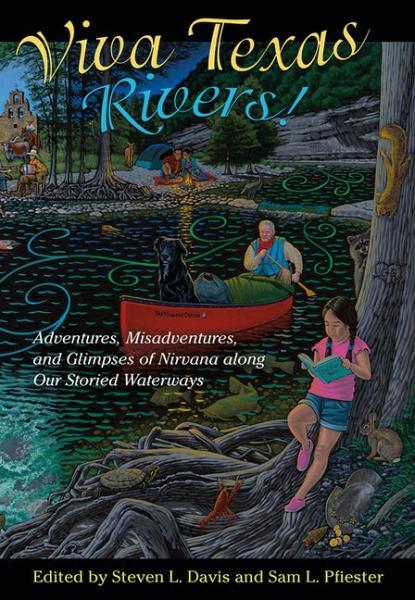 Viva Texas Rivers! Adventures, Misadventures, and Glimpses of Nirvana along Our Storied Waterways
By Steven L. Davis and Sam L. Pfieste
Many of Texas' leading writers have had their hearts captured by a river, and they have created sparkling accounts of the waterways they love. Editors Steven L. Davis and Sam L. Pfiester have assembled the best of those works into a revelatory collection of diverse literary voices. Ranging from the desert canyonlands of the Rio Grande to the swampy Big Thicket, from crystal clear Hill Country streams to the Red River's treacherous quicksand, Viva Texas Rivers! showcases many classic writings along with brand new essays written for this volume. The literary nonfiction is complemented by flashes of poetry that brilliantly reflect these curving ribbons of light.
Wildcat: The Untold Story of Pearl Hart, the Wild West's Most Notorious Woman Bandit
John Boessenecker
On May 30, 1899, history was made when Pearl Hart, disguised as a man, held up a stagecoach in Arizona and robbed the passengers at gunpoint. A manhunt ensued as word of her heist spread, and Pearl Hart went on to become a media sensation and the most notorious female outlaw on the Western frontier. Her early life, family and fate after her later release from prison have long remained a mystery to scholars and historians—until now.
Drawing on groundbreaking research into territorial records and genealogical data, 's is the first book to uncover the enigma of Pearl Hart. Hailed by many as "The Bandit Queen," her epic life of crime and legacy as a female trailblazer provide a crucial lens into the lives of the rare women who made their mark in the American West.
101 Things Women Want from Their Men
Compiled by Author Annette Bridges. Illustrated by Lesley Vernon. Designed by Janie Owen-Bugh.
Hundreds of women were asked: "What's one piece of advice you would like to give your man?" Women freely shared what they wanted and what they didn't want. They revealed what they needed and what they didn't need. So fellas, if you want to really know what women want, this book was designed especially for you, written collectively by hundreds of women who wanted you to know. There is much good advice in these 101 wants that is applicable to both partners in a relationship. Being willing to hear, and in this case read, what some women said they want and don't want from their men may be a good place to begin a discussion to consider what each of you wants or doesn't want in your own partnership.
Lavelle Carlson
Is it just a dream? Does Baby Bunny love or hate carrots? Are they Yucky or are they Yummy Carrots? Baby Bunny hates them then she loves them. What makes Baby Bunny change her mind when she hates carrots? How can the bees help to convince Leni? This delightfully illustrated book will keep children enthralled as they dream along with Leni about the bunnies and the bees to see how Baby Bunny changes her mind about carrots. Will this also help Baby Leni love carrots as she dreams about Baby Bunny and the carrots and bees?
Being Texan: Essays, Recipes, and Advice for the Lone Star Way of Life
Editors of Texas Monthly
Big hats, big trucks, big oil fortunes—Texas clichés all. And while those elements do flourish throughout Texas, they alone hardly define the place. The Lone Star State is and has always been a great melting pot, home to sprawling cities, trailblazing innovators, and treasured traditions from all over, many of which become ingrained in popular culture and intertwined with the American ideal.
In this collection, the editors of Texas Monthly take stock of their multifaceted, larger-than-life state, including the people, customs, land, culture, and cuisine that have collided and comingled here. Featuring essays, reportage, recipes, and recommendations from the magazine's legendary roster of contributors, and accompanied by original drawings, Being Texan explores the landscapes that are home to more than 29 million people; the joys and idiosyncrasies of Texan life; underappreciated episodes of Texas history; and distinctive strains of Texan arts and culture.
Illuminating, surprising, and entertaining, Being Texan reveals the Lone Star State in all its beauty, vastness, and complexity.
Keith Ryan Cartwright
They ride horses, rope calves, buck broncos, ride and fight bulls, and even wrestle steers. They are Black cowboys, and the legacies of their pursuits intersect with those of America's struggle for racial equality, human rights, and social justice.
Keith Ryan Cartwright brings to life the stories of such pioneers as Cleo Hearn, the first Black cowboy to professionally rope in the Rodeo Cowboy Association; Myrtis Dightman, who became known as the Jackie Robinson of Rodeo after being the first Black cowboy to qualify for the National Finals Rodeo; and Tex Williams, the first Black cowboy to become a state high school rodeo champion in Texas.
Black Cowboys of Rodeo is a collection of one hundred years of stories, told by these revolutionary Black pioneers themselves and set against the backdrop of Reconstruction, Jim Crow, segregation, the civil rights movement, and eventually the integration of a racially divided country.
Da Mayor of Fifth Ward: Stories from the Big Thicket and Houston        
Robert "Bob" E Lee and Michael Berryhill
n March 2017, Bob Lee—freelance writer, community organizer, social worker, social justice warrior, child of Houston's Fifth Ward and its advocate, former Chicago Black Panther—died at the age of 74. Alongside his larger legacy, he left behind this collection of fourteen stories published in the Houston Chronicle's Sunday Texas Magazine between 1989 and 2000.
Framed by journalist and scholar Michael Berryhill, these youthful recollections and tales of his East Texas relatives reveal Lee's shock at learning that his elderly aunt and uncle, who lived in Jasper, Texas, were lifelong Republicans; recount his discovery at the age of 19 that white people, too, could be poor; recall integrating a small-town restaurant with the help of the white rancher who hired him; explore the world of Black longshoremen and offer meditations on the mysteries of death.
As he lay suffering from cancer, Lee told Berryhill that he wasn't thinking about dying, but focusing on love. Berryhill, who was Lee's first editor at the Houston Chronicle, has lovingly collected and edited Lee's stories, which are complemented by an introduction and biographical essay. Treasured storyteller Bob Lee's essays offer to readers the experience of Black history in both urban and rural settings by invoking the simple details and events of everyday life.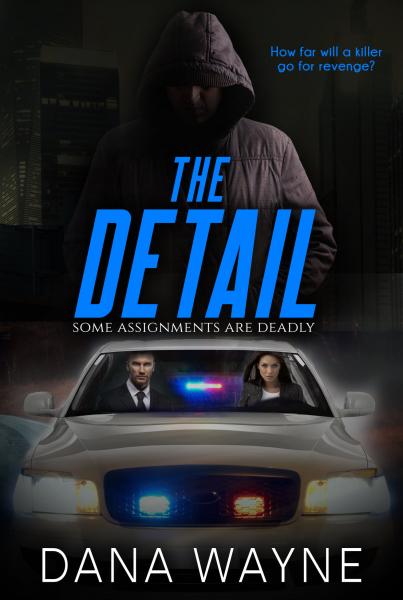 Dana Wayne
Detective Jessica Foster's world is organized chaos. She hunts a killer, juggles a heavy caseload, and forbidden feelings for her partner, Seth Hamilton.
But are those feelings one-sided?
When their suspect is arrested in Denver, the detail is simple - bring him back to Texas.
Until a disastrous turn of events changes everything,  and a ruthless killer escapes with one thing on his mind - Revenge.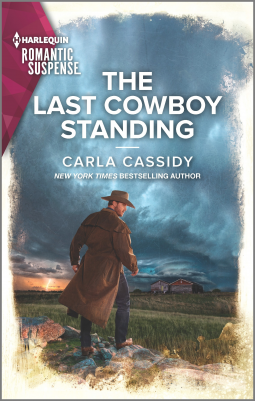 Carla Cassidy
A cowboy's back on the ranch… and ready to rescue his boss    
Hired to work as a horse trainer, Mac McBride discovers that his new employer, Marisa Lindale, is as untrusting as her mustang. Years ago, she was tormented by a mysterious criminal and now her abductor has returned! Mac finds himself irresistibly drawn to Marisa and desperate to protect her…but her plans for revenge might risk both their lives.
by Gerónima Garza , ilustrated by Noé González Garza 
Teresa's school is abuzz with the upcoming visit of President Lyndon B. Johnson. With her friend Licha in tow, Teresa has a chance encounter with Lady Bird Johnson. In this delightful story of friendship, set in the historic Welhausen School in Cotulla, Texas, readers will see the impact of treating the less fortunate with dignity.
Kathleen Kent
Things are looking up for Detective Betty Rhyzyk. She's settled into a happy marriage and been promoted to Sergeant in the Dallas Police Department. But when a hostage stand-off puts her on the phone with legendary cartel leader The Knife, things take a turn. The Knife has heard a rival is making a play for the streets of Dallas—none other than Evangeline Roy. The matriarch of a ruthless cult, Evangeline also happens to hold a personal vendetta against Betty. So who better to draw Evangeline out of hiding? Betty's got two weeks to catch her. Or else.
With Betty's young charge Mary Grace already missing—having left her seven-month-old baby behind in Betty's care—and the drug dealers of Dallas donning strange red wigs and delivering cryptic messages, Betty's in a race for answers. With the clock ticking down, it will take everything she's got to finally put an end to Evangeline's reign of terror, and to keep her beloved Dallas—and her own family—safe at last.
Willie Nelson, Bobbie Nelson, Chris Barton, Kyung Eun Han (Illustrator)
The first ever children's book by music legend Willie Nelson and his sister and bandmate Bobbie Nelson!
"We had so little money, but so much love."
He was a boy with a guitar. She was a girl with a piano. Raised by loving grandparents in Depression-era rural Texas, their humble beginnings playing local shows to put food on the table started Willie and Bobbie Nelson on a remarkable path to global stardom. In a story filled with details of a childhood in rural Texas—with church socials, general stores, and town dances—Willie and Bobbie weave together an inspiring story of a long-ago time. With triumphs and tragedies, hard work and determination, here is a deeply personal, gorgeously-written, and profoundly moving tale of hope.
The Boys in the Brazos River Bottom
Peter L. Scamardo
Mumford, Texas, the summer of '69. Matt Ruggirello believes he is doomed to enter the farming life, just like everyone else in his family. Josh, his middle brother, wants nothing more than Papa's approval. While little brother Tommy observes all the happenings in and around the Ruggirello family home of Three Pecans, a nickname christened by the three brothers.
Yet Matt receives news that could take him away from the cotton fields and into the big city. The obstacle in the way is Papa, whose suspicions make him fearful of change in the family.
Along the way the brothers experience rivalries, car crashes, a torrential storm, familial stories of the past, the music of KTSA 550 San Antonio, and the dinner table discussions that define the Italian-American household.
Inspired by stories his family has told over the years, Peter L. Scamardo II provides a window into the lives of the Central Texas farming communities, and a different perspective on the Italian-American experience.
BUT WAIT, THERE'S MORE!
There are so many Texas-connected books publishing this month that we couldn't feature all of them. The following books also publish in November:
Art and Design
Abandoned Texas: Under A Lone Star Moon by Mike Cooper
Santa Fe Modern: Contemporary Design in the High Desert by Helen Thompson and Casey Dunn
Biography and Memoir
Beaumonster: A Memoir byJesse Dayton
Feet of Clay: Gus C. Garcia, Tragic Hero of the Civil Rights Movement by Millie Diaz
John B. Denton: The Bigger-Than-Life Story of the Fighting Parson and Texas Ranger by Mike Cochran
Rare Integrity: A Portrait of L. W. Payne, Jr. by Hansen Alexander
True Love Cast Out All Evil by Brian T Atkinson
Other Nonfiction
Afropolitan Projects: Redefining Blackness, Sexualities, and Culture from Houston to Accra by Anima Adjepong
Atlas of the Heart: Mapping Meaningful Connection and the Language Human Experience by Brené  Brown
Breaking Away How the Texas A&M University System Changed the Game by Tim Gregg
Civil Rights in Black and Brown : Histories of Resistance and Struggle in Texas by Ed. By Max Krochmal and Todd Moye
Downtown Juárez: Underworlds of Violence and Abuse by Howard Campbell
For a Just and Better World- Engendering Anarchism in the Mexican Borderlands, 1900-1938 by Sonia Hernandes
Illusions of Empire: The Civil War and Reconstruction in the US Mexico Borderlands by William Kiser
The Last Letter: A Father's Struggle, a Daughter's Quest, and the Long Shadow of the Holocaust (Legacies of War) by Karen Baum Gordon
Raise a Fist, Take a Knee by John Feinstein
Red Letters: Two Fervent Liverpool FC Supporters Correspond through the Epic Season That Wouldn't End by Michael MacCambridge and Neil Atkinson
Scale Theory: A Nondisciplinary Inquiry by Joshua DiCaglio
Sul Ross at Texas A&M by John A. Adams
Sweet Talk Cookies: Creative Designs for Birthdays, Holidays, and Everyday by Hayley Callaway
Tejanaland: A Writing Life in Four Acts by Teresa Palomo Acosta
To Live and Play in Dixie: Pro Football's Entry into the Jim Crow South by Robert D. Jacobus
Fiction 
A Cowboy's Christmas Star by Vickie Phelps
Texas Abduction (An O'Connor Family Mystery Book 6) by Barb Han
Way We Weren't by Phoebe Fox
You and Me by Becky Wade
A Deal Made in Texas by Michelle Major (bonus book within Snowfall in Cold Creek by RaeAnne Thayne)
The Marching Ant: A Novel Inspired By True Events by Allyson N Chapa
Young Adult and Children
Faith Greater Heights by Julie Murphy
The Last Stand of the Tin Can Soldiers by Doug Murray and James D Hornfischer
Giraffes in my Closet by Debra Young Hatch
Revolutionary Women of Texas and Mexico Coloring Book : A Coloring Book for Kids and Adults by Kathy Sosa, Lionel
Thirty Talks Weird Love by Alessandra Narvaez Varela (paperback/eBook)
When Jesus Speaks to a Brave Boy by Matt Koreich
Look for your December Texas Books Preview on Sunday, December 5th, 2021! 
Make sure your Texas connected title is included by emailing Publicity@LoneStarLiterary.com with the details.