Follow along with the Lone Star Lit Book Blog Tour!
Sunday, February 14, 2021
NETWORK OF DECEIT
An Amara Alvarez
Stand-Alone Novel 
by Tom Threadgill
Genre: Mystery / Suspense / Detective
Publisher: Revell
Date of Publication: February 2, 2021
Number of Pages: 384 pages 
ABOUT THE BOOK: She's following her instincts. They're following her every move.
After her rescue of nearly fifty kidnapped children made international headlines, Amara Alvarez gets what she's worked for: a transfer to San Antonio's Homicide Division. But reality sets in quickly when her first case, the suspicious death of a teenager at a crowded local water park, plunges her life into chaos.
As the investigation moves forward, Amara finds herself stalked online by cybercriminals who uncover her personal life in frightening detail. With few leads, she's forced to resort to unconventional methods to find the killer and prevent her first murder investigation from ending up in the cold case files.
Tom Threadgill is back with another riveting page-turner featuring the detective who is willing to put everything on the line to see justice served and lives protected.
CLICK TO PURCHASE!
│ Amazon│ Barnes and Noble │Books-a-Million │
│ Kobo│ IndieBound│
ABOUT THE AUTHOR: Tom Threadgill is a full-time author and a member of American Christian Fiction Writers (ACFW) and the International Thriller Writers (ITW). The author of Collision of Lies, Tom lives with his wife near Dallas, Texas.
◆  WEBSITE  ◆  FACEBOOK  ◆  TWITTER ◆
◆  BOOKBUB ◆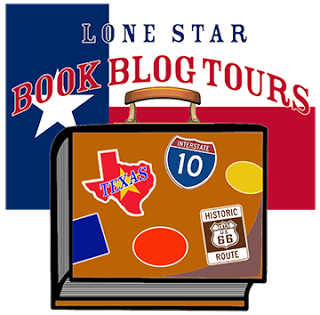 Click the blog names for direct links to special features and book reviews. 
| | | |
| --- | --- | --- |
| 2/17/21 | Series Spotlight | |
| 2/18/21 | Review | |
| 2/18/21 | BONUS Promo | |
| 2/19/21 | Notable Quotable | |
| 2/20/21 | Excerpt | |
| 2/21/21 | Excerpt | |
| 2/22/21 | Author Interview | |
| 2/23/21 | Review | |
| 2/24/21 | Review | |
| 2/25/21 | Character Interview | |
| 2/25/21 | BONUS Review | |
| 2/26/21 | Review | |
| 2/26/21 | Review | |
Giveaway runs February 17-midnight, CST, February 27, 2021