Texas books ready for summer include ice cream, whiskey, Juneteenth, more
Texas's typical one month of spring has come and gone, but some have recently spent time where it's still spitting snow... or it was ninety-four degrees. That's all right, no complaints. Of course, these temperatures mean that it's almost time to seek out the nearest body of water or retreat into the air conditioning for the next six months—either way, you're gonna need books, and we've got you: Paris, prom, and poetry; creativity projects and peace projects; new tales of the Trailer Park Princess and Smokin' Hot Cowboys; Texas whiskey, wildfires, wives, and wolves; the real story of Juneteenth; and an ice cream cookbook because see the beginning of this paragraph.
We at Lone Star Lit wish y'all the happiest of springs! ¡Salud!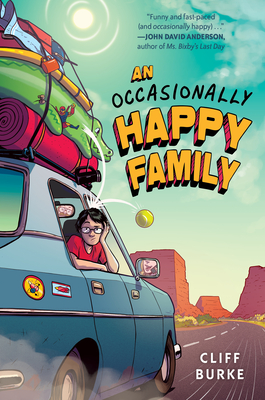 Cliff Burke
Gordon Korman meets the Great Outdoors in this funny and moving debut about a thirteen-year-old boy who goes on a disastrous family vacation (sweltering heat! bear chases!) to Big Bend National Park that ends with a terrible surprise: his dad's new girlfriend.
Anxious to Talk About It: Helping White People Talk Faithfully about Racism 
Carolyn B. Helsel 
Still anxious to talk about racism?
While we know the time to talk is long overdue, many white people are still anxious to talk about racism. Guilt, shame, discomfort, and the fear of saying the wrong thing are just some of the feelings that hold us back from the critical conversation happening around racism, white supremacy, and racial equality. In this updated and expanded second edition, Austin anti-racism teacher Carolyn Helsel offers new stories, insights, and practices to help white people embrace the uncomfortable conversations with less anxiety and more courage, compassion, and conviction for the important work ahead.
The Book of Untold Stories: Fourteen Prompts To Spark the Imagination 
Sherri Maret (Author), Thomas Hilley (Illustrator)
Do you like using your imagination? Are you someone who wants to create stories? Then grab a piece of paper and a pen, open this book, and let your imagination soar! What is your big-fish story? If little aliens visited earth, what would they look like and what would they do? If an octopus could read books, what would it read and why? Fourteen colorful illustrations await, but only you can tell your unique story based on them. A doorway to endless hours of creative writing, The Book of Untold Stories will turn you into a writer or storyteller no matter your age!
Letters Sent Inland: Selected Poems of Glynn Monroe Irby
Letters Sent Inland is a legacy collection by the beloved Texas poet Glynn Monroe Irby featuring eco-poetry set on the Texas Gulf Coast, where Glynn lived his entire life until his death in 2020. It is a landscape where beaches, coastal waterways, and marshes teeming with native wildlife are juxtaposed with oil rigs and chemical plants that dominate the terrain and provide the foundation for the area's coastal economy.
Irby's poetry vividly explores this interface of technology and nature in a place he loved and called home. His acute attention to detail and his ability to find the sublime in the ordinary make this book an exquisite collection not to be missed.
James R. Hannibal
After a rough mission in Rome involving the discovery of a devastating bioweapon, Company spy Ben Calix returns to Paris to find his perfectly ordered world has collapsed. A sniper attack. An ambush. A call for help that brings French SWAT forces down on his head. Ben is out. This is a severance—reserved for incompetents and traitors.
Searching for answers and anticipating a coming attack, Ben and a woman swept up in his misfortunes must travel across Europe to find the sniper who tried to kill him, the medic who saved his life, the schoolmaster wo trained him, and an upstart hacker from his former team. More than that, Ben must come to grips with his own insignificance as the Company's plan to stop Leviathan from unleashing the bioweapon at any cost moves forward without him—and he struggles against the infection that is swiftly claiming territory within his own body.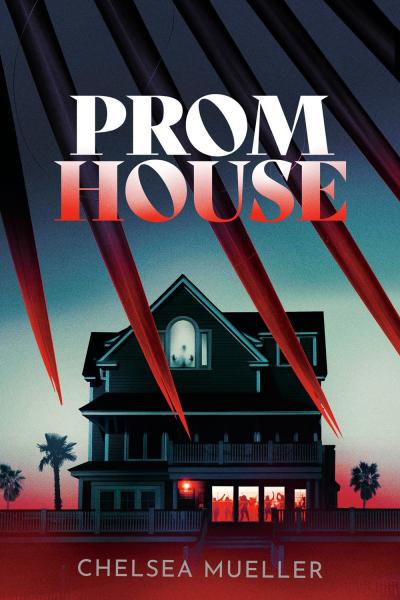 Chelsea Mueller
What happens when the best night of your life turns into the worst? Full of menace and suspense, this is an unputdownable thriller and a trade paperback original!
Ten people share a prom house at the Jersey Shore for the weekend. Every one of them has a secret, and when they begin to die one by one, panic ensues. Could somebody's prom date also be a killer?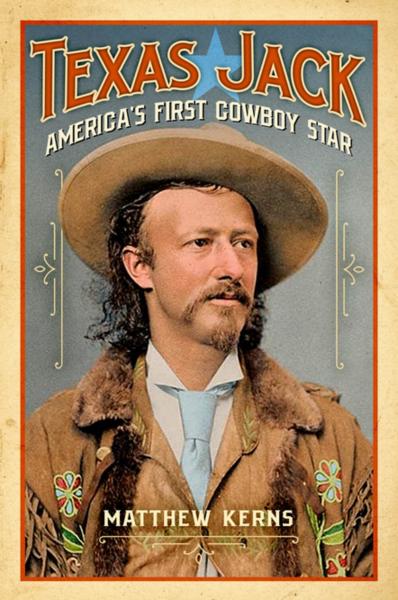 Texas Jack: America's First Cowboy Star 
Matthew Kerns
You've heard of the iconic Buffalo Bill and Wild Bill Hickok, but now it's time to learn the incredible true story of their friend and fellow fabled cowboy, Texas Jack Omohundro. Packed with exciting tales of dangerous cattle drives, fierce battles, and theatrical exploits, Texas Jack: America's First Cowboy is required reading for any Old West aficionado.
Buffalo Bill's best friend, Wild Bill's favorite cowboy, husband of the most famous ballerina I the world, Texas Jack's life provided the foundation and inspiration behind the cowboys that would follow on stage, in print, and on the silver screen. Fierce foe of the Sioux and stalwart friend of the Pawnee, Texas Jack was the original cowboy in America's "cowboys and Indians" stories.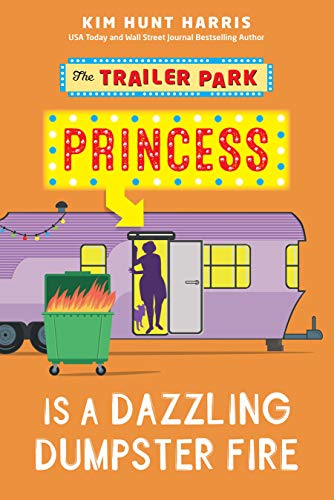 The Trailer Park Princess is a Dazzling Dumpster Fire 
Kim Hunt Harris  
After two years of hard-fought sobriety, Salem Grimes thinks she's on the right track to reclaim a "normal" life, with her husband, Tony, by her side. She is ready to take a break from her amateur sleuth adventures with her octogenarian partner-in-crime-solving friend, Viv, and work on building a family of her own. Until ghosts from her past reappear.
A teenage girl has run away, and no one has a clue where she could be. But Salem fears she knows what the girl ran from. A mutual acquaintance left deep scars on Salem's heart. Embarking on a road trip to find the missing girl, Salem faces down a gang of bullying raccoons and her own flaring addictions on her mission to right the wrongs that weigh on her Will finding the runaway girl allow Salem to hear from the old wounds she carries with her? Or send her spiraling back into self-destructive habits?
The Wolf Hunt: A Tale of the Texas Badlands
(Derrick Miles Mysteries)
Will Brandon
In the rugged, desolate Croton Breaks of West Texas a spectral creature with a six-inch pawprint has spooked livestock of late. When cattle baron Basil Wolverton is found dead outside his own ranch gate, cowhands and nesters whisper of an ancestral curse, the dire wolf of legend. Sir Basil's executor knows what he must do: catch the next train to Fort Worth, where consulting detective Derrick Miles and his assistant, Dr. Frank Hooper, are his best bet to figure out whether there's been a crime committed . . . or some diabolical force at work.
In the heyday of Charles Goodnight and Quanah Parker, The Wolf Hunt traces Hooper's pledge to solve the vexing case with which Miles has entrusted him and protect the Wolverton heir. But will bullets and iron bars bear out against the embodiment of evil? In this high adventure, the answer is anything but elementary.  
(Smokin' Hot Cowboys #8)
Kim Redford
Violet Ashwood arrives in Wildcat Bluff County with one agenda: convince the hunky Mr. July from the Wildcat Bluff Fire Rescue's annual benefit calendar to be the face—and body—of her new lonely hearts online dating service. She didn't count on his firm refusal, nor did she count on seeing him again. Until she discovers he's her new landlord.
Kemp Lander, aka Mr. July, wants nothing to do with Violet's schemes to make him a model for her Cowboy Chat Corral, particularly once he finds out she fudged the truth on her rental contract by claiming she was a cowgirl. He's got enough problems trying to keep trespassers off his ranch and doesn't need the distraction of his sexy renter.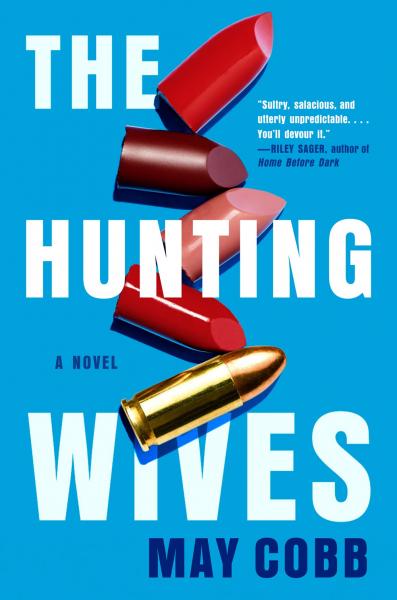 May Cobb
Sophie O'Neill left behind an envy-inspiring career and the stressful, competitive life of big-city Chicago to settle down with her husband and young son in a small Texas town. It seems like the perfect life with a beautiful home in an idyllic rural community. But Sophie soon realizes that life is now too quiet, and she's feeling bored and restless. Then she meets Margot Banks, an alluring socialite who is part of an elite clique secretly known as the "Hunting Wives." Sophie finds herself completely drawn to Margot and swept into her mysterious world of late-night target practice and dangerous partying.
As Sophie's curiosity gives way to full-blown obsession, she slips farther away from the safety of her family and deeper into this nest of vipers. When the body of a teenage girl is discovered in the woods where the Hunting Wives meet, Sophie finds herself in the middle of a murder investigation and her life spiraling out of control.
Kari Lavelle, Nabi H. Ali (Illustrator)
Meet some of the world's most beloved movers, shakers, scientists, activists, dreamers, and doers in this inspirational book by debut author Kari Lavelle, who gently reminds us that before folks like Ruth Bader Ginsberg, Neil Armstrong, Martin Luther King, Jr., and Misty Copeland were activists and trailblazers, they spoke their first words, took their first steps, and dreamed about the future.
With Nabi H. Ali's vibrant illustrations, which introduce memorable moments from history, We Move the World is a picture book that gives the youngest movers and shakers a chance to see how much is possible just because of the things they already do.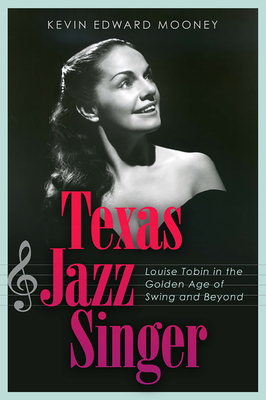 Texas Jazz Singer: Louise Tobin In The Golden Age Of Swing And Beyond  
Kevin Mooney, Hunter Hayes
At 102 years of age, Louise Tobin is one of the last surviving musicians of the Swing Era. Born in Aubrey, Texas, in 1918, she grew up in a large family that played music together. She once said that she fell out of the cradle singing and all she ever wanted to do was to sing. And sing she did. She sang with Benny Goodman and also performed vocals for such notables as Will Bradley, Bobby Hackett, Harry James (her first husband), Johnny Mercer, Lionel Hampton, the Glenn Miller Orchestra, Peanuts Hucko (her second husband), and Fletcher Henderson.
Based on extensive oral history interviews and archival research, Texas Jazz Singer recalls both the glamour and the challenges of life on the road and onstage during the golden age of swing and beyond. As it traces American music through the twentieth century, Louise Tobin's story provides insight into the challenges musicians faced to sustain their careers during the cultural revolution and ever-changing styles and tastes in music.
Juneteenth: The Story Behind The Celebration 
Edward T. Cotham, Jr.
Juneteenth has been touted as a national day celebrating the end of slavery. Observances from coast to coast have turned this event into part of the national conversation about race, slavery, and how Americans understand, acknowledge, and explain what has been called the national "original sin." But why Juneteenth? Where did this celebration—which promises to become a national holiday—come from? What is the origin story? What are the facts, and legends, around this important day in the nation's history? 
This is the first scholarly book to delve into the history behind Juneteenth. Using decades of research in archives around the nation, this book helps separate myth from reality and tells the story behind the celebration in a way that provides new understanding and appreciation for the event. This book will captivate people interested in the history of emancipation and African American history but also those interested in Civil War and Texas history.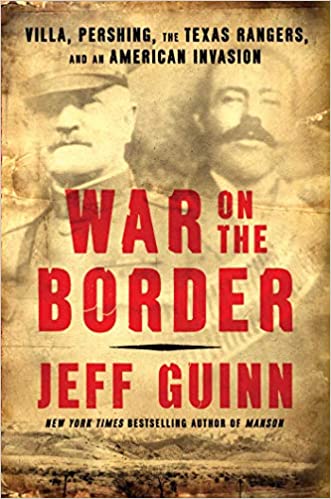 War on the Border: Villa, Pershing, the Texas Rangers, and an American Invasion 
Jeff Guinn
Jeff Guinn, chronicler of the Southwestern US and of American undesirables (Bonnie and Clyde, Charles Manson, Jim Jones), tells the riveting story of Pancho Villa's bloody raid on a small US border town that sparked a violent conflict with the US. The "Punitive Expedition" was launched in retaliation under Pershing's command and brought together the Army, National Guard, and the Texas Rangers—who were little more than organized vigilantes with a profound dislike of Mexicans on both sides of the border.
Opposing this motley military brigade was Villa, a guerrilla fighter who commanded an ever-changing force of conscripts in northern Mexico. The American expedition was the last action by the legendary African American "Buffalo Soldiers." It was also the first time the Army used automobiles and trucks, which were of limited value in Mexico, a country with no paved roads or gas stations. Curtiss Jenny airplanes did reconnaissance, another first. One era of warfare was coming to a close as another was beginning. But despite some bloody encounters, the Punitive Expedition eventually withdrew without capturing Villa.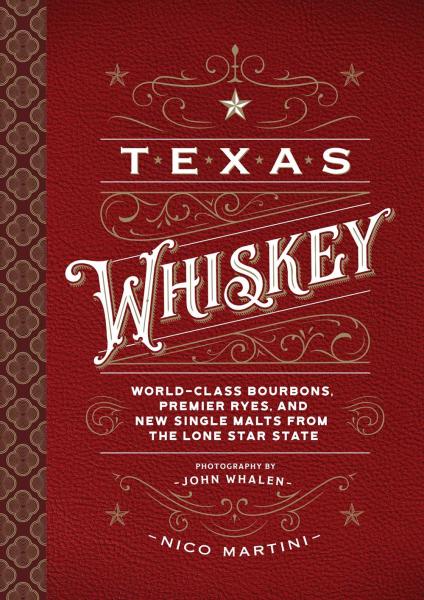 Texas Whiskey: A Rich History of Distilling Whiskey in the Lone Star State 
Nico Martini
Texas history runs deep, and the history of whiskey in the state is no exception. But the Texas whiskey scene, which emphasizes local corn and barrels made from trees grown in the state, has grown exponentially in the last ten years, as this collection of over one hundred varied distillers makes clear. Locals and tourists alike will discover new expressions that are sure to satisfy tastes as varied as Texas is large. Texas Whiskey, through distillery profiles, interviews with experts, and original photography, tells the story of how whiskey from the Lone Star State is unlike whiskey being made anywhere else on the planet.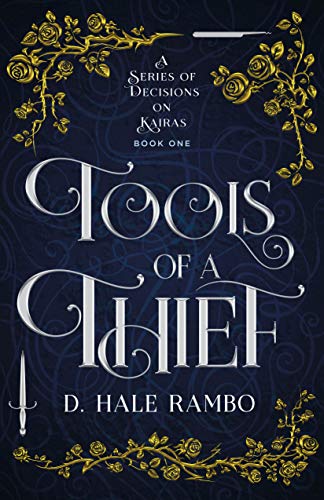 (A Series of Decisions on Kairas Book 1) 
D. Hale Rambo 
How do you stop being a thief? Zizy assumed quitting her job, stealing from her boss, and flitting magically across the continent was one way to give it a go. Getting in and out of sticky situations is her specialty. A little spellwork here, a little deception there, and she's home free. But even a quick-fingered, fast-talking, charming gnome can find danger . . .  even if she does have the skills to keep herself from getting killed.
Pressed into a mission she can't say no to, Zizy feels desperate, out of place, and as lonely as before. But when she meets a charming book hoarder with bold curiosity, Zizy can't help but want to bring her along on this one last job. She'll just hide her past, her present, and the complicated info about herself. What could go wrong?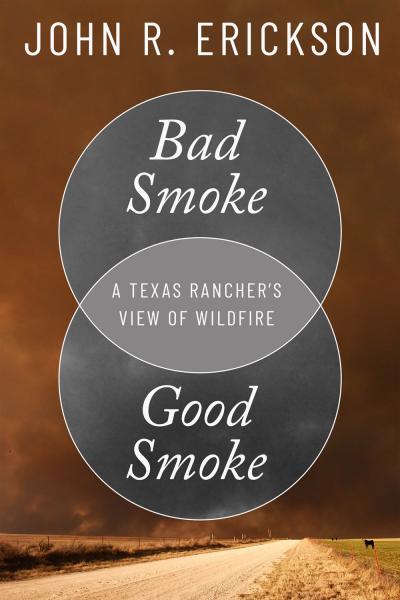 Bad Smoke, Good Smoke: A Texas Rancher's View of Wildfire 
John R. Erickson
From his home on the Texas Panhandle, John R. Erickson, rancher and author of the bestselling Hank the Cowdog series, saw firsthand the raw power of two megafires that swept across the high plains in 2006 and 2017. "These were landmark events that are etched onto the memory of an entire generation and will be passed down to the next. They made the old-time methods of fighting fire with shovels, wet gunny sacks, and ranch spray rigs a pathetic joke."
Yet Bad Smoke, Good Smoke, while relating a tale of gut-wrenching destruction, also provides a more nuanced view of what is often a natural event, giving the two-sided story of our relationship with fire. Not just a first-hand account, it also synthesizes and explains the latest research in range management, climate, and fire. Having experienced the bad smoke, Erickson tries to understand a rancher's relationship to good smoke and to reconcile the symbiotic relationship that a rancher has with fire.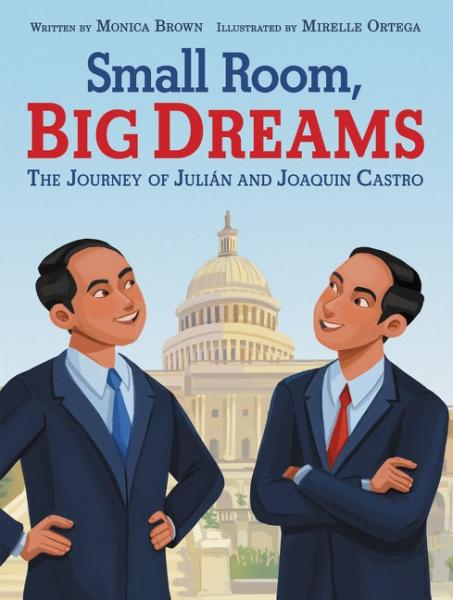 Small Room, Big Dreams: The Journey of Julián and Joaquin Castro  
Monica Brown, Mirelle Ortega (Illustrator)
Twins Julián and Joaquin Castro are political forces, but their story began in a small room in San Antonio, Texas, that they shared with their grandmother, Mamo. When Mamo was a girl she crossed into Texas from Mexico, marking the start of the Castros' American journey. When Julián and Joaquin were kids, they learned about activism from their single mother, who helped improve the barrio through local government. She inspired the twins to get involved in politics, and Julián and Joaquin have been working at the local, state, and national level—as a presidential candidate and former Cabinet member, and a U. S. Congressman, respectively—to make the country a better place for everyone. 
Together, author Monica Brown and illustrator Mirelle Ortega depict the Castros' political and personal accomplishments with depth and grace, making this a must-read picture book biography.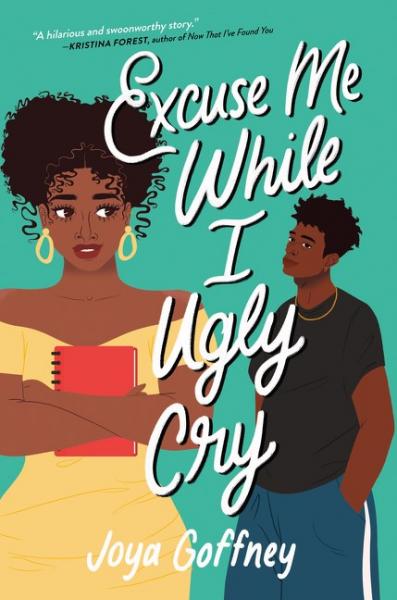 Joya Goffney
Quinn keeps lists of everything—from the days she's ugly cried, to "Things That I Would Never Admit Out Loud" and all the boys she'd like to kiss. Her lists keep her sane. By writing her fears on paper, she never has to face them in real life. That is, until her journal goes missing. Then an anonymous account posts one of her lists on Instagram for the whole school to see and blackmails her into facing seven of her greatest fears, or else her entire journal will go public.
Quinn doesn't know who to trust. Desperate, she teams up with Carter Bennett—the last known person to have her journal—in a race against time to track down the blackmailer. Together, they journey through everything Quinn's been too afraid to face, and along the way, Quinn finds the courage to be honest, to live in the moment, and to fall in love.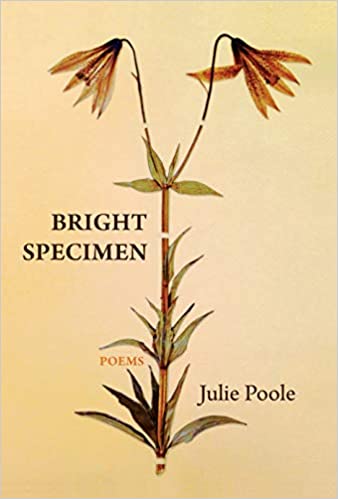 Julie Poole 
With the loving eye of an amateur botanist, poet Julie Poole has distilled nature to its finest, tender points. Through poems spread delicately across the page, interspersed with images of the pressed flowers themselves, Poole's poetry gives voice to a meditative expression of flora. Each poem creates an individual cataloged world through which to explore the body, sexuality, strength, and a devout refusal to admit the separation between humans and nature.
Inspired by the Billie L. Turner Plant Resources Center at the University of Texas at Austin, the largest herbaria in the Southwestern United States, Bright Specimen weaves together a written index through the harmony of botanical wonder.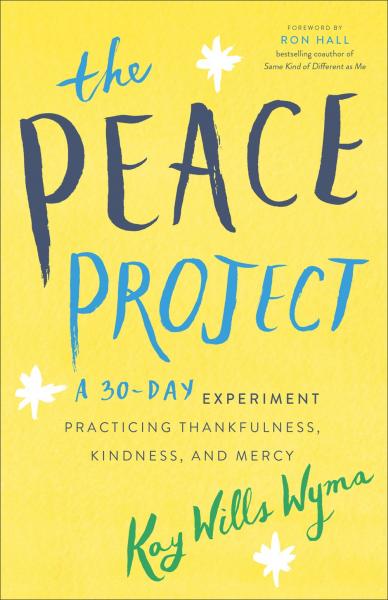 The Peace Project: A 30-Day Experiment Practicing Thankfulness, Kindness, and Mercy 
Kay Wills Wyma, Ron Hall (Foreword by)
The author of Cleaning House offers wit, warmth, and insights as she invites you to join her on a thirty-day experience to cultivate contentment by shedding worry, fear, bitterness, and other stressors and adopting three life-changing practices: thankfulness, kindness, and mercy. How often in a given day do you feel rushed, judged, put upon, or ignored? It's tempting to respond to the slights and indignities of life with bitterness, resentment, frustration, or sadness. But what if there's a better way?
Enter The Peace Project and its potent mixture of practicing thankfulness, kindness, and mercy. With short, digestible chapters and plenty of practical application, The Peace Project demonstrates that lasting inner peace comes from outward practices—seeing others, as well as ourselves, not as obstacles to overcome or objects against which to compete or compare but as people of great worth.
 
Sophie Jordan
The youngest of four daughters, Primrose Ainsworth is used to getting lost in the shuffle. But when her parents decide to delay her debut into English society, Prim hatches a plan to go rogue on the night of her sixteenth birthday. Donning a mask, Prim escapes to the infamous Vauxhall Gardens for one wild night.
When her cover is nearly blown, a mysterious stranger intercedes, and Prim finds an unexpected partner in mischief . . . and romance. But when it's revealed her new ally isn't who he says he is, her one night of fun may last past dawn. In this frothy regency romp perfect for fans of Austen-esque flirtation and Shakespearean hijinks, sometimes a little scandal can be a good thing.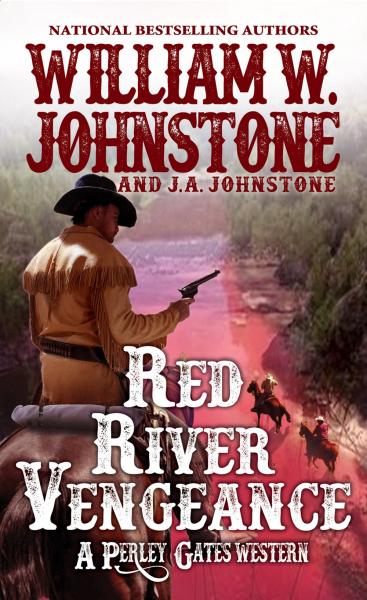 William W. Johnstone, J. A. Johnstone
They rode into town like the Four Horsemen of the Apocalypse, four armed outlaws bringing their own brand of hell to Paris, Texas. First they rob the First National Bank. Then they take a woman hostage as insurance. When Perley Gates learns that local waitress Becky Morris is in the hands of these tough customers, he rides alone to get her back.
Problem is, the outlaws are heading toward the Red River—straight into Indian Territory. That's where the ranch hands draw the line. But Perley won't give up. He manages to rescue the girl, but not before killing the gang's leader. Now he's incurred the wrath of the other three. The race is on. Come hell or high water, Perley has to get Becky across the Red River before three vengeful devils make it flow with their blood.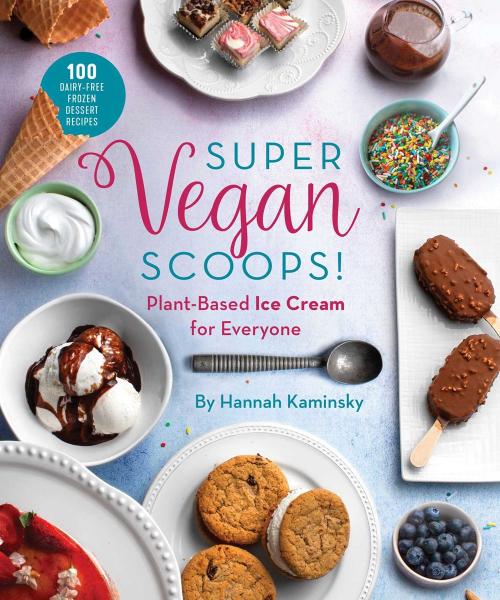 Super Vegan Scoops!: Plant-Based Ice Cream for Everyone 
Hannah Kaminsky
It's not a crime to want a more exciting ice-cream experience than the average chocolate or vanilla scoop. Super Vegan Scoops! churns out cool treats without dairy or eggs in unconventional flavors, truly offering tastes to delight even the most discerning sweet tooth. Special equipment need not apply for many of these surprisingly simple sweets, covering no-churn options for quick pops and decadent ice-cream cakes. Even handheld novelties like you've never seen before, complete with chewy cookies and crisp, chocolate shells, come together with ease. 
If temperatures should ever drop too cold to indulge in something icy, don't despair. Innovative recipes transform traditional ice-cream bases into entirely new treats. There's no such thing as too much ice cream when excess can be melted down and baked up into everything from quick bread to scones. Yes, you can have ice cream for breakfast, without getting brain freeze, too!
***
 BUT WAIT, THERE'S MORE!
 There are so many Texas books publishing in May that we couldn't feature all of them. The following books also publish in May:
 Biography & Memoir
Crossing Borders: My Journey in Music by Max Baca, Craig Harris (With), Daniel Sheehy 
Business & Economics
The Texas Triangle: An Emerging Power in the Global Economy by Henry Gabriel Cisneros, David Hendricks, J. H. Cu
On the Job: The Untold Story of America's Work Centers and the New Fight for Wages, Dignity, and Health by Celeste Monforton, Jane M. Von Bergen
Cooking & Food
Joyful, Delicious, Vegan: Life Without Heart Disease by Sherra Aguirre  
Criticism & Culture
On Juneteenth by Annette Gordon-Reed
How White Men Won the Culture Wars: A History of Veteran America by Joseph Darda
Uncomfortable Conversations with a Black Boy by Emmanuel Acho
Design
Spectacular Modern Homes of Texas: A Stunning Collection of Fine Residential Design by Jolie Carpenter Berry
Faith & Inspiration
Black Fundamentalists: Conservative Christianity and Racial Identity in the Segregation Era by Daniel R. Bare
God's Unseen Plan: Finding Perfection Only in God's Grace by James Howard
Islam from Scratch: A Guide for New Muslims by Brandon Richey
The Promise of Purpose: Proven Strategies to Reach Your God-given Potential by Karen Conrad
Holy Revolution: Finding True Satisfaction in a Life Set Apart by Jamie Lyn Wallnau
Fiction
Olympus, Texas: A Novel by Stacey Swann
Girl in the Walls: A Novel by A. J. Gnuse
History
Texans In World War II by Christopher B. Bean (Editor)
A Single Star and Bloody Knuckles: A History of Politics and Race in Texas by Bill Minutaglio
Tragedy and Triumph on the Texas Plains: Curious Historic Chronicles from Murders to Movies by Chuck Lanehart
The Apache Diaspora: Four Centuries of Displacement and Survival by Paul Conrad
Days of Steel Rain: The Epic Story of a WWII Vengeance Ship in the Year of the Kamikaze by Brent E. Jones
The Immortals: The World War II Story of Five Fearless Heroes, the Sinking of the Dorchester, and an Awe-Inspiring Rescue by Steven T. Collis
Picture Books
Little Lunch Truck by Charles Beyl
Cheesemaker Durdsden by Mark Huffman, Dawn Davidson (Illustrator)
The Ocean in My Eyes: A Story of Mindfullness by Marcey Heschel, Pei Jen (Illustrator)
Romance
Spring at Saddle Run by Delores Fossen
Crazy About a Cowboy by Dylann Crush
What Bae Won't Do: The Finale by Genesis Woods
My Cruel Salvation by J. Kenner
Island Charm by Audrey Wick
Let It Be Me by Becky Wade 
Science Fiction & Fantasy
Day Zero: A Novel by C. Robert Cargill
Suspense / Thriller
The Cuts That Cure by Arthur Herbert
Young Adult
Pumpkin by Julie Murphy
Gumdrop Angel (Five Nights at Freddy's: Fazbear Frights #8) by Scott Cawthon, Andrea Waggener
Look for your June Texas Books Preview on Sunday, May 30!