Whales, dragons, and Hawke—oh my!
The temperature is hovering around the century mark on the Caprock this first weekend of May—another good reason to stay indoors. With time on our hands as a plague rages, the monthly Texas books preview is a public service announcement. May brings us comfort with cozies, found treasure in a new Edwin "Bud" Shrake novel, new installments of favorite series, US history in haiku, Icelandic whales, a new Marfa cookbook, and the picture-book story of everyone's favorite snack—nachos. In these uncertain times, we can be certain of Lone Star Lit to help us through. ¡Salud!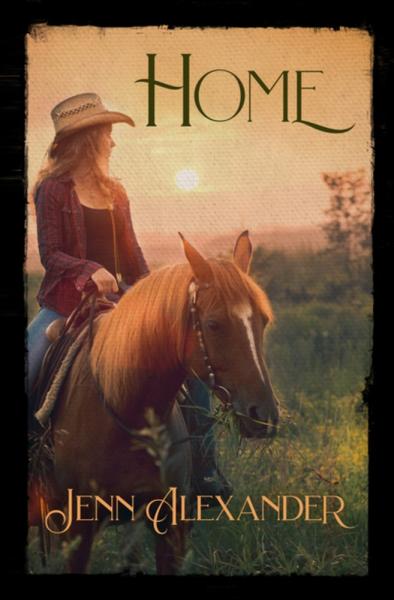 Jenn Alexander
Rowan Barnes never planned on living in Texas, and she's not sure she likes it. She tells herself that her dream job as grill chef at a new up-and-coming restaurant was worth the relocation from her Portland home, but she feels out of place and alone in the Lone Star State.
Kate Landreth, on the other hand, is Texas through-and-through. Rowan meets Kate while picking up beef from a local cattle ranch and is immediately drawn to the woman whose heart is as big as the state she loves. As the two women become closer, Rowan begins to see Texas through Kate's eyes, but Kate is hesitant to fall too deeply for someone who makes it clear that Texas will never be her home.
When Rowan finds herself at an unexpected crossroads, she must decide whether she stays in Texas or returns to the safe confines of Portland. It all comes down to one question: Is home where she grew up, or is home where the heart is?
The Illusion of Leaving: A Novel
Jeannette Brown
Jamie Wright hates her West Texas hometown of Silver Falls, its small-minded people, the reminder of her childhood there, and her failed first marriage—the source of her daddy's eternal disappointment. Jamie's in town to plan his funeral, sell the ranch, and never look back.
The funeral goes as planned; however, the reading of the will does not go as planned. The night after the funeral, Jamie and two former classmates go for a nostalgic ride to reminisce about high school. When a tornado system blows in, they drive to a nearby storm shelter. There, fueled by vodka, the secrets erupt.
The tornado razes part of Silver Falls as well as the ranch. Jamie realizes that she is not immune to the pull of the land, the way its vast barrenness manages to sustain flora and fauna. In the process of helping clean up the tornado damage to Silver Falls, Jamie finally becomes part of the community.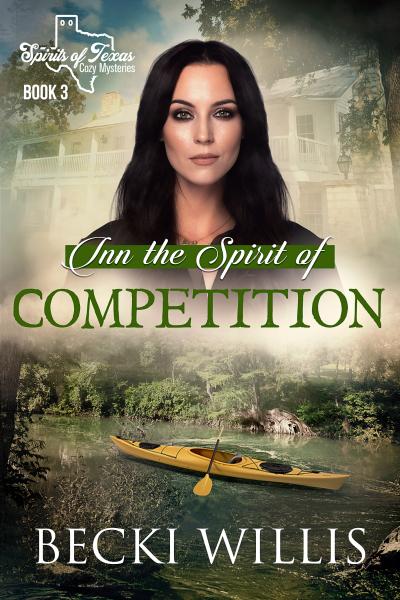 (Spirit of Texas Cozy Mysteries Book 3) 
Becki Willis  
"If it ain't broke, don't fix it." Hannah Duncan ignored the old adage, and now there's a would-be killer in town. Hannah considers fishing a peaceful, relaxing sport, until she hosts the twenty-third annual Trifishlon at the Spirits of Texas Inn. On the first day of the three-phase fishing tournament, she discovers nothing can be further from the truth.
It was her bright idea to up the ante: this year's grand champion would take home $10,000 and become the official spokesperson for Luckenbach Poles. It was a huge improvement to the customary prize of $1,000 and a cooler full of beer and gear. How was she to know the lengths some people would go to in order to win? She had no idea someone would be willing to kill for the prize. When a series of bizarre accidents plague the competition, Hannah and her team suspect sabotage. Now they have four days to determine who is capable of murder and how to stop him or her from striking again, this time successfully.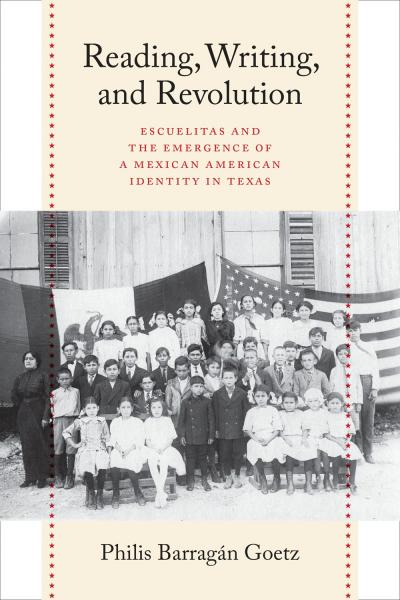 Reading, Writing, and Revolution: Escuelitas
and the Emergence of a Mexican American Identity in Texas
Philis Barrágan Goetz
The first book on the history of escuelitas, Reading, Writing, and Revolution examines the integral role these grassroots community schools played in shaping Mexican American identity.
Language has long functioned as a signifier of power in the United States. In Texas, as elsewhere in the Southwest, ethnic Mexicans' relationship to education—including their enrollment in the Spanish-language community schools called escuelitas—served as a vehicle to negotiate that power. Situating the history of escuelitas within the contexts of modernization, progressivism, public education, the Mexican Revolution, and immigration, Reading, Writing, and Revolution traces how the proliferation and decline of these community schools helped shape Mexican American identity.
Philis M. Barragán Goetz argues that the history of escuelitas is not only a story of resistance in the face of Anglo hegemony but also a complex and nuanced chronicle of ethnic Mexican cultural negotiation. She shows how escuelitas emerged and thrived to meet a diverse set of unfulfilled needs, then dwindled as later generations of Mexican Americans campaigned for educational integration. Drawing on extensive archival, genealogical, and oral history research, Barragán Goetz unravels a forgotten narrative at the crossroads of language and education as well as race and identity.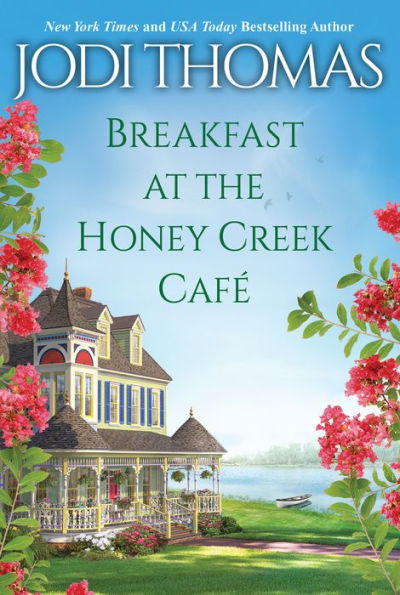 Breakfast at the Honey Creek Cafe
Jodi Thomas
Piper Jane Mackenzie, mayor of Honey Creek, won't let a major scandal rip her quirky hometown apart or jeopardize her dream of one day running for higher office. So she's willing to welcome undercover detective Colby McBride, hired to help solve the mystery behind her wannabe fiancé's disappearance. Colby's cover? That he is an old boyfriend now begging Piper for a second chance—always when there are plenty of townsfolk around to witness his shenanigans.
Piper hardly knows whether to laugh or cry, especially when she finds herself drawn to the handsome rascal. He's not the only newcomer she has to deal with. There's a new interim preacher in town, Sam Cassidy. Drifting from one assignment to another since his one love died, Sam isn't sure he's the right fit for Honey Creek. But as Piper knows, this is a place chock-full of surprises. And if she can keep her town—and her heart—from going completely off the rails, there may be a sweet, unexpected future in store.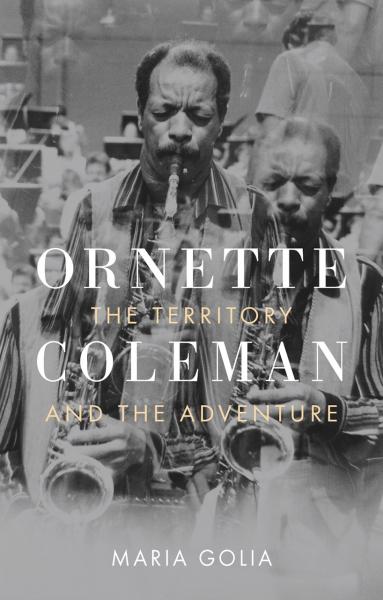 Ornette Coleman: The Territory and the Adventure
Maria Golia
Ornette Coleman's career encompassed the glory years of jazz and the American avant-garde. Born in segregated Fort Worth, Texas, during the Great Depression, the African American composer and musician was zeitgeist incarnate. Steeped in the Texas blues tradition, he and jazz grew up together, as the brassy blare of big band swing gave way to bebop—a faster music for a faster, postwar world.
At the luminous dawn of the Space Age and New York's 1960s counterculture, Coleman gave voice to the moment. Lauded by some, maligned by many, he forged a breakaway art sometimes called "the new thing" or "free jazz." Featuring previously unpublished photographs of Coleman and his contemporaries, this book tells the compelling story of one of America's most adventurous musicians and the sound of a changing world.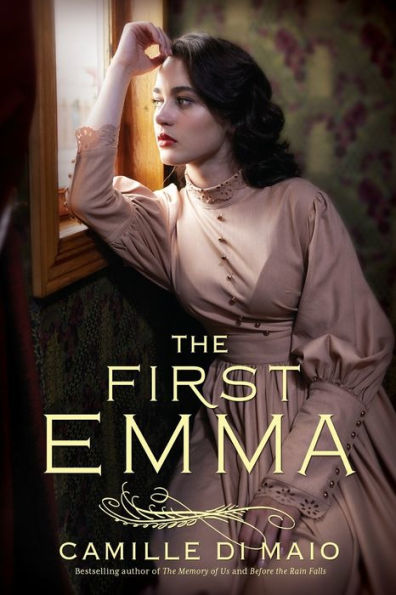 Camille Di Maio
Camille Di Maio's fifth novel is the true story of Emma Koehler, whose tycoon husband Otto was killed in a crime-of-the-century murder by one of his two mistresses—both also named Emma—and her unlikely rise as CEO of a brewing empire during Prohibition. When a chance to tell her story to a young teetotaler arises, a tale unfolds of love, war, beer, and the power of women.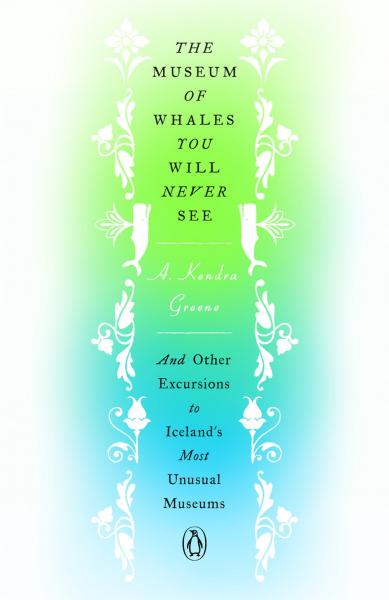 The Museum of Whales You Will Never See: 
And Other Excursions to Iceland's Most Unusual Museums
A. Kendra Greene
Mythic creatures, natural wonders, and the mysterious human impulse to collect are on beguiling display in this poetic tribute to the museums of an otherworldly island nation. Iceland is home to only 330,000 people but more than 265 museums and public collections, ranging from the intensely physical, like the Icelandic Phallological Museum, which collects the penises of every mammal known to exist in Iceland, to the vaporously metaphysical, like the Museum of Icelandic Sorcery and Witchcraft, which poses a particularly Icelandic problem: How to display what can't be seen?
In The Museum of Whales You Will Never See, A. Kendra Greene is our wise and whimsical guide through this cabinet of curiosities, showing us, in dreamlike anecdotes and more than thirty charming illustrations, how a seemingly random assortment of objects—a stuffed whooper swan, a rubber boot, a shard of obsidian, a chastity belt for rams—can map a people's past and future, their fears and obsessions. "The world is chockablock with untold wonders," she writes, "there for the taking, ready to be uncovered at any moment, if only we keep our eyes open."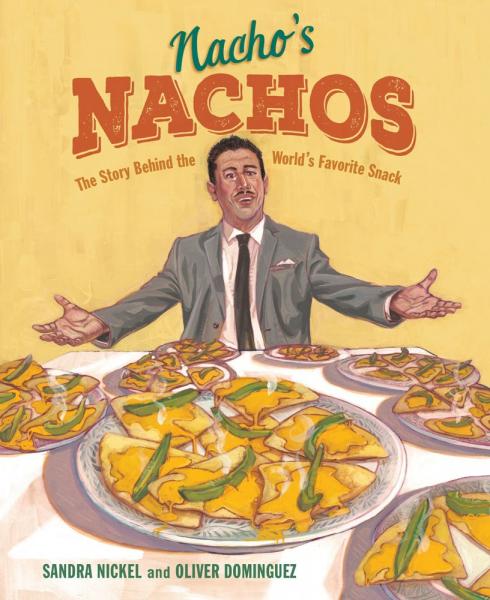 Nacho's Nachos : The Story Behind the World's Favorite Snack
Sandra Nickel, Oliver Dominguez (illustrated by)
The delicious true story of an inventive chef and the serendipitous events that led to the creation of the world's favorite snack—nachos! Ignacio Anaya was born in Mexico in 1895, and like a lot of Ignacios, he was nicknamed Nacho. Young Nacho loved to eat and cook, and when he grew up, he found a job in a restaurant. Eventually he became head waiter at the Victory Club, a popular restaurant in Piedras Negras, Mexico, right across the Rio Grande from Eagle Pass, Texas.
One afternoon in 1940, during the Victory Club's quiet hours between lunch and dinner, Mamie Finan, a regular customer from the US, walked in with three friends. They wanted a snack—something new, something different. Nacho rushed to the kitchen and improvised with what was on hand: corn tortillas, cheddar cheese, and jalapeño peppers. In that moment, Nacho's Special, the dish that later became known simply as "nachos," was born!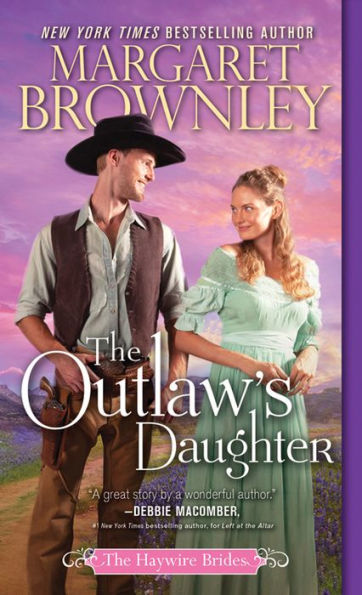 Margaret Brownley
Texas Ranger Matt Taggert is on the trail of a wanted man. He has good reason to believe that Ellie-May's late husband was involved in a stagecoach robbery, and he's here to see justice done. But when he arrives in town, he discovers the thief has become a local hero, and his beautiful young widow isn't too happy to see some lawman out to tarnish her family's newly spotless reputation.
Ellie-May's shaken by her encounter with the Ranger. Having grown up an outlaw's daughter, she'll do anything to keep her children safe—and if that means hardening her heart against the handsome lawman's smiles, then so be it. Because she knows Matt isn't about to give up his search. He's out to redeem himself and find proof that Ellie-May's husband wasn't the saint everyone claims, even if it means losing the love neither expected to discover along the way.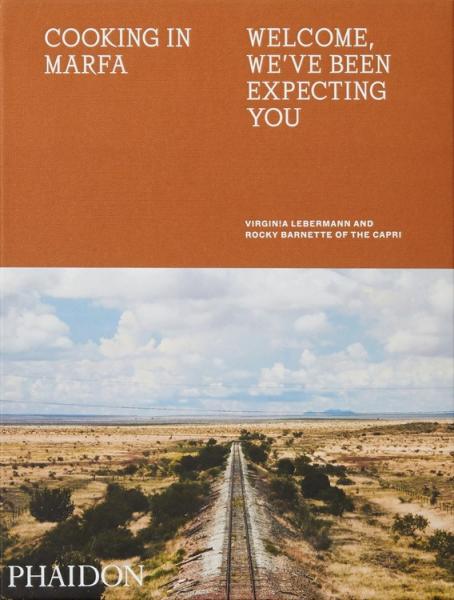 Cooking in Marfa: Welcome, We've Been Expecting You
Virginia Lebermann, Rocky Barnette, Daniel Humm, Douglas Friedman
Cooking in Marfa introduces an unusual small town in the West Texas desert and, within it, a fine-dining oasis in a most unlikely place. The Capri excels at serving the spectrum of guests that Marfa draws, from locals and ranchers to artists, museum-board members, and discerning tourists. Featuring more than eighty recipes inspired by local products, this is the story of this unique community told through the lens of food, sharing the cuisine and characters that make the Capri a destination unto itself.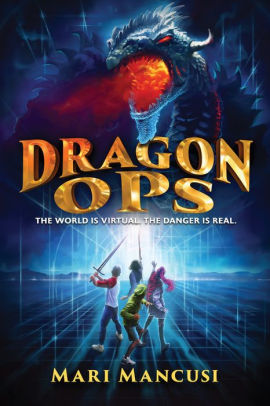 Dragon Ops (Book One)
Mari Mancusi
One wrong move, and it's game over. Welcome to DRAGON OPS, the world's first augmented-reality video-game theme park. Set on a once-deserted island, our three beta players—classic gamer geek Ian; his adventure-seeking sister, Lily; and their too-cool-for-gaming cousin, Derek—have been lucky enough to score an invite to play before the fully immersive experience opens to the public. 
But once inside, they find themselves trapped in a game taken over by a rogue AI dragon called Atreus, and suddenly the stakes go beyond the virtual world. With no cheat codes, guidebooks, save points, or do-overs, they'll need all their cunning and video-game hacks to beat the game . . . and survive in real life.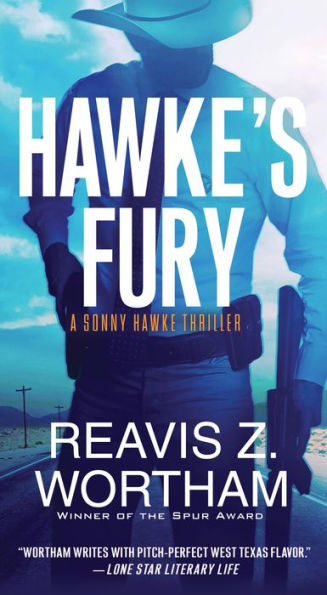 Reavis Z. Wortham
Border patrol agents are being ambushed along the Big Bend region of West Texas, a notorious drug corridor running east and west across the Lone Star State. They're not the only targets—a film production depicting human trafficking in the area has been attacked by a brutal drug cartel.
Into this lawless frontier steps Texas Ranger Sonny Hawke, ready and willing to dispense his own brand of justice. It's an all-out war with the thinnest line separating the good from the bad. Sonny knows the only way out is to aim straight and stand your ground.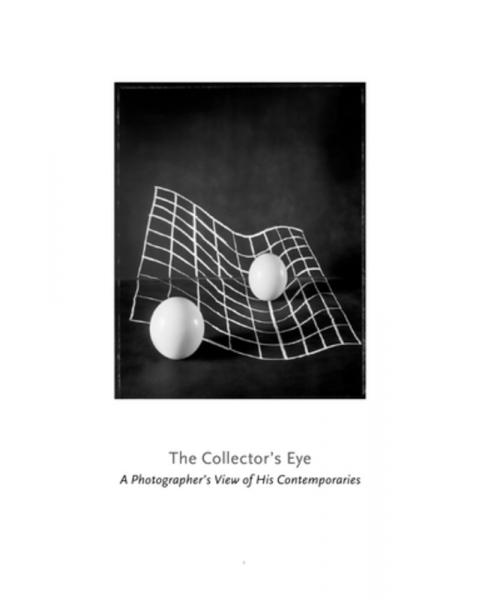 The Collector's Eye: A Photographer's View of His Contemporaries
Frazier King, Fotofest International
This book is a visual and written exploration of the constructed photograph as created in the last decades of the twentieth century and the first decades of the twenty-first century. It documents a collection, built by Frazier King, that was exhibited by FotoFest International in the "Collector's Eye II Exhibition." An essay by King reflects on seventy-six images of a variety of constructed photographs included in the collection. The narrative explores how King's own work with this type of image has resulted in a collection of constructed photographs and explains the varied nature of this category of image.
The reader gets a personal and inside glimpse of the dynamics of photographic reviews such as FotoFest Meeting Place and how artists, collectors, and curators interact in this venue and the relationships they form. In addition to an essay by King, this volume includes an essay by Wendy Watriss, cofounder and senior artistic advisor of FotoFest, on the significance of collecting and the role of the collector. The third essay is by Madeline Yale Preston, an independent curator based in London, who addresses the role of the collector as curator and the historical evolution and importance of the constructed photograph.
Justin Hunter
A collection of short stories featuring characters who are stuck—in reality, in their lives, in bad decisions—and the darker sides of life, backlit by the unforgiving heat of the desert. The desert can be as cruel as a neglectful parent or an abusive lover, leaving these characters in a drought of love and nourishment. It is the perfect setting for the women, men, children—and even the dead—who traverse these stories, characters gripped in their own struggle, some finding a way to shed their identities like skins, others able to leap through time, but many of them remaining stagnant and unaltered.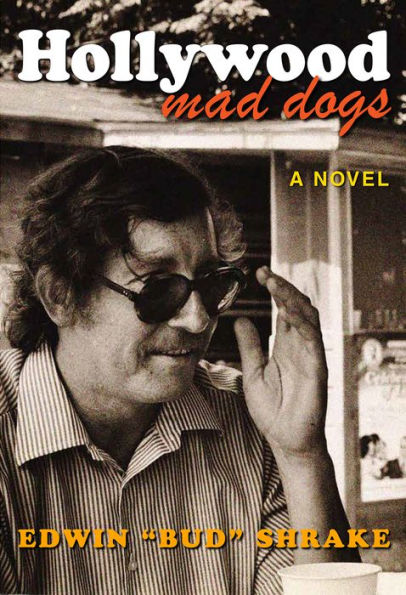 Edwin "Bud" Shrake
Before his death in 2009, legendary Texas author Edwin "Bud" Shrake completed a final novel based on his real-life adventures as a Hollywood screenwriter in the 1970s and '80s. In this new book, we meet screenwriter Richard Swift, who has been lured away from his cushy job at Sports Illustrated to write a movie for Jack Roach, a matinee idol famous for his electric-blue eyes, dimpled chin, and a swagger that makes women swoon. As Swift and his new movie-star buddy hurtle through days and nights of Hollywood madness, Shrake's crystalline prose purrs like a Lamborghini speeding along the Pacific Coast Highway. There are spies and fake houses, mountains of drugs, weird sex, crimes, and bizarre feuds.
In Hollywood Mad Dogs, Shrake deftly satirizes a world where a screenwriter is supplied with a bag of cocaine and given a week to write a script, a star demands that a pet cat be his sidekick on the trail, and two competing box-office titans square off on a golf course. This rollicking new novel, discovered among Shrake's literary papers at the Wittliff Collections, provides a hilarious and insightful look at the Hollywood meat grinder. It is a story only Bud Shrake could tell, and it is a worthy addition to the author's celebrated career, which includes some of the most highly praised novels written by a Texan.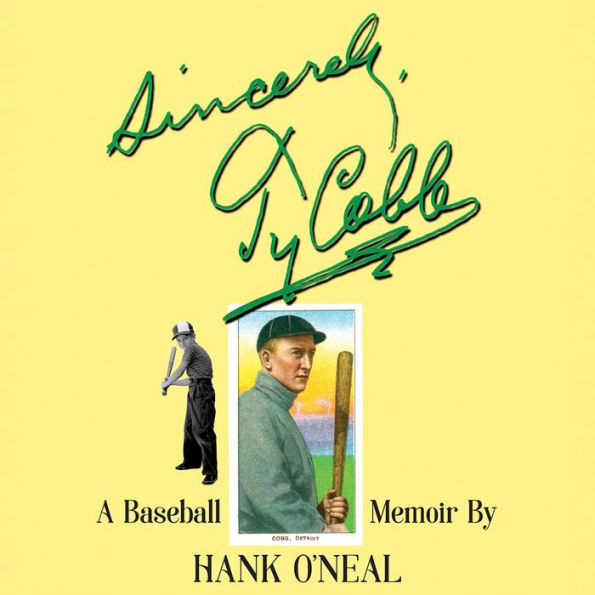 Hank O'Neal
In 1948 Hank O'Neal was eight years old, and his baseball mentors were his grandfather, C. A. Christian, who'd been an exceptional semipro player at the turn of the century, and two of his father's classmates at TCU, Jim Nolan and Jim Busby. His grandfather went on to college and became a pharmacist, but he never forgot his days of glory as a teammate of the soon-to-become-legendary Ty Cobb. After his introduction to these three men, all Hank wanted was to play baseball.
In 1954 his family moved to Syracuse, New York, where Hank hung around McArthur Stadium, the home of the Syracuse Chiefs. One of the players, Ben Zientara, lived two doors away, and not only did Hank pester him and the other players, but he also began writing major league players, both active and retired. One of them, Ty Cobb, became his pen pal in 1955. He'd played with Hank's grandfather in Georgia fifty-five years earlier, and the "nastiest man in baseball" was kind and supportive to his young fan.
Sincerely, Ty Cobb traces ten years of a child's life in baseball, from his first struggles on the sandlot to his final high school game. It is illustrated with period memorabilia and twelve pages of handwritten letters from Ty Cobb, plus others from Hall of Fame players like Eddie Walsh and Frankie Frisch.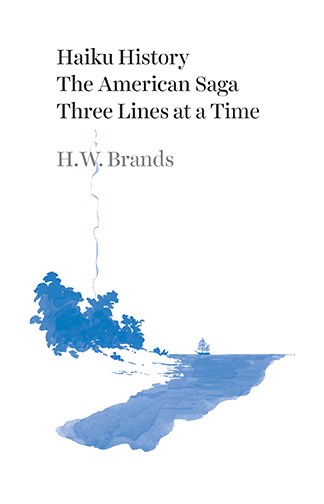 Haiku History: The American Saga Three Lines at a Time
H. W. Brands
For the past nine years, acclaimed historian H. W. Brands has been tweeting the history of the United States. But this has been no ordinary version of the American tale. Instead, Brands gives his 5,000-plus followers a regular dose of history and poetry combined: his tweets are in the form of haiku.
Haiku History presents a selection of these smart, shrewd, and always informative short poems. "Shivers and specters / Flit over souls in Salem / As nineteen are hanged; describes the Salem witch trials, and "In angry war paint / Men board three Indiamen / And toss the cargo" depicts the Boston Tea Party. "Then an anarchist / Makes one of the war heroes / The next president" recalls the assassination of William McKinley and the accession of Teddy Roosevelt to the presidency, while "Second invasion: / Iraq, where Saddam is still / In troubling control" returns us to the invasion of Iraq in 2003. As he travels from the thirteen colonies to the 2016 election, Brands brings to life the wars, economic crises, social upheavals, and other events that have shaped our nation. A history book like no other, Haiku History injects both fun and poetry into the story of America—three lines at a time.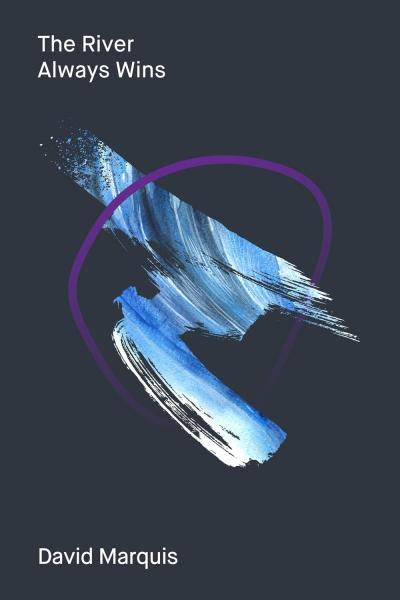 The River Always Wins: Water as a Metaphor for Hope and Progress
David Marquis
A meditation on water as metaphor for social change and a meditation on movement of both society and nature, based on the author's experiences as an environmental activist. In short, aphoristic chapters, Marquis explores the power of force and collectivity through the metaphor of water. As an activist, David Marquis founded the Oak Cliff Nature Preserve in Dallas and has consulted with the Texas Conservation Alliance since 2011. He brings an unerring belief in the connective and healing power of nature to The Water Always Wins.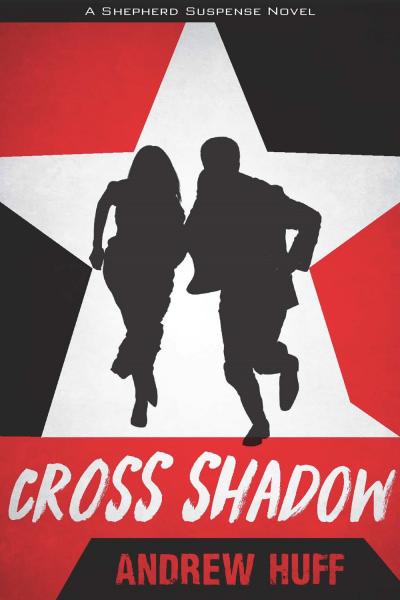 Andrew Huff
Former CIA agent turned evangelical pastor John Cross is busy caring for the small community of believers he ministers to in Virginia. Journalist Christine Lewis is busy with the demand for her talents from top news agencies in New York City. Neither has any time left for their relationship, which began eight months before when they paired up to prevent the detonation of a chemical bomb in the nation's capital.
But when Christine hears that her stepbrother has been arrested for murder in Texas, they team up again to discover the truth about the crime. Untangling a web of conspiracy, the couple finds themselves in the center of another dangerous situation—and in trouble far deeper than they expected. With an assassin on the loose, a trusted colleague acting as a double agent, and unreliable artificial intelligence connected to mercenaries who have Cross on their hit list, these two may not get out of the Lone Star State alive.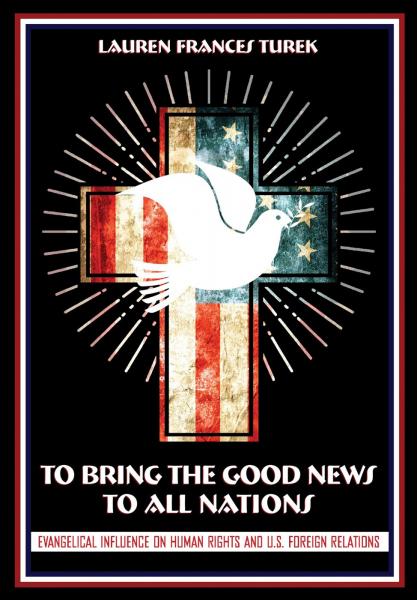 To Bring the Good News to All Nations:
Evangelical Influence on Human Rights and U.S. Foreign Relations
Lauren Frances Turek
When American evangelicals flocked to Latin America, Africa, Asia, and Eastern Europe in the late twentieth century to fulfill their Biblical mandate for global evangelism, their experiences abroad led them to engage more deeply in foreign policy activism at home. Lauren Frances Turek tracks these trends and illuminates the complex and significant ways in which religion shaped America's role in the late–Cold War world. In To Bring the Good News to All Nations, she examines the growth and influence of Christian foreign-policy lobbying groups in the United States beginning in the 1970s, assesses the effectiveness of Christian efforts to attain foreign aid for favored regimes, and considers how those same groups promoted the imposition of economic and diplomatic sanctions on those nations that stifled evangelism.
Using archival materials from both religious and government sources, To Bring the Good News to All Nations links the development of evangelical foreign-policy lobbying to the overseas missionary agenda. Turek's case studies—Guatemala, South Africa, and the Soviet Union—reveal the extent of Christian influence on American foreign policy from the late 1970s through the 1990s. Evangelical policy work also reshaped the lives of Christians overseas and contributed to a reorientation of U.S. human rights policy. Efforts to promote global evangelism and support foreign brethren led activists to push Congress to grant aid to favored, yet repressive, regimes in countries such as Guatemala, while imposing economic and diplomatic sanctions on nations that persecuted Christians, such as the Soviet Union. This advocacy shifted the definitions and priorities of U.S. human rights policies with lasting repercussions that can be traced into the twenty-first century.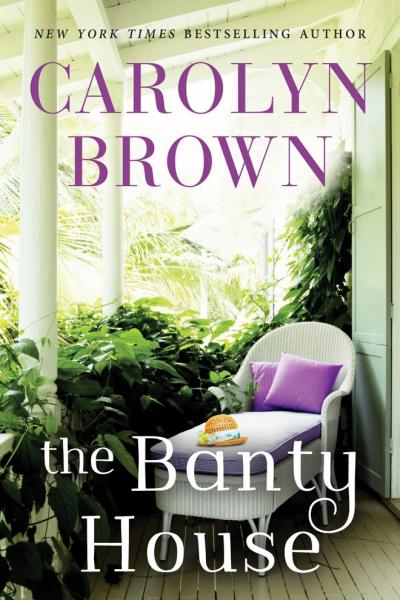 Carolyn Brown
In the fading town of Rooster, Texas, all that's really left is a service station, a church, and the Banty House, a Depression-era brothel. For more than seventy-five years, Betsy, Connie, and Kate Carson have called their mama's house a home. The three eccentric sisters get by just fine with their homemade jams and jellies, a little moonshine on the side, and big hearts always open to strangers—like Ginger Andrews.
An abandoned teen with a baby on the way and nowhere to go, she's given a room to call her own for as long as she wants. The kind invitation is made all the sweeter when Ginger meets the sisters' young handyman, Sloan Baker. But with a past as broken as Ginger's, he's vowed never to get close to anyone again. As a season of change unfolds, Ginger and Sloan might discover a warm haven to heal in the Banty House, a place to finally belong, where hope and dreams never fade.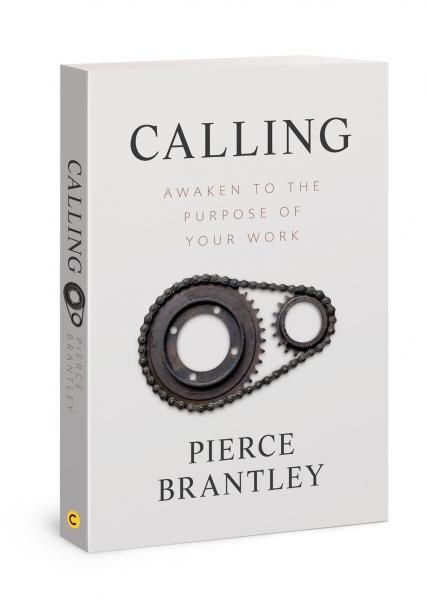 Calling: Awaken to the Purpose of Your Work
Pierce Brantley
Calling takes men who long for a higher purpose but have settled for a job and leads them toward a fulfilling called career, helping them discover the real work God has destined them to do. Men today long for a calling but often settle for the next best thing: a job. They aspire for a higher purpose but still have bills to pay and family to support. But what if men could find their calling in the work they are already doing?
In his new book Calling: Awaken to the Purpose of Your Work, author Pierce Brantley uses practical language and shares actionable steps to show men how to redefine the purpose of their work and discover what it means to have a "called career." Brantley shows men they can find a meaningful connection with God in the work they are doing right now. Men were designed for this partnership, and once they embrace it, they will be awakened to the true purpose of their work—not just a career but a calling.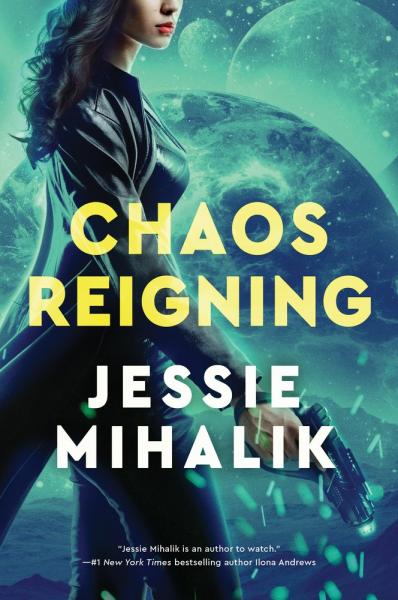 Jessie Mihalik
Interplanetary intrigue and romance combine in this electrifying finale to the Consortium Rebellion series. As the youngest member of her High House, Catarina von Hasenberg is used to being underestimated, but her youth and flighty, bubbly personality mask a clever mind and stubborn determination. Her enemies, blind to her true strength, do not suspect that Cat is a spy—which makes her the perfect candidate to go undercover at a rival House's summer retreat to gather intelligence on their recent treachery.
Cat's overprotective older sister reluctantly agrees, but on one condition: Cat cannot go alone. Alexander Sterling, a quiet, gorgeous bodyguard, will accompany her, posing as her lover. After Cat tries, and fails, to ditch Alex, she grudgingly agrees, confident in her ability to manage him. After all, she's never found a person she can't manipulate. But Alex proves more difficult—and more desirable—than Cat anticipated. When she's attacked and nearly killed, she and Alex are forced to work together to figure out how deep the treason goes. With rumors of widespread assaults on Serenity raging, communications down, and the rest of her family trapped off-planet, Catarina must persuade Alex to return to Earth to expose the truth and finish this deadly battle once and for all. But Cat can't explain why she's the perfect person to infiltrate hostile territory without revealing secrets she'd rather keep buried.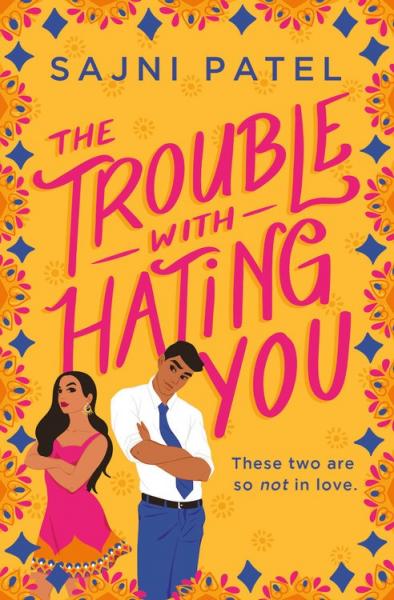 Sajni Patel
Liya Thakkar is a successful biochemical engineer, takeout enthusiast, and happily single woman. The moment she realizes her parents' latest dinner party is a setup with the man they want her to marry, she's out the back door in a flash. Imagine her surprise when the same guy shows up at her office a week later—the new lawyer hired to rescue her struggling company. What's not surprising: he's not too thrilled to see her either after that humiliating fiasco.
Jay Shah looks good on paper . . . and off. Especially if you like that whole gorgeous, charming lawyer-in-a-good-suit thing. He's also infuriating. As their witty office banter turns into late-night chats, Liya starts to think he might be the one man who truly accepts her. But falling for each other means exposing their painful pasts. Will Liya keep running, or will she finally give love a real chance? Find out in this laugh-out-loud romantic comedy debut about first impressions, second chances, and finding the love of your life in the most unexpected way.
***
BUT WAIT, THERE'S MORE!
There are so many Texas books publishing in May that we couldn't feature all of them. The following books also publish in May:
Biography & Memoir
That Woman: The Making of a Texas Feminist by Nikki R. Van Hightower, Nancy Baker Jones (foreword by), Cynthia J. Beeman (foreword by)
Country Cop: True Tales from a Texas Deputy Sheriff by Barry L. Goodson
Real Prison Real Freedom by Rosser McDonald
At Close Range: A Memoir of Tragedy and Advocacy by Leesa Ross
Business
12 Months to $1 Million : How to Pick a Winning Product, Build a Real Business, and Become a Seven-Figure Entrepreneur  by Ryan Daniel Moran, Russell Brunson (foreword by)
Children's
Frog Meets Dog: An Acorn Book (A Frog and Dog Book #1)  by Janee Trasler
Goat in a Boat: An Acorn Book (A Frog and Dog Book #2)  by Janee Trasler
Birdie's Beauty Parlor  by Lee Merrill Byrd, Lee Byrd, Francisco Delgado (illustrated by)
Harvey Milk  by Little Bee Books, Victoria Grace Elliott (illustrated by)
Comics & Graphic Novels
Everything Volume 1  by Christopher Cantwell, I.N.J. Culbard (illustrated by)
Culture & Criticism
Goodbye Eros : Recasting Forms and Norms of Love in the Age of Cervantes  edited by Ana Laguna, John Beusterien
Psychobilly : Subcultural Survival  by Kimberly Kattari
Faith & Inspiration
Exploring the Gifts of the Spirit : Discovering the Power God Has for You  by John Michael Talbot, Steve Rabey (with)
Befriending Your Monsters : Facing the Darkness of Your Fears to Experience the Light  by Luke Norsworthy, Annie Downs (foreword by)
Upset the World  by Tim Ross
I Am David : 10 Lessons in Greatness from Israel's Most Famous King  by Jimmy Evans
Miracles Happen!  by Joan Hunter
Why Science and Faith Need Each Other : Eight Shared Values That Move Us beyond Fear  by Elaine Howard Ecklund
Fiction
Things You Would Know if You Grew Up Around Here  by Nancy Wayson Dinan
Food & Cooking
Keto Friendly Recipes: Bake It Keto  by Jennifer Marie Garza
Kitchen Garden Revival : A modern guide to creating a stylish small-scale, low-maintenance edible garden  by Nicole Johnsey Burke, Eric Kelley (photographer)
History
Tempest over Texas: The Fall and Winter Campaigns of 1863-1864 by Donald S. Frazier
The Forty-Eighters on Possum Creek: A Texas Civil War Story by W. A. Trenckmann, James C. Kearney (editor)
Mystery & Suspense
Memphis Bluff by Gerald Duff
Nature & Sports
The Local Angler Fly Fishing Austin & Central Texas  by Aaron Reed
Big Years, Biggest States : Birding in Texas and Alaska  by Lynn E. Barber
The Wild Lives of Reptiles and Amphibians: A Young Herpetologist's Guide by Michael A. Smith
The Nature of Texas : An Introduction to Familiar Plants, Animals and Outstanding Natural Attractions  by James Kavanagh, Raymond Leung (illustrated by)
The Episcopacy of Nicholas Gallagher, Bishop of Galveston, 1882–1918  by Sr. Madeleine Grace
Photography
A Pedestrian's Recent History of Dallas: A Pedestrian's View of Dallas  by Zac Crain
Struggle for Justice : Four Decades of Civil Rights Photography  by Don Carleton 
Grave Goods: The Meaning of Stones, Coins, Seashells, & Other Items in Historic Cemeteries (Exploring Historic Cemeteries, Book 1) by Tui Snider
Romance
Accidentally Family  by Sasha Summers
Butterfly Bayou  by Lexi Blake
Chasing Trouble in Texas by Delores Fossen
The Price: A Novel  by Joan Johnston
Masquerade at Middlecrest Abbey  by Abigail Wilson
Social Sciences
Eclipse of Dreams: The Undocumented-Led Struggle for Freedom by Marco Saavedra, Claudia Muñoz, Mariela Nuñez-Janes
American Roulette: The Social Logic of Death Penalty Sentencing Trials by Sarah Beth Kaufman
Constitutional Revolution by Gary Jeffrey Jacobsohn, Yaniv Roznai
True Crime
Jericho  by Charles Bowden, Charles D'Ambrosio (foreword by)
YA
Storybound  by Emily McKay
War and Speech  by Don Zolidis
Stay Gold by Tobly McSmith
Imagine ... The Tower Rising  by Matt Koceich
1:35AM (Five Nights at Freddy's: Fazbear Frights #3)  by Scott Cawthon, Andrea Waggener, Elley Cooper
Western
The Lost Outlaw (Jack Lark, Book 8)  by Paul Fraser Collard
Look for your June Texas books preview on Sunday, May 31!