Books about Texas, by Texas authors, or both, publishing May 2019, almost all of which are blue
May Texas books run the gamut from literary fiction to cowboy romance and photographic essays on small-town Texas gyms to a discussion of the sociological aspects of The Texas Chainsaw Massacre. That's right; y'all read that correctly. Enjoy!
The Meanest Man in Congress: Jack Brooks and the Making of an American Century
By Timothy McNulty (Author), Brendan McNulty  (Author), Jim Wright (Preface)
(NewSouth Books)
A native of Beaumont, Texas, and a World War II veteran, Jack Brooks represented Texas's Ninth District for forty-two years in the U.S. Congress. One of the most influential congressmen you've never heard of, the irascible Brooks is finally getting his due in this first full biography. The Meanest Man in Congress chronicles in fascinating detail not only a remarkable lawmaker's career—spanning the tenures of ten U.S. presidents—but also the epic sweep of American history in the latter half of the twentieth century, from the Kennedy assassination to the Iran-Contra affair. Packed with anecdotes based on Brooks's personal correspondence, interviews with his peers and family members, and more, this meticulously researched biography traces the incredible life and times of a true public servant, a man who applied his tenacious will to practical, across-the-aisle governance for the good of his constituents and his country. At a time when Brooks's brand of selfless service is in short supply and American politics has become a zero-sum game, distinguished authors Timothy McNulty and Brendan McNulty bring into high relief the character of a man who knew how to compromise and bargain, negotiate and cooperate to get things done.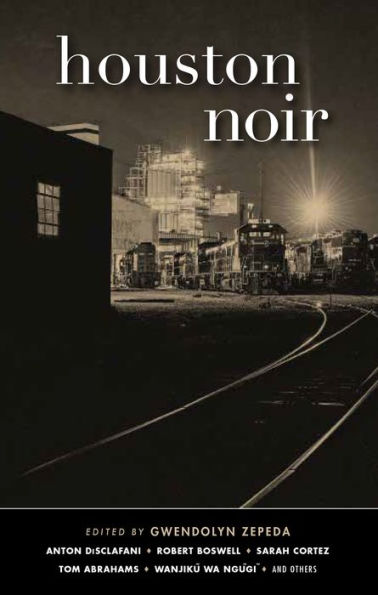 Edited by Gwendolyn Zepeda
(Akashic Books)
Akashic Books continues its award-winning series of original noir anthologies, launched in 2004 with Brooklyn Noir. Each book comprises all new stories, each one set in a distinct neighborhood or location within the respective city. Brand-new stories by: Tom Abrahams, Robert Boswell, Sarah Cortez, Anton DiSclafani, Stephanie Jaye Evans, Wanjiku Wa Ngugi, Adrienne Perry, Pia Pico, Reyes Ramirez, Icess Fernandez Rojas, Sehba Sarwar, Leslie Contreras Schwartz, Larry Watts, and Deborah D.E.E.P. Mouton.
By Oscar Cásares
(Alfred A. Knopf)
From a distance, the towns along the U.S.-Mexican border have dangerous reputations—on one side, drug cartels; on the other, zealous border patrol agents—and Brownsville is no different. But to twelve-year-old Orly, it's simply where his godmother Nina lives—and where he is being forced to stay the summer after his mother's sudden death. For Nina, Brownsville is where she grew up, where she lost her first and only love, and where she stayed as her relatives moved away and her neighborhood deteriorated. It's the place where she has buried all her secrets—and now she has another: she's providing refuge for a young immigrant boy named Daniel, for whom traveling to America has meant trading one set of dangers for another. 
 
Separated from the violent human traffickers who brought him across the border and pursued by the authorities, Daniel must stay completely hidden. But Orly's arrival threatens to put them all at risk of exposure.
By Tony Horwitz
(Penguin Press)
In the 1850s, the young Frederick Law Olmsted was adrift, a restless farmer and dreamer in search of a mission. He found it during an extraordinary journey, as an undercover correspondent in the South for the up-and-coming New York Times. For the Connecticut Yankee, pen name "Yeoman," the South was alien, often hostile territory. Yet Olmsted traveled for 14 months, by horseback, steamboat, and stagecoach, seeking dialogue and common ground. His vivid dispatches about the lives and beliefs of Southerners were revelatory for readers of his day.
 
Tony Horwitz rediscovers Yeoman Olmsted amidst the discord and polarization of our own time. Is America still one country? In search of answers, and his own adventures, Horwitz follows Olmsted's tracks and often his mode of transport (including muleback): through Appalachia, down the Mississippi River, into bayou Louisiana, and across Texas to the contested Mexican borderland. Venturing far off beaten paths, Horwitz uncovers bracing vestiges and strange new mutations of the Cotton Kingdom. Horwitz's intrepid and often hilarious journey through an outsized American landscape is a masterpiece in the tradition of Great Plains, Bad Land, and the author's own Confederates in the Attic.
Tears of the Trufflepig: A Novel
by Fernando A. Flores
(MCD x FSG Originals)
A parallel universe, South Texas. A third border wall might be erected between the United States and Mexico, narcotics are legal, and there's a new contraband on the market: filtered animals—species of animals brought back from extinction to amuse the very wealthy. Esteban Bellacosa has lived in the border town of MacArthur long enough to know to keep quiet and avoid the dangerous syndicates who make their money through trafficking. But his simple life gets complicated after a swashbuckling journalist invites him to an underground dinner at which filtered animals are served. Bellacosa soon finds himself in the middle of an increasingly perilous and surreal journey, in the course of which he encounters legends of the long-disappeared Aranaña Indian tribe and their object of worship: the mysterious Trufflepig, said to possess strange powers.
By Michael Parker
(Algonquin Books)
Set in the hardscrabble landscape of early 1900s Oklahoma, but timeless in its sensibility, Prairie Fever traces the intense dynamic between the Stewart sisters: the pragmatic Lorena and the chimerical Elise. The two are bound together not only by their isolation on the prairie but also by their deep emotional reliance on each other. That connection supersedes all else until the arrival of Gus McQueen.
 
When Gus arrives in Lone Wolf, Oklahoma, as a first time teacher, his inexperience is challenged by the wit and ingenuity of the Stewart sisters. Then one impulsive decision and a cataclysmic blizzard trap Elise and her horse on the prairie and forever change the balance of everything between the sisters, and with Gus McQueen. With honesty, poetic intensity, and deadpan humor, Parker reminds us of the consequences of our choices. Expansive and intimate, this novel tells the story of characters tested as much by life on the prairie as they are by their own churning hearts.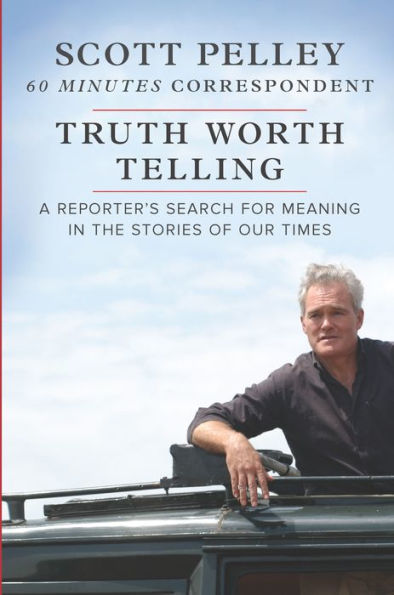 By Scott Pelley
(Hanover Square Press)
Don't ask the meaning of life. Life is asking, what's the meaning of you? With this provocative question, Truth Worth Telling introduces us to unforgettable people who discovered the meaning of their lives in the historic events of our times. A 60 Minutes correspondent and former anchor of the CBS Evening News, Scott Pelley writes as a witness to events that changed our world. In moving, detailed prose, he stands with firefighters at the collapsing World Trade Center on 9/11, advances with American troops in combat in Afghanistan and Iraq, and reveals private moments with presidents (and would-be presidents) he's known for decades. Pelley also offers a resounding defense of free speech and a free press as the rights that guarantee all others.
Above all, Truth Worth Telling offers a collection of inspiring tales that reminds us of the importance of values in uncertain times. For readers who believe that values matter and that truth is worth telling, Pelley writes, "I have written this book for you."
By Michael E. Webber
(Basic Books)
A global tour of energy—the builder of human civilization and also its greatest threat. Energy is humanity's single most important resource. In fact, as energy expert Michael E. Webber argues in Power Trip, the story of how societies rise can be told largely as the story of how they manage energy sources through time. In 2019, as we face down growing demand for and accumulating environmental impacts from energy, we are at a crossroads and the stakes are high. But history shows us that energy's great value is that it allows societies to reinvent themselves. 
Power Trip explores how energy has transformed societies of the past and offers wisdom for today's looming energy crisis. There is no magic bullet; energy advances always come with costs. Scientific innovation needs public support. Energy initiatives need to be tailored to individual societies. We must look for long-term solutions. Our current energy crisis is real, but it is solvable. We have the power.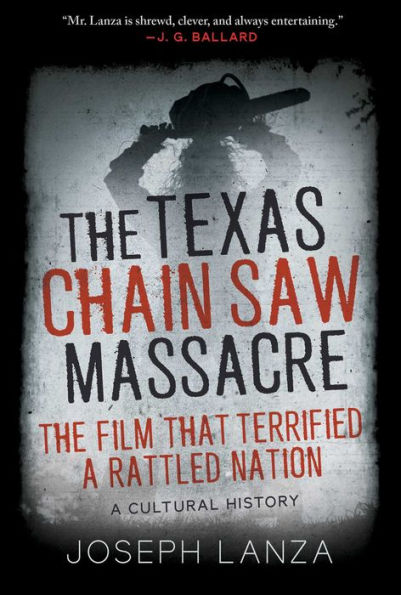 By Joseph Lanza
(Skyhorse Publishing)
When Tobe Hooper's low-budget slasher film, The Texas Chainsaw Massacre, opened in theaters in 1974, it was met in equal measure with disgust and reverence. The film—in which a group of teenagers meet a gruesome end when they stumble upon a ramshackle farmhouse of psychotic killers—was outright banned in several countries and was pulled from many American theaters after complaints of its violence. Despite the mixed reception from critics, it was enormously profitable at the domestic box office and has since secured its place as one of the most influential horror movies ever made. In The Texas Chainsaw Massacre and Its Terrifying Times, cultural critic Joseph Lanza turns his attentions to the production, reception, social climate, and impact of this controversial movie that rattled the American psyche.
 
Joseph Lanza transports the reader back to the tumultuous era of the 1970s defined by political upheaval, cultural disillusionment, and the perceived decay of the nuclear family in the wake of Watergate, the onslaught of serial killers in the US, as well as mounting racial and sexual tensions. The Texas Chainsaw Massacre and Its Terrifying Times sets the themes of the film against the backdrop of the political and social American climate to understand why the brutal slasher flick connected with so many viewers. As much a book about the moment as the movie, Joseph Lanza has created an engaging and nuanced work that grapples with the complications of the American experience.
By Jeffrey P. Shepherd
(University of Massachusetts Press)
The Guadalupe Mountains stand nearly nine thousand feet tall, spanning the far western fringe of Texas, the border of New Mexico, and the meeting point of the Southern Plains and Chihuahuan Desert. Long an iconic landmark of the Trans-Pecos region, the Guadalupe Mountains have played a critical role for the people in this beautiful corner of the Southwest borderlands. In the late 1960s, the area was finally designated a national park.
 
Drawing upon published sources, oral histories, and previously unused archival documents, Jeffrey P. Shepherd situates the Guadalupe Mountains and the national park in the context of epic tales of Spanish exploration, westward expansion, Native survival, immigrant settlement, the conservation movement, early tourism, and regional economic development. As Americans cope with climate change, polarized political rhetoric, and suburban sprawl, public spaces such as Guadalupe Mountains National Park remind us about our ties to nature and our historical relationships with the environment.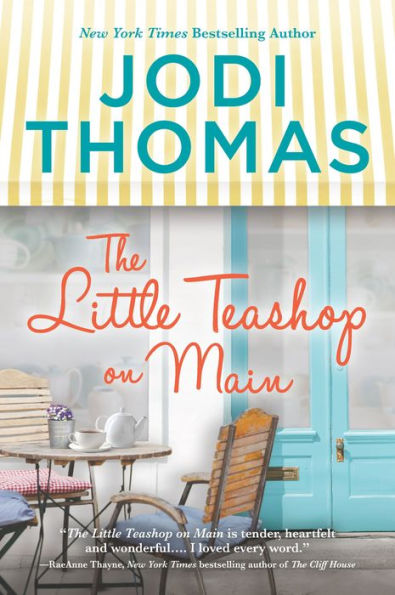 By Jodi Thomas
(Harlequin)
A rainy-day ritual—a tea party between three little girls—becomes the framework of not only their friendship, but their lives. Redheaded, curly-haired Zoe is openhearted, kind and free-spirited, and dreams of becoming a famous actor in New York City. Shy Emily struggles with mental health but has the heart and soul of a writer. And Shannon—tall, athletic, strong—has a deep sense of loyalty that will serve her well when she heads off to military college.
 
As Zoe, Emily and Shannon grow into women—forging careers, following dreams and finding love—they'll learn that life doesn't always unfold the way they want it to, but through it all, the one constant is each other, and their regular tea parties. And when the unthinkable happens, the girls must come together to face the greatest test of all.
The Open-Ended City: David Dillon on Texas Architecture
By Kathryn E. Holliday (author), Robert Decherd (foreword)
(University of Texas Press)
In 1980, David Dillon launched his career as an architectural critic with a provocative article that asked, "Why Is Dallas Architecture So Bad?" Over the next quarter century, he offered readers of the Dallas Morning News a vision of how good architecture and planning could improve quality of life, combatting the negative effects of urban sprawl, civic fragmentation, and rapacious real estate development typical in Texas cities. The Open-Ended City gathers more than sixty key articles that helped establish Dillon's national reputation as a witty and acerbic critic, showing readers why architecture matters and how it can enrich their lives.
Kathryn E. Holliday discusses how Dillon connected culture, commerce, history, and public life in ways that few columnists and reporters ever get the opportunity to do. The articles she includes touch on major themes that animated Dillon's writing: downtown redevelopment, suburban sprawl, arts and culture, historic preservation, and the necessity of aesthetic quality in architecture as a baseline for thriving communities. As a collection, The Open-Ended City persuasively demonstrates how a discerning critic helped to shape a landmark city by shaping the conversation about its architecture.
By E. Lee Walker (author), Will Wynn (foreword)
(Texas A&M University Press)
When twenty-one-year-old Michael Dell asked E. Lee Walker to be the president of his fledgling computer company, PCs Limited, Walker, in his mid-forties, immediately thought about all the people who had helped him through life—as an undergraduate at Texas A&M (class of '63), a graduate student at Harvard, and a once-young entrepreneur himself. As he and Dell created the foundation of what would become one of the most successful companies in the world, Walker was guided by the lessons of his past business ventures, by his belief in the power of imagination, and by his relationships with people who had provided encouragement when he most needed it. When he left Dell Computer Corporation to teach, Walker discovered that the stories he took with him—of his aspirations, of his failures and triumphs, and of his friends and mentors—were the key to engaging and inspiring his students.
 
Here, Walker records those stories in a memoir that spans five decades and reveals a man whose curiosity, resourcefulness, and luck led him out of South Texas and into corporate boardrooms, university lecture halls, and community activism. In fast-paced tales about life as a high-tech entrepreneur, adjunct professor, civic leader, and environmental advocate, Walker manages to convey the importance of creative thinking and communal effort in all his endeavors.
By Karen Kay Esberger
(Arcadia Publishing)
"Early settlers first arrived in this area in 1847 because of the numerous springs and fertile soil. Through the Peters Colony, many more families arrived in 1848-1850 and helped establish Ellis County. Several local men were elected to county offices in 1850. The earliest village in the vicinity was called Lebanon. The name Barkersville was used briefly because Reverend Charles Barker's home served as the first post office. The first railroad, Gulf, Colorado & Santa Fe, came through in 1883, and the Houston & Texas Central arrived in 1886, leading to Midlothian's incorporation in 1888. Many surrounding country villages became engulfed by Midlothian, such as Mt. Zion, Christian Chapel, Auger Hole, Onward, Walnut Grove, Long Branch, and Mountain Peak."
Carol Coffee Reposa: New and Selected Poems (TCU Texas Poets Laureate Series)
By Carol Coffee Reposa
(Texas Christian University Press)
The poetry of Carol Coffee Reposa reflects the wide diversity of her life experience as a wife, mother, grandmother, teacher, traveler, musician, gardener, swimmer, and lifelong lover of the arts. Although born in southern California, she comes from an unabashedly Texan family, and her work draws heavily on the history, climate, and culture of the Lone Star State.
 
Author of four books of poetry and a four-time Pushcart Prize nominee,  Reposa was a finalist in The Malahat Review's Long Poem Contest (1988), winner of the Guadalupe Cultural Arts Center Poetry Contest (1992), and winner of the San Antonio Public Library's Arts & Letters Award (2015).  She also has received three Fulbright-Hays Fellowships for study in Russia, Peru, Ecuador, and Mexico.  The 2008 Texas Poet Laureate Larry D. Thomas describes her as "a national poet of seriousness and distinction."
By Lori Wilde
(Avon)
One minute, Rhett Lockhart is a love 'em and leave 'em bull rider with a slow, sexy smile, a swagger, and not a care in the world. The next, he learns his free-wheeling days are over: a baby has been abandoned in the hospital, and there's no question: he's the father. But from the first moment he gazes into his daughter's eyes, he knows the moment has come to say 'no' to no-strings. It's time to grow up.
Standing in his way is the baby's foster mother, Tara Alzate, who doesn't quite believe Rhett is ready to change his ways. Still, she's not immune to his considerable charms. So, when he proposes a marriage of convenience and shared custody, against her better judgement, she says "I do." Can Tara tame this wild cowboy and make her own, long-buried dreams come true?
By Jackie McBroom
(The History Press)
For generations of small-town Texans, the school gymnasium was the hub of the community. If it was a Tuesday night in Texline, most folks could be found in the old tin barn of a gym, rooting for their Tornadoes against the arch-rival Adrian Matadors. Transcending the role of a sports arena, the gym also provided a place to gather in celebration or shelter in crisis. Sadly, with the dramatic reduction of school districts around the state, many of the polished floorboards that once hosted graduations and beauty pageants now splinter beneath the weight of storage, farm equipment, and guano-covered junk. From the pickup basketball game Elvis played in Hawkins to the tragic account of four Ennis war heroes, Jackie McBroom recounts stories from these beloved halls.
Look for our June Texas Books Preview on Sunday, May 26.