Mystery and adventure, love and possibilities--it's all here in our May Texas Books Preview.
May brings an amazing array of tantalizing new Texas-connected titles. Poetry and romance, adventure and exploration, grief and self-discovery all await you in a wide selection of books for all ages. Join us in discovering your next favorite read. That TBR pile is about to get taller!
R.L. Toalson
Judy Blume meets Barbara Dee in this tender and empowering novel, told in journal entries and poetry, about a young writer on the verge of becoming a woman. It's been two years since 12-year-old Victoria Reeves last saw her dad. Now she's ready to impress him with her wit, maturity, and smarts—at least until he shows up for the long road trip to Ohio with his new family in tow. Not only does her wit begin to crumble around Dad's multiple shaming jabs, but she gets her first period. And when Dad does the worst thing yet, she has a decision to make: Will she let a man define her or is it time to write her own magnificent story?
K.S. Jones
Kelsey-Rose was once set to inherit a ranch of Texas Longhorns, but when her fiancé dies in an accident caused by her, she makes a promise never to love another. After guilt closes her heart to ranching, she rejects her inheritance, buying a florist shop instead, where redemption feels almost real. In an ethics battle at his father's Dallas newspaper, wealthy Colton has lost everything. Using the last of his money, he buys The Blue Topaz Times. The only positive in this crisis is the girl next door. Unfortunately, she's bound to the memory of another man. When a tragic twist of fate befalls both families, Colton goes home while Kelsey-Rose returns to The Forty Flowers Ranch. Everything is changing—even her unbroken promise.
Verlin Darrow
Private investigator-turned-psychotherapist Tom Dashiel doesn't know it yet, but he's hurtling towards discovering where his threshold lies—the point of no return for his sanity.  So begins a surreal spiral when George Arundel enters Tom's Santa Cruz office on a Tuesday afternoon in April. To say George Arundel is a puzzle is an understatement:  the local psychiatrist who referred Arundel to Tom described him—rather astutely—as "a substantial challenge."  Working to treat the enigmatic Arundel, Tom soon realizes he has been tasked to treat a client unlike any he's ever encountered. Swept up in a perilous world where nothing is as it seems, Tom struggles to make sense of the decidedly dangerous, downright deadly scheme in which he has somehow unwittingly become a key player. Tom is about to discover that in this treacherous reality, the truth is far, far stranger than fiction…but the real danger is not knowing which is which.   
Theo Boyd
Theo Boyd's father was a Texas peanut farmer, rancher, and preacher; her mother, deaf from a young age, was the glue that held them all together. Then one summer day in 2019, everything changed when Theo's mother died in a tragic accident on their family farm. As Theo began to process this loss, her marriage started to unravel. Meanwhile, Theo continued to care for her father who was shaken to his core by the tragedy. Nothing could erase the agony he felt from losing his love and soulmate of over fifty years, and one night he chose to escape his pain by ending his life. Beautifully woven, this book is threaded with memories and raw emotions that are seldom discussed. 
Beth Harkins
Casablanca, French Morocco, 1953—six-year-old Cindy Hollingsworth imagines all horizons are open to her—until her father shuts her out without acknowledging her voice or value. She concludes his world belongs to men, while her world contains a map of invisibility and inferiority. Later, as a Pan American stewardess she discovers the influence of Isis in Egypt, fierce and tender Kali in Nepal, and the mysticism of Saint Teresa of Ávila. Invoked by her world travels, Cindy senses feminine power rising as a transforming balm. Can she cultivate that power within herself? In The Possibility of Everywhere through adventure, love, and loss, we experience how much women's stories matter and realize that how we tell our stories to ourselves shapes our lives and the world.
The Puppy Adventures of Porter and Midge: Out and About
Jennie Chen and Giselle Nevada
The Puppy Adventures of Porter and Midge: Out and About is an introduction to early socialization and training for puppies that will make them outstanding canine citizens and wonderful family pets. Kids will love following along with the two puppies' story as they learn about how to take care of their own pup. Use the included checklists to go on real-life adventures together with your furry friend!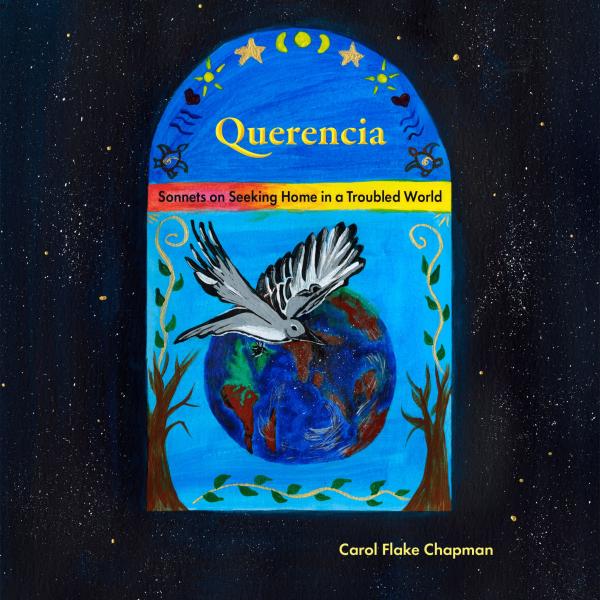 Querencia: Sonnets on Seeking Home in a Troubled World
Carol Flake Chapman
How do we know where home is, asks Carol Flake Chapman, when we are always moving away, when the places where we were once rooted have changed, just as we ourselves change? In Querencia: Sonnets on Seeking Home in a Troubled World, she explores our desire to find a sense of belonging and safety in a time of tumult, when finding home has never been more difficult. She has found the most telling concept of seeking home in this troubled time to be that of querencia, which originated as a term from bullfighting to describe the area in the ring where the bull finds a place of safety. The meaning of querencia has broadened to suggest a feeling of belonging.
Chris Mullen
Cloaked in darkness and in the brunt of a treacherous storm, Rowdy rides in pursuit of a dangerous gambler caught cheating and robbing a game at the Waterin' Hole Saloon. But when he's overpowered by a gang of men claiming to be the law, he's forced to return to Lincoln without his prisoner.  On the road home, Rowdy meets a family traveling with a wagon train of settlers who claim they recognize him and have unbelievable news. Rowdy's brother, thought to be dead all these years, is alive and in grave danger. Rocked by the news, Rowdy has but one decision—find his brother and do everything in his power to save him. Rowdy has everything to lose. But nothing will stop him from making his return.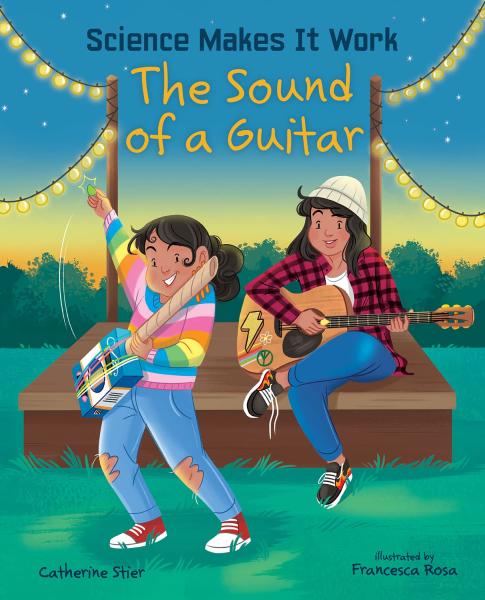 The Sound of a Guitar (Science Makes It Work Series) 
Catherine Stier
After hearing her cousin Keeley perform an amazing concert, Mia is determined to become a guitar hero and learn everything she can about this amazing instrument. So she sets out to gather the knowledge she needs to build her own instrument and put on a show for her family.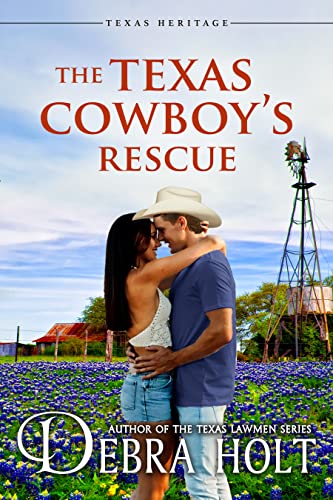 Debra Holt
Single mom Kenzie Calhoun has returned to Burkitt, Texas, determined to build a loving home. She has a new position as a nurse on an air medical evac team and a whip-smart six-year-old daughter to raise. After a disastrous marriage, the walls around her heart are high. Major Deke Hayes takes pride in his air evac helicopter service that assists area ranches during roundups and predator removal. He also flies emergency calls for the local hospital. His call sign, Lone Wolf, says it all: his trust issues mean he flies through life solo, too. Precocious Brooke Calhoun can't help but bring the two adults together. Will Kenzie and Deke see that sometimes walls have a way of crumbling in the face of second chances?
Jonny Garza Villa
The Santos Vista neighborhood of San Antonio, Texas, is all Ander Martínez has ever known. The smell of pan dulce. The mixture of Spanish and English filling the streets. And, especially their job at their family's taquería. It's the place that has inspired Ander as a muralist, and, as they get ready to leave for art school, it's all of these things that give them hesitancy. This gives them the thought, are they ready to leave it all behind? To keep Ander from becoming complacent during their gap year, their family "fires" them so they can transition from restaurant life to focusing on their murals and prepare for college. That is, until they meet Santiago López Alvarado, the hot new waiter. Falling for each other becomes as natural as breathing. Through Santi's eyes, Ander starts to understand who they are and want to be as an artist, and Ander becomes Santi's first steps toward making Santos Vista and the United States feel like home.
Parris Afton Bonds
With her 70th birthday looming, Lauren Hillard is constantly thinking that there has to be an easier way. She has long felt that her family has simply stowed her away like a precious heirloom. She's had it – she is done. Lauren makes the snap decision to quit managing her daughter's psychotherapist office and answer the call to adventure. It is a risk, she knows. But a risk she is more than willing to take.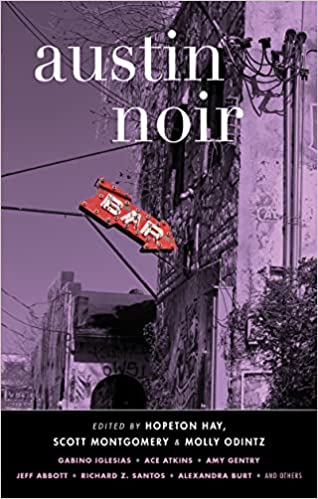 Anthology
Featuring brand-new stories by: Gabino Iglesias, Ace Atkins, Amanda Moore, Jeff Abbott, Scott Montgomery, Richard Z. Santos, Alexandra Burt, Lee Thomas, Miriam Kuznets, Jacob Grovey, Chaitali Sen, Molly Odintz, Amy Gentry, and Andrew Hilbert.
From the editors' introduction: "You've probably heard of Austin. You may have been here for South by Southwest. Your best friend may have recently relocated here from California. You might have thought about moving here yourself, then decided it wasn't worth it to live in Texas. You may have moved to Austin decades ago. You may even have been born and raised in Austin, and now you're on the outskirts of San Antonio or (god forbid) Waco because you can't afford to buy a house anywhere else. Or you may be living in a shiny new building downtown, watching the final stages of a sleepy town's transformation into modern metropolis. One thing you'll hear from almost any Austin resident: it was better when they got here . . ."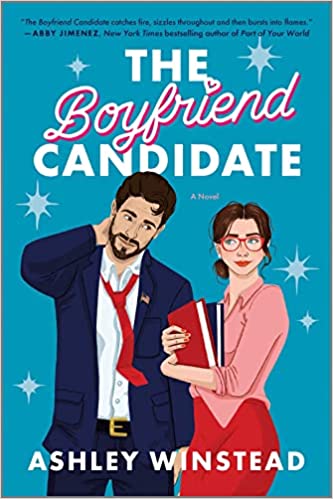 Ashley Winstead
A laugh-out-loud rom-com about learning to embrace living outside your comfort zone. As a shy school librarian, Alexis Stone is comfortable keeping out of the spotlight. But when she's dumped for being too meek—in bed!—she decides she needs to change. And what better way to kick-start her new more adventurous life than with her first one-night stand?
Dude Perfect & Kristin Hilbert
Get ready for bed--Dude Perfect style! Join your favorite sports comedy YouTubers for a fun way to say good night to trick shots, friendly challenges, hilarious characters, world records, and all your favorite things in the DP universe in this entertaining, rhyming bedtime book.
Lola is Never Drinking Again: A Galveston Novel
Maria Elena Sandovici 
Lola is back in Galveston after twenty years drinking and clubbing in Spain. She's inherited an old house she's afraid of and a family secret that might be either her undoing or her salvation. Like the Island itself, Lola is scrappy, run down, quite honestly a hopeless mess. But just like the Island, she has the capacity to reinvent herself and rise from her own ashes.
Shannon Sue Dunlap
Katherine Bruno is the crusading spitfire of Sweetheart, TX. When she's drafted to run an election campaign for the local mayoral race, she meets her opposition – big-city political consultant Ryan Park. Ryan is ready to use all the tricks in his sophisticated resume to ensure a win, including the most fun strategy – flirtation.
Linda Broday
The challenge of raising her siblings is one Mariah Bartee willingly bears. She'll keep them together at all costs – and safe from the danger lurking on the mountain. A handsome stranger's arrival raises the stakes when he asks for her help. She doesn't trust easily. Dax Nolan, a cowboy from the lowlands, hesitates to involve Mariah but no one knows the mountains like her. Desperation drives him. Can the bones recently uncovered be his missing sister? Mariah reluctantly agrees to guide Dax and they encounter danger and secrets. As they search for truth, she finds herself falling for him. He can offer security – and love. But can they build a life on promises and the folklore of a legendary pink pistol?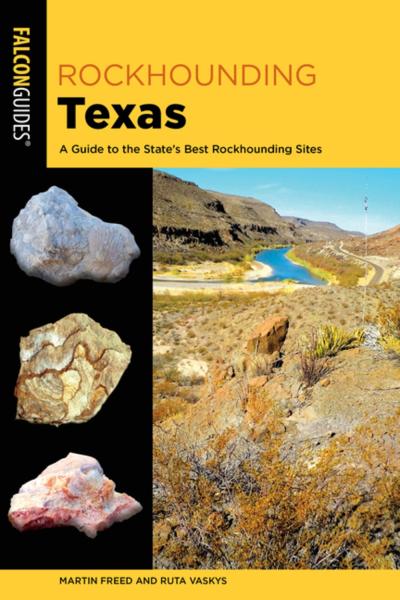 Rockhounding Texas: A Guide to the State's Best Rockhounding
Martin Freed, Ruta Vaskys
Rockhounding Texas is a complete guide to finding, collecting, and preparing Texas' gems & minerals. With this book anyone can learn where to find unusual mineral displays, fossils, jasper, agate, and petrified wood—not to mention more obsidian than one rockhound could possibly collect in a lifetime. An outstanding resource for experts and novices alike, Rockhounding Texas points the way to the state's best rockhounding sites, including popular and commercial areas as well as lesser-known sites on public land.
Seraphina Nova Glass
Grace Holloway keeps to herself. Since narrowly escaping death at the hands of the man who kidnapped her, she's thrown herself into the small inn she runs in Rock Harbor, Maine. It's quiet, quaint and, in the off-season, completely isolated—the perfect place for Grace to keep her own secrets. But Grace isn't the only one with something to hide, and Rock Harbor isn't just a sleepy vacation town. Someone is taking young women—girls who look an awful lot like Grace did when she was kidnapped so many years ago. When a surge of disappearances brings the investigation to her door, Grace finds herself unwillingly at the center of it all and doing everything she can to keep her distance. Because Grace knows something…something that could change everything. And when the truth comes to light, getting justice for the vanished might be more than Grace can handle alone…
BUT WAIT, THERE'S MORE!
There are so many Texas-connected books publishing this month that we couldn't feature all of them. The following books also publish in May:
BOOKS FOR YOUNG READERS
A Boy and His Goose by Joel Brasier
A Shell is Cozy by Dianna Hutts Aston
Apple Black, Volume 3: Instruments of Vengeance by Odunze Oguguo, Whyt Manga, Saturday AM
Baby Longhorns by John Biemer, Cynthia Meadows Illustrator
Cherish by Tracy Wolff
Dark Island by P.J. Hoover
Dionysus by Eva Pohler
Four Eyes by Rex Ogle and Dave Valeza
Go Play by Kailin Gow & Kira G
Juneteenth by Van G. Garrett
Lia Park and the Heavenly Heirlooms by Jenna Yun
The Night Before Freedom: A Juneteenth Story by Glenda Armand
Riley Weaver Needs a Date to the Gaybutante Ball by Jason June 
The Weight of Everything by Marcia Argueta Mickelson
NONFICTION & POETRY
The Artistic Legacy of Buck Schiwetz by William E. Reaves Jr., Linda J. Reaves
DIG: Unearthing Dinosaurs and Family Bonds by Sarah Wilson
Duty to Serve, Duty to Conscience: The Story of Two Conscientious Objector Combat Medics during the Vietnam War by James C. Kearney, William H. Clamurro
Enjoying Big Bend National Park by Gary Clark
Fires, Floods, Explosions, and Bloodshed: A History of Texas Whiskey by Andrew Braunberg
Flaco's Legacy: The Globalization of Conjunto by Erin B. Bauer
Focused: The Prepared to Win Mindset by JJ Moses
Franklin Smoke: Wood. Fire. Food. by Aaron Franklin, Jordan Mackay
The Ghostly Tales of Dallas by Carie Juettner
His Majesty's Airship by S.C. Gwynne
Historic Buildings of Waco, Texas by Kenneth Hafetepe
Hither Came Conan: The Best Conan Story Is… by Jason M Waltz 
Land Stewardship for Birds by W. Rufus Stephens, Jan Wrede
The Little Book of Mushrooms by Alex Dorr
Magnolia Table, Volume 3: A Collection of Recipes for Gathering by Joanna Gaines
Memoir of a Pandemic: Fighting COVID from the Front Lines to the White House by Brett Giroir
Night Vision by Mariana Alessandri
p.s. i hope this helps by Kayla E. Willis
Raven's Mantle by Raven Harrison
Renewable Energy Integration for Bulk Power Systems: ERCOT and the Texas Interconnection by Pengwei Du
Texas Rangers in the Mexican-American War by William Fox
The Things Not Seen are Eternal by Herman Ellis Dyal (Photographer)
Under the Piñon Tree: Finding a Place in Pie Town by Jerry D. Thompson
West of the Creek: Murder, Mayhem and Vice in Old San Antonio by David Bowser
FANTASY / MYSTERY / SHORT STORIES
Ben: Ben Mitchell/Titus Ray Box Set by Luana Ehrlich
Cobalt by Travis Davis
Fortune Teller by Jana DeLeon
Fungi Foul Play by Vikki Walton
Give Fudge a Chance by Nancy Coco
Lost Lives by J.T. Bishop
The Sorrows of Others by Ada Zhang
Stained Credence by R.N. Sullivan
Veil of Destruction by Vannetta Chapman
Vein Pursuits by Rhett C. Bruno & Jaime Castle
ROMANCE
A Chance for Kellie by Patricia PacJac Carroll
A Match for Cord by Janice Cole Hopkins
Anger Management by Madison McCall
The Billionaire's Fortunate Blizzard by Tamie Dearen
Captured by the Fallen by Samantha Britt
Cole's New Song by Rochelle Bradley
Come Home to the Cowboys by Lacey Davis
The Cowboy's Lucky Lady by Janalyn Knight
Fortune's Runaway Bride by Allison Leigh
The Foster Wife by Cindy Dorminy
Goldeneyes by Delia Latham
Grace: Rescue Me by Patricia PacJac Carroll
Loving the Rancher's Children by Mindy Obenhaus
Maggie's Match by Jill Sanders
The Man She Loves to Hate by Jessica Lemmon
Mistaken Hero by Jo Grafford
Mr. Scandalous by Lori Wilde
Nesting in Texas by Mary Lavoie
Nick: Firebrand Cowboys by Barb Han
Oh So Wrong with Mr. Right by Nadine Gonzalez
Planes, Trains, and All the Feels by Livy Hart
Playing with Fire by Karen Kelley
Ranger's Fury by Sofia Aves
Sebastian by Angel Vane
Seeing Us by Audrey Wick
Silent Deception by Roxanne Rustand
Small Town Splurge by Jenna Brandt
Smoke Screen by Beth Dell
Stranded with a Cowboy by Stacey Kennedy
Tempted at Thoroughbred Lake by Delores Fossen
Tracking the Tiny Target by Connie Queen
Trapped in Texas by Barb Han
The Trouble With A Small Town Cowboy by Debra Clopton
OTHER FICTION
Across Both Sides of the Mirror by Bianca Pensy Aba
The Disenchantment by Celia Bell
Firmament: Humanoid by J. Grace Pennington
Future Proof by Sean Platt & Johnny B. Truant
The Humble Lover by Edmund White
Late Bloomers by Deepa Varadarajan
Uncontrollable by Sara Staggs
Wild Heart of the Crown by Erica Sebree
Witch King by Martha Wells