A spring bouquet of books to delight readers
While romance seems to rule, a variety of titles geared for young readers and others for nonfiction lovers are added to the mix for the best bouquet of spring books -- from Lone Star Lit to you!
Lori Altebaumer
A Far Way to Run is a compelling story about overcoming the past to discover your purpose. This novel chronicles what happens when a woman traumatized by a violent sexual assault must make a life-defining choice to continue hiding, or stand up in the face of evil to save a stranger.
Stephen Baker
A news photographer limps back across the Mexican border. He's bloodied, his cameras smashed. And he carries a menacing message from a notorious drug lord to one of his colleagues. "Tell Tom Harley he's dead meat." This death threat transforms a half-hearted reporter into an unlikely hero and kicks off a rollicking cross-border drama. Roaming from a love next in El Paso's shadeless barrio to a dusty carwash across the river in Juarez, Harley starts to untangle a story in which he's a leading actor. But can he tell the truth once he finds it? In Donkey Show, Stephen Baker weaves a tale of deception, dueling ambitions, and international intrigue—most of it taking place within a 10-minute bike ride of the newsroom. Nearly everyone he encounters, it seems, shapes their stories to fit their dreams. But they must survive the madness for those dreams to come true.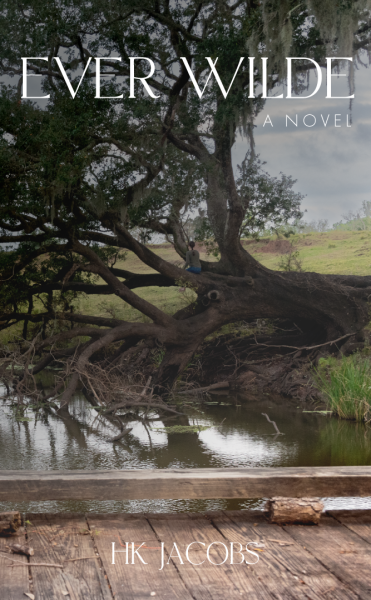 HK Jacobs
Sometimes the end of the story is actually the beginning... Alex Wilde—ICU doctor, world traveler, adventurous heroine. And now wife to the love of her life and one of the wealthiest philanthropists in the world. Life is nothing like she ever pictured. It's even better. But even the happiest of fairy tales comes with a price. When a series of unexpected events threatens the framework of her new life with Ian, Alex retreats to her hometown of Cole's Church, Texas where she is caught up in a web of intrigue from her past. A past that she willfully forgot. Even if the events of that summer put her entire future into motion. Will returning to her roots give her the direction she needs to secure her future happiness with Ian or be the catalyst that tears them apart?
Natalie Walters
In the global race for space domination, a cryptologist must overcome his greatest mistake to help the granddaughter of a nuclear physicist decipher the clues to a top secret nuclear project before it falls into the hands of America's enemies.
Patricia Watts
Roanne, a nice, suburban lady in her sixties who works at a Hallmark shop and volunteers at the Food Bank in Round Rock, Texas, calls her lifelong friend, Connie, confesses to murder, then puts the gun to her own head. Connie, spurred by Roanne's last words about a lifetime of unspoken rage, sets aside her work as a cozy mystery writer and cupcake shop owner to confront the men who have stolen her dignity while she remained silent, including a bully brother, a rapist, and an ex-spouse. On a journey to reclaim her inner power and to make peace with the loss of her treasured friend, Connie's mission is to avoid the tragic path taken by Roanne, but she takes along a gun, just in case. Paper Targets calls us to speak our own narratives, even when that is risky and shows a friendship that transcends time.
Preston Lewis
In the wake of the Lincoln County War, rancher Wes Bracken must fight a corrupt legal system, a duplicitous governor, a ubiquitous political ring, and an evil Jesse Evans if he is to find peace in 1880s New Mexico Territory. Two promises complicate his chances for survival: a pledge not to kill his wife's brother and a commitment to help William H. Bonney earn a governor's pardon for his crimes during the turmoil. If Bracken keeps his promises to his wife and Billy the Kid, he risks an early grave in the same soil that holds so many dead from the Lincoln County War. If he doesn't live up to those pledges, he will dishonor the good name he hopes to build his future upon.
Olivia Gadat
When Alondra and Felipe meet, they each want only one thing: Alondra wants to go to St. Louis to find her birth family, and Felipe wants to deliver his prize stallion to his ranch in New Mexico. Captain Baca of the Mexican army wants each of them: Alondra for stabbing him and Felipe for refusing to give him his prize stallion. Together, with their companions Lalo and Clory, they race across Texas, pursued by the Mexican Army, battling the elements, and hiding from the Comanche and Apache. Each mile finds them falling deeper and deeper in love, even with all odds against them. Skylark Dancing by Olivia Godat shows that true love and honor can overcome adversity.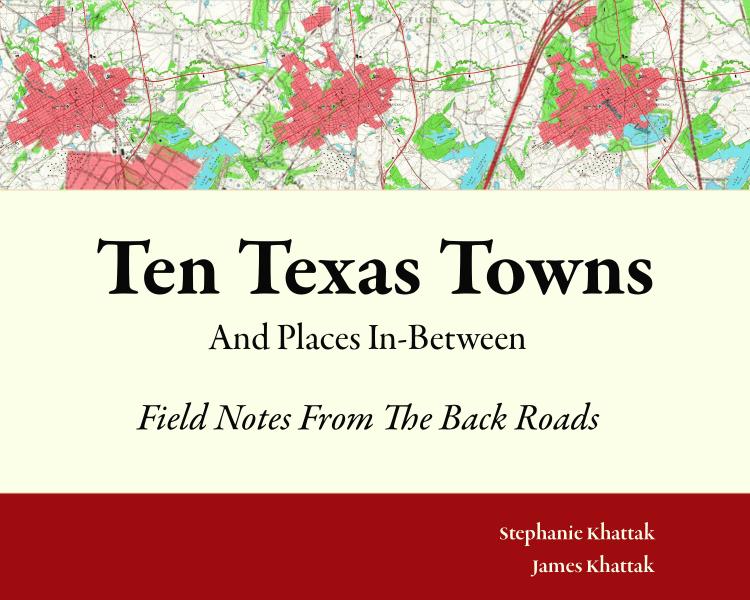 Ten Texas Towns and Places In Between
Stephanie Khattak and James Khattak
A Texas travel guide and fine art book in one, this hardbound volume combines professional photography and unique observations to share ten of K.Co's favorite small Texas towns along with a few additional notable stops. These destinations are local gems in many Texas regions. Their history, culture and personality made them stand out, and this heirloom book captures each special sense of place.
Becky Wade
When Luke Dempsey's fellow inmate lay dying, Luke promised to protect the man's daughter, Finley, and help her find the treasure he had hidden. Upon Luke's release, he and Finley uncover the clues, and their reasons for resisting each other begin to crumble. Luke will shield her from unseen threats, but who's going to shield him from losing his heart?
Michael Jimerson
For thirty years, E.J. Kane exemplified perfection in law enforcement. But when he loses a son to the war on terror in Afghanistan, both his marriage and his career as a Texas Ranger are crushed. Incapable of acknowledging his daughter's drug addiction, she ends up sex trafficked. His last chance job as head of security at an energy company pulls him into the romantic clutches of a ruthless businesswoman known as Widow Welchel. She allies with a sovereign citizen group stealing casinghead gas, also known as white gold. Can he hold fast to ancient notions of honor while using twenty-first century technology to end the killing and restore his family?
Jennifer Silverwood
In a single night of madness, Amie won the battle and lost the two people she loved most. Haunted by the ghosts of her past, Amie strikes a pact with an ancient being called The Storyteller. In order to see Emrys again, they must put aside their blood feud, and cross the veil to a place of spirits and monsters.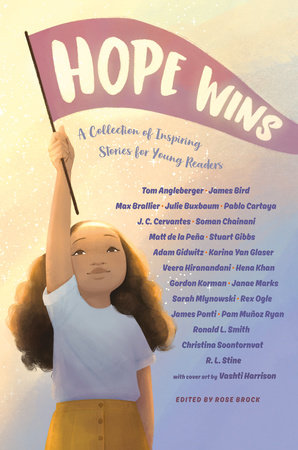 Rose Brock, editor
In a collection of personal stories and essays, award-winning and bestselling artists from Matt de la Peña and Veera Hiranandani to Max Brallier and R.L. Stine write about how hope always wins, even in the darkest of times.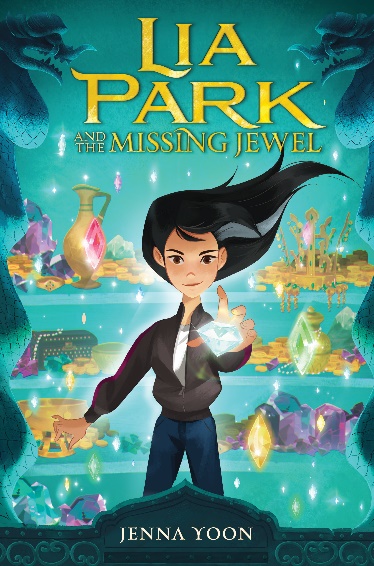 Lia Park and the Missing Jewel
Jenna Yoon
Perfect for fans of the Storm Runner and Aru Shah series, this thrilling middle grade fantasy follows a young girl who must venture to the undersea kingdom of the Dragon King in Korea to save her parents from an evil diviner spirit.

Twelve-year old Lia Park just wants to fit in. Her parents work with a mysterious organization that makes them ridiculously overprotective. Lia's every move has been scrutinized since she was born, and she'd love to have the option of doing something exciting for once. So when she gets invited to the biggest birthday party of the year—and her parents say she can't go—Lia sneaks out.
Cathy Camper, Illustrated by Raul the Third
Humor, Spanish, and lowriders come together in this rollicking journey through the bumpy terrain of new friends, climate change, and standing up for what you believe in. ¡Vámonos!
Kat Fajardo
Rising star Kat Fajardo's debut middle-grade graphic novel is about a girl who would rather do anything other than celebrate her quinceañera!
Sergio Troncoso
Three teenagers are traveling northeast in a navy blue Ford pickup. Turi has fled his abusive family to see the beautiful New England landscape he's always dreamed about. Arnulfo is undocumented and wants only to find someplace to work and live. Molly seeks a new life far away from her nowhere Missouri town. Turi and Arnulfo are best friends. Molly and Turi are falling in love.
Rebecca Balcarcel
Injured soccer star Luz is having a hard enough time reframing her identity as a computer programmer, but when her father reveals a secret from his native Guatemala, she learns what it means to truly start over — by first opening her heart.
Donalynn Miller and Teri Lesesne
The Joy of Reading is a guide for teachers, librarians, administrators, and families to create the conditions for joyful reading. Donalyn Miller and Teri Lesesne draw from their decades of work with students, teachers, and librarians, providing practices that nurture joy while identifying factors that destroy joy, all with a clear understanding of the realities of today's classrooms and libraries.
Unsettled Land: From Revolution to Republic, the Struggle for Texas
Sam W Haynes
 
The Texas Revolution has long been cast as an epic episode in the origins of the American West. As the story goes, larger-than-life figures like Sam Houston, David Crockett, and William Barret Travis fought to free Texas from repressive Mexican rule. In Unsettled Land, historian Sam Haynes reveals the reality beneath this powerful creation myth. He shows how the lives of ordinary people—white Americans, Mexicans, Native Americans, and those of African descent—were upended by extraordinary events over twenty-five years. After the battle of San Jacinto, racial lines snapped taut as a new nation, the Lone Star republic, sought to expel Indians, marginalize Mexicans, and tighten its grip on the enslaved.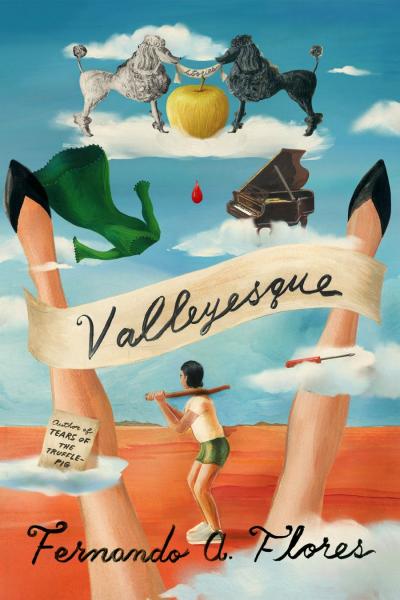 Fernando A. Flores
The stories in Valleyesque dance between the fantastical and the hyperreal with dexterous, often hilarious flair. A dying Frédéric Chopin stumbles through Ciudad Juárez in the aftermath of his mother's death, attempting to recover his beloved piano that was seized at the border, while a muralist is taken on a psychedelic journey by an airbrushed Emiliano Zapata T-shirt. A woman is engulfed by a used-clothing warehouse with a life of its own, and a grieving mother breathlessly chronicles the demise of a town decimated by violence. In two separate stories, queso dip and musical rhythms are bottled up and sold for mass consumption. And in the final tale, Flores pieces together the adventures of a young Lee Harvey Oswald as he starts a music career in Texas.
BUT WAIT, THERE'S MORE!
There are so many Texas-connected books publishing this month that we couldn't feature all of them. The following books also publish in May:
Children and Young Adult
Ashur's Tears by Bill Riley
Beauty and the Besharam by Lillie Vale
Breathe and Count Back from Ten by Natalia Sylvester
Bubbles by Mark Huffman
The Crocodile Bride by Ashleigh Bell Pedersen
Finding Jupiter by Kelis Rowe
Flip the Script by Lyla Lee
Guardians of the Sea by Eva Pohler
The Juneteenth Story by Alliah L. Agostini
Just Your Local Bisexual Disaster by Andrea Mosqueda
Twelfth by Janet Key
Essays and Poetry
Climate   by Julie Carr and Lisa Olstein
Selena Didn't Know Spanish Either by Marisa Tirado
History
A Guide to the Historic Architecture of Glen Rose, Texas by T. Lindsay Baker, Paul V. Chaplo
James Ferdinand McCan : Painting a Historical Portrait of Texas, 1895–1925 by M. M. McAllen
Money, Murder, Sex, and Beer: : The Texas Trial of Emma Burgemeister by Robert Gulley
Who Can Hold the Sea: The U.S. Navy in the Cold War 1945-1960 by James D. Hornfischer
Other Nonfiction
DJ Screw: A Life in Slow Revolution by Lance Scott Walker
Last Gangster in Austin: Frank Smith, Ronnie Earle, and the End of a Junkyard Mafia by Jesse Sublett
Lift for Principals : Growing Teachers to Be Their Best Selves by Dr. Walter Peddy
The Road to J.O.Y. by Scott Drew
Stonger Than I Thought by Nancy Orman
You Forgot to Mention : Tips for Parents by Parents by Tiffany Parker
Fantasy, Horror, and Thriller
All These Subtle Deceits by C.S. Humble
Every Cloak Rolled in Blood by James Lee Burke
Eye for an Eye by Joseph Gage
Fae Rising by Rose Garcia
Hostile Intent by Don Bentley
Hunger by Nicole Ferrell
On a Quiet Street by Seraphina Nova Glass
The Truth About Shadows by Amanda Arista
Romance
A Promise Engraved     Liz Tolsma
Always Faithful by John C. Kerr
An Affair at Stonecliff by Candace Camp
Barefoot and Pregnant for Fun and Profit by Madison McCall
Courageous Discomfort by Shanterra McBride, Rosalind Wiseman
Felicity's Fortune by Kara O'Neal
Finding Love in San Antonio by Miralee Ferrell and Kimberly Rose Johnson
Flipping the Script by Amy Kathryn Jones
Maybe Now by Colleen Hoover
Midnight Dunes by Laura Griffin
Mustique Island by Sarah McCoy
My Summer Darlings by May Cobb
Smooth Talking Texan by Katherine Garbera
Something Blue: A Sweet Romance Anthology by various authors
Sophia's Schooling by Maggie Sims
The Golden Season by Madeline Kay Sneed
Zodiac Encounters (anthology) by Mia London
Other Fiction
A Midsummer Night's Fudge by Nancy J Coco
For Love and Glory by Cindy Bonner
Saint Sebastian's Abyss by Mark Haber