Children's Picture Book / Humor / Stories in Verse
Publisher: Atheneum / Caitlyn Dlouhy Books
Date of Publication: June 11, 2019
Number of Pages: 40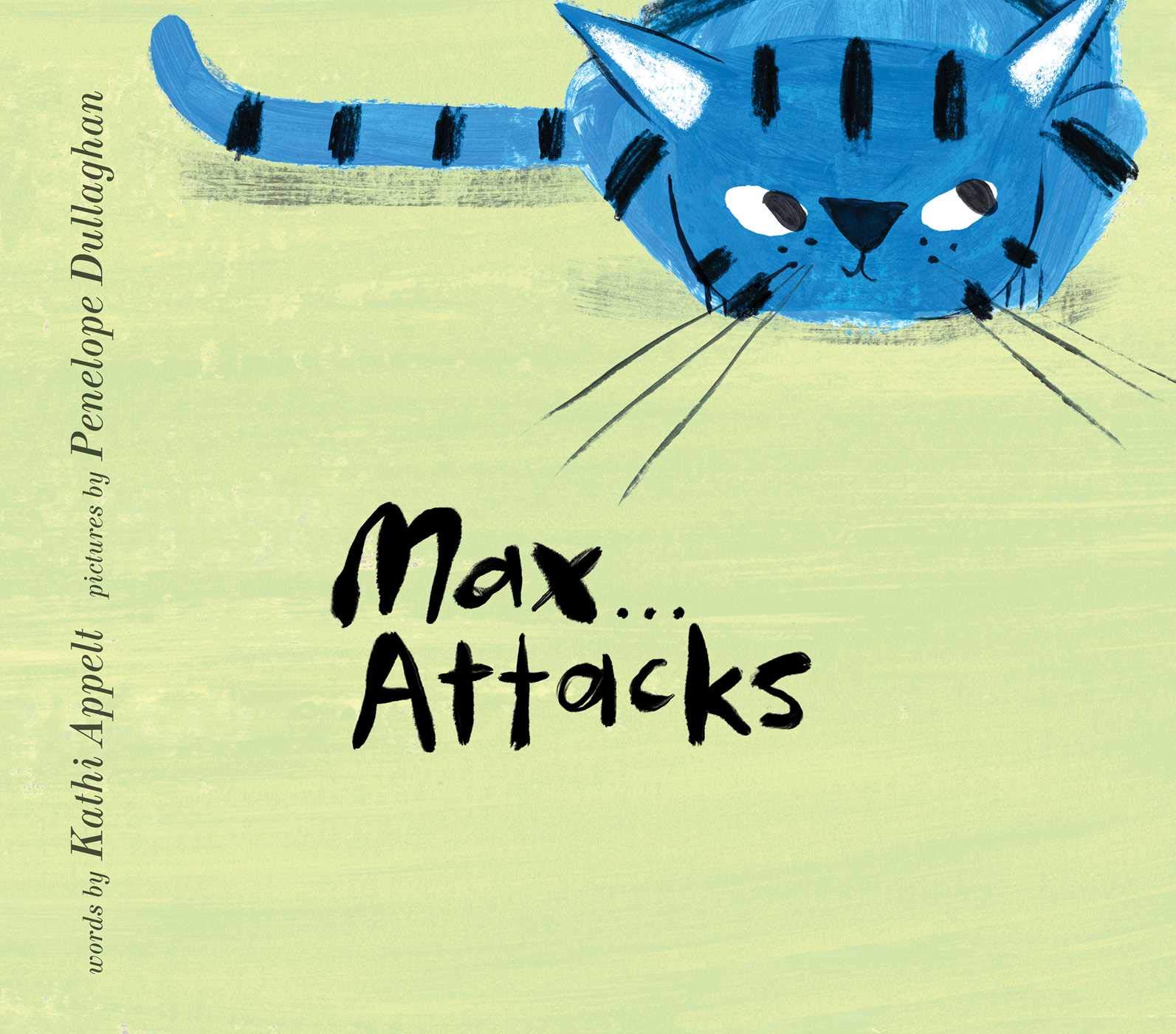 Fish and birds and lizards and socks…is there anything Max won't attack? 
Watch your ankles and find out in this clever, rhyming picture book about a very naughty kitty cat.
Max is a cat. He attacks. From socks to strings to many a fish, attacking, for Max, is most de-lish. But how many of these things can he actually catch? Well, let's just say it's no even match.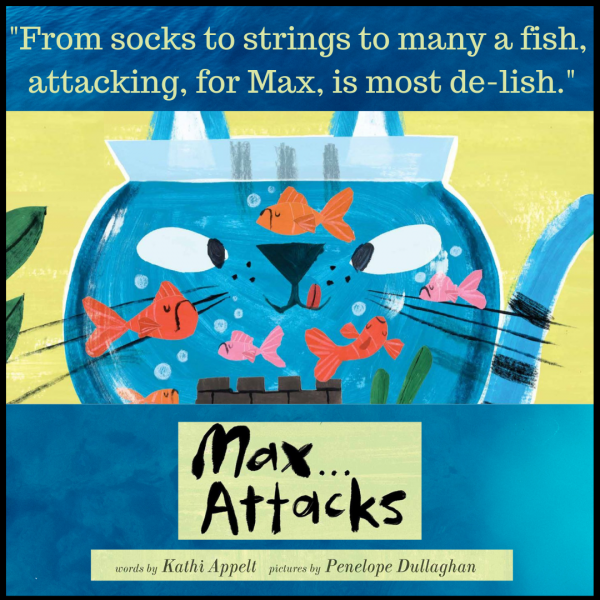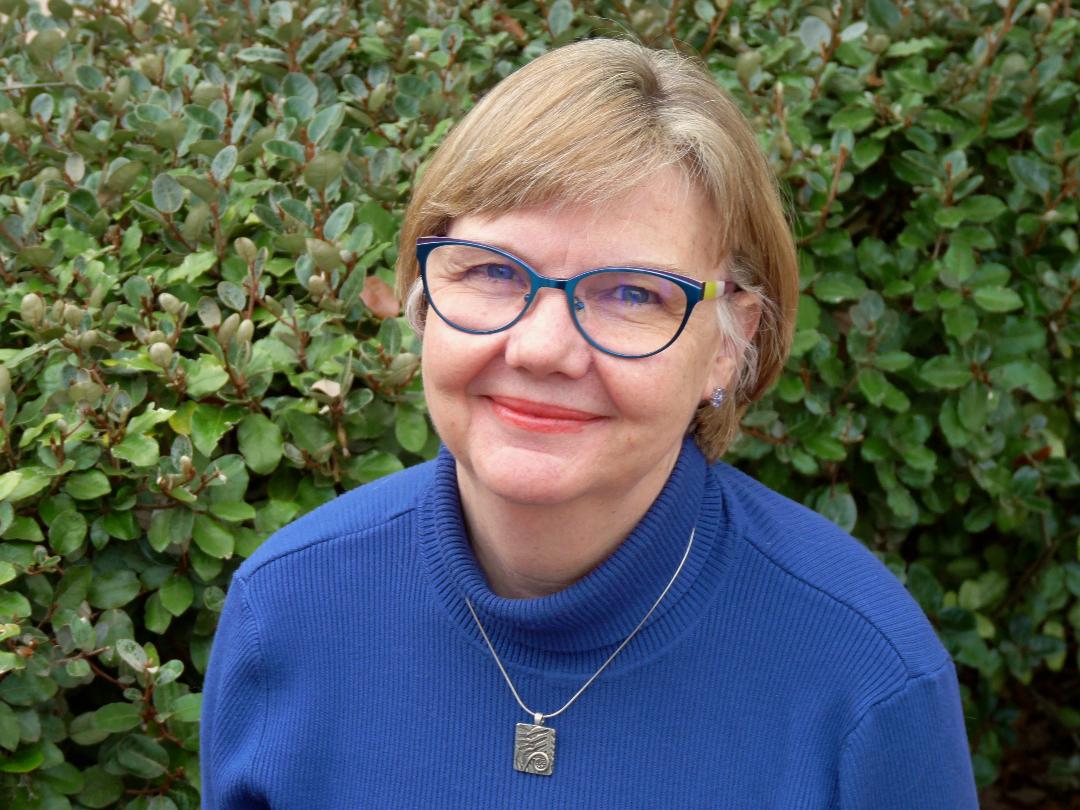 Kathi Appelt is the author of the Newbery Honoree, National Book Award finalist, PEN USA Literary Award–winning, and bestselling The Underneath as well as the National Book Award finalist The True Blue Scouts of Sugar Man Swamp, Maybe a Fox (with Alison McGhee), Keeper, and many picture books including Counting Crows and Max … Attacks. 
She has two grown children and lives in College Station, Texas, with her husband and their six cats. She serves as a faculty member at Vermont College of Fine Arts in their MFA in Writing for Children and Young Adults program.
Twitter ║ Facebook ║ Instagram ║ Pinterest
Goodreads  ║  BookBub  ║  Amazon Author Page ║  Website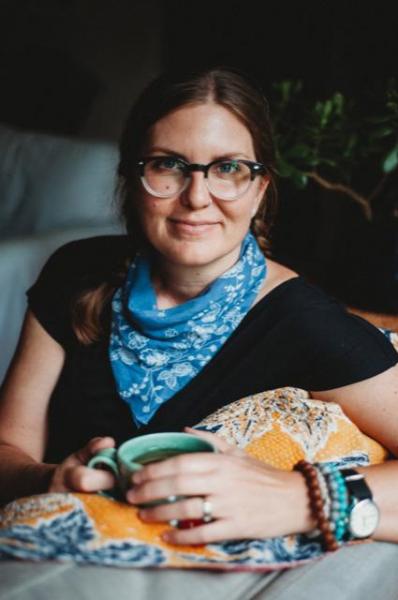 Penelope Dullaghan is an award-winning illustrator whose work includes illustrations for ad campaigns, book publishers, magazines, newspapers, products, videos and most recently, children. Max … Attacks is her debut picture book.
Penelope works from her home studio in Indianapolis, Indiana where she also home schools her daughter, plays in the river behind her house, and tends to her front-yard garden.
She is especially interested in collaborating with brands that support sustainability, simplicity, and wellness. Connect with Penelope on her Website.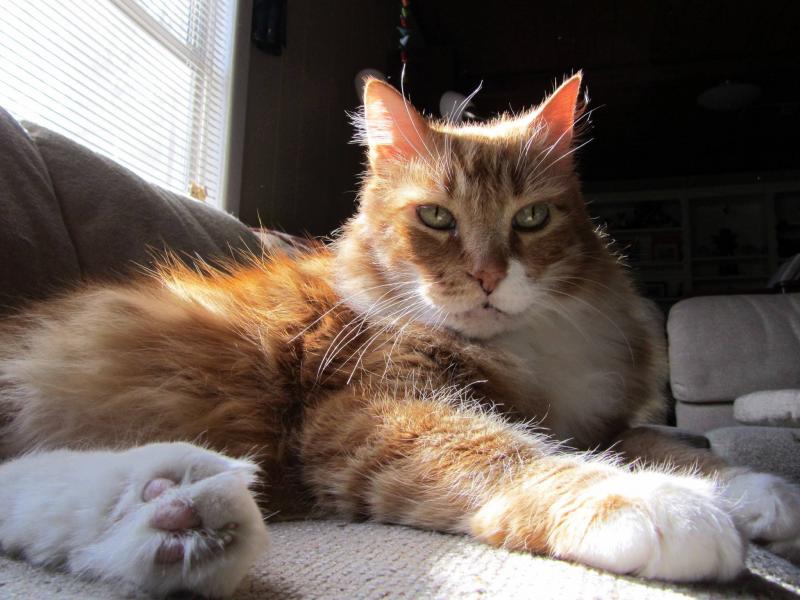 The real Max was neither blue, nor did he have a switchy tail. In fact, he didn't have a tail at all. He was an American Bobtail, almost fire red, and in his prime he weighed in at over twenty pounds. For seventeen years, he served as best friend and roommate to the author's oldest son Jacob Appelt, who adopted Max from the local animal shelter. Together they wrote music, traveled, entertained friends and family, and kept an eye on the neighborhood parrots. Even though Max was famous for attacking anything that moved, he was, and always will be, the biggest, sweetest cat ever! 
And many thanks to Jacob for the line: "a mighty nap attacked our Max." Best line in the book!
Participating blogs. Click for direct links to the blitz posts.
Giveaway ended 6/22/2019