Join us on Book Blog Tour!
Saturday, February 12, 2022
MARS ADRIFT
THE HALO TRILOGY: BOOK 3
by KATHLEEN McFALL + CLARK HAYS
Categories: Science Fiction / Detective (Hard-Boiled) / Mystery
Publisher: Pumpjack Press
Date of Publication: February 14, 2022
Number of Pages: 300 pages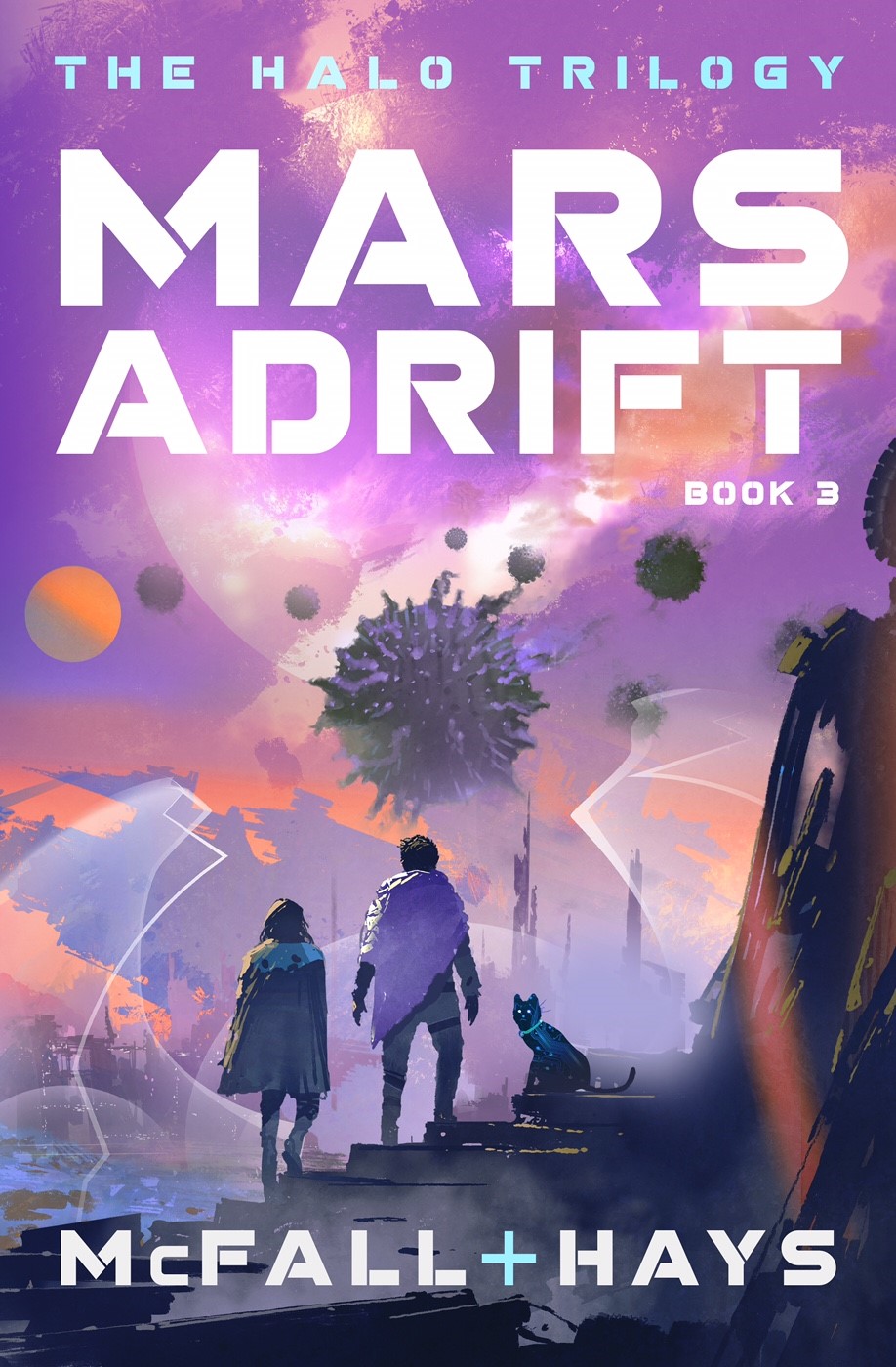 ABOUT THE BOOK: An interplanetary mystery and a searing critique of the contemporary billionaire quest for Mars. The year is (still) 2188 and Crucial Larsen is officially done with Mars. But just as he's set to head back to his beloved Earth, meteors crash into the orbital platforms, ravage the luxury domes and knock Halo—the powerful AI running Mars and Earth—offline. And this is no random cosmic event. An invading force has the technology to redirect space rocks at will and intends to level the Five Families.
Their first act? Put a bounty on missing Staff Scientist Melinda Hopwire, Crucial's ex-lover—the only person left alive who can find the back-up servers to introduce the AI empathy hack, the endgame of the beleaguered Resistance. Crucial has to claw his way across the deadly Choke armed with nothing more than a glue gun, expired maple rum and Sanders, a malfunctioning cybanism, to find Mel and her synthetic perma-kitten Wisp. If he fails, it's the end for both planets.
CLICK TO PURCHASE!
ABOUT THE AUTHORS: Clark and Kathleen wrote their first book together in 1999 as a test for marriage. They passed.  Mars Adrift is their tenth co-authored book.
PUMPJACK PRESS
◆  WEBSITE  ◆ 
THE AUTHORS ON:
◆ FACEBOOK ◆  INSTAGRAM ◆ 
CONNECT WITH KATHLEEN:
◆ AMAZON ◆ GOODREADS ◆ 
◆ FACEBOOK ◆ TWITTER ◆
CONNECT WITH CLARK:
◆AMAZON ◆GOODREADS◆
◆ FACEBOOK ◆ TWITTER◆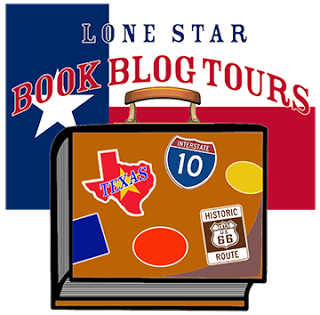 Click the blog names for direct links to book reviews.
| | | |
| --- | --- | --- |
| 2/14/22 | Review | |
| 2/14/22 | Review | |
| 2/14/22 | BONUS Promo | |
| 2/15/22 | Review | |
| 2/15/22 | Review | |
| 2/15/22 | BONUS Promo | |
| 2/16/22 | Review | |
| 2/16/22 | Review | |
| 2/17/22 | Review | |
| 2/17/22 | Review | |
| 2/18/22 | Review | |
| 2/18/22 | Review | |
| 2/18/22 | BONUS Promo | |
|   |   |   |
Giveaway runs February 14-midnight, CDT, February 21, 2022