Whether your thing is the Beatitudes or the Go-Go's, we've got you covered
That ol' groundhog didn't see his shadow, which is supposed to mean an early spring, and we sure hope that's true after the snows of February. Whatever the Texas weather does, we can count on March delivering great Texas books. We've got much-anticipated literary fiction, war and peace, con men, artists, cowgirl poetry, the evergreen cowboys of romance, a celebration of the 19th Amendment in quilts, the DAWGs of Dalhart and Hank the Cowdog, graphic novels, Joe Holley, the Sermon on the Mount, and rock 'n' roll. Your Lone Star Lit is as eclectic as your Lone Star weather!
Elizabeth Wetmore  
It's February 1976, and Odessa, Texas, stands on the cusp of the next great oil boom. While the town's men embrace the coming prosperity, its women intimately know and fear the violence that always seems to follow. In the early hours of the morning after Valentine's Day, fourteen-year-old Gloria Ramírez appears on the front porch of Mary Rose Whitehead's ranch house, broken and barely alive. The teenager had been viciously attacked in a nearby oil field—an act of brutality that is tried in the churches and barrooms of Odessa before it can reach a court of law. When justice is evasive, the stage is set for a showdown with potentially devastating consequences.
Valentine is a haunting exploration of the intersections of violence and race, class and region in a story that plumbs the depths of darkness and fear yet offers a window into beauty and hope. Told through the alternating points of view of indelible characters who burrow deep in the reader's heart, this fierce, unflinching, and surprisingly tender novel illuminates women's strength and vulnerability, and reminds us that it is the stories we tell ourselves that keep us alive.
Georgia O'Keeffe's Wartime Texas Letters
Amy Von Lintel (Author), Bonney MacDonald (Foreword)
In 1912, at age twenty-four, Georgia O'Keeffe boarded a train in Virginia and headed west, to the prairies of the Texas Panhandle, to take a position as art teacher for the newly organized Amarillo Public Schools. Subsequently she would join the faculty at what was then West Texas State Normal College (now West Texas A&M University). Already a thoroughly independent-minded woman, she maintained an active correspondence with her future husband, photographer Alfred Stieglitz, and other friends back east during the years she lived in Texas.
Amy Von Lintel brings to readers the collected O'Keeffe correspondence and added commentary and analysis, shining fresh light on a period of the artist's life she characterizes as "some of the least appreciated in the vast O'Keeffe scholarship," but also as "a time when she discovered her own voice as a young, successful, and independent woman . . . a dedicated faculty member at a brand-new college . . . a vibrant social butterfly . . . a progressive woman who spoke her mind and fought for her beliefs to be heard."
[Ghost Notes]: Pioneering Spirits of Texas Music 
Michael Corcoran (Author), Tim Kerr (Illustrator)
"Ghost notes" is a musical term for sounds barely audible, a wisp lingering around the beat, yet somehow driving the groove. The Texas musicians profiled here, ranging from 1920s gospel performers to the first psychedelic band, are generally not well known, but the impact of their early contributions on popular music is unmistakable. This beautiful Tim Kerr-illustrated collection provides more background on the Texas from which these artists sprang, fully formed.
Readers will learn about the black gay couple from Houston who inspired the creation of rock 'n' roll, as well as the true story of the origin of Western Swing. They will learn about "the first family of Texas music" and the birth of boogie-woogie, the dirt-poor singers and the ballad collectors who saved folk songs during the Depression, and the accordeonista whose musical legacy was never contained on recordings but was passed on by his protégé. The pioneers of modern times include the Dallas rapper who became the wordsmith of gangsta rap, the sheriff's son from Dumas who produced the signature tunes of Frank Sinatra and Dean Martin, and the blind lounge singer Kenny Rogers called the greatest musician he's ever known. 
Bluffing Texas Style: The Arsons, Forgeries, and High-Stakes Poker Capers of Rare Book Dealer Johnny Jenkins 
Michael Vinson  
In 1989 a woman fishing in Texas on a quiet stretch of the Colorado River snagged a body. Her "catch" was the corpse of Johnny Jenkins, shot in the head. His death was as dramatic as the rare book dealer's life, which read, as the Austin American-Statesman declared, "like a bestseller." In 1975 Jenkins had staged the largest rare book coup of the twentieth century—the purchase, for more than two million dollars, of the legendary Eberstadt inventory of rare Americana, a feat noted in the New York Times and the Wall Street Journal. His undercover work for the FBI, recovering rare books stolen by mafia figures, had also earned him headlines coast to coast, as had his exploits as "Austin Squatty," playing high stakes poker in Las Vegas. But beneath such public triumphs lay darker secrets. 
At the time of his death, Jenkins was about to be indicted by the ATF for the arson of his rare books, warehouse, and offices. Another investigation implicated Jenkins in forgeries of historical documents, including the Texas Declaration of Independence. Rumors of million-dollar gambling debts at mob-connected casinos circulated, along with the rumblings of irate mafia figures he'd fingered and eccentric Texas collectors he'd cheated. Had he been murdered? Or was his death a suicide, staged to look like a murder? How Jenkins, a onetime president of the Antiquarian Booksellers Association of America, came to such an unseemly end is one of the mysteries Michael Vinson pursues in this spirited account of a tragic American life. Entrepreneur, con man, connoisseur, forger, and self-made hero, Jenkins was a Texan who knew how to bluff but not when to fold.
Donald Judd Spaces: Judd Foundation New York & Texas 
Donald Judd (Author), Flavin Judd (Editor), Rainer Judd (Editor), Judd Foundation (Editor)
This book presents an unprecedented visual survey of the living and working spaces of the artist Donald Judd in New York and Texas. Filled with newly commissioned and previously unpublished archival photographs alongside five essays by the artist, this book provides an opportunity to explore Judd's personal spaces, which are a crucial part of this revered artist's oeuvre. From a nineteenth-century cast-iron building in Manhattan to an extensive ranch in the mountains of western Texas, this book details the interiors, exteriors, and lands surrounding the buildings that comprise Judd's extant living and working spaces.
Readers will discover how Judd developed the concept of permanent installation at Spring Street in New York City, with artworks, furniture, and decorative objects striking a balance between the building's historic qualities and his own architectural innovations. His buildings in Marfa, Texas, demonstrate how Judd reiterated his concept of integrative living on a larger scale, extending to the reaches of the Chinati Mountains at Ayala de Chinati, his 33,000-acre ranch south of the town. Each of the spaces was thoroughly considered by Judd with resolute attention to function and design. From furniture to utilitarian structures that Judd designed himself, these residences reflect Judd's consistent aesthetic. His spaces underscore his deep interest in the preservation of buildings and his deliberate interventions within existing architecture.
Sabotaged: Dreams of Utopia in Texas 
James Pratt 
Alongside the various people moving into and through the nineteenth-century Texas frontier was a group of European intellectuals bent on establishing a socialist utopia near the hamlet of Dallas. Their inspiration, French philosopher Charles Fourier, envisioned a society in which basic human ambitions would be expressed and cultivated, tied together by the bonds of emotion. Fourier's self-appointed disciple Victor Considerant led the establishment of La Réunion in 1855, organized under a Paris stock company. James Pratt weaves together the dramatic story of this utopia: the complex tale of a diverse group of Europeans who sought a new society but were forced to face the realities of life in nineteenth-century Texas. 
Considerant's followers endured a long ocean voyage with Spanish gunboats following in their Caribbean wake. They brushed blooming magnolias through Buffalo Bayou between Galveston Bay and Houston—so narrow a channel that two ships could not pass simultaneously. They walked for three weeks across barren country, came into conflict with the Texas legislature over land, and had to buy their stolen horses back from Chief Ned, a famous Delaware Indian living in Texas. They were buffeted in the rising political winds of abolition, and droughts ruined their crops. In the end, however, it was their flamboyant leader Victor Considerant who sabotaged their dream.
Sutherland Springs: God, Guns, and Hope in a Texas Town 
Joe Holley  
Sutherland Springs was the last place anyone would have expected to be victimized by our modern-day scourge of mass shootings. Founded in the 1850s along historic Cibolo Creek, the tiny community, named for the designated physician during the siege of the Alamo, was once a vibrant destination for wealthy tourists looking to soak up the "cures" of its namesake mineral springs. By November 5, 2017, however, the day a former Air Force enlistee opened fire in the town's First Baptist Church, Sutherland Springs was a shadow of its former self. Twenty-six people died that Sunday morning, in the worst mass shooting in a place of worship in American history.
Holley, who roams the Lone Star State as the "Native Texan" columnist for the Houston Chronicle and earned a Pulitzer- Prize nomination for his editorials about guns, spent more than a year embedded in the community. Long after most journalists had left, he stayed with his fellow Texans, getting to know a close-knit group of people— victims, heroes, and survivors. Holley shows how they work to come to terms with their loss and to rebuild shattered lives, marked by their deep faith in God and in guns. He also uses Sutherland Springs' unique history and its decades-long decline as a prism for understanding how an act of unspeakable violence reflects the complicated realities of Texas and America in the twenty-first century.
Out of the Embers (Mesquite Springs)
Amanda Cabot  
Ten years after her parents were killed, Evelyn Radcliffe is once more homeless. The orphanage that was her refuge and later her workplace has burned to the ground, and only she and a young orphan girl have escaped. Convinced this must be related to her parents' murders, Evelyn flees with the girl to Mesquite Springs in the Texas Hill Country and finds refuge in the home of Wyatt Clark, a talented horse rancher whose plans don't include a family of his own. 
At first, Evelyn is a distraction. But when it becomes clear that trouble has followed her to Mesquite Springs, she becomes a full-blown disruption. Can Wyatt keep her safe from the man who wants her dead? And will his own plans become collateral damage?
Deb Olin Unferth  
Two auditors for the US egg industry go rogue and conceive a plot to steal a million chickens in the middle of the night―an entire egg farm's worth of animals. Janey and Cleveland―a spirited former runaway and the officious head of audits―assemble a precarious, quarrelsome team and descend on the farm on a dark spring evening. A series of catastrophes ensues.
Deb Olin Unferth's wildly inventive novel is a heist story of a very unusual sort. Swirling with a rich array of voices, Barn 8 takes readers into the minds of these renegades: a farmer's daughter, a former director of undercover investigations, hundreds of activists, a forest ranger who suddenly comes upon forty thousand hens, and a security guard who is left on an empty farm for years. There are glimpses twenty thousand years into the future to see what chickens might evolve into on our contaminated planet. We hear what hens think happens when they die. In the end the cracked hearts of these indelible characters, their earnest efforts to heal themselves, and their radical actions will lead them to ruin or revelation.
Richard Z. Santos 
Charles O'Connell is riding an epic losing streak. Having worked in politics since college, he is used to losing races, but he never imagined that his most recent candidate would end up in jail and that he would also need an attorney. His euphoria at not joining his boss in prison is short-lived no one will hire him now, his credit cards are maxed out and his marriage is on the rocks. An unexpected offer to work in Santa Fe, New Mexico, doing public relations for a firm building the city's new airport feels like an opportunity to start fresh and make connections with powerful people out west. But when the construction crew unearths a skeleton, Charles' fresh start turns into another disaster. Soon, a group of Apache claims the site holds Geronimo's secret grave.
Soon Charles realizes everyone has an agenda and numerous dark secrets threaten to erupt. Gabriel Luna, one of the laborers present when the skeleton is unearthed, is willing to do just about anything to reconnect with his teenage son. Cody Branch, an ambitious, powerful millionaire, plans to leverage the deal to enrich himself. And there's his wife, Olivia Branch, who has a surprising connection to Charles' past and desperately needs his help. Surrounded by deception on all fronts, including his own lies to himself and his wife, Charles falls into a whirlwind of fraud, betrayal and double crosses. This riveting novel barrels through the New Mexican landscape in an exploration of innocence and guilt, power and wealth, and the search for love and happiness.
Anne Bustard 
Glory Bea Bennett knows that miracles happen in Gladiola, Texas, population 3,421. After all, her grandmother—the best matchmaker in the whole county—is responsible for thirty-nine of them. Now, Glory Bea needs a miracle of her own. The war ended three years ago, but Glory Bea's father never returned home from the front in France.
Glory Bea understands what Mama and Grams and Grandpa say—that Daddy died a hero on Omaha Beach—yet deep down in her heart, she believes Daddy is still out there. When the Gladiola Gazette reports that one of the boxcars from the Merci Train (the "thank you" train)—a train filled with gifts of gratitude from the people of France—will be stopping in Gladiola, she just knows daddy will be its surprise cargo.
Chera Hammons 
Maps of Injury tracks territory from the body to heredity, Southwestern country roads to horse-mottled pastures, and the kitchen sink to the well outside the house from which it is fed as these poems contemplate a woman's autonomy within her landscape. Here is a wife, daughter, and horsewoman coming to terms with chronic illness and the lingering effects of a previous abusive marriage. The injury mapped across this narrative inspires endearment for creatures bridled, companioned, or left by the roadside to die.
Hammons shows us how love looks with every poetic line she worries into a body's history even after it's gone. A suffering horse is coaxed into its grave and there breathes its last before earth covers it. An unidentified body is found in a field where people come to examine and perhaps claim it as the speaker considers her own worth. It is a worth seemingly altered by an ill body which has been coarsely examined by doctors, by loved ones, by strangers, and in relation to the women in the speaker's past who dealt with terminal diseases. She wonders: who will remember her after she dies? How will her attachments be memorialized? Will future generations, at seeing how a body lies in a grave and what sickness still eats at the bones, know that she was wanted? Animals both wild and domestic alight and fade into these questions and the landscapes that consume them. Here the body's sovereignty is considered within the relationships that interpret it from the outside—relationships that the woman understands, in all of their imposition and dismissal, are also evidence that she has been loved.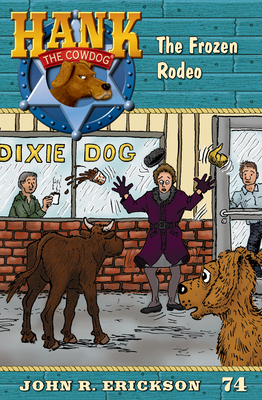 The Frozen Rodeo (Hank the Cowdog) 
John R. Erickson  (Author), Gerald L. Holmes (Illustrator)
It's early January on Hank's ranch when Slim and Loper receive word that an ice storm is headed their way. However, just as they're about to prepare the cattle and stock tanks at the ranch to safely weather the storm, Deputy Kile calls with some bad news. It seems that one of their electric fences has short-circuited, and some of their wheat pasture steers have strayed into town and onto the Twitchell golf course! Slim saddles up his horse and heads off to retrieve the steers—with Hank's help of course—but a few mishaps delay his cowboying just long enough to coat Twitchell in ice and turn his steer-roping adventure into a rip-roaring frozen rodeo!
War and Peace on the Rio Grande Frontier, 1830–1880 (Volume 1)
Miguel Ángel González-Quiroga Ph.D. 
The historical record of the Rio Grande valley through much of the nineteenth century reveals well-documented violence fueled by racial hatred, national rivalries, lack of governmental authority, competition for resources, and an international border that offered refuge to lawless men. Less noted is the region's other everyday reality, one based on coexistence and cooperation among Mexicans, Anglo-Americans, and the Native Americans, African Americans, and Europeans who also inhabited the borderlands. War and Peace on the Rio Grande Frontier, 1830–1880 is a history of these parallel worlds focusing on a border that gave rise not only to violent conflict but also cooperation and economic and social advancement. 
Meeting here are the Anglo-Americans who came to the border region to trade, spread Christianity, and settle; Mexicans seeking opportunity in el norte; Native Americans who raided American and Mexican settlements alike for plunder and captives; and Europeans who crisscrossed the borderlands seeking new futures in a fluid frontier space. Historian Miguel Ángel González-Quiroga draws on national archives, letters, consular records, periodicals, and a host of other sources to give voice to borderlanders' perspectives as he weaves their many, varied stories into one sweeping narrative. The tale he tells is one of economic connections and territorial disputes, of refugees and bounty hunters, speculation and stakeholding, smuggling and theft and other activities in which economic considerations often carried more weight than racial prejudice.
Christina Soontornvat  
All light in Chattana is created by one man—the Governor, who appeared after the Great Fire to bring peace and order to the city. For Pong, who was born in Namwon Prison, the magical lights represent freedom, and he dreams of the day he will be able to walk among them. But when Pong escapes from prison, he realizes that the world outside is no fairer than the one behind bars. The wealthy dine and dance under bright orb light, while the poor toil away in darkness. Worst of all, Pong's prison tattoo marks him as a fugitive who can never be truly free. 
Nok, the prison warden's perfect daughter, is bent on tracking Pong down and restoring her family's good name. But as Nok hunts Pong through the alleys and canals of Chattana, she uncovers secrets that make her question the truths she has always held dear. Set in a Thai-inspired fantasy world, Christina Soontornvat's twist on Victor Hugo's Les Misérables is a dazzling, fast-paced adventure that explores the difference between law and justice—and asks whether one child can shine a light in the dark.
Our Good Crisis: Overcoming Moral Chaos with the Beatitudes 
Jonathan K. Dodson  
We live in an age of crisis. Financial crisis, political crisis, environmental crisis―the list goes on. We're confronted with calamity every time we read the headlines. But behind each of these lurks another kind of crisis, one we find harder to define: a moral crisis―a crisis of goodness. Behind financial crisis is unrestrained greed; behind political crisis is the lust for power. To properly address the crises that plague our world, we must be formed as people of moral goodness. We must cultivate virtue. But the cultural headwinds are strong: outrage and fragility, persecution and affluence, injustice and impurity.
In this wise and practical book, Pastor Jonathan Dodson takes us back to the Beatitudes, the centerpiece of Jesus's famous Sermon on the Mount. Dodson examines each of the Beatitudes in the context of the new morality that buffets our society today, presenting a compelling portrait of the truly good life, both personal and social. Jesus's vision of the good is stunning: heaven meets earth, mercy triumphs over judgment, peace transcends outrage, grace upends self-righteousness. Here is an account, not of dos and don'ts, but of genuine moral flourishing.
Follow the Angels, Follow the Doves: The Bass Reeves Trilogy, Book One 
Sidney Thompson  
Follow the Angels, Follow the Doves is an origin story in the true American tradition. Before Bass Reeves could stake his claim as the most successful nineteenth-century American lawman, arresting more outlaws than any other deputy during his thirty-two-year career as a deputy US marshal in some of the most dangerous regions of the Wild West, he was a slave. 
After a childhood picking cotton, he became an expert marksman under his master's tutelage, winning shooting contests throughout the region. His skill had serious implications, however, as the Civil War broke out. Reeves was given to his master's mercurial, sadistic, Moby-Dick-quoting son in the hopes that Reeves would keep him safe in battle. The ensuing humiliation, love, heroics, war, mind games, and fear solidified Reeves's determination to gain his freedom and drew him one step further on his fated path to an illustrious career.
Amanda Eyre Ward  
When seventy-year-old Charlotte Perkins submits a sexy essay to the "Become a Jetsetter" contest, she dreams of reuniting her estranged children: Lee, an almost-famous actress; Cord, a handsome Manhattan venture capitalist who can't seem to find a partner; and Regan, a harried mother who took it all wrong when Charlotte bought her a Weight Watchers gift certificate for her birthday. Charlotte yearns for the years when her children were young, when she was a single mother who meant everything to them. 
When she wins the contest, the family packs their baggage—both literal and figurative—and spends ten days traveling from sun-drenched Athens through glorious Rome to tapas-laden Barcelona on an over-the-top cruise ship, the Splendido Marveloso. As lovers new and old join the adventure, long-buried secrets are revealed and old wounds are reopened, forcing the Perkins family to confront the forces that drove them apart and the defining choices of their lives.
All I Ever Wanted: A Rock 'n' Roll Memoir 
Kathy Valentine  
At twenty-one, Kathy Valentine was at the Whisky in Los Angeles when she met a guitarist from a fledgling band called the Go-Go's—and the band needed a bassist. The Go-Go's became the first multi-platinum-selling, all-female band to play instruments themselves, write their own songs, and have a number one album. Their debut, Beauty and the Beat, spent six weeks at the top of the Billboard 200 and featured the hit songs "We Got the Beat" and "Our Lips Are Sealed." The record's success brought the pressures of a relentless workload and schedule culminating in a wild, hazy, substance-fueled tour that took the band from the club circuit to arenas, where fans, promoters, and crew were more than ready to keep the party going.
For Valentine, the band's success was the fulfillment of a lifelong dream—but it's only part of her story. All I Ever Wanted traces the path that took her from her childhood in Texas—where she all but raised herself—to the height of rock n' roll stardom, devastation after the collapse of the band that had come to define her, and the quest to regain her sense of self after its end. Valentine also speaks candidly about the lasting effects of parental betrayal, abortion, rape, and her struggles with drugs and alcohol—and the music that saved her every step of the way. Populated with vivid portraits of Valentine's interactions during the 1980s with musicians and actors from the Police and Rod Stewart to John Belushi and Rob Lowe, All I Ever Wanted is a deeply personal reflection on a life spent in music.
Cat in the Agraharam and Other Stories 
Dilip Kumar (Author), Martha Ann Selby (Translator)
This collection of stories from celebrated author Dilip Kumar offers a distinct perspective on everyday life in the South Indian cities of Coimbatore and Chennai. The stories set in the Sowcarpet neighborhood of Chennai give readers a glimpse into the orthodox world of Gujarati Vaishnavas, transplants from the northwestern region of Kutch, who find themselves living usually at odds—and occasionally in harmony—with the Tamil-speaking community.
 
The volume is introduced by its award-winning translator, Martha Ann Selby, who worked closely with the author. The universal appeal of these stories is rooted in their utterly truthful local specificity as they explore complex themes of abduction and restoration, humiliation and despair, and related issues of identity and wholeness. Known by Tamil readers for his description and detail, Dilip Kumar also writes with humor and a deep compassion for his characters, highlighting their strengths in the face of degradation and strife. His perspective and insight build on his own status as a northerner in this southern setting for whom Tamil is a second language—much like his characters.
That Can Be Arranged: A Muslim Love Story 
Huda Fahmy  
Chaperones, suitors, and arranged marriages aren't only reserved for the heroines of a Jane Austen novel. They're just another walk in the park for this leading lady, who is on a mission to find her leading lad. From the brilliant comics Yes, I'm Hot in This, Huda Fahmy tells the hilarious story of how she met and married her husband. Navigating mismatched suitors, gossiping aunties, and societal expectations for Muslim women, That Can Be Arranged deftly and hilariously reveals to readers what it can be like to find a husband as an observant Muslim woman in the twenty-first century. 
So relevant in today's evolving cultural climate, Fahmy's story offers a perceptive and personal glimpse into the sometimes sticky but ultimately rewarding balance of independent choice and tradition.
Melanie Sumrow  
Thirteen-year-old Rebel Mercer lives in West Texas with his dad, Nathan, and his aunt Birdie. His dad is finally home after serving in the military, and Rebel longs for his approval. But something isn't right. His dad has PTSD, and lately he has been spending his time communicating with a racist, anti-government militia group called the Flag Bearers. Rebel doesn't agree with his dad's newfound ideas, but he turns a blind eye to them. So when his best friend Ajeet beats Rebel at a robotics tournament by using one of Rebel's pieces, Rebel begins to wonder if there's some truth to what his dad has been saying, and he lashes out at Ajeet. 
Expelled from school, Rebel's dad takes him to the mountains of Oklahoma, where they meet up with the Flag Bearers. Soon his dad is engulfed in the group and its activities, and they're becoming more and more dangerous. When Rebel gets wind of a planned attack on an African American church, he knows that this group has gone too far and innocent people could get hurt. Can Rebel find his voice and stop the Flag Bearers from carrying out their plans before it's too late?
Deeds Not Words: Celebrating 100 Years of Women's Suffrage 
Sandra Sider, Pamela Weeks
An unusually creative honoring of the 19th Amendment's centennial—it was ratified August 18, 1920. Twenty-nine award-winning textile artists from across the United States each crafted a quilt celebrating women's suffrage. These dazzlingly varied, sometimes troubling, always inspiring artworks reflect the long and continuing fight for equal rights for all. Introductions summarize the history of women's suffrage, an even more complicated subject than you might think, then dozens of art quilts continue the learning. Male artists are included to acknowledge the support of many men for women's suffrage, and African American artists and suffragists are recognized as well. Although the 19th Amendment made a huge stride forward for women's rights, in many voting situations that right extended to white women only because of prejudicial practices. All royalties will be shared equally between the New England Quilt Museum and Texas Quilt Museum.
Liz Garton Scanlon (Author), Simone Shin (Illustrator)
A community garden unites children and neighbors in this celebration of all the things that grow there, from flowers and fruits to friendships. In the spirit of her Caldecott Honor­–winning picture book All the World, this ode to friendship, community, and working together for a better world will have young readers gathering their friends young and old to plant something together.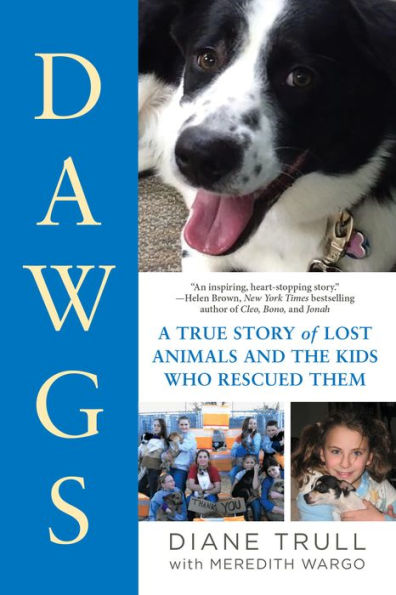 DAWGS: A True Story of Lost Animals and the Kids Who Rescued Them 
Diane Trull, Meredith Wargo 
Elementary-school teacher Diane Trull's life-defining moment happened when her fourth-grade reading class saw a photo of a cardboard box overflowing with homeless puppies. Her young students were determined to save these lost pups and others like them. In that moment, the Dalhart Animal Wellness Group and Sanctuary—known as DAWGS—was born.
 
How Trull and her fourth graders started their own animal shelter is a story of dedication, commitment, and perseverance. Trull shares inspiring stories about animals and animal lovers of all ages in this moving story of hope and compassion. DAWGS is a testament to how love and a strong measure of determination can offer second chances—one animal, one child, and one day at a time.
***
BUT WAIT, THERE'S MORE!
There are so many Texas books publishing in March that we couldn't feature all of them. The following books also publish in March:
Biography & Memoir
The Sword and the Shield: The Revolutionary Lives of Malcolm X and Martin Luther King Jr. by Peniel E. Joseph
George T. Ruby: Champion of Equal Rights in Reconstruction Texas by Dr. Carl H. Moneyhon Ph.D. 
Ride the Devil's Herd: Wyatt Earp's Epic Battle Against the West's Biggest Outlaw Gang by John Boessenecker 
Boneheads and Brainiacs: Heroes and Scoundrels of the Nobel Prize in Medicine by Moira Dolan MD 
Business
Cutting Onions: Leadership Lessons Learned From the Restaurant Industry by Bobby Shaw
Taking the Reins as CIO: A Blueprint for Leadership Transitions by Tony Gerth and Joe Peppard 
Children's / Young Readers
Edison Jones and the Anti-Grav Elevator by Michael Clifton
Tigers, Not Daughters by Samantha Mabry
Fire Truck vs. Dragon by Chris Barton (Author), Shanda McCloskey (Illustrator)
A Tiger Without Stripes by Jaimie Whitbread  
Studio: A Place for Art to Start by Emily Arrow (Author), James Buchanan (Illustrator), Melissa Buchanan (Illustrator)
I Can Build It!: An Acorn Book (Princess Truly) by Kelly Greenawalt (Author), Amariah Rauscher (Illustrator)
Grow Kind by Jon Lasser PhD and Sage Foster-Lasser
Didi Dodo, Future Spy: Double-O Dodo by Tom Angleberger (Author), Jared Chapman (Illustrator)
Birdie's Beauty Parlor by Lee Byrd (Author), Francisco Delgado (Illustrator)
The Littlest Voyageur by Margi Preus (Author), Cheryl Pilgrim (Illustrator)
Cuphead in Carnival Chaos: A Cuphead Novel by Ron Bates  (Author), Studio MDHR (Illustrator)
Fetch (Five Nights at Freddy's: Fazbear Frights #2) by Scott Cawthon, Carly Anne West, and Andrea Waggener
Wayside School Beneath the Cloud of Doom by Louis Sachar  (Author), Tim Heitz (Illustrator)
Ellen DeGeneres (People of Pride) by Little Bee Books (Author), Victoria Grace Elliott (Illustrator)
How Fire Ants Got Their Fire by Susan Holt Kralovansky
Culture, Criticism, Communications
Persuasive Acts: Women's Rhetorics in the Twenty-First Century by Shari Stenberg and Charlotte Hogg 
Radio's Second Century: Past, Present, and Future Perspectives by John Allen Hendricks (Editor, Contributor), Michael Brown (Foreword)
Defiant Geographies: Race and Urban Space in 1920s Rio de Janeiro by Lorraine Leu 
Zeng Fanzhi: Untitled 2018 by Zeng Fanzhi, Richard Shiff, Michael Govan, and Christina Yu Yu 
Essay
Pain Studies by Lisa Olstein  
Faith & Inspiration
Made to Move Mountains: How God Uses Our Dreams and Disasters to Accomplish the Impossible by Kristen Welch (Author), Ann Voskamp (Foreword)
The Leadership Formula: Develop the Next Generation of Leaders in the Church by Juan Sanchez  
New Life in Christ: What Really Happens When You're Born Again and Why It Matters by Steven J. Lawson (Author), Sinclair Ferguson (Foreword)
Don't Miss the Moment: How God Uses the Insignificant to Create the Extraordinary by Sheryl Brady  
The Shift: Courageously Moving from Season to Season by Keion Henderson  
Fiction
Act of Murder by John Bishop, M.D.
Banana Republic by Eric Rawson  
The Moonglow Sisters: A Novel by Lori Wilde  
The Traitor's Pawn by Lisa Harris  
Like Flames in the Night by Connilyn Cossette  
Gillette Park by Gerri Hill 
Texas Outlaw (Rory Yates (2)) by James Patterson  
Chasing the White Lion by James Hannibal
Execution in E by Alexia Gordon
Food & Gardening
Grow Great Vegetables in Texas by Trisha Shirey  
Traditional Meals for the Frugal Family: Delicious, Nourishing Recipes for Less by Shannon Stonger 
7 Day Keto: The Starter Guide for Ketogenic Diet Beginners by Mary Alexander  
Pressure Cooker Cookbook for Beginners: Make the Most of Your Appliance and Enjoy Super Easy Meals by Ramona Cruz-Peters  
History
Hope for Justice and Power: Broad-based Community Organizing in the Texas Industrial Areas Foundation by Kathleen Staudt 
A Question of Power: Electricity and the Wealth of Nations by Robert Bryce  
Hidden History of Plano by Mary Jacobs (Author), Jeff Campbell (Author), Cheryl Smith (Author), The Plano Conservancy for Historic Preservation (Contributor)
A History Lover's Guide to Houston by Tristan Smith 
Poetry
Beside the Bard: Scottish Lowland Poetry in the Age of Burns by George S. Christian 
Politics & Government
The Divided States of America: Why Federalism Doesn't Work by Donald F. Kettl 
Disunited Nations: The Scramble for Power in an Ungoverned World by Peter Zeihan  
Romance
The Billionaire in Boots (The Princes of Texas) by Julia London
Cowboy Firefighter Heat (Smokin' Hot Cowboys) by Kim Redford  
A Resolute Man (Seven Brides) by Leigh Greenwood 
Jace (Kings of Country) by Sasha Summers  
White Pines Summer by Sherryl Woods  
Fearless by Fern Michaels  
Cowboy Come Home: Includes a bonus novella (Once Upon a Time in Texas (2)) by Carly Bloom  
The Earl Takes a Fancy: A Sins for All Seasons Novel by Lorraine Heath  
My One True Cowboy: A River Ranch Novel by Soraya Lane  
Home with You (A Silverlake Ranch Novel) by Liza Kendall  
To the Moon and Back by Melissa Brayden  
An Amish Picnic: Four Stories by Amy Clipston, Kelly Irvin, Kathleen Fuller, and Vannetta Chapman  
Self-Help
Get Out of Your Own Way: A Skeptic's Guide to Growth and Fulfillment by Dave Hollis  
Essential Oils for Soothing Anxiety: Remedies and Rituals to Feel Calm and Refreshed by Christina Anthis  
4 Minutes to Happy: Be Happier, Healthier, and Live the Life of Your Dreams by Shemane Nugent  
Short Stories & Anthologies
Good Citizens Need Not Fear: Stories by Maria Reva 
Translation
The Love Story of the Century by Märta Tikkanen (Author), Stina Katchadourian (Translator)
Western
Last Chance in Laredo (Black Horse Western) by Frank Callan 
Look for our April Texas Books Preview on March 29!