This list of new Texas books publishing in March and the fact that the bluebonnets are already blooming in the Hill Country should get us through to spring.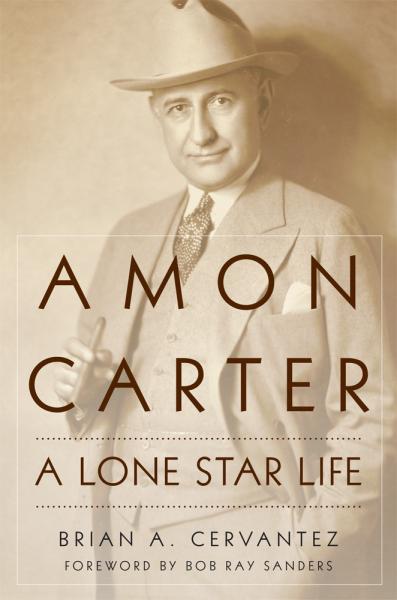 Brian A. Cervantez, Foreword by Bob Ray Sanders
(Oklahoma University Press)
Raised in a one-room log cabin in a small North Texas town, Amon G. Carter (1879–1955) rose to become the founder and publisher of the Fort Worth Star-Telegram, a seat of power from which he relentlessly promoted the city of Fort Worth, amassed a fortune, and established himself as the quintessential Texan of his era. The first in-depth, scholarly biography of this outsize character and civic booster, Amon Carter: A Lone Star Life chronicles a remarkable life and places it in the larger context of state and nation.
Amon Carter: A Lone Star Life testifies to the singular character and career of one man whose influence can be seen throughout the cultural and civic life of Fort Worth, Texas, and the American Southwest to this day.

Dave Campbell
(Texas A&M University Press)
A Texas sports legend, Dave Campbell started his annual fall football preview magazine, Dave Campbell's Texas Football, in 1960. Widely referred to as "the bible" by coaches, fans, and sportswriters, the magazine's July arrival in supermarkets, convenience stores, and sporting goods suppliers across Texas is a yearly event eagerly awaited by thousands of high school and college football players and their families, friends, and fans.
In Dave Campbell's Favorite Texas College Football Stories, Campbell has gathered columns and articles about those college contests he considers the all-time greatest over the course of his career, from 1953 and continuing through 2016. Accounts of storied players, classic rivalries, revered coaches, and unforgettable games are illustrated with historic photographs of athletes, teams, and on-the-field action. Readers will relish this guided tour of Texas collegiate football history, presented by a writer who is a walking trove of Lone Star sports lore.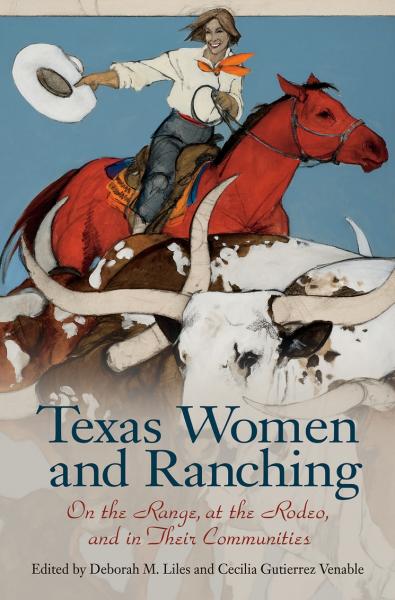 Texas Women and Ranching: On the Range, at the Rodeo, and in Their Communities
Edited by Deborah M. Liles and Cecilia Gutierrez Venable
(Texas A&M University Press)
The realm of ranching history has long been dominated by men, from tales—tall or true—of cowboys and cattlemen, to a century's worth of male writers and historians who have been the primary chroniclers of Texas history. As women's history has increasingly gained a foothold not only as a field worthy of study but as a bold and innovative way of understanding the past, new generations of scholars are rethinking the once-familiar settings of the past. In doing so, they reveal that women not only exercised agency in otherwise constrained environments but were also integral to the ranching heritage that so many Texans hold dear.
Texas Women and Ranching: On the Range, at the Rodeo, and in Their Communities explores a variety of roles women played on the western ranch. The essays here cover a range of topics, from early Tejana businesswomen and Anglo philanthropists to rodeos and fence-cutting range wars. The names of some of the women featured may be familiar to those who know Texas ranching history—Alice East and Frances Kallison, for example. Others came from less well-known or wealthy families. In every case, they proved themselves to be resourceful women and unique individuals who survived by their own wits in cattle country.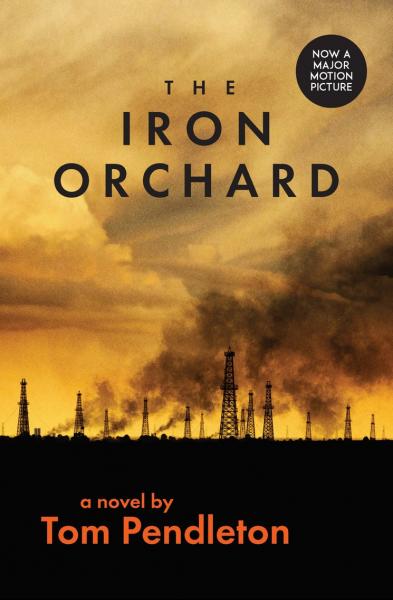 By Tom Pendleton
(Texas Christian University Press)
Originally published in 1966 under the pen name Tom Pendleton, The Iron Orchard garnered a cult following for its authentic representation of the people and business of the Texas and American Southwest oil fields. Now available again in a new edition, The Iron Orchard tells the story of a young Texan, Jim McNeely, who is desperate to make a name for himself in the oil fields of Texas. Told from the inside by a man who knew the oil fields intimately, it is a vibrant, brutal story of the men who labored, sweated, lusted, and gambled their money and spirits to pump oil out of the earth. It is the adventure of violent men among other violent men. And it is the story of perseverance and love in the midst of one of America's most dramatic industries. The Iron Orchard is magnificent and memorable reading. The Iron Orchard was a cowinner of the 1967 Texas Institute of Letters Jesse H. Jones Award for Best Work of Fiction along with Larry McMurtry's The Last Picture Show. The Iron Orchard film premiered at the 2018 Dallas International Film Festival.

Kathi Appelt
(Atheneum/Caitlyn Dlouhy Books)
Sixteen-year-old Cade Curtis is an angel thief. After his mother's family rejected him for being born out of wedlock, he and his dad moved to the apartment above a local antique shop. The only payment the owner Mrs. Walker requests: marble angels, stolen from graveyards, for her to sell for thousands of dollars to collectors. But there's one angel that would be the last they'd ever need to steal; an angel, carved by a slave, with one hand open and one hand closed. If only Cade could find it…
Zorra, a young ocelot, watches the bayou rush past her yearningly. The poacher who captured and caged her has long since lost her, and Zorra is getting hungrier and thirstier by the day. Trapped, she only has the sounds of the bayou for comfort—but it tells her help will come soon.
Before Zorra, Achsah, a slave, watched the very same bayou with her two young daughters. After the death of her master, Achsah is free, but she'll be damned if her daughters aren't freed with her. All they need to do is find the church with an angel with one hand open and one hand closed…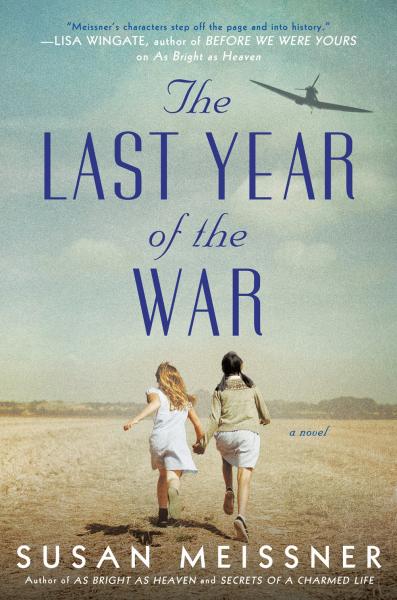 Susan Meissner
(Berkley)
Elise Sontag is a typical Iowa fourteen-year-old in 1943–aware of the war but distanced from its reach. Then her father, a legal U.S. resident for nearly two decades, is suddenly arrested on suspicion of being a Nazi sympathizer. The family is sent to an internment camp in Texas, where, behind the armed guards and barbed wire, Elise feels stripped of everything beloved and familiar, including her own identity.
 
The only thing that makes the camp bearable is meeting fellow internee Mariko Inoue, a Japanese-American teen from Los Angeles, whose friendship empowers Elise to believe the life she knew before the war will again be hers. Together in the desert wilderness, Elise and Mariko hold tight the dream of being young American women with a future beyond the fences.
 
But when the Sontag family is exchanged for American prisoners behind enemy lines in Germany, Elise will face head-on the person the war desires to make of her. In that devastating crucible she must discover if she has the will to rise above prejudice and hatred and re-claim her own destiny, or disappear into the image others have cast upon her.
 
The Last Year of the War tells a little-known story of World War II with great resonance for our own times and challenges the very notion of who we are when who we've always been is called into question.
Bryan Washington
(Riverhead)
In the city of Houston - a sprawling, diverse microcosm of America - the son of a black mother and a Latino father is coming of age. He's working at his family's restaurant, weathering his brother's blows, resenting his older sister's absence. And discovering he likes boys.
Around him, others live and thrive and die in Houston's myriad neighborhoods: a young woman whose affair detonates across an apartment complex, a ragtag baseball team, a group of young hustlers, hurricane survivors, a local drug dealer who takes a Guatemalan teen under his wing, a reluctant chupacabra. With soulful insight into what makes a community, a family, and a life, Lot explores trust and love in all its unsparing and unsteady forms.

Matt Mendez
(Atheneum/Caitlyn Dlouhy Books)
Juan has plans. He's going to get out of El Paso, Texas, on a basketball scholarship and make something of himself—or at least find something better than his mom Fabi's cruddy apartment, her string of loser boyfriends, and a dead dad. Basketball is going to be his ticket out, his ticket up. He just needs to make it happen.
His best friend JD has plans, too. He's going to be a filmmaker one day, like Quinten Tarantino or Guillermo del Toro (NOT Steven Spielberg). He's got a camera and he's got passion—what else could he need?
Like Juan's run-in with the police, like a sprained ankle, and a tanking math grade that will likely ruin his chance at a scholarship. Like JD causing the implosion of his family. Like letters from a man named Mando on death row. Like finding out this man could be the father your mother said was dead.
 
James Donovan
(Little, Brown and Company)
On July 20, 1969, Neil Armstrong and Buzz Aldrin became the first humans to walk on the Moon, a moment forever ingrained in history. Perhaps the world's greatest technological achievement-and a triumph of American spirit and ingenuity-the Apollo 11 mission, and the entire Apollo program, was a mammoth undertaking involving more than 410,000 men and women dedicated to putting a man on the Moon and winning the Space Race against the Soviets.
Seen through the eyes of the those who lived it, Shoot for the Moon reveals the dangers, the challenges, and the sheer determination that defined not only Apollo 11, but also the Mercury and Gemini missions that made it possible. Both sweeping and intimate, and based on exhaustive research and dozens of fresh interviews, bestselling author James Donovan's Shoot for the Moon is the definitive and thrilling account of one of humankind's most extraordinary feats of exploration.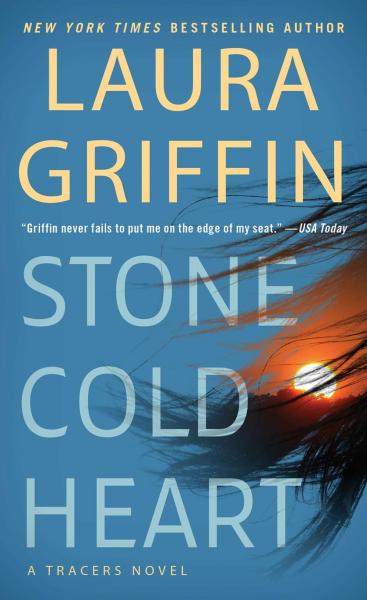 Laura Griffin
(Pocket Books)
When local rock climbers stumble upon abandoned human bones in a remote Texas gorge, Sara Lockhart is the first to get the call. She has a reputation as one of the nation's top forensic anthropologists, and police detective Nolan Hess knows she is just the expert he needs to help unravel this case. Although evidence is scarce, Nolan suspects the bones belong to a teenage climber who vanished last summer.
But as Sara unearths strange clues, she finds chilling similarities to a case from her past—a case that now threatens to rock Nolan's community. While Sara digs deep for answers, the stakes rise higher as another young woman disappears without a trace. Investigators work against the clock as Sara races to discover the truth, even if her harrowing search brings her face to face with a stone-cold killer.

Ben Masters, Foreword by Andrew Sansom
(Texas A&M University Press)
When a team of five explorers embarked on a 1,200-mile journey down the Rio Grande, the river that marks the southern boundary of Texas and the US-Mexico border, their goal was to experience and capture on film the rugged landscapes of this vast frontier before the controversial construction of a border wall changed this part of the river forever.
The crew—Texas filmmaker Ben Masters, Brazilian immigrant Filipe DeAndrade, Texas conservationist Jay Kleberg, wildlife biologist Heather Mackey, and Guatemalan-American river guide Austin Alvarado—began the trip in El Paso, pedaling mountain bikes through the city's dry river bed. Their path took them on horseback through the Big Bend, down the Wild and Scenic stretch of the river in canoes, and back to bikes from Laredo to Brownsville. They paddled the last ten miles through a forest of river cane to the Gulf of Mexico.
The River and the Wall is both a wild adventure on a spectacular river and a sobering commentary on the realities of walling it off.

Amanda Cabot
(Revell)
As far as Thea Michener is concerned, it's time for a change. With her husband murdered and her much-anticipated baby stillborn, there is nothing left for her in Ladreville. Having accepted a position as Cimarron Creek's midwife, she has no intention of remarrying. So, when a handsome Texas Ranger appears on her doorstep with an abandoned baby, Thea isn't sure her heart can take it.
Ranger Jackson Guthrie isn't concerned only with the baby's welfare. He's been looking for Thea, convinced that her late husband was part of the gang that killed his brother. But it soon becomes clear that the situation is far more complicated than he anticipated--and he'll need Thea's help if he's ever to find the justice he seeks.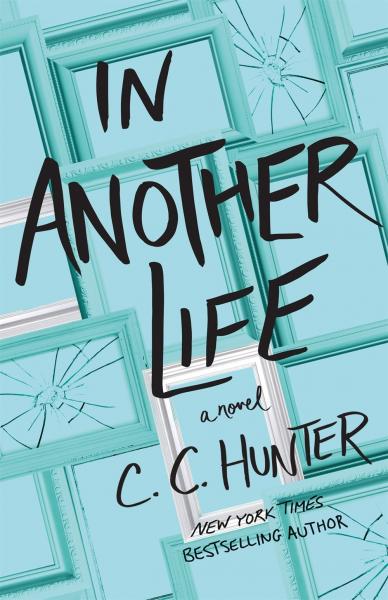 C. C. Hunter
(Wednesday Books)
Chloe was three years old when she became Chloe Holden, but her adoption didn't scar her, and she's had a great life. Now, fourteen years later, her loving parents' marriage has fallen apart and her mom has moved them to Joyful, Texas. Starting twelfth grade as the new kid at school, everything Chloe loved about her life is gone. And feelings of déjà vu from her early childhood start haunting her.
When Chloe meets Cash Colton, she feels drawn to him, as though they're kindred spirits. Until Cash tells her the real reason he sought her out: Chloe looks exactly like the daughter his foster parents lost years ago, and he's determined to figure out the truth.
As Chloe and Cash delve deeper into her adoption, the more things don't add up, and the more strange things start happening. Why is Chloe's adoption a secret that people would kill for?
Joe R. Lansdale
(Mulholland Books)
Hap and Leonard are an unlikely pair–Hap, a self-proclaimed white trash rebel, and Leonard–a tough-as-nails Black, gay, Vietnam vet and Republican–but they're the closest friend either of them has in the world.
After years of crime-solving companionship, something's changed: Hap, recently married to their P.I. boss, Brett, is now a family man. Amidst the worst flood East Texas has seen in years, the two run across a woman who's had her tongue nearly cut out, pursued by a heavily armed pair of goons. Turns out the girl survived a mob hit, and the boss has come to clean up the mess.
On a chase that blows even the East Texas swampgrass back, Hap and Leonard must save the girl, and vanquish her foes, before the foes get them first. With a new case to solve, and a brand-new challenge to their relationship, will Hap and Leonard's friendship survive? Will Hap and Leonard survive?
Matthew L. Miller
(Globe Pequot Press)
Matthew Miller (director of science communications for The Nature Conservancy) explores fishing that might be considered dystopian: joining anglers as they stick their lines into trash-filled urban canals, or visiting farm ponds where you can catch giant, endangered fish for a fee. But it isn't all bleak. When it comes to fishing, the other part of the story is this: a cadre of anglers is looking to right past wrongs, to return native species, to remove dams, to appreciate the unappreciated fish, to clean our waters and protect public lands. 
As an angler and conservationist, Matt removes any and all preconceived notions about what it means to fish in the 21st century in order to see the different visions of the future that exist right here, right now. Fishing Through the Apocalypse offers one of the widest-ranging looks at fish conservation in the United States, and also includes some of the more unusual adventures ever featured in a fishing book.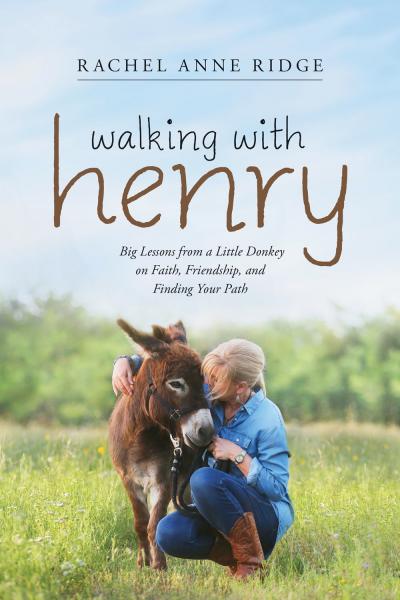 Walking with Henry: Big Lessons from a Little Donkey on Faith, Friendship, and Finding Your Path
Rachel Anne Ridge
(Tyndale Momentum)
Just when you think it's the end of your story . . . grace shows up. Sometimes it arrives as a moment of joy in the middle of despair. Sometimes you find it next to a trusted friend along an old, well-trodden path. And sometimes, grace has fuzzy ears, a bristled mane, and hope for a new start.
Join Rachel Anne Ridge, author of the beloved memoir Flash, in a journey back to the pasture. As she adopts a second rescue donkey as a little brother for Flash—a miniature named Henry—she finds that walking with donkeys has surprising lessons to teach us about prayer, renewing our faith, and connecting to God in fresh ways.

Girl, Stop Apologizing: A Shame-Free Plan For Embracing And Achieving Your Goals
Rachel Hollis
(HarperCollins Leadership)
Rachel Hollis has seen it too often: women being afraid of their own goals. They're afraid of embarrassment, of falling short of perfection, of not being enough. But the biggest fear of all is of being judged for having ambition at all.
Having been taught to define themselves in light of other people-whether as wife, mother, daughter, friend, or team member-many women have forgotten who they are and what they were meant to be. In Girl, Stop Apologizing, entrepreneur and online personality (TheChicSite.com) Rachel Hollis encourages women to own their hopes, desires, and goals and reminds them they don't need permission to want more. With a call to women everywhere to stop talking themselves out of their dreams, Hollis identifies the excuses to let go of, the behaviors to adopt, and the skills to acquire on the path to growth, confidence, and the biggest possible version of their lives.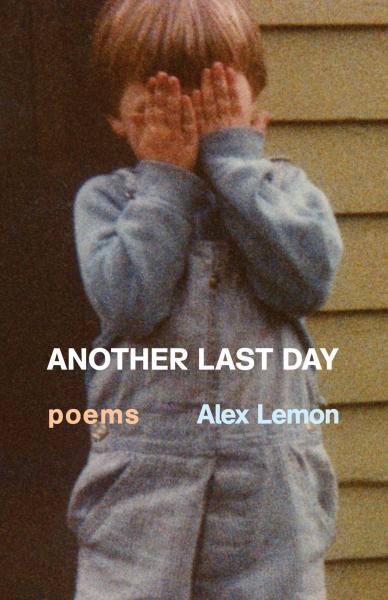 Alex Lemon
(Milkweed Editions)
Over the course of four collections of poems, Alex Lemon has become known for his kinetic voice and sense of the dark absurd. Now this electrifying poet moves in a new direction—with a book-length sequence at once intensely vulnerable and thoroughly of our moment.
Populated by visions and ghosts, Another Last Day follows its speaker on a search through a natural landscape turned on its edge, the landscape of today's America. In these poems, the moments of an ordinary day are rendered in raw, nearly hallucinatory detail: Ants drunk on cherry-red hummingbird nectar. An ambulance rushing into the distance. Endless rain. And, stranger: A dog carrying a hand in its mouth. An emergency room filled with moans. A place where reality and dreams merge, where "the dead refuse to be left / underground."
When Lemon's speaker invites us "behind my closed eyes," it is into the vision of a speaker so plugged into the livingness of this world that he is tossed to the edge of living itself. And yet, in his poems, this openness is never just painful. "the world is a terrible place," he writes, "but I want to last forever // clinging to its teeth."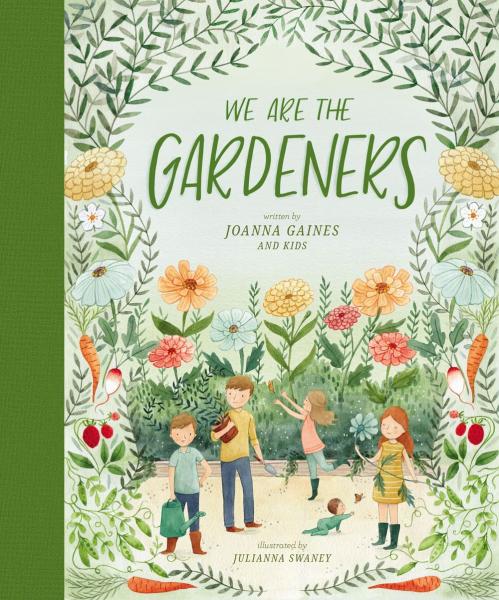 Joanna Gaines, Julianna Swaney
(Thomas Nelson)
Joanna and the kids chronicle the adventures of starting their own family garden. From failed endeavors, obstacles (bunnies that eat everything!), and lessons learned, the Gaines family shares how they grew a happy, successful garden. As it turns out, trying something new isn't always easy, but the hardest work often yields the greatest reward.
Julianna Swaney's illustrations bring the Gaines family garden to life with colorful, whimsical watercolors and invite you to enjoy the beauty of a thriving garden.
Watch for April's preview on March 31