March blows in bringing battleships, bluebonnets, and black talons to our bookshelves
March has announced its presence and roared in like a lion, but it will also get pretty "Wilde" with winged horses, a Watermelon Tattoo, and some Rowdy and Sinister Revenge. Hunker down and wait for that "out like a lamb" part with some terrific Lone Star Lit.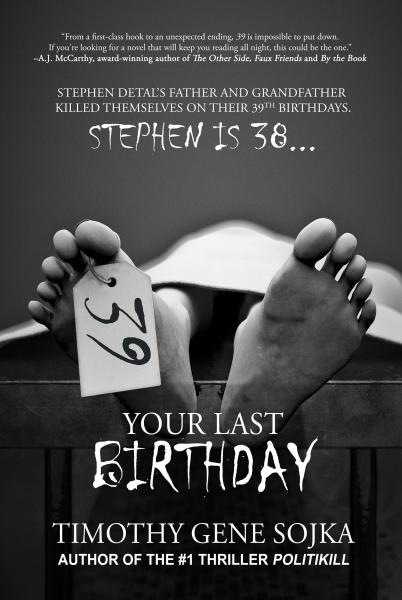 Timothy Gene Sojka
Stephen Detals played professional baseball before flaming out in whiskey-fueled catastrophe. His father and grandfather killed themselves on their 39th birthdays. Stephen is 38. He battles alcoholism, abandonment, suicidal tendencies, and lethal family history to survive his impending birthday. This novel chronicles the final eight days before Stephen Detals' 39th birthday. His relapse into addiction forces Stephen back to the Neches River and the Piney Woods of Southeast Texas. Detals returns home to face purported murderess and family matriarch, Rose Petal Detals, and unravel the secrets of the family and hometown he abandoned twenty years earlier.
Cathy Maxwell
Once there were three Irish sisters—Gwendolyn, Dara, and Elise—who had to fend for themselves when their gambler of a father disappears, leaving them with an unscrupulous cousin. Dara hatches a daring plan: they gamble what little money they have and finance a London season. Her goal: to use their looks and their wits to find a duke to marry for each sister! Her crazy plot might work when the sisters are declared the "Incomparables" of the Season. Dukes and lords line up at their door. But bold women and scandal always go together—especially when Dara's plans are challenged by Michael Brogan, a handsome politician who is definitely not a duke. And Dara begins to wonder if her plans are about to change?
Tiffany Seitz
Tess Corona's only desire is to reconnect with her family and find meaningful work after a traumatic experience leads her to pursue a secretive military career. Her plan changes when a Texas Ranger lands on her doorstep looking for her twin brother. When a murder victim's family acts suspiciously, Sergeant Crock Ward is assigned the twenty-five-year-old case. With the evidence missing and victim's husband dead, Crock seeks help from Dr. Lazaro Corona's ghost hunting team. Laz has dreamed of combining cold cases with paranormal investigation, but he curses the timing. He can't stop Tess from resuming her role in his investigation any more than he can stop a tornado or a century-old feud that has already destroyed one family and now threatens his.
Preston Lewis
Arrested and jailed for a Texas bank robbery he didn't commit, H.H. Lomax to earn his freedom must outwit tightwad county officials too cheap to pay for a trial. Gaining his freedom in the most unconventional way, he rushes to Utah to avoid further legal complications in Texas. Thinking he might find a wife (or wives) in Utah, Lomax encounters a long-lost relative in need of assistance and meets Irish poet and aesthete Oscar Wilde on his 1882 lecture tour of America. Lomax winds up serving as the Irishman's bodyguard. Jumping from one bad situation to another in non-stop hilarious action, H.H. Lomax's adventures tickle your funny bone with genuine humor while satisfying your craving for a rousing western tale with a twist.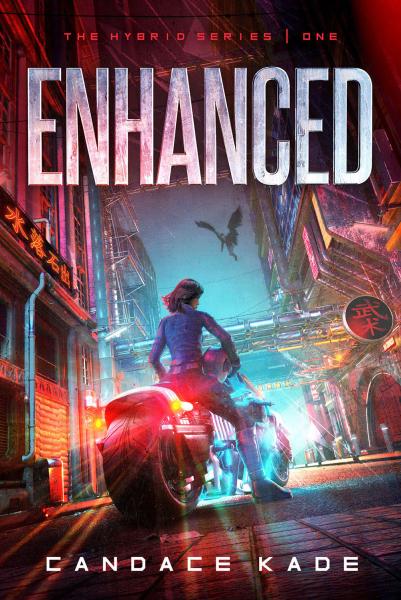 Candace Kade
In a society where everyone's DNA determines their destiny, being a Natural means automatic relegation to the dangerous Outskirts. Adopted into the Enhanced high society of the Asian Federation, Urban is forced to conceal her genetic roots. Her lifelong goal of attending Peking University becomes a deadly trap as she's targeted by a hacker bent on exposing her DNA. Can Urban continue the act, or will the cracks in her story expose her and endanger her family?
Karen Randau
Kelsey White fled her ex-husbands family with secrets too dangerous to reveal. Gregorio Moreno shields his broken heart with an adrenaline-filled lifestyle and one-night stands. On their first date, they witness an execution-style murder, and the killers see them. They're now on the run. To survive, they each must face their fears, flaws, secrets, and the lies they tell themselves. 
Chris Mullen
Life at the Circle 'R' stops abruptly with news that little Thomas and Anne Marie have been kidnapped by an old enemy, Cain. Shocked and enraged, Rowdy and Roberson set off to follow their trail, tracking the children over a mountain pass to the Tularosa Valley. With an early winter storm threatening their pursuit and a gang of relentless brigands on their trail, every moment is precious as they race to save the children's lives. But Cain has other plans in mind for his captors. Money and revenge are the only two things that matter, and-once he reaches the valley-nothing will stop him from having both. Forced to ignore pleas for help by a group of stranded travelers as desperation sets in, Rowdy must remember that he has one mission-save the children but can he get there in time?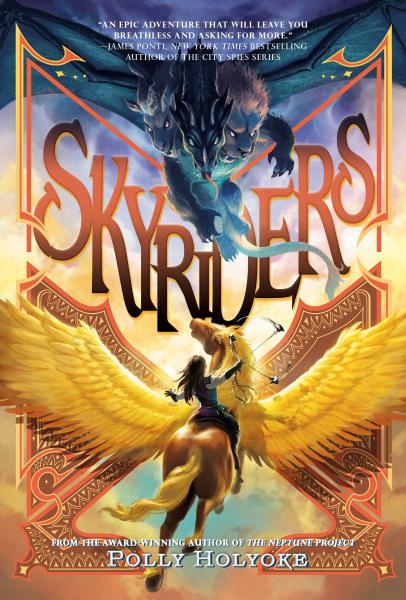 Polly Holyoke
Wings of Fire meets Pax in this epic fantasy adventure set in a world where human and skysteed share a deep bond of friendship. When monsters emerge to attack the empire, it's up to shy Kiesandra and her beloved winged horse N'Rah to prove to the imperial army that she has what it takes to lead them to victory . . . and to ensure the survival of their world. Buzzing with action, heart, and friendship, this first book in the Skyriders series show that kids can achieve the impossible--especially with flying horses on their side.
Tony Burnett
Naïve but charismatic farm girl, Jacquelyn Benderman, has her life perfectly planned until her town blames her for the accidental death of the local high school's star running back. Feeling like a pariah, she flees to Austin, Texas where her luck seems to change. Her rapid rise to stardom as a blues diva is derailed when an anonymous stalker begins systematically murdering her associates leaving the police to suspect her. As Y2K approaches, she wrestles with the guilt of falling for her roommate, a Romanian folk singer who survives as a call-girl, while the show band she sings with rehearses for a national tour. Can she protect her new lover from danger? Will the world end at midnight? Is there no hiding place when everyone knows who you are?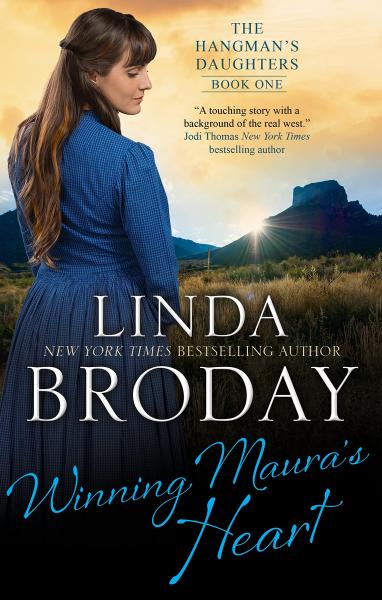 Linda Broday
Maura Taggart is an outcast, the daughter of a hangman and no reputable man would ever want her as his wife. Run out of town along with a group of orphans, she and her sister seek refuge in an old mission. Shortly after, Maura finds a man near death and they take him in. Who is the mysterious Calhoun? And why has he brought danger to their door? As he regains his strength, an attraction between them grows. Can she trust him both with their safety and with her heart?
A History of Silence, Book One of the Heartland Trilogy
Cynthia J. Bogard
Four women, unknowingly bound together by one man's violent past. Johnny Wharton is a history professor from a Texas "planter family," a legacy that's followed him to 1985. Tough-girl Jenny (Johnny's daughter), escapes to Madison, blotting out her past with drugs, and sex. Emotionally damaged Jane (Johnny's graduate student) accepts Johnny's offer of an affair, thinking she might manage if it's part-time. Maddie (his lesbian colleague) is grief-stricken; her longtime Black lady love Roz left her inexplicably. Conservatively raised Liz (Johnny's wife) is desperate to reconnect with her estranged daughter. As the lives of these four women intertwine in unexpected ways, each learns the past can't be conquered until it's confronted, and its secrets revealed — and shared. 
Deanna Raybourn
Veronica must find and stop a devious killer when a group of old friends is targeted for death in this new adventure from the New York Times bestselling and Edgar Award–nominated author Deanna Raybourn.
Amanda Cabot
A young widow returns to her hometown in Texas Hill Country, never dreaming that the new schoolteacher holds the key both to the mystery surrounding her father's death--and to her heart.
Mary Alford
When her brother goes missing, Leora Mast will do anything to find him…even if it means putting her life in danger. Upon arriving in Montana, she finds an ally in Fletcher Shetler, but almost as soon as they meet, they're running for their lives. With Fletcher's help, Leora must unravel the truth about her brother's disappearance…before the man who wants them dead tracks them down.
DeAnn Daley Holcomb
A killer is terrorizing women on the streets of Dallas, Texas. The talented Dallas television news reporter Claire McKenzie hits the airwaves, warning the public about the killer tagged the 'Smiley Face Murderer' and reporting the latest information about the investigation. While Dallas Police Homicide Detective Lance Harris searches for the killer of eight women, Claire, his former girlfriend, becomes entangled in the investigation when Harris discovers Claire knows the killer personally. In a race to find the killer will Lance be able to save Claire? Find out if Claire becomes the serial killer's next victim.
Life Lessons from the Little Red Wagon
Ronald E. Simmons
In The Little Red Wagon, prolific business leader and public servant Ron Simmons invites you to leave ordinary behind and glide into the richly meaningful life you were intended to live. From his humble beginnings in the rural South to the heights of influence as an entrepreneur, finance executive, and three-term member of the Texas House of Representatives, Simmons mines the depths of his triumphs and travails to provide a wealth of applicable insights. Whether you're out front holding the wagon's handle, shifting the direction from inside, riding along as cargo, or pushing from the rear, the place you occupy will set your course toward more of the same or to bold adventure.  
Socks: A Footloose Miscellany for Sock Lovers and Wearers
Wendi Aarons
Amusing and highly giftable, Socks is an illustrated miscellany all about the most common accessory. Through humorous text and quirky art, discover what different types of socks say about the people who wear them.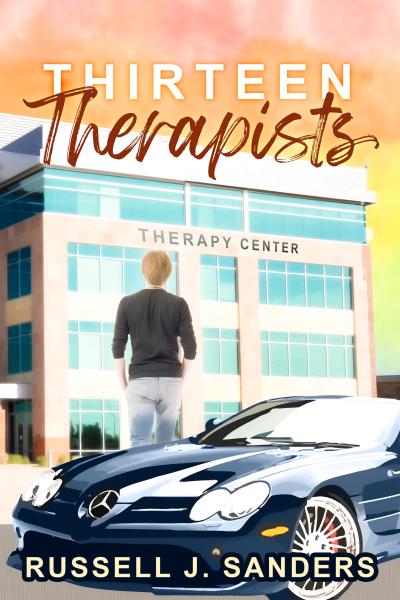 Russell J. Sanders
Aaron Hardaway, graduating prep school senior and son of one of Chicago's richest and most powerful women, is facing meeting his thirteenth therapist. His mother thinks he is "broken" and has pushed him into therapy twelve previous times. Aaron is gay—something his mother is unaware of—and wants a boyfriend. He has met a Chicago bad boy, Derrick, and Aaron is instantly taken with him. Derrick is brash, bold, and sometimes reckless—qualities Aaron has never had in his life. Aaron begins to bond with his new therapist, whom he dubs Thirteen. With her, he shares his feelings and thoughts—about his mother and about Derrick. Thirteen warns Aaron to live his life with "eyes wide open." But will he? 
David Canzoneri
Through a rollicking rhyme and a predictable text by David Canzoneri, author of "Brush Your Little Pearly Whites", children get to guess which body part will be tickled next. But ticklers beware! In the end, the tickler becomes the ticklee! Lively artwork with bold colors by Bryant Canzoneri, illustrator of "So Did I", makes this book a satisfying romp. Suggestions for tickling and appropriate touch are included at the beginning and laughs are guaranteed throughout.
Wildflowers of Texas Field Guide
Nora Bowers, Nick Bowers, Stan Tekiela
With this famous field guide by Nora Bowers, Rick Bowers, and Stan Tekiela, you can make wildflower identification simple, informative, and productive. There's no need to look through dozens of photos of wildflowers that don't grow in Texas. Learn about 200 of the most common and important species found in the state. They're organized in the field guide by color and then by size for ease of use. Fact-filled information contains the particulars that you want to know, while full-page photographs provide the visual detail needed for accurate identification.
BUT WAIT, THERE'S MORE!
There are so many Texas-connected books publishing this month that we couldn't feature all of them. The following books also publish in March:
BOOKS FOR YOUNG READERS
Augmented Fatality by Kevin Mclaughlin & Michael Anderle
Comanche Peace Pipe by Patrick Dearen
The Guardian Test by Christina Soontornvat
The Hidden Treasure of the Chisos by Patrick Dearen
Link + Hud:Heroes by a Hair by Jarrett Pumphrey and Jerome Pumphrey
The Mysterious Daughter by Sarah Noffke & Michael Anderle
On the Pecos Trail by Patrick Dearen
Suddenly Magical by Sarah Noffke & Michael Anderle
TOPGUN: Phoenix by Michael Anderle
HISTORY & NONFICTION
100+ Questions a Writer/Author Should Ask by B. Alan Bourgeois
Battleship Texas by Lawrence Burr
Caged: A Teacher's Journey Through Rikers, or How I Beheaded the Minotaur by Brandon Dean Lamson
Celia Hill's Headin' West by Bill Wright and Marianne Wood
The Chronicles of Canaan by Dr. Juan Marcos Bejarano-Gutierrez
Cornelia Fort WAFS Pilot by Sarah Byrn Rickman
Death and Life in the Big Red One by Joseph P Olexa
The Dirty Tricks Department by John Lisle
Everyday Grand: Soulful Recipes for Celebrating Life's Big and Small Moments by Jocelyn Delk Adams
Five Conversations about Peter Sellers by Elizabeth Gonzalez James
From the Sidelines to the Headlines by Betsy Gerhardt Pasley
Grace Engine by Joshua Burton
Maker of Heaven & by Jason Myers
Nancy Love WASP Pilot by Sarah Byrn Rickman
The People's Hospital by Ricardo Nuila M.D.
Unsettling: The El Paso Massacre, Resurgent White Nationalism, and the US-Mexico Border by Gilberto Rosas
The Way of the Chosen by Amanda Jenkins, Dallas Jenkins, Douglas S. Huffman
We Were Once A Family by Roxanna Asgarian
William F. Buckley Sr.: Witness to the Mexican Revolution by John A. Adams Jr
HORROR/MYSTERY
Disciples Doctrine by C.L. Connolly
A Fangtastic Felony by SL Calder
Azure and the Case of the Rogue Rides by Verena Deluca
The Dead Certain Doubt by Jim Nesbitt 
Even When You Lie by Michelle Cruz
The Haunting of Anna-Rose by Erica J Whelton
The Hexed Hunt by Erica J Whelton
I Love It When You Lie by Kristen Bird 
Keep Your Doors Locked by Becki Willis
Reckless in Texas Anthology by Sisters in Crime North Dallas Chapter
The Running Girls by Matt Brolly
Standing Dead by Margaret Mizushima
Support and Defend by Vannetta Chapman
ROMANCE & POETRY
A Smile from Katie Hattan and Other Natural Wonders by Leon Hale
A Texas Kind of Cowboy by Delores Fossen
A Wallflower for the Marquess, Theodosia by Dorothy Sheldon
Been There Dragon That by Krystal Shannan
Bluebonnets and Bikers by D. Lilac
Brutal Heir by Sahara Roberts
Charming a Cowboy King by Katie Lane
Cousin Eleanor by Emma Lynn Mae
The Cowboy's Unlikely Love by Janalyn Knight
Crash Course by Sherry L. Brown
Cruel King by K.A. Linde
Dating Coach for Hire by Laurie LeClair
Fortune's Fatherhood Dare by Makenna Lee
Four Weeks to Forever & Make Believe Match by Karen Booth & Joanne Rock
Gotta Dig Deep by MarieLisa deMora
Her Man of Honor by Teri Wilson
Hidden by the Doctor by Kennedy Mitchell
In Her Sights by Karen Witemeyer
In the Light of Day by Lorna Hoopes
Journey to Juniper Springs by Rebecca Talley
Mail Order Magnificence by Kirsten Osbourne
The Mansion's One Flaw by Laura Domino
March is for Miles by Dylann Crush & Eve London
Meeting His Secret Daughter by Marie Ferrarella
Mr. Intoxicating by Lori Wilde
Mr. Right Again For Her by Jo Grafford
Nevermore Bookstore by Cynthia St. Aubin & Kerrigan Byrne
No Best Friends for a Cowboy by Alexa Verde
Out of the Ashes by Melanie D. Snitker
RAFE: Firebrand Cowboys by Barb Han
The Recluse by Silvia Violet
Rescued by the Rancher by Barb Han
Resolute Aim by Leslie Marshman
The River Rider by Judy McGonagill
Saved by the Belle by Shana Galen
The Scandalous Ladies of London by Sophia Jordan
Secrets of a Runaway Bride by Sylvia McDaniel
Sex Depression Animals by Mag Gabbert
Soldier Cowboy by Heatherly Bell
Southern Charms by T.M. Simmons
Tastefully Texas by K.S. Jones
Texas Bodyguard: Brax by Janie Crouch
Texas Protector by Lindsay McKenna & Barb Han
To the Cypress Again and Again: Tribute to Salvador Espriu by Cyrus Cassells
The Wedding at Moonglow Bay by Lori Wilde
Wish Me Luck by Paula Adler
FANTASY & OTHER FICTION
A Noble Cunning by Patricia Bernstein
Black Talon by Jaime Castle & Andy Peloquin
Bottoms Up and the Devil Laughs by Kerry Howley
Burning Distance by Joanne Leedom-Ackerman
Creatures of Chaos by Ashley Brandt
The Donut Legion by Joe R. Lansdale
Doves in a Tempest by Bill Schweitzer
Enigma Tracer by Charles Breakfield & Rox Burkey
The Fifth Wound by Aurora Mattia
The Four Worlds: Subversion by Skyler Ramirez
The Last of the Baileys by Paula Paul
Loki's Ring by Stina Leicht
The Meister of Decimen by Brenna Raney
The Outskirts of Redemption by Clayton Trier
Texas Heat and Other Stories by William Harrison
Trash by Sylvia Aguilar-Zéleny