March brings us murder mysteries, monsters, and more
With March arrives the dreaded spring forward -- and a delightful assortment of Texas-connected new releases. Whether you're seeking murder mysteries or monsters, spring flings or real romance, there's something for every reader. Read on!
Kaz Delaney
For one brief hour on a sunny Texas morning, amateur baker Rosie Hart glimpses the life she's always dreamed about—thanks to a surprise inheritance from the late Miss Alice. But her benefactor is barely cold in the ground when Rosie is accused of her murder. As the only stranger in the tight-knit Airlie Falls community, and the only person with an obvious motive, all eyes turn to Rosie. Especially when more bodies begin to pile up and mysterious letters from the grave start circulating. When Rosie begins to suspect the murders have links to a sixty-year-old suspicious death on her newly inherited property, locals become uneasy. But how can she prove the two are related—and prove her innocence—before the killer strikes again?
Linda Broday
Two young lovers are ripped apart by a deadly family feud but they never stopped loving each other. In an effort to save a dying child, they put aside everything and work together to save him and that begins to heal their fractured relationship. A talking parrot has lots to say and makes Crockett and Paisley see that they're more alike than different. But secrets abound and evil stalks. No one is safe. Is love and passion enough to right all the wrongs in this thrilling conclusion to the Lone Star Legends series?
Kelly Cain
Kasi Blythewood has spent most of her life in the shadow of her famous film producer father. Ready to make a name for herself, Kasi secretly heads to Austin to rustle up some financing for her dream project—an indie series that showcases cuisine from around the world. When Kasi meets chef Declan Everheart, it's instant lust spiced with a business opportunity. Declan's father will fund her film, but Declan must be a producer. Kasi knows business and pleasure never mix, but she's exhausted all other options. She immediately discovers Declan's not just a natural producer and talented chef, he also shines on camera as the host. Can Kasi convince Declan to break away from his father and build the life he wants…with her?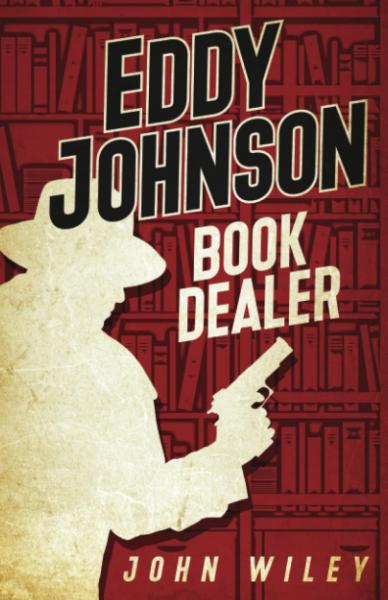 John Wiley
This ia a spoof of hard-boiled mysteries: A rare book is stolen from wealthy Austin mayoral candidate Big Frank Miller, and Eddy Johnson--a small-time book dealer--is hired to get it back. Eddy's glad to have the work. He's flat broke and desperately needs the money. But just as he thinks his luck is changing, he gets swept up in a perfect storm of corrupt politicians, dirty cops, and rival book wholesalers. Everyone thinks Eddy is expendable. He's doing what he can to prove them wrong.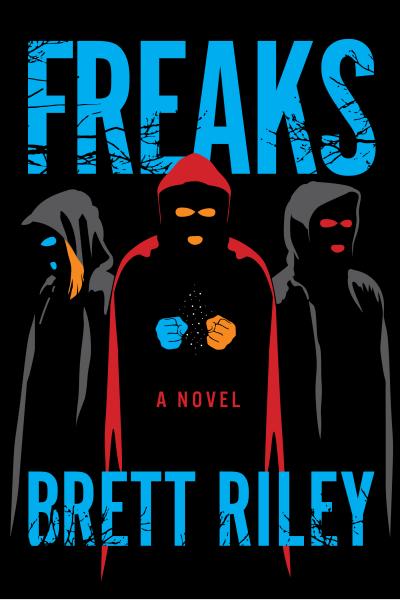 Brett Riley
Hunted by monsters. Wanted for questioning. Late for class. Four high-school friends suffer daily humiliation at the hands of three bullies. When the friends accidentally open a portal to another dimension, they unintentionally allow terrifying, other-worldly creatures to invade their small Arkansas town. Discovering that they are now endowed with strange superpowers, the four teens dub themselves "Freaks," the very name their tormentors used to ridicule them. The Freaks must fight to save the lives of family and friends now in mortal peril and thwart a secret government task force that appears to be hunting them.
Nita DeBorde
Claire Abelard has always been able to see and communicate with energy projections, or the entities more commonly known as ghosts. As an agent of the Bureau for Historical Preservation, her abilities come in handy, but they complicate every other aspect of her life. Now, four months after a series of world-shattering events in Galveston, Claire's life is still in turmoil. She is convinced a sinister secret organization is behind the disappearances of dozens of rogue energy projections, but she can't prove it. When Claire learns that rogues in New Orleans are acting strangely, she joins the investigation. As she and her fellow agents unravel the new mystery, they discover The Syndicate has more ominous plans for the rogues than simply making them disappear.
Catherine Stier, Floss Pottage
A curious kid discovers how magnification and density make her favorite collectible possible. After starting to collect snow globes with the help of her grandmother, Lily has questions. She wants to know who invented them, what the snow is made of, and how the tiny scenes look so magical when she peers inside. As she researches and experiments, Lily learns about light waves, magnification, and density—all while gathering materials to make her own snow globe.
Amanda Cabot
Alexandra Tarkington flees a spurned suitor and reunites with her father in Mesquite Springs. She doesn't know that Gabe Seymour, whom she met on the stagecoach, is a private investigator determined to unmask a con man . . . her father.
Eve Gaddy
Pilot Nate Kershaw may be one of Whiskey River's biggest players, but from the moment he met cowgirl Damaris Walker, he was smitten. But Damaris, though tempted, has put him firmly in the friend zone. When his beloved grandmother tells him her dearest wish is to see him settled, Nate decides it's the perfect opportunity to convince Damaris they're meant to be. Betrayed years ago, Damaris is still can't trust her heart—especially with charming lady-killer Nate. Against her common sense, she agrees to be Nate's fake girlfriend and finds herself falling hard for him. When Damaris learns Nate has been deceiving her about his true feelings, her fears and trust issues reignite. Can Nate convince Damaris to take a risk on forever—with him?
Catherine Stier, Floss Pottage
A painting contest inspires one artist to learn about light waves, prisms, and the color wheel.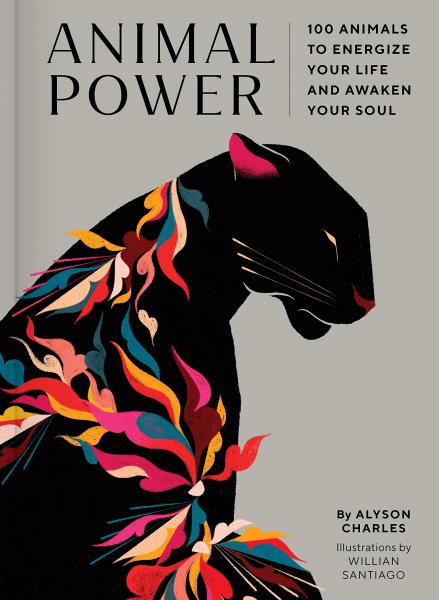 Alyson Charles, Wiilian Santiago
Brimming with 100 different vibrant animal illustrations, transformative practices, and captivating stories from around the world, Animal Power is an enlightening guide to the power of the animal realm and how they bring peace, healing and empowerment to your life. Discover rituals, meditations, and visualizations to connect with 100 remarkable animals and their specific messages to share with you. Learn how to connect with the animal power of the bear for comfort and protection, the leopard for confidence, the seal for healthy relationships, and the peacock for creative inspiration, and many others. Animal Power is a celebration of the natural world and an inspiring companion for modern mystics, nature and animal lovers, and the spiritually curious.
CM Doporto
The Coronavirus killed 1.9 billion people after the deadly, unpreventable, and incurable Omega variant spread across the continents. The last thing the world needed was an alien invasion, but that's exactly what happened when an elegant and all-male entourage landed in the small town of League City, Texas. On the verge of extinction, the Eslites negotiate a treaty with the world's governments to provide a cure for Coronavirus in exchange for human females between the ages of 14-25. Eager to help save the Eslite race but frightened by her imprisonment at Nidus, the Eslite medical compound, 16-year-old Miranda Maya is forced to go through a series of tests to determine if she will be a superior donor.
Jean M. Roberts
The Roman Empire is on the brink of collapse. Lalia gathers with fellow supplicants to call on the Goddess Cybele to aid Londinium. A rival mob attacks, and a golden orb is lost, trapping the goddess in her statue. Before she turns to stone, Cybele lays a curse on Lalia's head; she is bound in a cycle of reincarnation and death. Time and again, Lalia must choose between ending the curse and saving the city she loves from destruction. The Frowning Madonna, a unique blend of history, mythology and fantasy, is a story of friendship, loyalty and love with a backdrop of 1500 years of English history.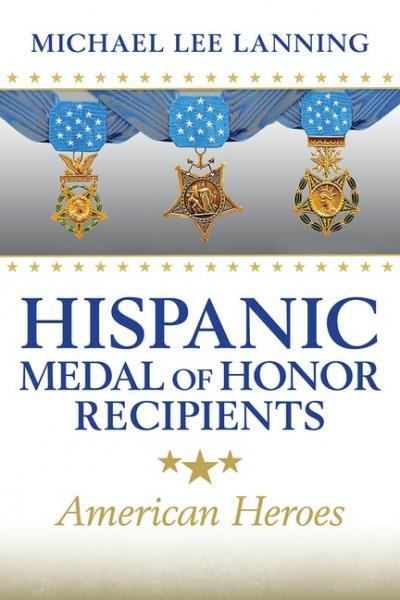 Hispanic Medal of Honor Recipients
Michael Lee Lanning
Based on meticulous research, Lanning has assembled authoritative accounts of these heroic individuals and their deeds of valor, from the American Civil War through the current campaign in the Middle East. This clear and vigorous narrative—derived from enlistment records and other public documents, newspaper accounts, archival sources, and interviews with the families of the honorees—presents brief biographies that include details of the recipients' lives before and—in the case of those who survived—after their active-duty service. Lanning also includes the text of the citation from each recipients' Medal of Honor ceremonies and gripping accounts of the battlefield heroics that earned them the ultimate military honor from a grateful nation.
Jewish Medal of Honor Recipients
Michael Lee Lanning
Jewish Americans have fought in every war and conflict to protect the liberties and freedoms of their country, despite anti-Semitism and prejudices they encountered. Across differences of time, place, and individual background, the heroic service members profiled in this work share a common factor beyond their Jewish heritage: their deeds moved a grateful nation to bestow upon them its greatest military honor.
Chris Mullen
When Rowdy returns from a hunting trip he discovers the Circle 'R' has been burned down and Dog severely injured. Searching for answers, he finds a clue that just might lead him to an old foe. Filled with anger, frustration, and pain, Rowdy once again sets off with Roberson and Cappy to face Patrick Byrne, the man behind the ruthless attacks.
Nicole R. Locker
Hunter and Annie embark on a fake relationship journey to Tennessee where Annie must face her toxic family and painful past. Hunter, Annie's boss and recently divorced, is wary of a new relationship for more reasons than one, but he's a sucker for a damsel in distress and needs a distraction from another man sitting at his seat at the Thanksgiving table.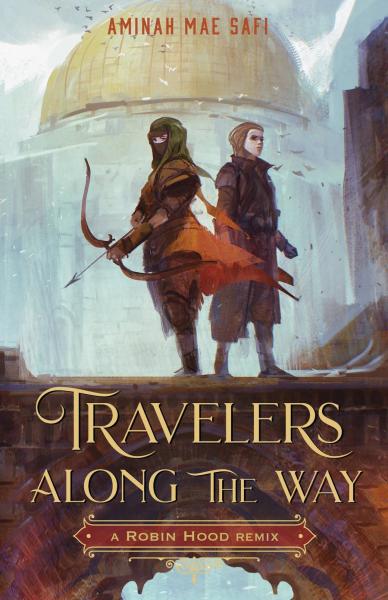 Travelers Along the Way: A Robin Hood Remix 
Aminah Mae Safi
Jerusalem, 1192. The Third Crusade rages on. Rahma al-Hud loyally followed her elder sister Zeena into the war over the Holy Land, but now that the Faranji invaders have gotten reinforcements from Richard the Lionheart, all she wants to do is get herself and her sister home alive.
Camille DiMaio

Can one small act change the course of a life? Margaret's job at the Navy Yard brings her freedoms she never dared imagine, but she wants to do something more personal to help the war effort. Knitting socks for soldiers is a way to occupy her quiet nights and provide comfort to the boys abroad. But when a note she tucks inside one of her socks sparks a relationship with a long-distance pen pal, she finds herself drawn to a man she's never even met.
Jennifer Ziegler
A lover of logic, words, and grammar, 12-year-old William Wyatt Orser acquired the annoyingly ungrammatical nickname "Worser" so long ago that few people at school know to call him anything else. Nor do they know about his Masterwork—an epic lexicon of words he's carefully collected over the years.
BUT WAIT, THERE'S MORE!
There are so many Texas-connected books publishing this month that we couldn't feature all of them. The following books also publish in March:
Books for Young Readers
A Forgery of Roses by Jessica S. Olson 
Kudzu's Enormous New Life by Sidney Thompson
Porch Talk: A Conversation About Archeology in the Texas Panhandle by John R. Erickson, Douglas K. Boyd
Remember Me Gone by Stacey Stokes
Biography and Memoir
American Reboot by Will Hurd
Identified with Texas by Elizabeth Whitlow
Love, Norm, Inspiration of a Jewish American Fighter Pilot by Norman M. Shulman
Historical Nonfiction
A Military History of Texas by Lloyd Uglow
Bootstrap Liberalism: Texas Political Culture in the Age of FDR by Sean P Cunningham
Lynching and Leisure: Race and the Transformation of Mob Violence in Texas by Terry Anne Scott
Passionate Nation: The Epic History of Texas by James L Haley
 Rogue Soldiers: The Disaster of the Texas Mier Expedition by Ken Lizzio
Other Nonfiction
Corazón Abierto: Mexican American Voices in Texas Music by Kathleen Hudson
All About Birds Texas & Oklahoma by Cornell Lab of Cornithology            
Boggy Slough by Jonathan K. Gerland 
Hearts Under the Headsets: Enhancing Resilience for Telecommunications Professionals by Tania Glenn
Texas People's Court by Mark Dun
Western Skies by Darden Smith
Mystery
A Matter of Hive and Death by Nancy Coco
Batten Down the Belfry by Diane Kelly
Born for Trouble: The Further Adventures of Hap and Leonard by Joe Lansdale
Family Money by Chad Zunker
Politikill by Timothy Gene Sojk
Superstitions and Apparitions by Becki Willis
Romance
Bride for a Day by Carolyn Brown
Cinderella Next Door by Nancy Robards Thompson
Corralled in Texas by Delores Fossen
Finding the Rancher's Son by Karen Whidden
Love at the Flower Café by Monique Brasher
The Rancher's Reckoning by Joanne Rock
Reluctant Rebel by Parris Afton Bonds
Setup at Whiskey Gulch by Elle James
Summer at Stallion Ridge by Delores Fossen
Other Fiction
A Ballad of Love & Glory by Reyna Grande
The Bluebonnet Battle by Carolyn Brown
Goddess Stories by Michelle Rene
The Lighthouse on Moonglow Bay by Lori Wilde 
The Magus and the Fool by Akiva Hersh
Make sure your Texas-connected title is included by emailing Publicity@LoneStarLiterary.com with the details. Listings are always free, but Boost your title ($35/$60) for even more exposure.