Follow along with the Lone Star Lit Book Blog Tour!
Genre: Historical Western Romance
Publisher: Sourcebooks Casablanca
Publication Date: January 28, 2020
Number of Pages: 352 pages
ABOUT THE BOOK: When the West was wild and man's law favored the few, these extraordinary women could be found...in the heart of an outlaw.
When three young children show up on outlaw Tait Trinity's doorstep, he knows he can't help them―a wanted man has no business raising kids. And yet he can't bring himself to turn them away. At a loss, he sends for the mail order bride he'd been writing to, hoping the demure dressmaker will be the answer to his prayers.
Melanie Dunbar is nothing like the bride Tait was expecting. She's rough and tumble...and hiding an ulterior motive. Dangerous men have taken her sister hostage, and if Melanie wants to see her alive, she'll have to betray her new husband. There's only one problem―the more time she spends with Tait, the more she comes to care for him. Yet as the noose begins to tighten, Melanie will have to make a terrible choice: save her sister...or the man she loves.
PURCHASE THE BOOK
│iBooks │ Amazon │ Indiebound│ 
ABOUT THE AUTHOR: I'm a New York Times and USA Today bestselling author of over twenty historical western romance novels and short stories. I reside in the Texas Panhandle on land the American Indian and Comancheros once roamed, and at times if the breeze is just right, I can hear their voices whispering in the wind. Texas' rich history is one reason I set all my stories here where cowboys are still caretakers of the land. I'm inspired every day by their immense dedication and love for the wide-open spaces.
When I'm not writing, I collect old coins and I've also been accused (quite unfairly I might add) of making a nuisance of myself at museums, libraries, and historical places. I'm also a movie buff and love sitting in a dark theater, watching the magic unfold on the screen. As long as I'm confessing…chocolate is my best friend. It just soothes my soul.
║ WEBSITE  ║  FACEBOOK  ║  PINTEREST
TWITTER  ║   GOODREADS  ║   LINKEDIN  ║   BOOKBUB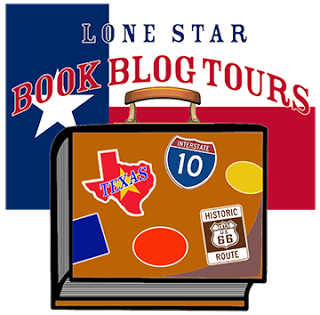 Click for direct links to book reviews and special features.
| | | |
| --- | --- | --- |
| 1/28/20 | Notable Quotable | |
| 1/28/20 | BONUS Post | |
| 1/29/20 | Excerpt | |
| 1/30/20 | Review | |
| 1/31/20 | Review | |
| 2/1/20 | Character Interview | |
| 2/2/20 | Top Ten List | |
| 2/3/20 | Review | |
| 2/4/20 | Series Spotlight | |
| 2/5/20 | Review | |
| 2/6/20 | Review | |
Giveaway runs January 28-midnight, CST February 7, 2020